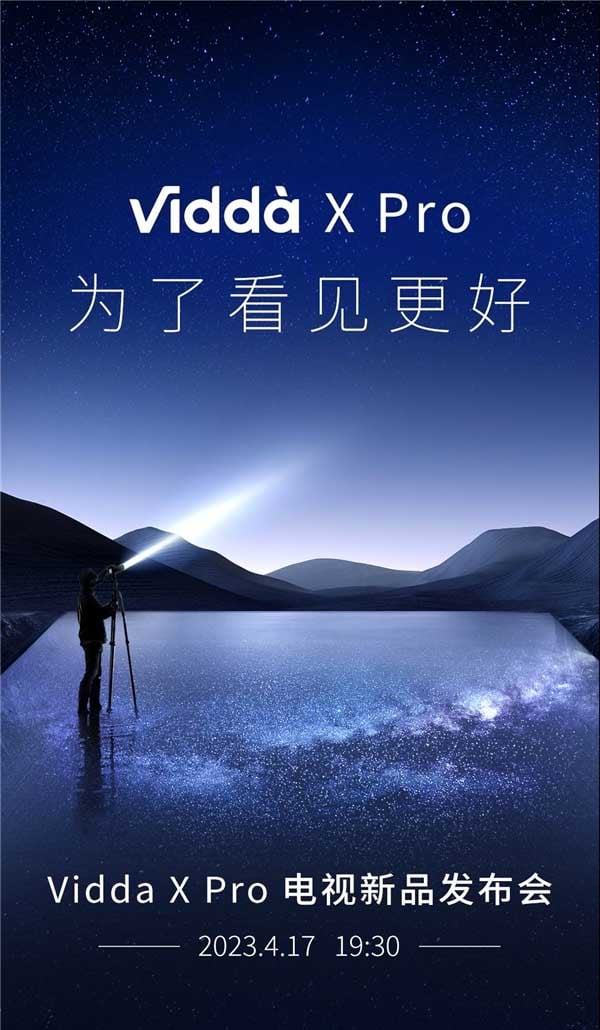 According to a poster posted on Vidda's social media, there will be a launch event for Vidda X Pro on April 17.
It is understood that in 2022, Vidda X series TV has an excellent performance in the market, among which Vidda X85 is the best seller among 85-inch TVS in the whole Chinese network 2022.
Last April Vidda released its X Series of gaming TVS, which range from 55 "to 85" in mainstream sizes. The gaming TV supports a 4K 120Hz high refresh rate and is perfect for PS5, Xbox, and high-end gaming computers.
According to netizens, this new TV will also be equipped with a 4K 120Hz high refresh rate. In addition, some netizens speculated that the new product would have a very good dark scene performance according to the starry sky picture in the poster released by Vidda's official Weibo account, which is also one of the standard features of high-end flagship TVs. In addition, many Vidda X85 users said they were impressed by the powerful subwoofer that came with the TV, and that the new TV should not be left behind.
Exactly what the Vidda X Pro series will bring is yet to be officially revealed at the launch event. At that time, I will synchronize and update more product information.