Mi TV is a smart TV product launched by Xiaomi from China in September 2013. It is loved by people all over the world with its advanced smart system and favorable price. Mi TVs are mainly sold in China and are now making inroads into other countries. In May 2014, Xiaomi TV 2 was launched. On July 16, 2015, Xiaomi held a new product communication meeting in Beijing and officially launched Xiaomi TV 2S.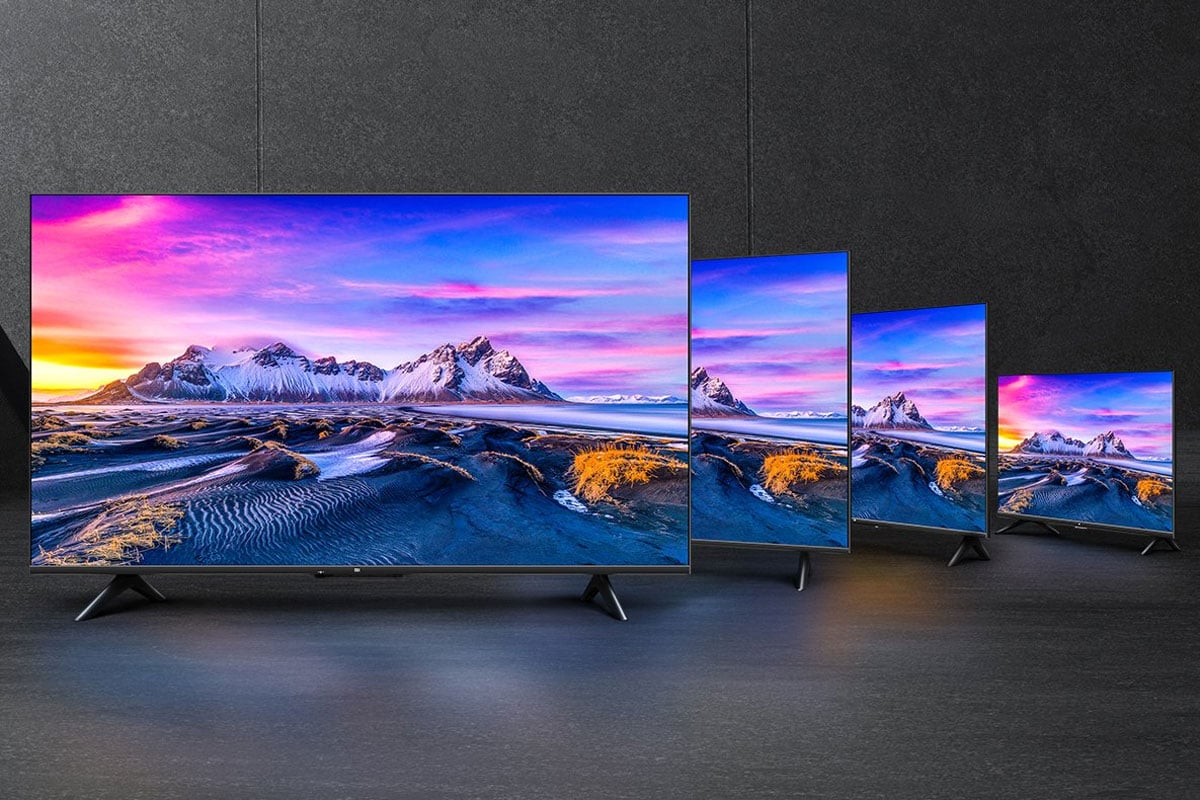 What is Mi TV?​
Mi TV = top with LG/Samsung TV + top with Mi box + top with Android game console. Xiaomi TV uses Qualcomm MPQ8064 quad-core 1.7G processor and Adreno 320 graphics processing chip, which is the fastest TV processor in the world.
Mi TV is equipped with 2.4GHz / 5GHz dual-band WiFi, dual-transmit and dual-receive technology, and dual-antenna design realizes doubled data transmission in the same time and doubles the physical transmission rate, so it can quickly project pictures and videos wirelessly, Moreover, it supports transmission modes such as Mi mobile phone MiraCast, iPhone/iPad/Macbook Airplay, Windows Widi, etc.
Xiaomi TV is also equipped with a Bluetooth 4.0 module, which supports Bluetooth headsets, Bluetooth speakers, Bluetooth gamepads, and Bluetooth remote controls. It is a brand-new interaction method that is easy to use.
Mi TV Product List​
Mi TV
not only has smart TV products but also provides TV box devices, you can refer to
Mi TV box s review
. The latest Mi TV products are included in the picture below.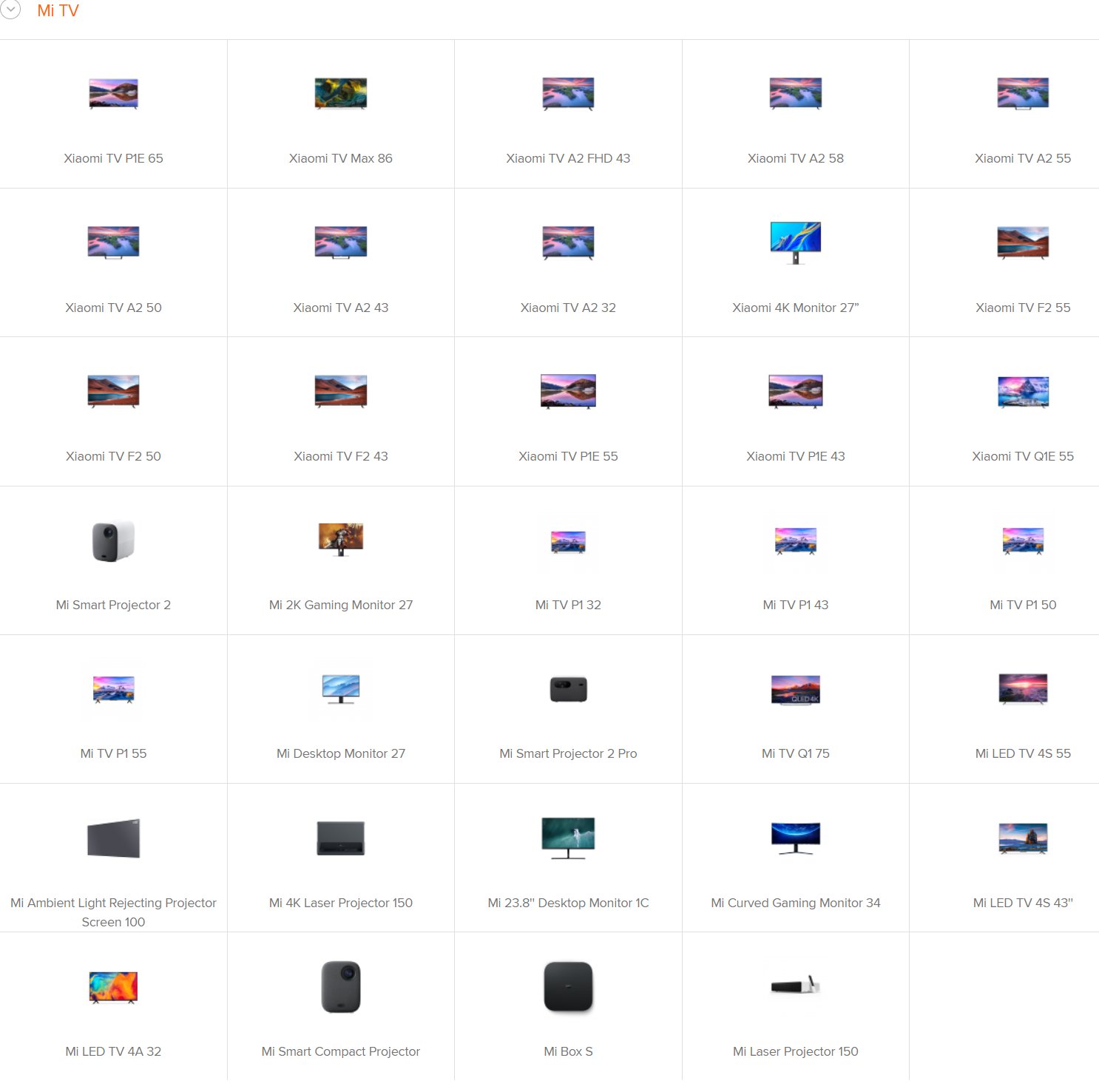 Main features of Xiaomi TV​
Play online
Through the "China Internet TV" integrated broadcast control platform operated by Future TV Co., Ltd. (ICNTV), Xiaomi TV provides users with more than 300,000 hours of CCTV authorized high-definition content, including the latest and hottest movies, TV series, variety shows, and animations. and many more. At the same time, it has a unique function of chasing dramas, which can collect the popular dramas you follow, so as not to miss any latest news.
Local playback
Xiaomi TV has the local video playback capability among similar products, and it can play HD videos in almost all formats on the market, such as MKV, TS, FLV, AVI, VOB, MOV, WMV, MP4, RMVB, etc. perfectly support Blu-ray HD and 3D video.
Milian function
The Milian function is an exclusive function of Xiaomi TV, compatible with Airplay, DLNA, Miracast. Through Milian, you can wirelessly transfer pictures and videos on Xiaomi mobile phones, iPhones, iPads and computers, as well as the wonderful content of Sohu Video, Tencent Video, PPTV and other applications. Projecting to the TV, you can also use the Xiaomi mobile phone as a remote control to operate the Xiaomi TV directly, and all this requires a simple operation, whether it is a five-year-old child or a seventy-year-old old man can easily master it.
Game application
A wealth of games and applications are preset in Mi TV, such as Douban Music, Plants vs. Zombies, Bejeweled, Domi Music, etc., and will open API interfaces to developers. More games and applications will continue to increase with system updates. A richer entertainment experience than video.
Audiovisual experience
Mi TV is the first product of its kind on the market that has both Dolby and DTS licenses, which means that when you play HD video using audio encoding such as AC3 and DTS, you can say goodbye to the periodic noise caused by silence or soft decoding. , all to provide you with the best viewing experience.