Someone asked whether the TV or projector supports HDMI 2.1? HDMI cable is currently the most popular audio and video interface in the audio-visual market, covering TVs, PCs, monitors, mobile phones and other fields. The standard of HDMI cables has also been upgraded from the previous 2.0 to 2.1. So is HDMI 2.1 important for TVs and projectors? What is the maximum frequency supported by HDMI 2.1?
Most of the early smart TVs equipped with HDMI ports are basically 2.0a or 2.0b, or even lower. The HDMI 2.1 interface can be said to be the most significant upgrade of the HDMI standard.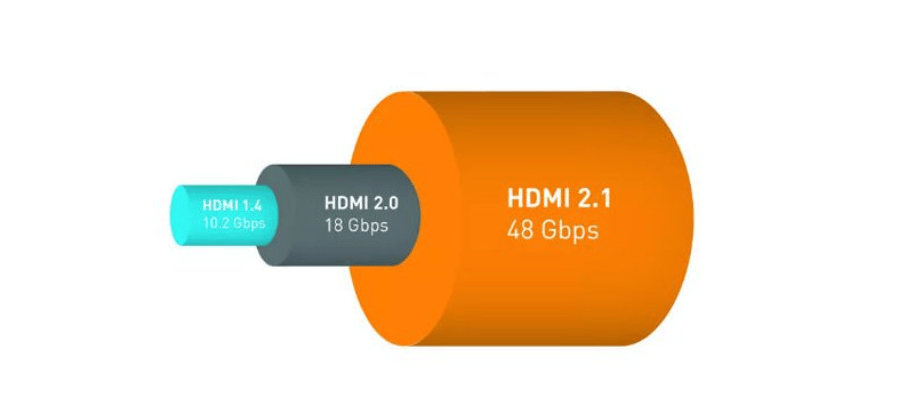 What are the features of HDMI 2.1?​
The following HDMI 2.1 features are available.
Connector physical specifications identical to those of today's HDMI, backward compatible.
The need for cables with better shielding and better immunity to electromagnetic interference.
An increase in bandwidth to 48 Gbps, 2.67 times that of HDMI 2.0 (18 Gbps).
The ability to carry video signals of up to [email protected]
New features for audio and video: dynamic HDR, enhanced audio backhaul channel eARC.
new features for gaming: variable refresh rate VRR, fast frame transfer QFT, automatic low latency mode ALLM, fast media switching.
New video signal compression format: VEAS DSC 1.2a (display streaming compression).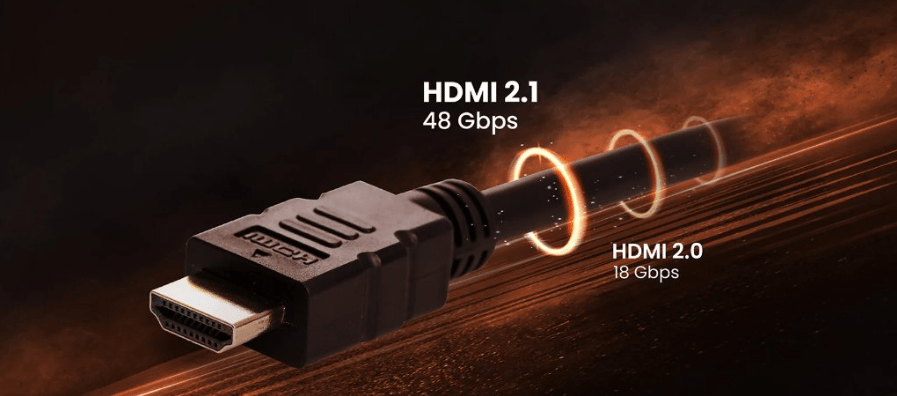 What is the difference between HDMI 2.1 and HDMI 2.0?​
If the TV in your home is an older TV purchased several years ago, the TV's HDMI port is most likely of type 2.0a or 2.0b. The difference between 2.0a and 2.0b is relatively small, but the difference between 2.1 and 2.0 is still very noticeable.
The difference is mainly due to the difference in bandwidth, HDMI 2.0 has a bandwidth capacity of 18 Gbps, while HDMI 2.1 can reach a peak bandwidth of 48 Gbps. the higher the bandwidth the more information can be transmitted and the more high resolution video and high frame rate images can be had.
HDMI 2.0 is capable of delivering 4K images at 60fps or 8K images at 30fps; HDMI 2.1 is capable of delivering 4K resolution at 120fps and 8K resolution at 60fps.
HDMI 2.1 also supports "Dynamic HDR" which allows for frame-by-frame adjustment of HDR metadata content.
What resolutions does HDMI 2.1 support?​
4K 50/60
4K 100/120
5K 50/60
5K 100/120
8K 50/60
8K 100/120
10K 50/60
10K 100/120
What are the advantages of HDMI 2.1?​
Gamers are the users who can feel the benefits of HDMI 2.1 the most. First of all, game developers are now developing 4K 124FPS games with smooth graphics and rich image details. HDMI 2.1 supports "Dynamic HDR" content, which allows HDR metadata content to be adjusted on a frame-by-frame basis. This allows users to experience more realistic game graphics.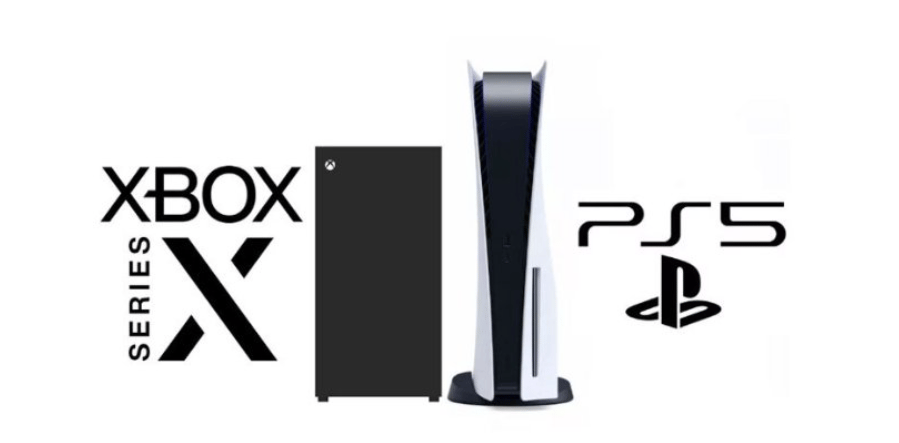 In addition, HDMI 2.1 supports variable refresh rate and automatic low latency mode. HDMI 2.1 also supports Enhanced Audio Return Channel (eARC). eARC allows Dolby Atmos to provide better performance using Dolby TrueHD.
Also, HDMI 2.1 benefits include support for dynamic HDR performance, including HDR10+, a dynamic version of HDR10.