Nintendo Switch supports microSD, microSDHC, and microSDXC memory cards, also known as TF cards, with a maximum capacity of 2TB. The official recommendation is to use UHS-I specifications and read speeds between 60-95MB/S. Players can store downloaded games, DLC, updated content, and captured screenshots and videos on the card. But the storage data of the game can only be saved in the internal storage space. Since the internal storage space is only 32GB, the digital version is becoming more and more popular, and more and more updates are made. It is not uncommon for a single game to have 10GB. The need for large-capacity memory cards is also becoming increasingly prominent. At present, memory cards above 128GB Generally speaking, it is more appropriate.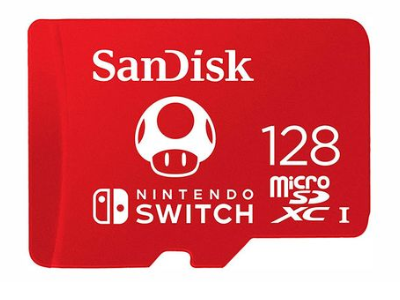 In addition to game storage data, other types of data can be saved on the memory card. In this case, even if the memory card space is tight, it is more convenient to transfer all to the new card.
How to transfer data to another card?
Players can use Windows PC to transfer data from the old card to the new card. If you are using a Mac, errors may occur. It is recommended to use a Windows PC.
First shut down and remove the memory card in the body.
Use a card reader to connect the memory card to the computer.
Copy the "Nintendo" folder in the card (or save it on the PC).
Paste the entire "Nintendo" folder into the root directory of the blank new card.
Note that this transfer is limited to one card to one card, and data from multiple cards cannot be transferred to one card.

Transfer data between the

machine (

Nintendo Switch

)

and the memory card

Select "Settings" in the "Main Interface".

Go to the "Data Management" tab. Select "Data movement between host and SD card".

In this way, the data of a single game can be transferred between the internal storage space and the memory card. When the memory card is not used before or when a new card is to be replaced, it can act as a buffer.

Note that the stored data of the game can only be stored in the machine and cannot be transferred.

When inserting another Nintendo Switch memory card

When the memory card of

one Nintendo Switch

is inserted into

another Nintendo Switch

, the system will prompt to delete the data in the card. If you choose to confirm, the game data in the card will be erased, and screenshots and videos will be saved. Players need to re-download the game, DLC and updated content.