An indispensable interface in all TVs is the HDMI interface. Some TVs are equipped with multiple HDMI ports, in fact, these different HDMI ports have different functions. This article will cover the capabilities of the four different HDMI ports and the advantages of HDMI ports.
Four different functions of HDMI Port​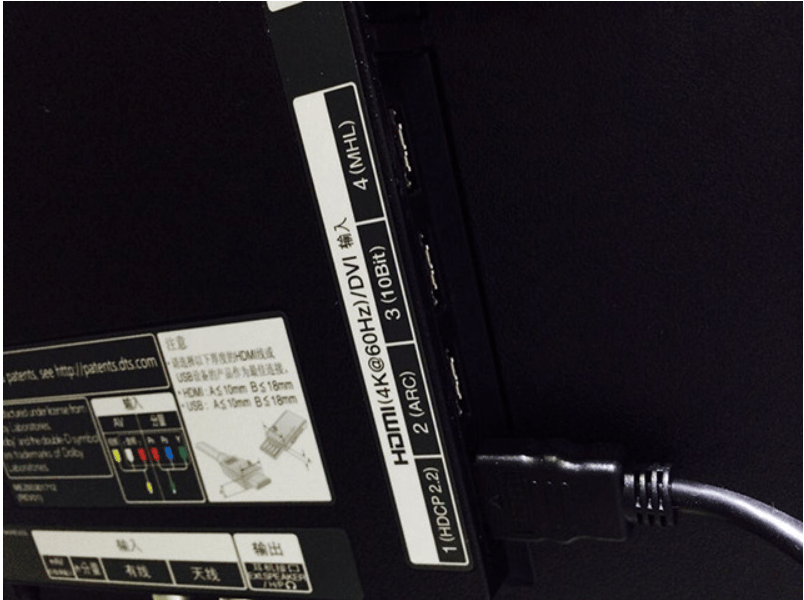 The first is HDCP 2.2. This technology protects high-value digital movies, TV shows and audio content from illegal theft and copying.
The second is the HDMI-ARC (Audio Return Channel, sound return) function, which is used for the output of TV digital audio. It can be connected to a power amplifier that also supports ARC function to transmit the sound of the TV to the power amplifier.
The bit in the third interface refers to the color depth. The general notebook screen is 6bit, the high-end is 8bit, and the special professional 10bit, which can be understood as the color depth of 2 to the 10th power. 10bit also specifically refers to a video coding technology that can provide very high video quality and show extraordinary finesse in color gradation and changes. But the configuration requirements to play 10bit are still very high.
The fourth is that MHL technology uses only five cables to transmit up to 4K Ultra HD uncompressed video with eight-channel digital audio, while also charging mobile devices.
The Pros of HDMI Connection​
Why do TVs use HDMI ports? Here are the advantages of the HDMI interface.
1. Good Quality​
HDMI is a digital interface. It provides the best video quality since all analog connections require no loss when converting from analog to digital. This difference is especially noticeable at higher resolutions, such as 1080p. Digital video will be sharper than component video, eliminating the softness and smearing found in component video.
2. Easy to use​
HDMI integrates video and multi-channel audio in a single cable, eliminating the cost, complexity and confusion of multiple cables used in current A/V systems. This is especially useful when upgrading or adding equipment.
3. Smart​
HDMI supports two-way communication between video sources (such as DVD players) and DTVs, enabling new features such as auto-configuration and one-touch playback. By using HDMI, the device automatically transmits the most efficient format for the connected display, saving consumers the hassle of scrolling through all the format options to choose the best viewing format.