If you have connected a device to Sony TV but there is no picture, here is the solution.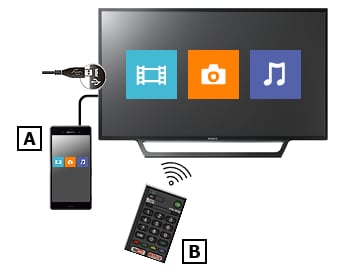 1. Turn the connected device on.
2. Check the cable connection between the device and TV.
3. Press the INPUT button to display the list of inputs, then select the desired input.
4. Correctly insert the USB device.
5. Make sure that the USB device has been properly formatted.
6. Operation is not guaranteed for all USB devices. Also, operations differ depending on the USB device features or the video files being played.
7. Change the HDMI signal format of the HDMI input that does not display a picture to standard format. Press the Quick Settings button on the remote control, then select [Settings] — [Channels & Inputs] — [External inputs] — [HDMI signal format] — the HDMI input you want to set.