After the success of the imported version, here comes the Xiaomi Mi laser projectorofficially in France. This means that the menus are finally translated into French (as well as into other European languages such as German for example) and that its "smartTV" interface is adapted to the French market. No more struggling to transform part of the menus into English and having to live with a part not translated into Mandarin. Everything is now planned for French consumers with after-sales support on the national territory and at a price of 1899 € which remains despite everything content compared to the Chinese version. However, one can legitimately wonder about the changes made to the device's operating system and its consequences for the image. Is the French version up to the Chinese version? This is the main question that my battery of tests will try to answer.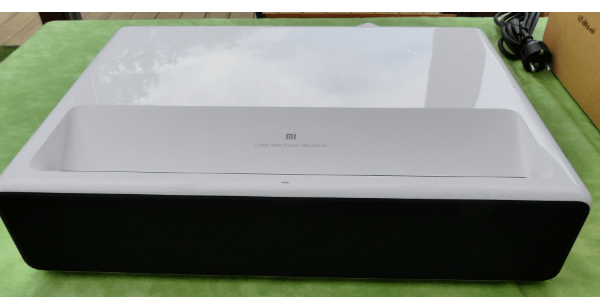 Editor's note: this part is taken from the Chinese version test . Indeed, the physical characteristics are identical, it is only the software part which differs.
The Xiaomi laser UST is a
DLP
video projector with laser light source (phosphor wheel) of native resolution 1080p (Full HD). If it supports 4K HDR signals, it does so by scaling the 4K or UHD sources that it is given to broadcast (this is called downscaling or reverse scaling).
Its ultra short focal length allows it to project a large image with very little perspective. It is ideal for small rooms or for the device to be placed far in front of spectators.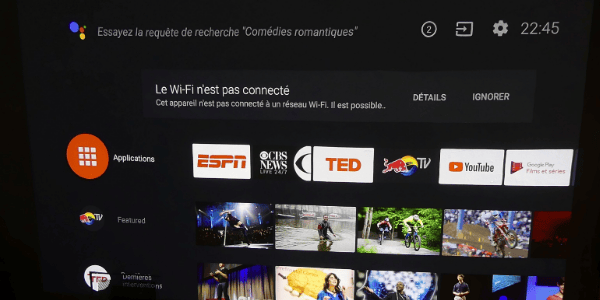 The Xiaomi Mi is a front diffuser equipped with a DMD chip from Texas Instrument 1080p 0.47. The same chip equips LG DLP mini-projectors (PF1000, LARGO) and other Vivitek Qumi Q8. It is therefore a native 1920 × 1080 resolution and no 4K simulation device (like on the BenQ W1700 or Optoma UHD40 ) will enhance the signal. The Xiaomi Mi UST is however
4K
and
HDR
compatible! The life of the light source is given for 25,000 hours.