Xiaomi Xming Q1 Pro projector is available for pre-order now, is it worth buying? Many users may wanna know what upgrades Q1 Pro has made on the basis of Xming Q1.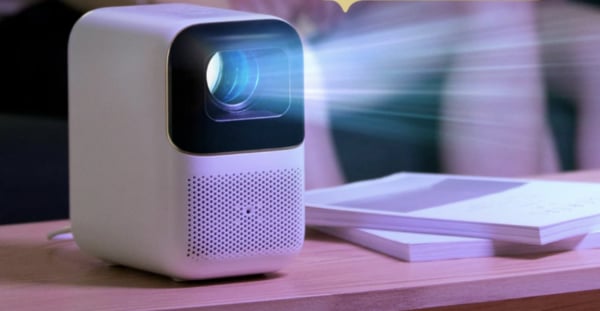 In terms of appearance, Xiaomi Xming Q1 Pro simplified on the basis of Xming Q1, without the sense of edges and corners of Xming Q1, there are some changes in product size.

Xming Q1 Pro is
2.05kg
, the dimension is
202*185.5*126.5mm.
Both Q1 Pro and Q1 are LCD projectors with a resolution of 1920*1080.
In the basic functions of the projector, Xiaoming Q1 Pro has been adjusted to upgrade the
far-field voice
,
autofocus
and
keystone correction
, and the storage space has also been upgraded to
16GB
(Xming Q1 is 8GB). Looking back at the brightness value, Xiaoming Q1 Pro also reached
500ANSI lumens
, of course, the price also increased a lot.