If you're a boxing sport fan, welcome to the DAZN app, a Free Boxing Live Stream App to watch live sports events from around the world including boxing, soccer, darts, mixed martial arts, snooker and more.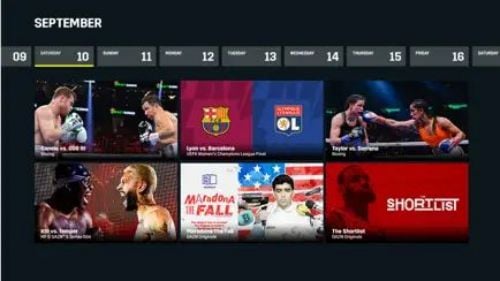 What is DAZN app?​
You can access world-class boxing lineups, UEFA Women's Championship League (UWCL), darts, MMA and more with the DAZN app. The app allows you to watch live or on-demand on multiple devices such as TV only, Apple TV box, iPAD, etc. so you can watch at home or on the go.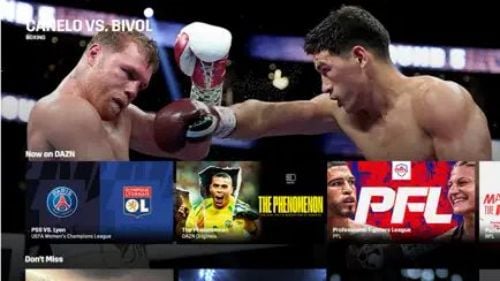 What's available on the DAZN app?​
Anthony Joshua's home.
World boxing champions, including Canelo Alvarez, Anthony Joshua, Ryan Garcia, Katie Taylor and more.
Live UEFA Women's Champions League soccer matches.
DAZN exclusive live and on-demand Matchroom Boxing
Dart tournaments featuring the European Dart Championship and more.
Exclusive on-demand programming, including original documentaries covering soccer, boxing and more.
Highlights include UWCL and boxing content.
MMA events from Naciones MMA, Ansgar Fighting League and more.
All content is available for live and on-demand viewing wherever you are.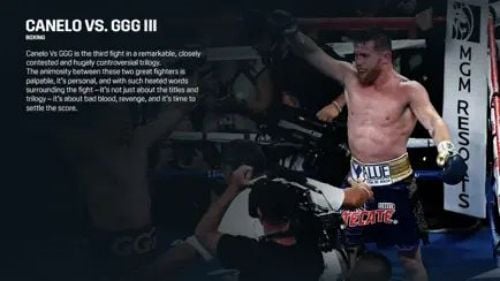 Why is DAZN the best free boxing live stream app?​
DAZN is available for connected devices, such as connected TVs, smartphones, tablets, web browsers and game consoles. Everything is streamed in the best quality your device can handle, up to HD. And, you can watch DAZN live on two devices at the same time, with the ability to set alerts, pause and rewind to live games. Note, however, that this content is only available in certain countries/regions.