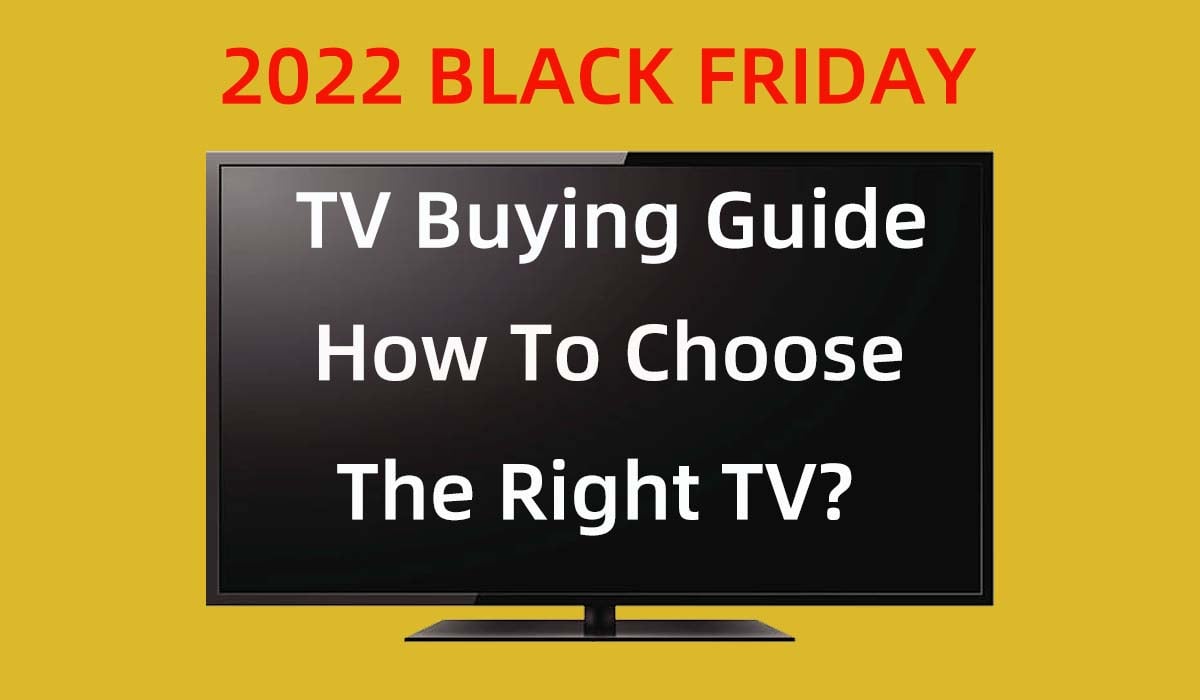 TV is one of the most common household appliances we use, and you may have browsed numerous TV reviews on forums or websites, but still can't decide which model to buy. In fact, shopping for a TV can sometimes become difficult, as you need to consider many factors to choose the most suitable one.
Just in time for Black Friday 2022, many TV models will be available at different levels of discounts and deals, making it a great time to buy a TV. Before your purchase, you should take a moment to read this 2022 Black Friday TV buying guide. This article will give you an overview of the parameters you want to know about (such as resolution, contrast, color gamut, etc.), TV technology, features, and the most important factors to consider when shopping for a TV.
Picture Quality: What makes it good?​
When you are browsing TV reviews, you will definitely see one review criterion, which is picture quality. But you may be confused as to how exactly to evaluate a TV's picture quality. We can evaluate a TV's picture by its resolution, contrast ratio, color, and dynamics, and now I will introduce you to the significance of these parameters.
Resolution​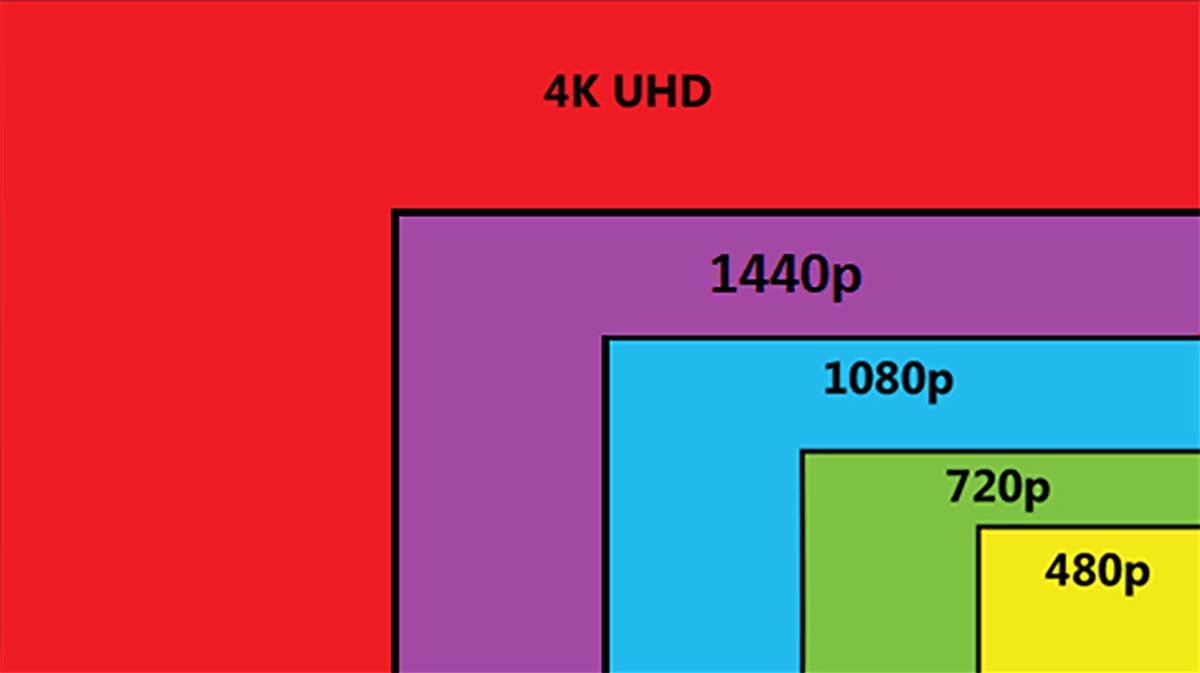 When browsing TV spec sheets, you may have seen 4K, or 1080P resolution. Resolution refers to the number of pixels on a display. Generally speaking, the higher the screen resolution, the clearer the picture, provided that the TV is the same size and the source matches. Therefore, we will always seek a higher resolution.
The current mainstream resolution in the TV market is
4K
, also known as
UHD (Ultra HD) TV
, which refers to 3840 x 2160 pixels. Before that, 1920 x 1080 resolution (also known as Full HD) dominated the standard for many years.
2020 is the first year of commercialization for 8K TVs. 8K (7680 x 4320) is notable for being four times sharper than 4K. But let's not discuss that for now.
Is it worth getting a 4K TV?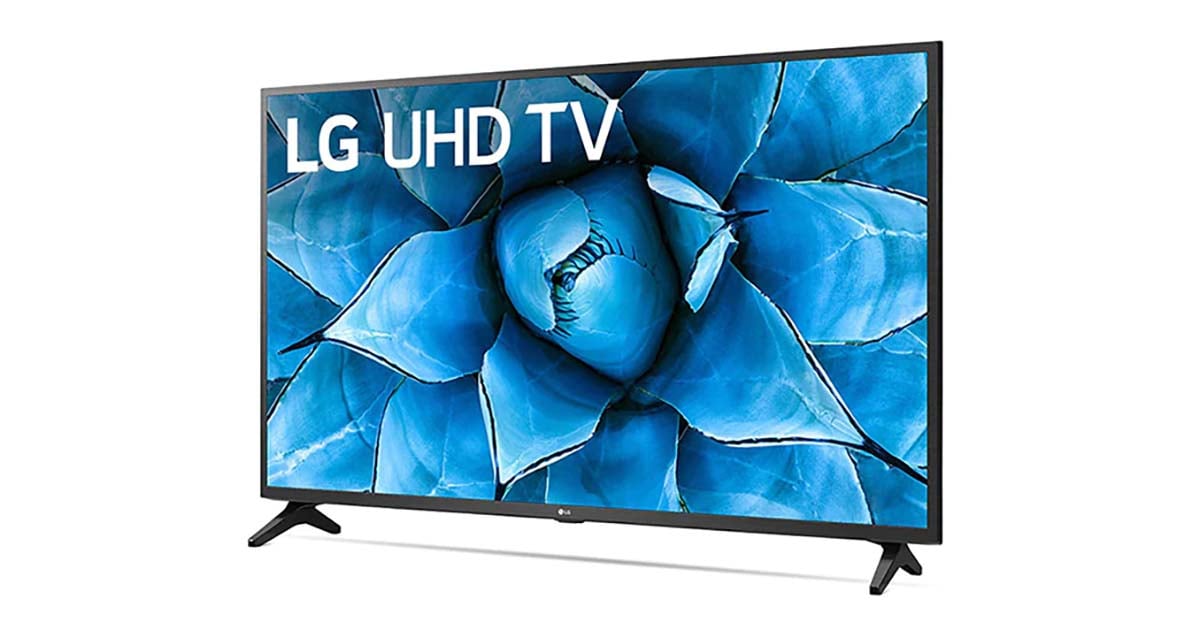 If you insist on buying a 1080p TV, you'll have to choose a low-end TV with terrible picture quality smaller than 43". Unless you're on a budget (there are currently very cheap 4K TVs, which we'll talk about later), I suggest you go for a 4K TV. Because a 4K TV has four times the number of pixels of a 1080p, which means a much sharper picture. Even though you don't care about watching 4K content, a 4K TV can upgrade your regular HD content and give you a better picture experience.
Contrast​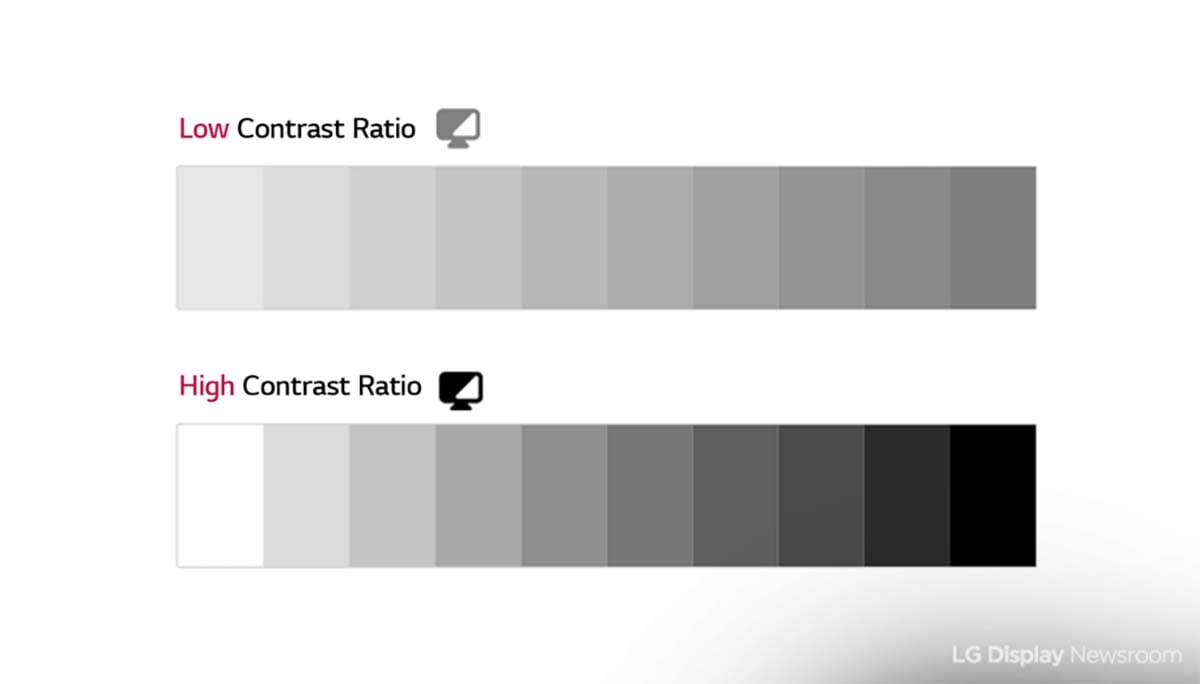 The contrast ratio (CR) of a TV screen is usually referred to as "static contrast ratio", which is the ratio of the brightness between the brightest area (white) and the darkest area (black) of the screen at the same test frame.
To be more precise, the luminance range is one of the biggest gaps between the displayed picture and the real scene. High contrast is the basis for the accurate reproduction of both bright and dark scenes.
Two concepts related to contrast are peak brightness and black level. High-end TVs usually have high peak brightness, and high brightness can significantly improve picture quality. The black level is the performance of the picture in the dark light scene. In addition to describing the "depth of black", it also includes accuracy, stability, dark details, and other aspects.
Color gamut and color depth​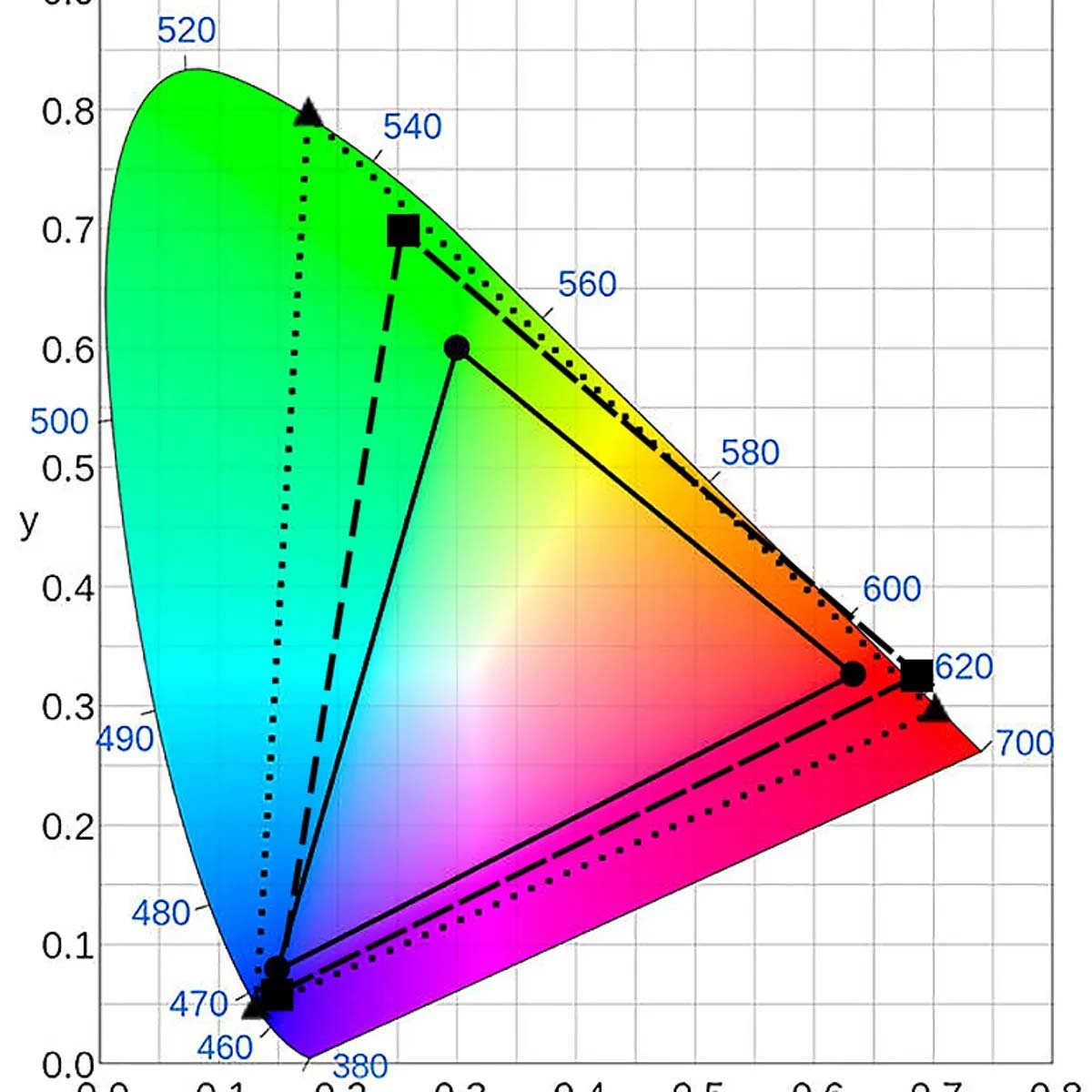 The color gamut of a TV is a subset of the CIE color space. Common color gamut standards are NTSC, Rec.709, DCI P3, sRGB, Adobe RGB, Rec.2020, etc. Among them, Rec.2020 is the color gamut standard for UHDTV.
Wide Color Gamut
A wide color gamut is the foundation of good color performance. For TVs supporting HDR, the color gamut is one of the main factors affecting the HDR effect. There is a significant difference in color gamut coverage between different grades of TVs of the same type. Different manufacturers advertise with different color gamut standards. Under the same standard, the color gamut coverage is generally QLED > OLED > LED.
Dynamic​
The dynamic performance of flat-panel TVs is mainly determined by the panel response time, refresh rate, and dynamic compensation technology.
The current 4K LCD panel grayscale response time is mostly within 20ms. High-end LCD TVs can do 10ms or even lower.
Motion Compensation (MEMC)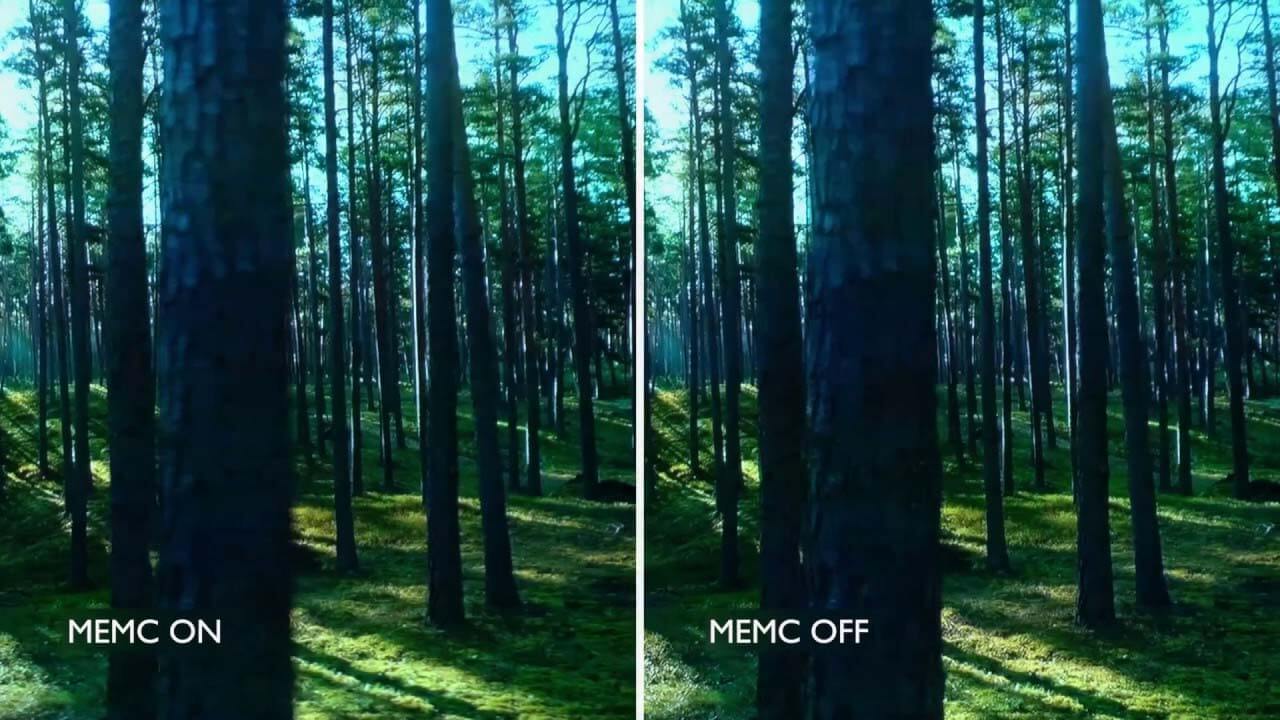 The high latency characteristics of liquid crystal molecules make motion compensation technology the key to solving the problem of dragging shadows in highly dynamic scenes. The current mainstream solutions are black frame insertion (BFI) and analog frame insertion. If you often watch ball games and play PS games, it is recommended to choose a TV equipped with MEMC technology.
120Hz
high refresh rate,
HDMI 2.1
interface,
variable refresh rate (VRR)
, and
automatic low latency mode (ALLM)
are the four essential elements of a high dynamic performance TV.
HDR​
HDR or (High Dynamic Range) is the collective name for a class of digital image technology standards. It can enhance the contrast, color, and brightness of the TV to a certain extent, making the image rendering more realistic. Due to the different technical specifications, HDR standards are divided into Perceptual Quantization (PQ) and Hybrid Log Gamma (HLG), and the more refined Perceptual Quantization (PQ) is Dolby Vision (Dolby Vision) and HDR10, etc.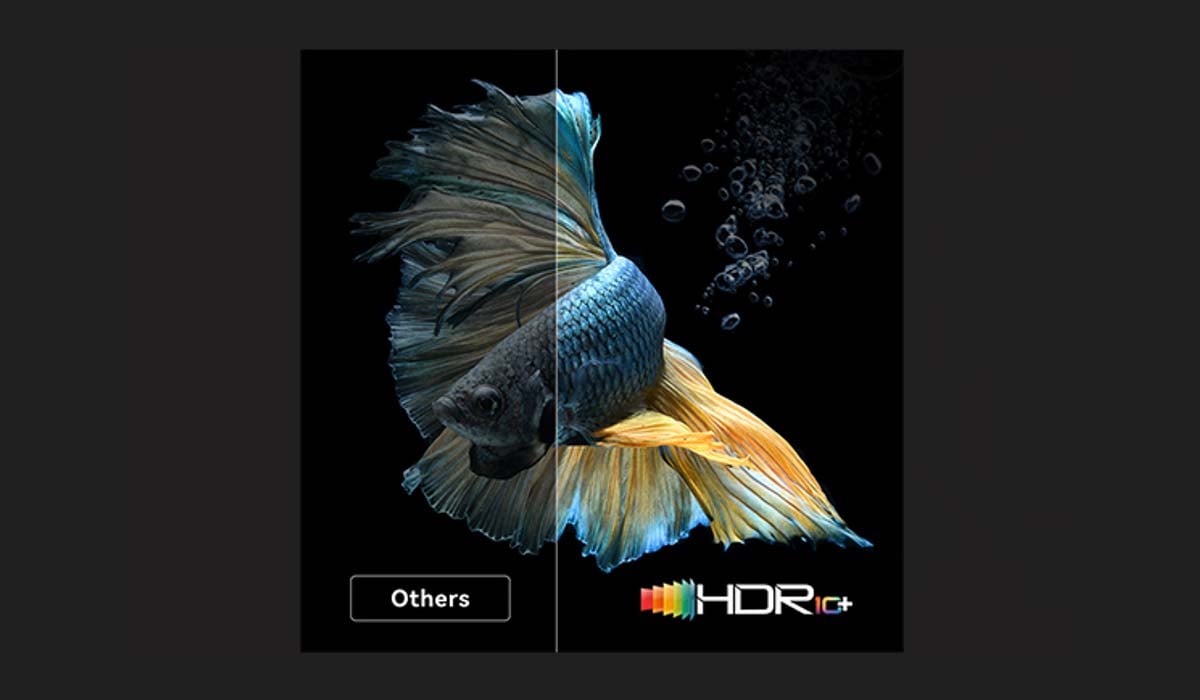 HDR10, an open-source standard, is the most widely used HDR standard today, and TVs with Dolby Vision usually support HDR10 or vice versa. However, only a few mid-range and high-end TVs usually support Dolby Vision.
TV Types and Technologies​
LED, QLED & OLED​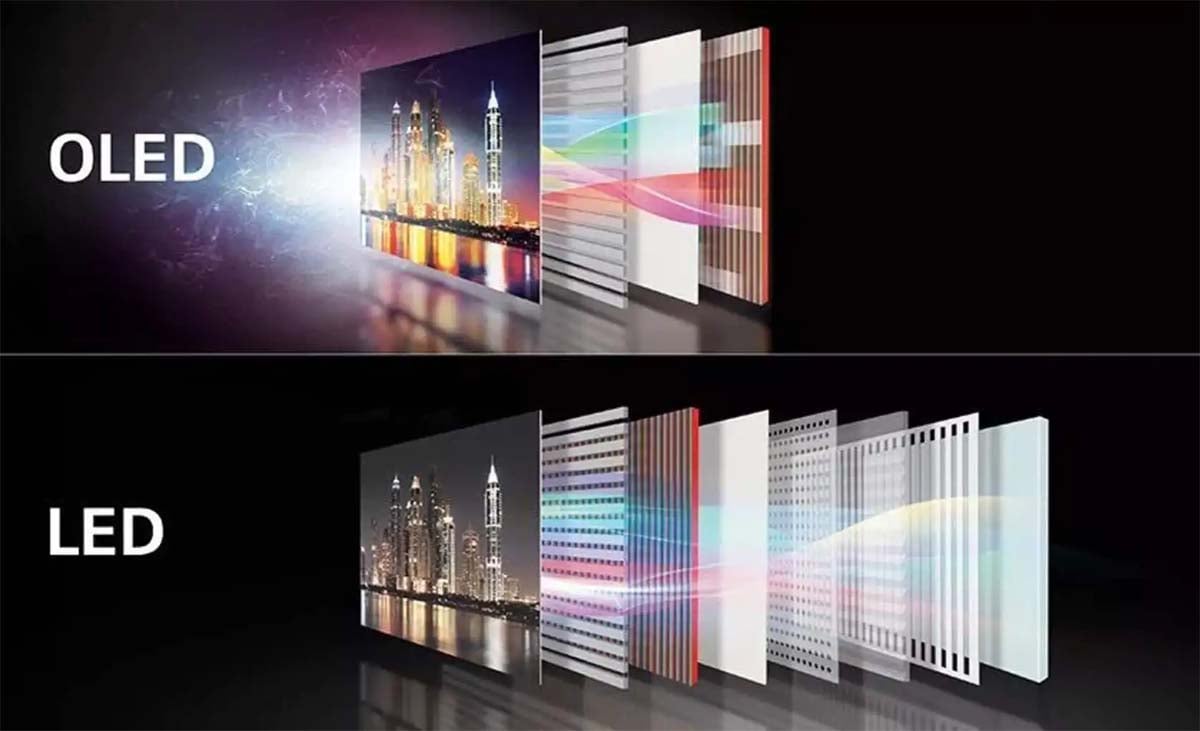 At present, flat-panel TVs are mainly divided into two camps: LED and OLED. QLED TVs are LED TVs equipped with quantum dot technology.
LED TVs are LCD TVs with WLED as the backlight and are the type of TVs that currently occupy a mainstream position because of their cost advantage. With the popularity of Mini LED and Micro LED, combined with quantum dot technology, the picture quality of LED TVs will be improved.
OLED TVs use OLED (Organic Light Emitting Diode) as the light source, which has advantages over LED in terms of contrast, black level, dynamic performance, and thin panels.
Panel and Backlight​
Panel
LCD TVs use
IPS
and
VA
panels. IPS screens are superior in viewing Angle, while VA screens are superior in contrast and backlight uniformity.
Generally speaking, the picture quality of the same level VA screen TV is better than that of an IPS screen TV. Most high-end LED TVs use VA screens.
Backlight
According to the different ways of light source arrangement, the backlight type of LED TV is divided into Edge Lit and Direct Lit.
The advantage of Edge-lit is that the LED beads are distributed on the bottom side of the panel, using the light guide plate to direct the light beam to the screen. The disadvantage is that the backlight uneven problem and edge light leakage phenomenon are obvious, and it is difficult to do more than one partition control light.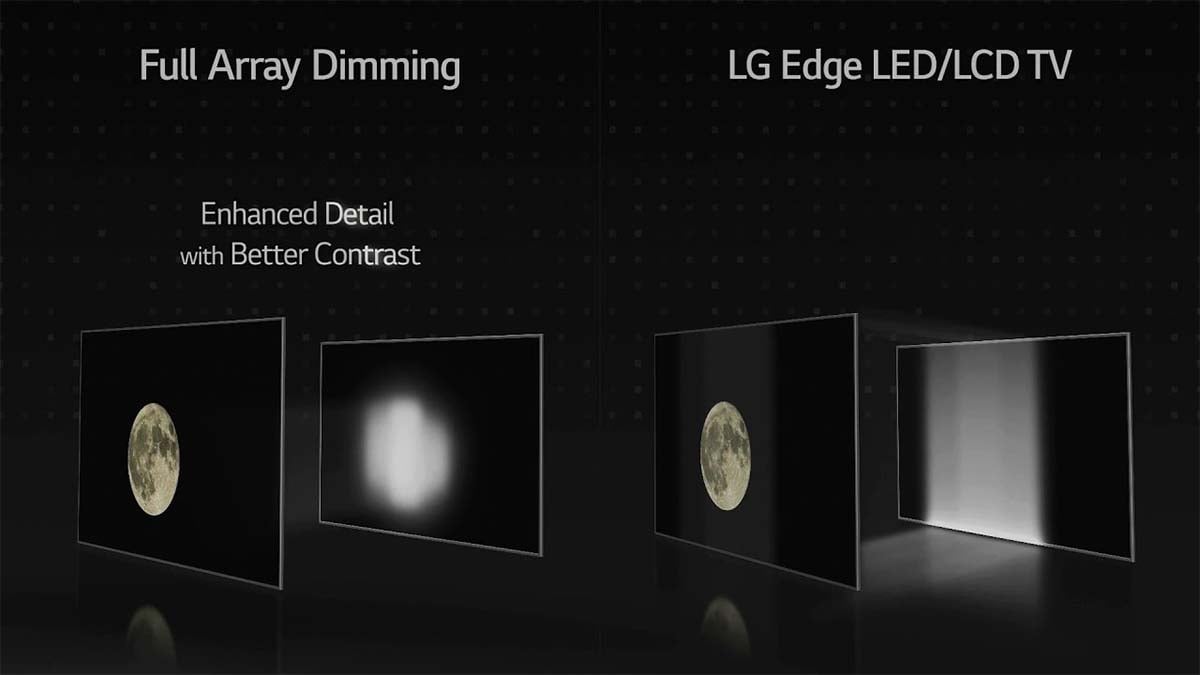 Direct-Lit is divided into two types, one is the backlight module (back-lit) with a small number of beads and no partitioning. The other is a full-array backlight module (full-array) that supports partitioned light control. The "full-array backlight + partitioned light control" is the most ideal backlight type at present.
TV Size​
Bigger is better? Not always.
When we talk about TV size, one of the things we always hear is that the bigger the screen, the better. It's true that a larger 4K screen provides a better experience, but it also often means a higher budget. From a practical point of view, there are many factors that determine the screen size, such as viewing distance, resolution, room aesthetics, TV mounting height, viewing angle, etc.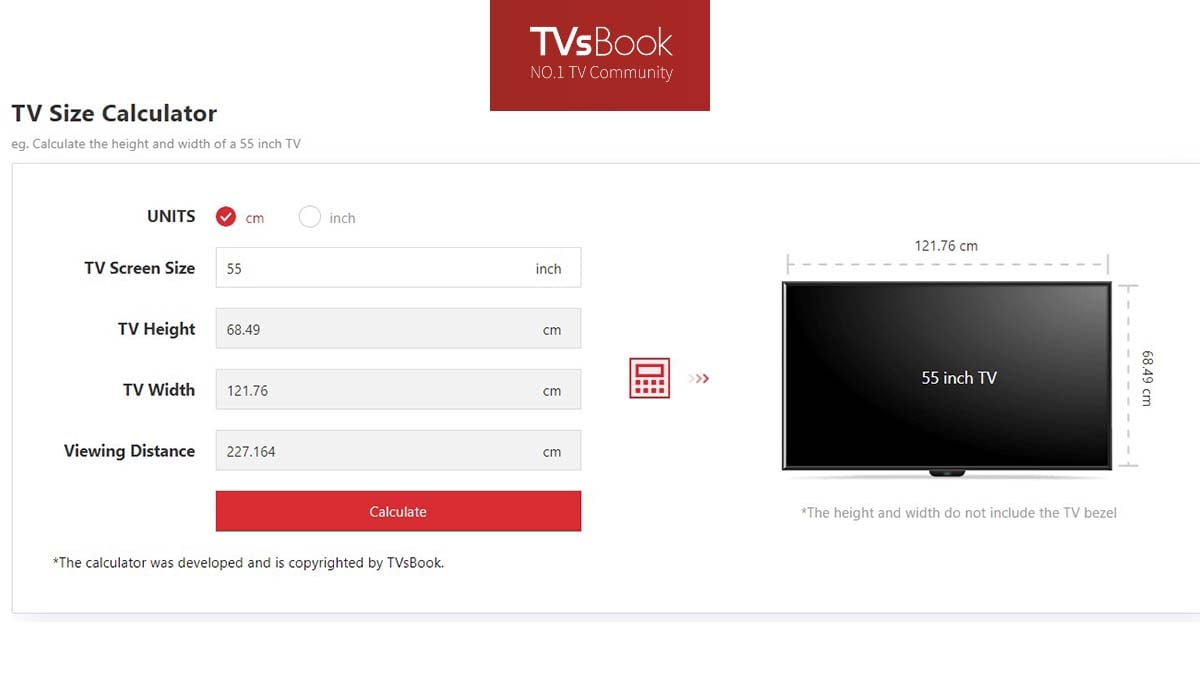 With the above factors in mind, you can use the
TV size calculator
and the
TV Mounting Height Calculator
to get the size of the TV, the best viewing distance for you, and the appropriate mounting height before you buy the TV.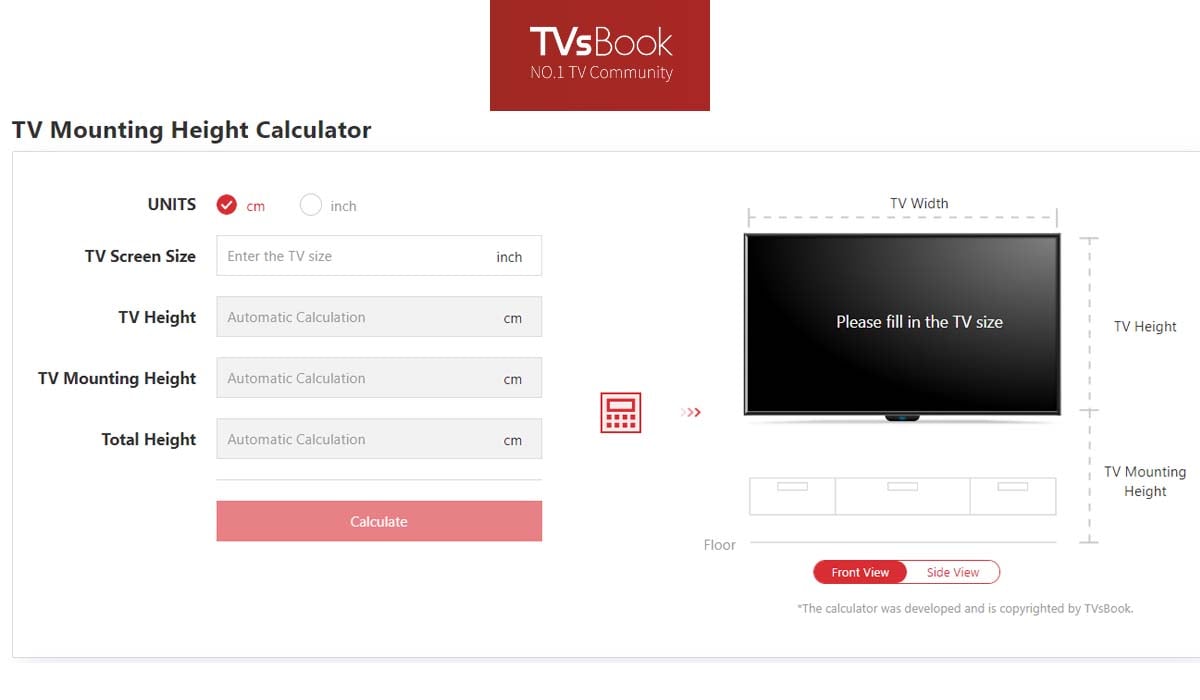 If there are no special needs, the most appropriate size in a conventional TV is generally located between 55-65 inches for a room or living room.
HDMI and connection​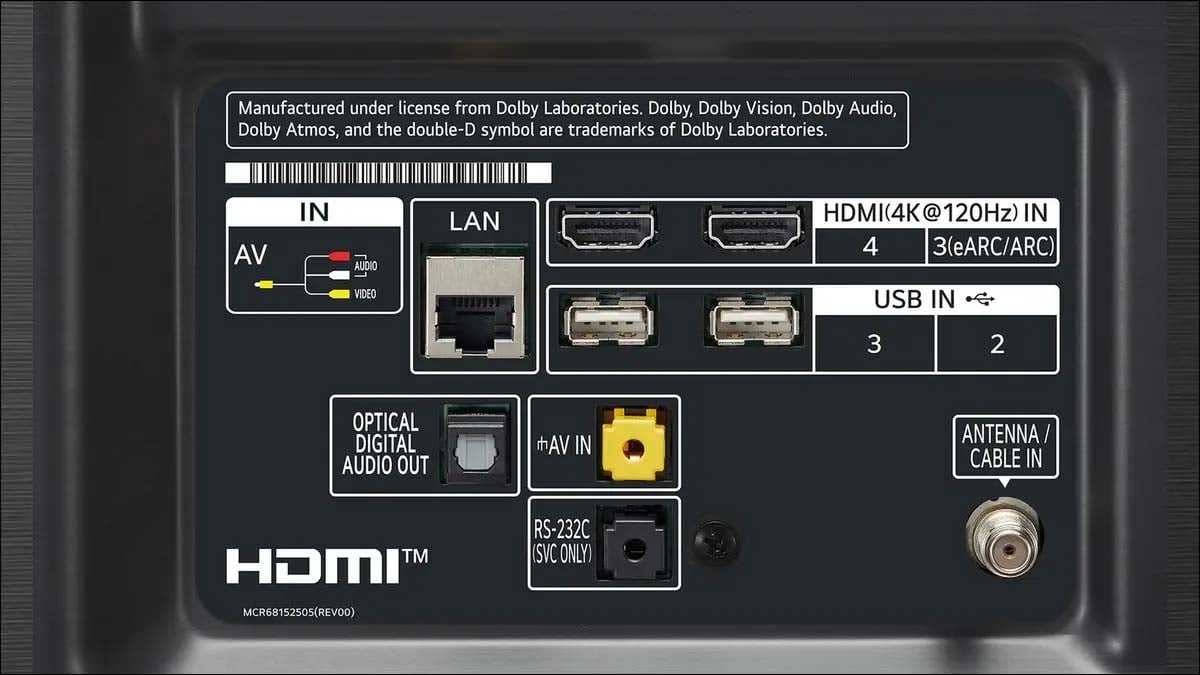 Ports and connections may be overlooked before you buy, but you need to pay attention to the number of HDMI ports in case you run out of them later. The integration of the newer HDMI 2.1 with VRR, G-Sync, and FreeSync technologies is a key focus for gamers. These configurations have the ability to provide smooth, non-tearing images.
Smart TV​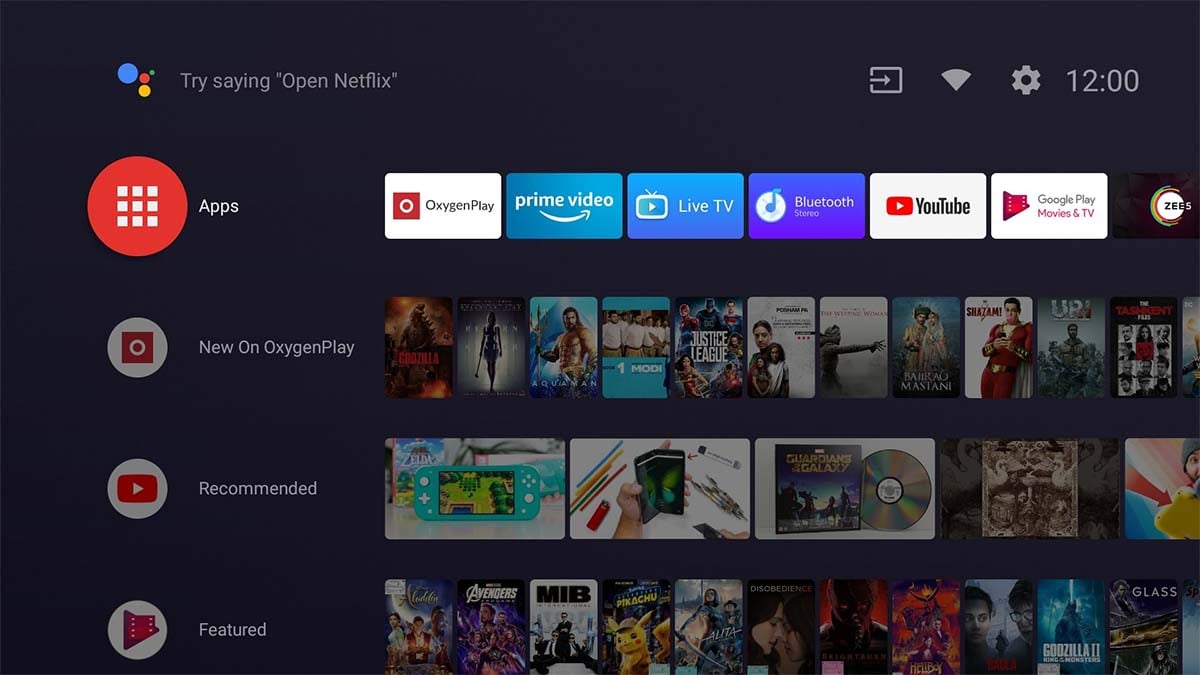 Most new models now come equipped with WiFi and smart systems that allow you to access the Internet, get streaming services, and download apps instead of using cable or satellite. Of course, there are several smart systems on the market to choose from, each with different characteristics. You can refer to check the difference between
WebOS vs. Android TV vs. Tizen OS
. And there's also an update to Google TV, which is an updated version of Android TV and offers a more personalized user experience.
Reasonable price​
While price is the last word, it has to be admitted that it is one of the most important factors influencing TV buying decisions. Holidays like Black Friday are the best opportunity to get a high-performance TV at an affordable price. We will keep you updated on Black Friday TV discounts, please pay attention to the forum information.
Here are a few Black Friday early-bird TV deals
32-49 inch TV
Insignia 43" F30 4K fire TV: One of the cheapest 4K Fire TVs you can buy.
TCL 43" 4 series 4K TV
Toshiba C350 43" 4K fire TV
50-59 inch TV
Insignia 50" F30 Fire TV
Hisense 50 "A6 series 4K TV
TCL 55" 4K QLED TV
Hisense 55-inch U8H mini LED 4K TV
65-inch TV
SONY 65" Bravia X90K
Onn 65" 4K QLED Roku TV
Samsung 65-inch QLED 4K TV
SONY Bravia XR A80K 65-inch OLED TV