At CES in 2022, TV brands Sony, LG and Samsung all combined their own advantages to give a new year's product lineup.
LG OLED series new products:

​

G2 (OLED evo) 55"/65"/77"/83"/97"

C2 (OLED evo) 42"/48"/55"/65"/77"/83"

B2 (OLED) 55"/65"/77"

A2 (OLED) 48"/55"/65"/77"

LG still maintains the advantages of the gaming experience, 4K 120 Hz, VRR, AMD FreeSync+Nvidia G-Sync are all available. What is more eye-catching is to bring the largest OLED size 97-inch screen to the LG G2 series. At the same time, the new generation of G2 also added a heat dissipation structure, but the overall design still maintains a slim shape. At the same time, the brightness performance will be 20% brighter than the LG C2. But even so, the new generation of LG C2 has been upgraded to OLED evo, which is brighter than the previous generation, and a smaller 42-inch version has been added.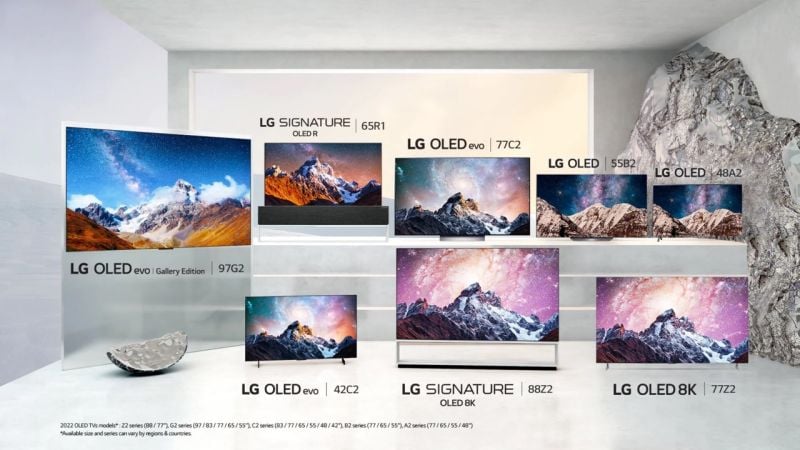 New Sony BRAVIA XR series:

​

Z9K (8K MiniLED) 75"/85" X95K (4K MiniLED) 65"/75"/85"

A95K (QD-OLED)55"/65" A90K (OLED)42"/48" A85K (OLED)97" A80K (OLED)55"/65"/77"

X90K (4K LCD) 55"/65"/75"/85"

Sony has increased its chips on the TV panel and further improved the technical effect of the XR cognitive chip in audiovisual. In addition to the introduction of 8K MiniLED in the new Z9K, the relatively affordable X95K is also introduced to provide more choices for 4K MiniLED. Based on the characteristics of MiniLED, Sony has launched a new XR Dynamic Backlight System Master Edition to achieve more precise light control. And a new QD-OLED panel is used on the new generation of A95K to achieve higher brightness and better color effects.

In particular, Sony also brought a BRAVIA camera this time, which automatically optimizes sound and image effects by sensing the user's viewing position and environment, and also adds gesture control, video chat and other functions.

Samsung Neo QLED and Odyssey Neo G8 display

​

Samsung has upgraded the Neo QLED series to improve the brightness, added a matte screen to the Lifestyle TV series, and provided three choices of 110-inch, 101-inch, and 89-inch Micro LEDs. In addition, Samsung has optimized the software and added support for two cloud gaming services, Nvidia GeForce Now and Google Stadia, and released a remote control that can use Wi-Fi wireless charging.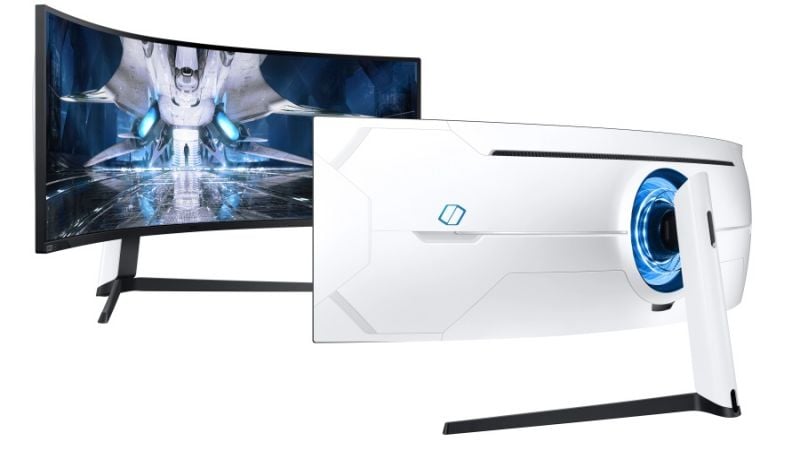 Also, Samsung launched the 32-inch Odyssey Neo G8 display, which uses a curved MiniLED screen, supports a maximum refresh rate of 240Hz and has a peak brightness of 2000 nits. The curved screen and top technology capture the user's attention with live animation, providing more immersive game effects.