What is TV box?​
TV box is a kind of TV Internet terminal equipment that started to rise in 2012. The operating system of the TV box is usually based on TVOS or Android or Linux, and is connected to the Internet through physical lines such as Wifi wireless network or Ethernet.
After connecting to the Internet, you can achieve online on-demand on traditional TV, live online TV, browse the web, install applications, play games, and even cast photos and videos from your mobile phone and tablet to the big-screen TV at home.
How to buy a TV box?​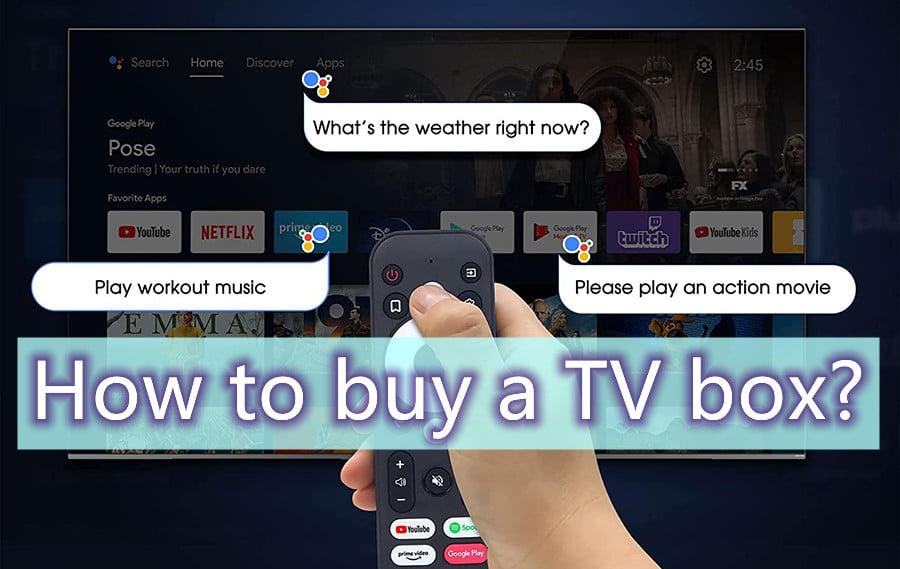 Operating system​
The built-in systems of the boxes that exist on the market include Android, iOS, Tizen, Web OS, and YunOS. Different systems have certain limitations on the software. When purchasing a box, everyone should pay attention to whether the system is convenient to operate, whether the system runs smoothly, and whether it supports the installation of the required software.
Hardware Configuration​
Whether a TV box can give a good performance experience, the hardware configuration is also an important indicator. The number of CPU cores has been gradually upgraded from single-core, dual-core to quad-core, and the memory capacity has gradually increased from 256 to 1G to 2G. There is no doubt that the higher the quantity and capacity, the better. At present, most of them are 2GB memory + 8GB storage. It is recommended to start with this standard for box space size. Of course, higher memory is also the first choice.
Content source​
The source of the film should be one of the issues that everyone is most concerned about. The content of the TV box depends on the licensee. Different licensees have different TV content.
Extended function​
Although the most important thing about the TV box is the ability to play high-definition content, in addition, some of the expansion functions of the TV box are also very traditional.
For example, whether the TV box supports hard disk playback, whether it supports the local area network function, whether it can browse pictures, browse websites, etc. are all factors to be considered when purchasing. A good TV box should not only be able to watch high-definition videos on the Internet, but also meet more network applications.
Firmware upgrade capability​
The hardware technology of high-definition network set-top boxes is very mature, but there is still room for further improvement in software, especially the strong compatibility and scalability of network set-top boxes, which can be realized through firmware upgrade.
After-sales service​
As a new product, under the pressure of market competition, the development of chips, software and hardware is extremely fast, and problems are unavoidable, so after-sales service is extremely important.
Best Hot Sale TV Box 2022​
Apple TV 4K​
Apple TV 4K uses Apple A10X six-core processor, 3GB running memory, 32/64GB storage space is optional, supports Bluetooth 5.0, HDMI 2.0a, infrared receiver, Gigabit Ethernet.
Supports Wi-Fi (802.11b/g/n/ac), Gigabit Ethernet, 4K, HDR, H.264/HEVC SDR video up to 2160p, HEVC Dolby Vision (Profile 5)/HDR10 (Main 10 Profile) up to Up to 2160p, running tvOS 11 operating system.
Apple TV can not only watch YouTube, Netflix, Amazon Prime Video, Hulu and another high-definition streaming video online, but also play games with the handle, and Apple TV perfectly supports iPhone, iPad and Mac devices. Check fix for
Hulu Not Working on Apple TV
.
Xiaomi Mi Box S 4K​
Mi Box S uses Google's own Android TV 8.1 system, you can download Google's Android TV Apps, such as Netflix, Youtube, etc.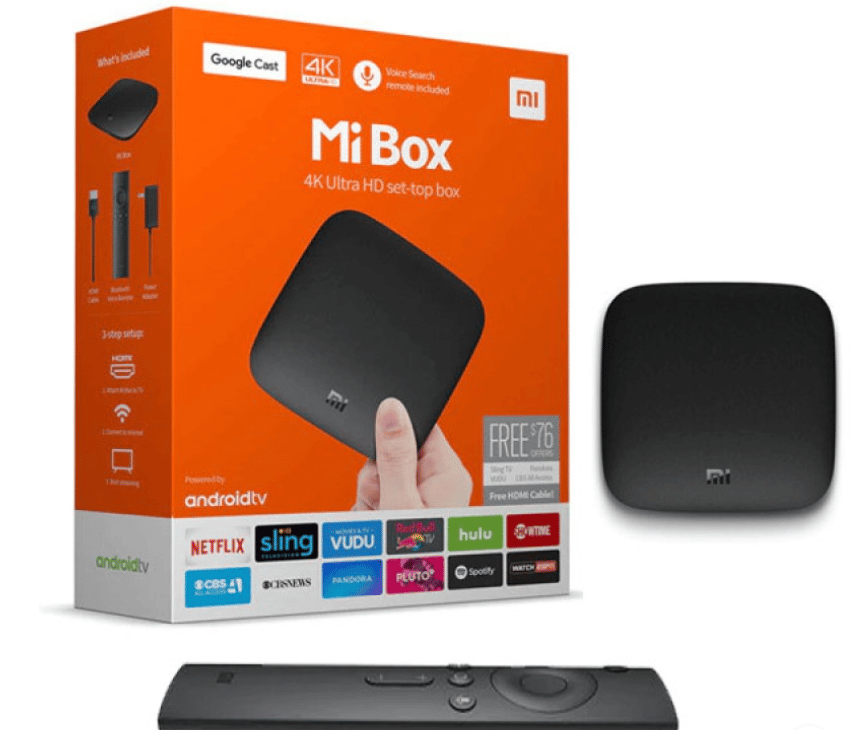 In terms of hardware specifications, it uses Cortext-A53 4 Core 64 bit processor, 3+2 Core GPU, 2GB RAM and 8 GB storage space. The port has a set of HDMI 2.0a, USB 2.0 and audio output terminals. Check
Xiaomi Mi Box S VS Xiaomi Mi Box 3
.
Mi Box S supports 4K HDR playback, with Dolby and DTS support for sound effects. In addition to watching movies, it itself provides Google Assistant and Chromecast functions, and the attached remote control has Google Assistant buttons for voice control. Compared to the Apple TV 4K, it's super affordable.
Chromecast Ultra 4K​
Google's Chromecast Ultra is basically similar in design to the Chromecast 2 and Chromecast 3, with a Micro-USB power input, a short HDMI cable, and runs a stripped-down Chrome OS operating system, so it's very easy to set up and use.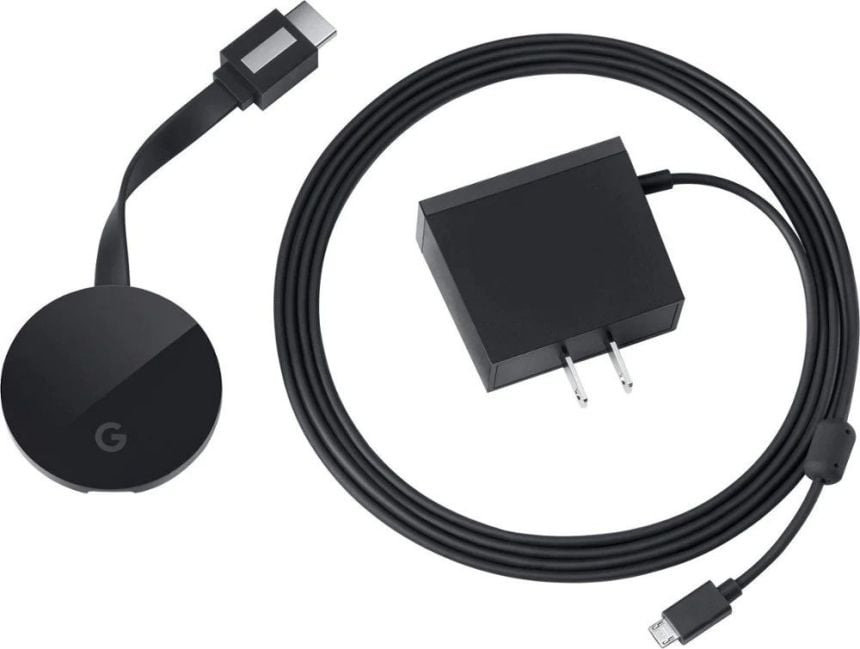 Simply plug your Chromecast Ultra into your TV and follow the on-screen instructions to connect your Chromecast Ultra to your home Wi-Fi network to easily cast to your TV from your Android phone.
The Chromecast Ultra also supports 4K HDR. You can download mainstream online streaming apps such as YouTube, Netflix, Hulu Video, and Spotify, and then cast the content you want to play on your TV.
In addition, it has a Dolby Vision license to play higher-quality HDR pictures, provided of course you also have a TV that supports Dolby Vision. To sum it up, the Chromecast Ultra is an easy and predictable upgrade to Google and a device. Check
Chromecast With Google TV
.