LG CineBeam PF510Q Portable Projector Available Now​
The LG CineBeam Smart Portable Projector PF510Q is now available for purchase, retailing at $600. What about this projector? This article will introduce the basic performance of LG CineBeam PF510Q and collect its parameters for your reference.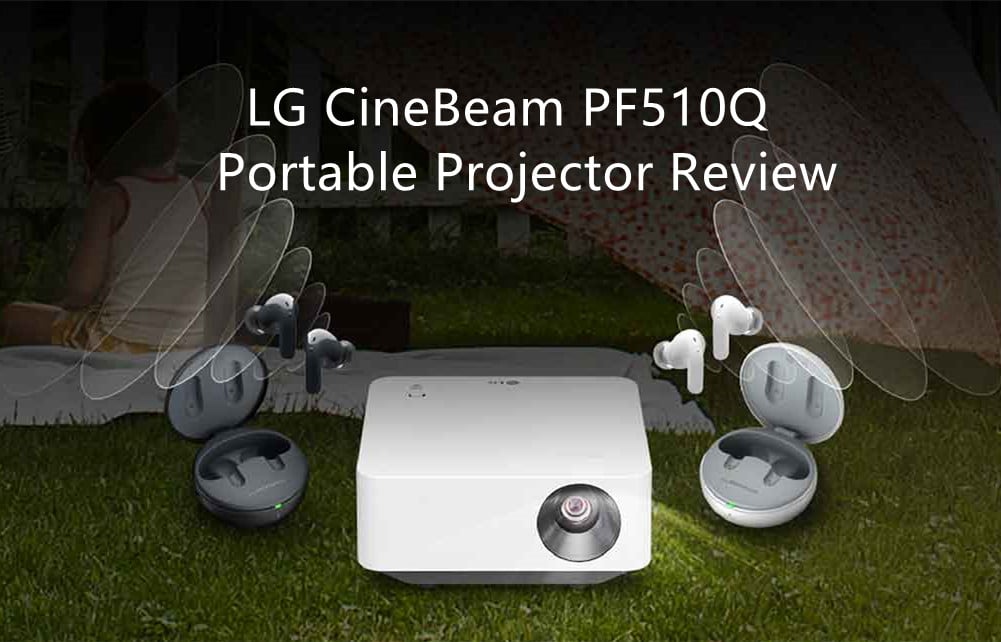 LG CineBeam PF510Q Review: Image​
The LG CineBeam PF510Q is a Full HD projector with up to 1080p resolution, but only 450 ANSI lumens of brightness. The LED light source is rated to last up to 30,000 hours, and the projector has built-in 5-watt mono speakers and Bluetooth support, so you can send audio to a separate system as needed. LG CineBeam PF510Q supports putting 30 to 120-inch screens, you can watch clear images at such sizes. Of note is that the LG CineBeam PF510Q has a 150,000:1 contrast ratio, so it will show better color detail in images.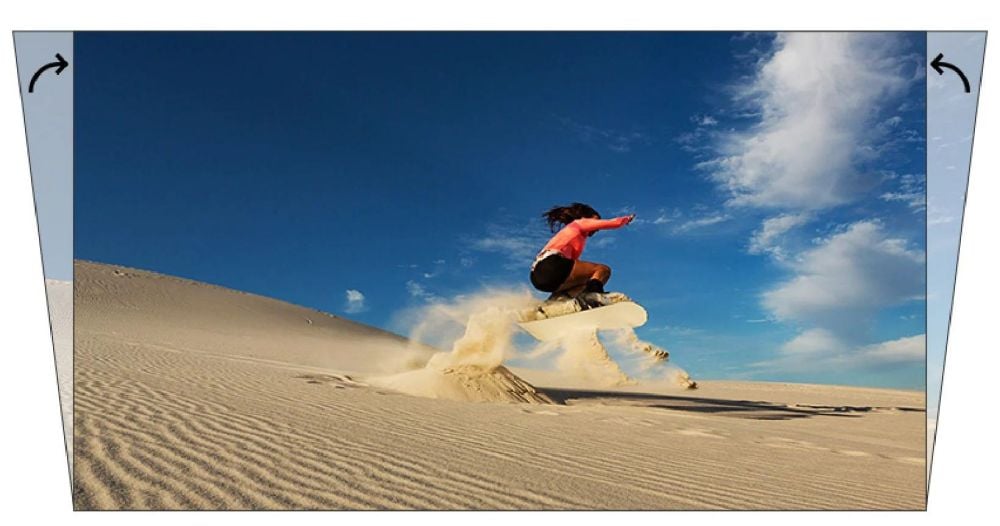 LG CineBeam PF510Q Review: Portability​
As you'd expect from a portable projector, it's very lightweight, weighing just 2 pounds. The LG CineBeam PF510Q is a white projector that resembles the style of LG's other projectors. You can move it at any time and put it in any position and it won't look out of place. It's designed for projecting images from 30 inches to 120 inches. It also features automatic adjustment for keystone correction.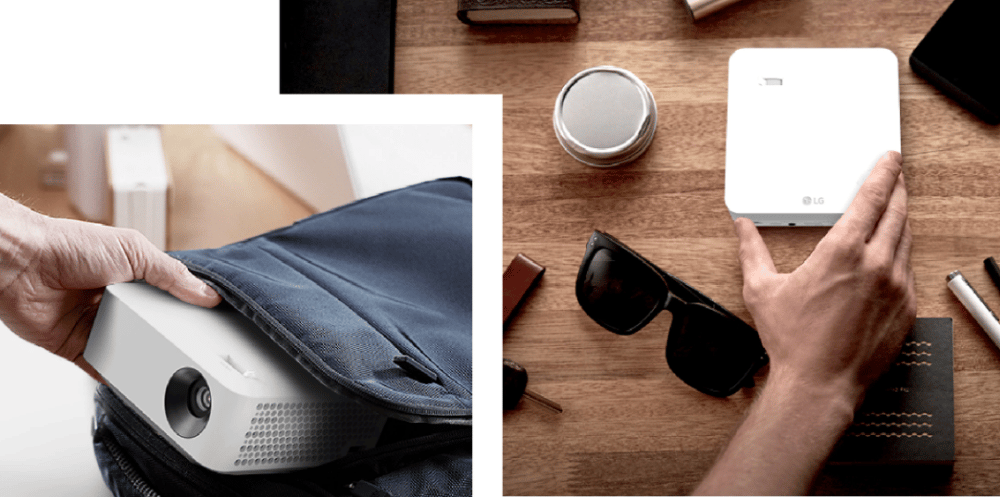 LG CineBeam PF510Q Review: Connectivity​
The LG CineBeam PF510Q has a rich interface that allows you to connect it to other electronic devices. It is equipped with 2 HDMI ports, 1 USB port, an RJ45 port, an HID port, etc. If you think the HDMI port is not convenient, you can connect it to other devices such as audio, cell phones, and game consoles. If you feel that the wired connection is not convenient, it also supports Bluetooth connection. In other words, it can output sound wirelessly via Bluetooth.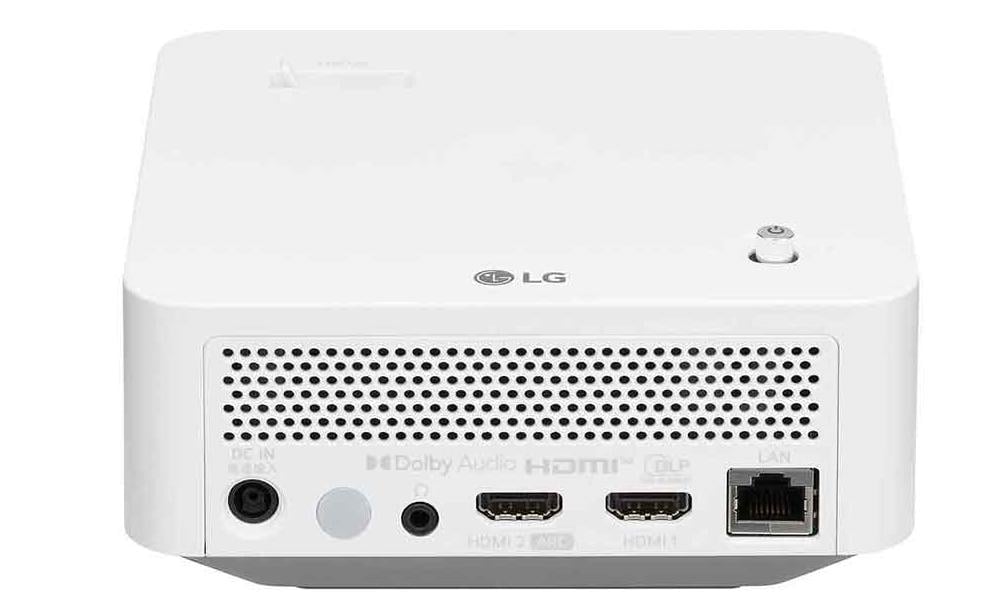 LG CineBeam PF510Q Review: System​
The LG CineBeam PF510Q projector runs LG's webOS-based operating system, which means it has access to a plethora of apps, including all the major streaming services like YouTube, Apple TV+, Netflix, Disney+ and more.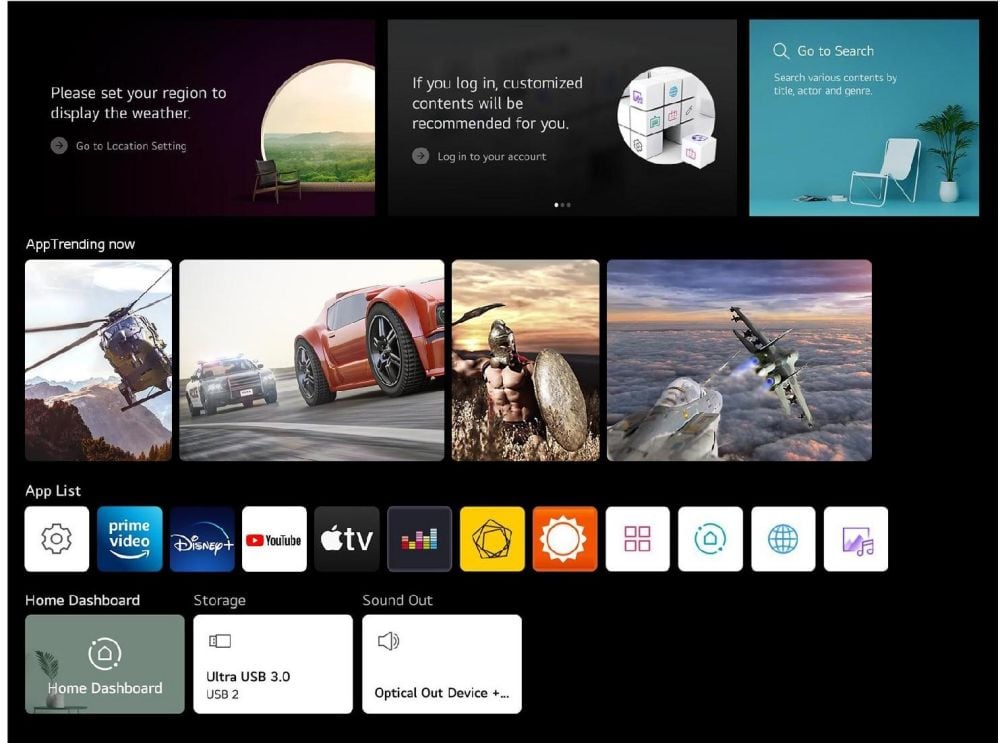 And with Apple's AirPlay 2 and HomeKit built in, sharing video from Android devices is simple. The LG CineBeam PF510Q also has a built-in app store and browser, making it very convenient for watching movies and finding the content you like.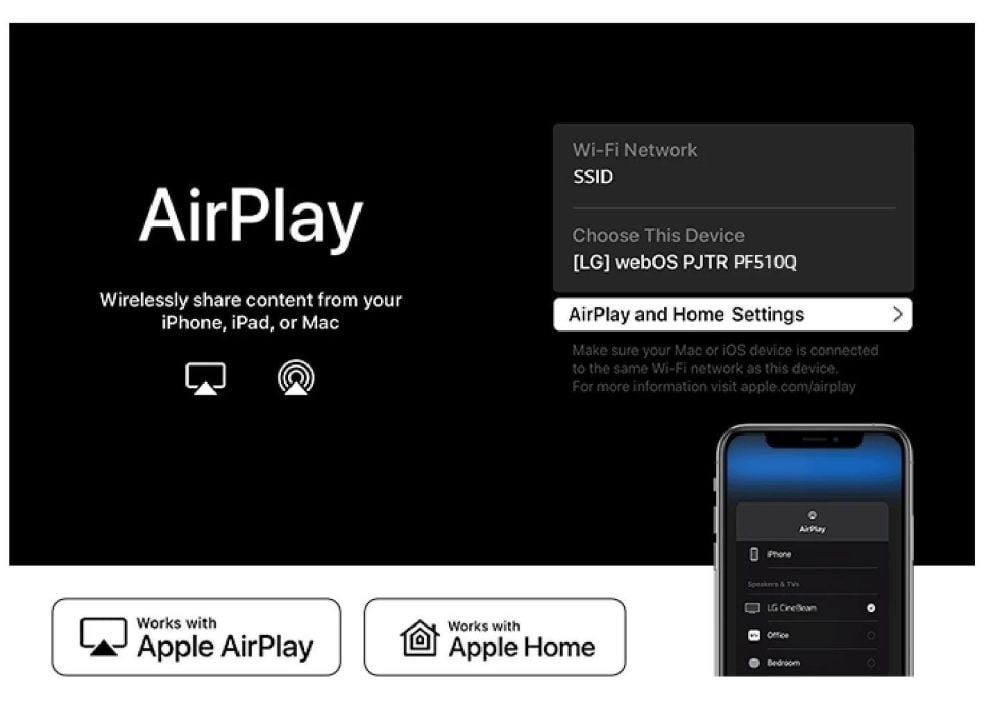 LG CineBeam PF510Q Review Summary​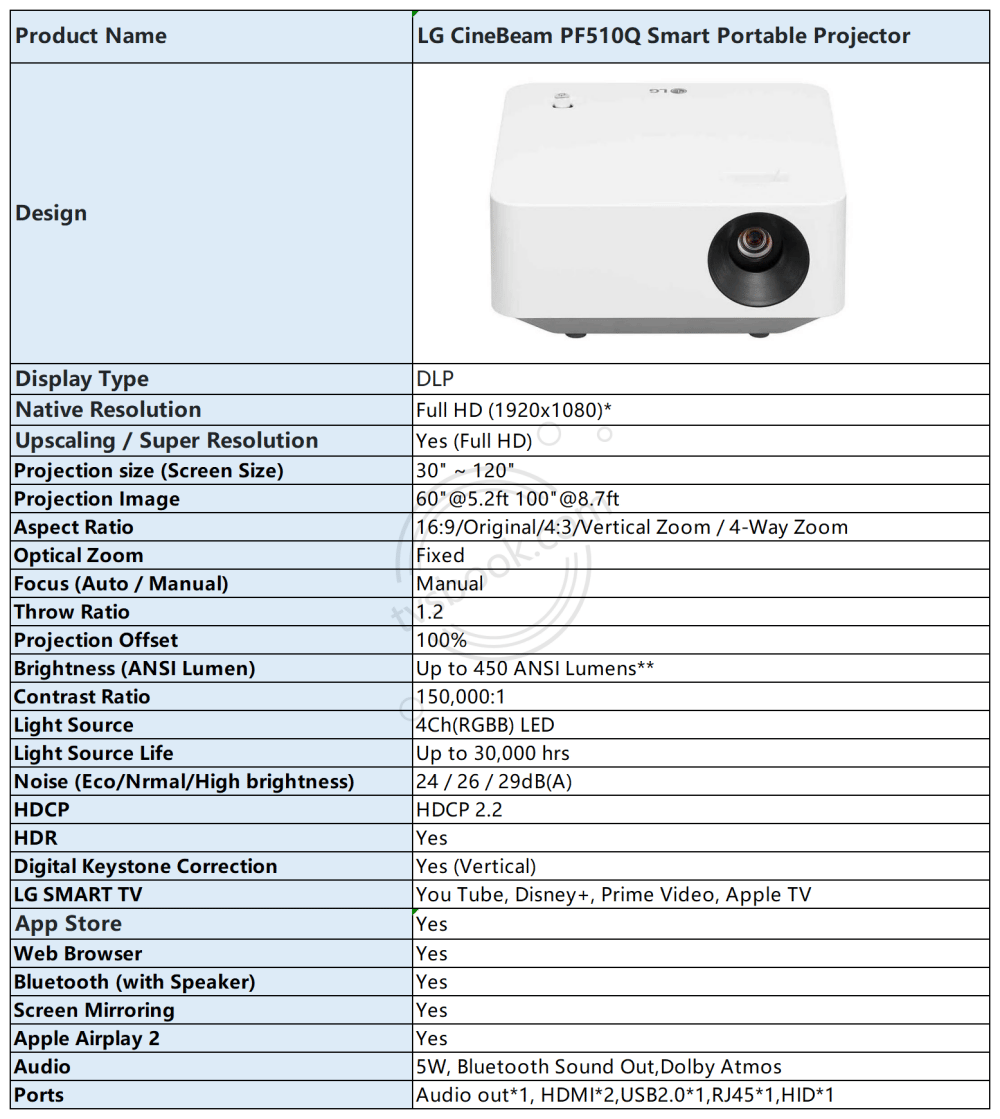 Overall, the LG CineBeam PF510Q is a smart projector from LG. It has LG webOS smart system, which is a plus for those LG system lovers. It supports both wireless and wired connectivity and has good image quality performance. Although it is not very bright for night use. For a smart portable projector, the LG CineBeam PF510Q isn't exactly cheap, you can check out the
Emotn H1 Review
, which is a portable smart projector with more features but at a lower price.