More and more people are choosing mini projectors as their first
projector
because they are delicate and portable. Here's a comparison review of three popular mini projectors, Anker Nebula Capsule II, Anker Nebula Apollo and Emotn H1 projector, you may have your own answer of choosing after this article.
1. Appearance

​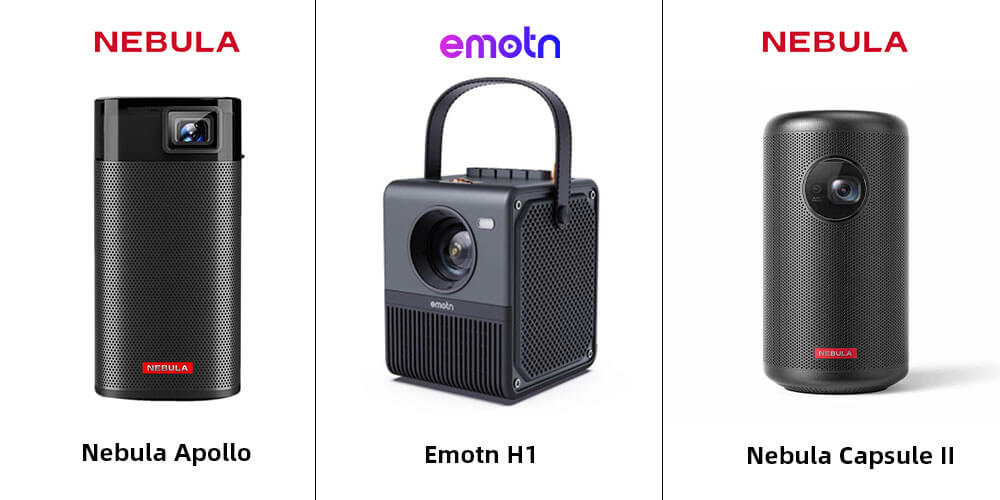 ​
For portable projectors, a compact appearance is essential, and all three of these projectors meet this characteristic of being easy to carry. The Anker Nebula Apollo and Capsule II are similar in appearance, about the same size as a
soda can
, and can be held in one hand for easy portability. On the other hand, Emotn H1 has made an innovation in appearance, adopting the shape of the
retro speaker
with leather carrying handle, which is suitable for various environments. In addition, the top of Emotn H1 adopts the
blue switch of the mechanical keyboard
, which is liked by young people.
2. Configuration

​

We can see the configuration of these three projectors.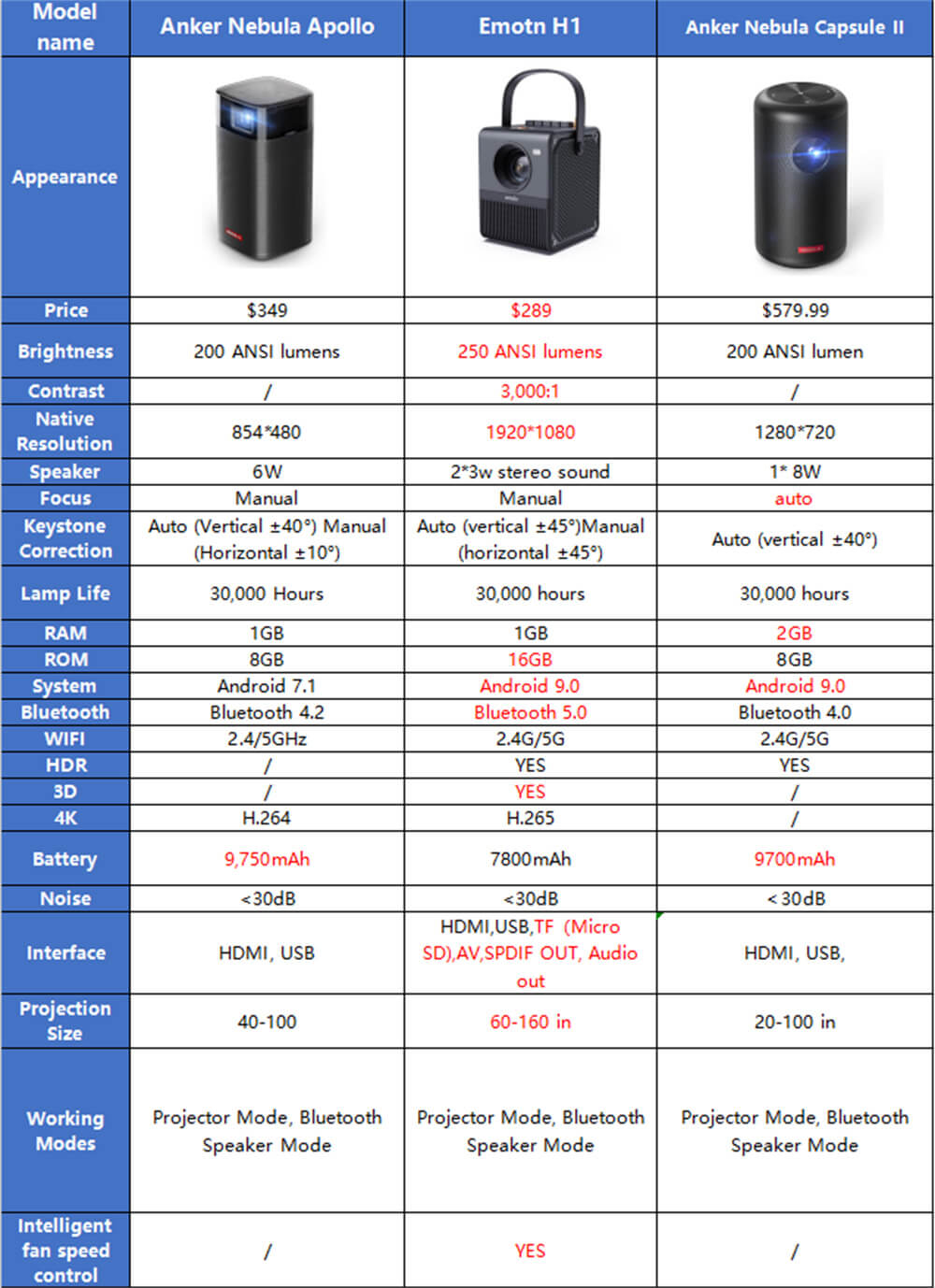 3. Image and Sound

​

As a user, there is no greater concern than the image and sound effects of the projector. Even if it is a cheap portable projector, a good image effect is essential, or else it very much affects the viewing experience.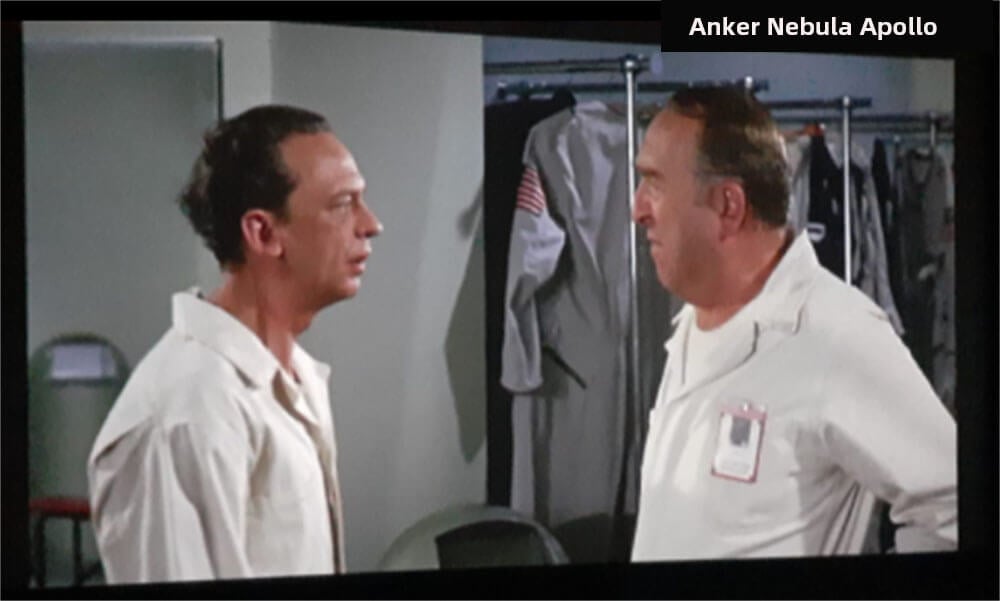 Two Anker projectors have a brightness of
200 ANSI lumens
, with the Anker Nebula Apollo having a resolution of
480P
while Anker Nebula Capsule II has a
720P
resolution. The Emotn H1 is superior in terms of image parameters. With
250 ANSI
lumens combined with
1080P
native resolution and a contrast ratio of
3000:1
, H1 is able to provide a sharper and clearer image.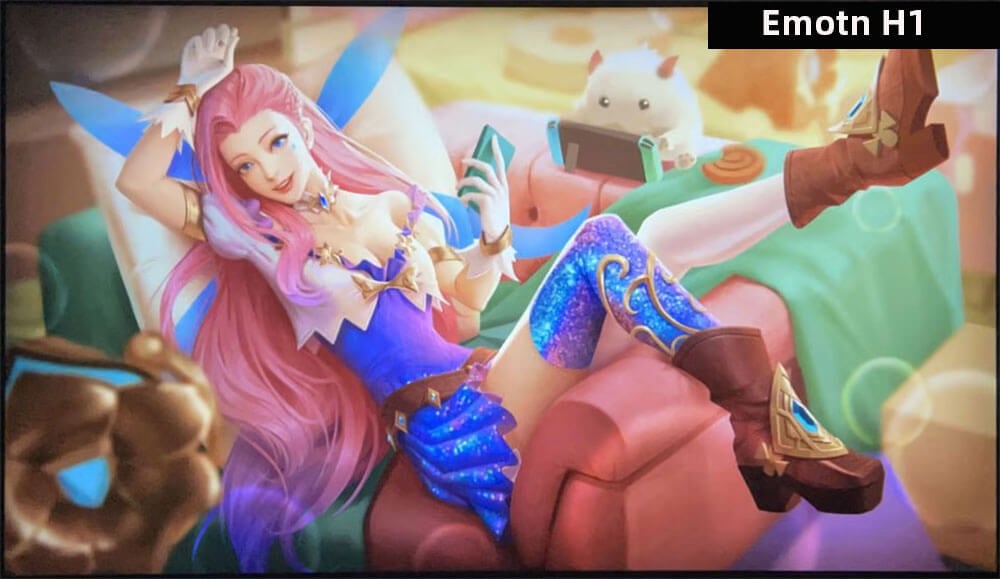 ​
Nebula Apollo comes with a
6W
speaker, and Capsule II comes with an
8W
speaker. Emotn H1 has a built-in
2*3W
stereo sound. For a mini projector, the sound configuration of these three is sufficient, the only difference is that the two sound effects are better than a single sound, and there is a more immersive feeling when watching movies.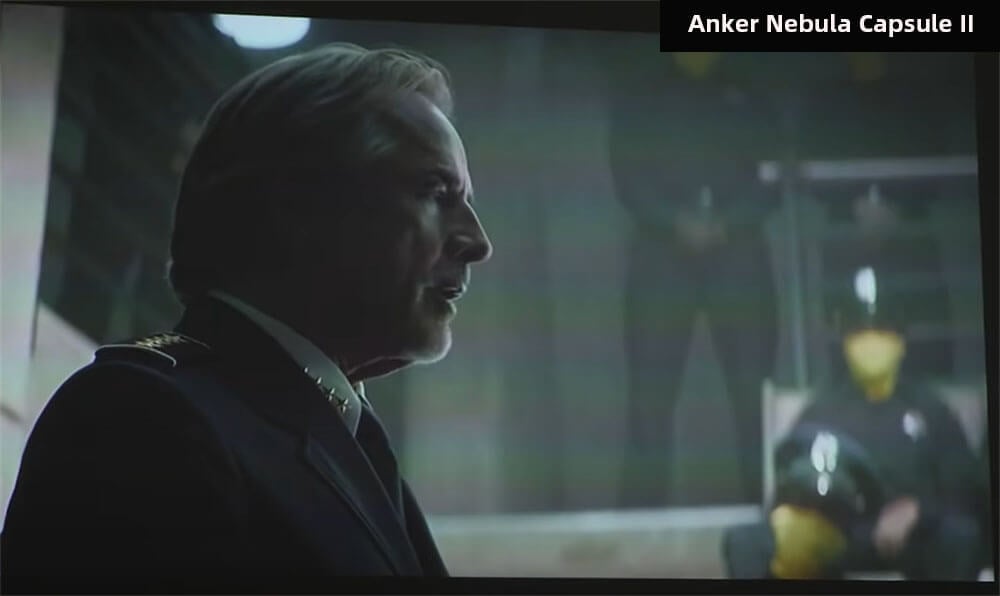 4. System and Connectivity

​

In the rapid development of smart devices now, the projector's smart system experience is also a key concern for users, after all, a badly used system can bring a lot of trouble. All three projectors are Android, the Emotn H1 projector and the Nebula Capsule II projector are configured with Android 9.0, which is more advanced and smooth than Apollo's Android 7.0.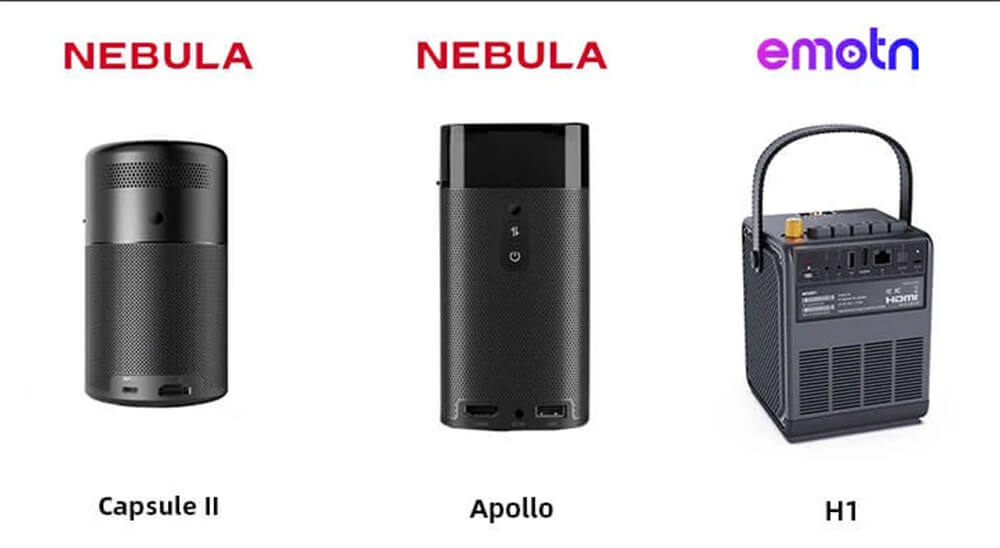 ​
It is worth mentioning that the H1 has a built-in
Emotn UI
, which is based on Android's self-developed UI, with a lower RAM consumption, providing a minimalist, efficient, easy-to-use and smooth operating experience.
When it comes to experience, you also have to look at the interface configuration of the projector. both Nebula projectors have HDMI and USB ports on the back of the projector. Emotn H1 is a surprise in the interface, in addition to the conventional interface of HDMI and USB ports, there are TF (Micro SD), AV, SPDIF OUT, Audio out, to meet the user's various device connection needs.
5. Summary

​

Overall, for portable projectors, all three products can meet everyone's basic needs for nighttime viewing and are not suitable for daytime or use in too bright environment. Considering the price factor, Emotn H1 is more cost-effective and can be the choice of your first projector. Besides, the built-in

Emotn Store

can meet the installation of various applications for use.