BenQ TH690SX is a short-throw projector with a new 4LED light source, with excellent picture quality and functional configuration. How about the BenQ TH690SX projector? What are the advantages and disadvantages?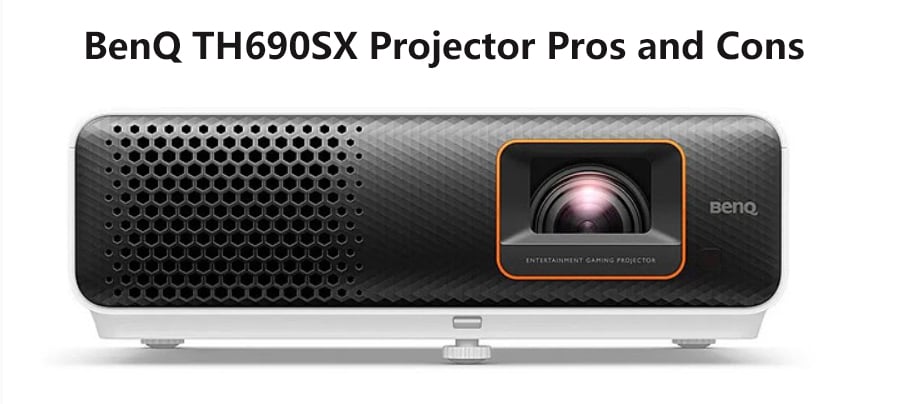 What are the BenQ TH690SX features?​
1. Optical parameters​
In terms of picture brightness, the actual brightness of the BenQ TH690SX is 2300ANSI lumens, which allows the device to effectively resist ambient light interference and project bright pictures.
BenQ TH690SX is equipped with a 0.65DMD display chip, the standard resolution is 1080P, and the picture is delicate and clear.
2. Projection parameters​
BenQ TH690SX supports four-way keystone correction function, supports side projection installation and use, which can effectively reduce the difficulty of placing the device and provide convenience for users.
In terms of functions, it supports ambient light adaptive technology, which can automatically adjust the brightness of the picture according to the ambient light to ensure that the picture is always in the best state.
3. Other Specifications​
The BenQ TH690SX has a body size of 366x118x244mm and a weight of 5.4kg, which is relatively heavy and suitable for fixed installation.
In terms of interfaces, BenQ TH690SX has a variety of interfaces, which support the connection of computers, game consoles, power amplifiers and other equipment, which greatly improves the scalability of the equipment and can meet the daily needs of users.
BenQ TH690SX Projector Pros and Cons​
BenQ TH690SX Projector Pros​
1. The brightness is 2300ANSI lumens, which can be clearly viewed in the daytime;
2. Equipped with 0.65DMD display chip, the standard resolution is 1080P;
3. Support side projection installation, which is convenient for users to install and use;
4. Rich interfaces.
BenQ TH690SX Projector Cons​
1. There is no built-in system, and external equipment is required;
2. The focus needs to be manually corrected, and the operation is relatively troublesome.
From the detailed parameters, it can be found that the overall configuration of the BenQ TH690SX is relatively good, which can meet the various needs of users. In general, this is a projector worth buying. Read more to know
BenQ TH690SX projector specs
.