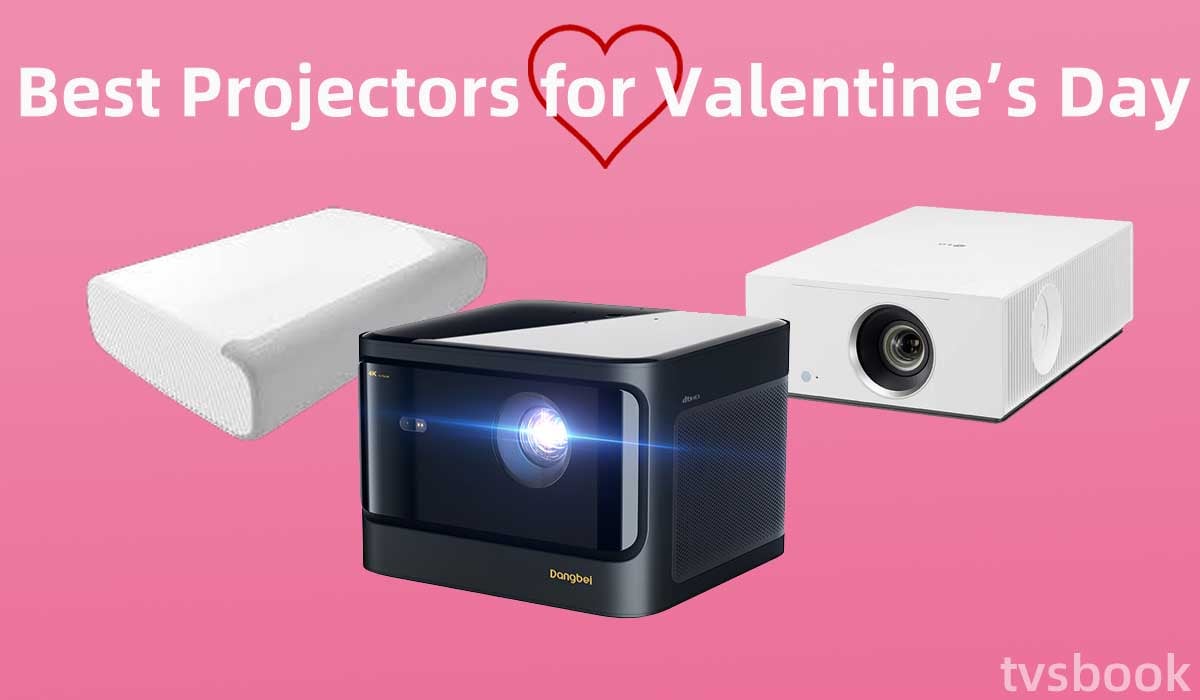 Valentine's Day is approaching, a good gift can make this holiday belonging to you more romantic. In addition to gifts for each other, some items that can increase the atmosphere of the holiday can also bring unexpected effects. Imagine yourself and your loved one lying together on the couch with a cozy blanket, your favorite snacks in front of you, and your favorite movie playing on the projector. I guarantee that this will be Valentine's Day that you will both remember. To achieve this effect, you need a great projector. This article will show you how to pick a projector that will make Valentine's Day more romantic.
How to choose the right projector for Valentine's?​
There are a wide variety of projectors on the market, and if you don't know much about projectors, it's hard to pick the most suitable one quickly. Therefore, I will list a few key indicators to look for when picking a projector.
Brightness​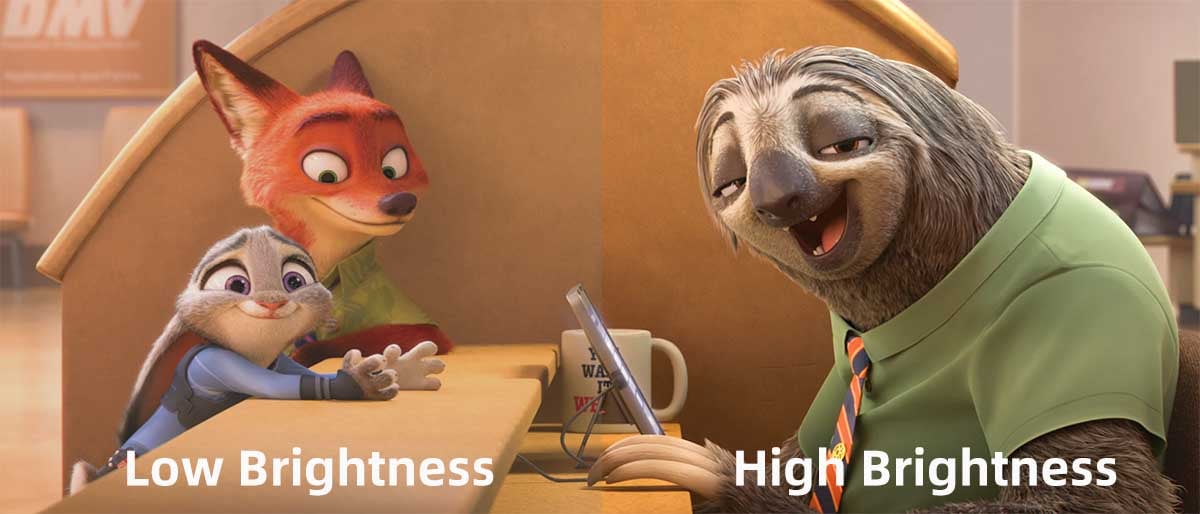 Brightness is one of the most important parameters when selecting a projector, and it is one of the most critical factors that determine your viewing experience. Usually, we focus on ANSI lumens, the international standard unit that indicates the brightness of a projector.
The higher the lumens means the higher its brightness, and the higher the brightness the better the projector you choose when your budget allows.
Resolution​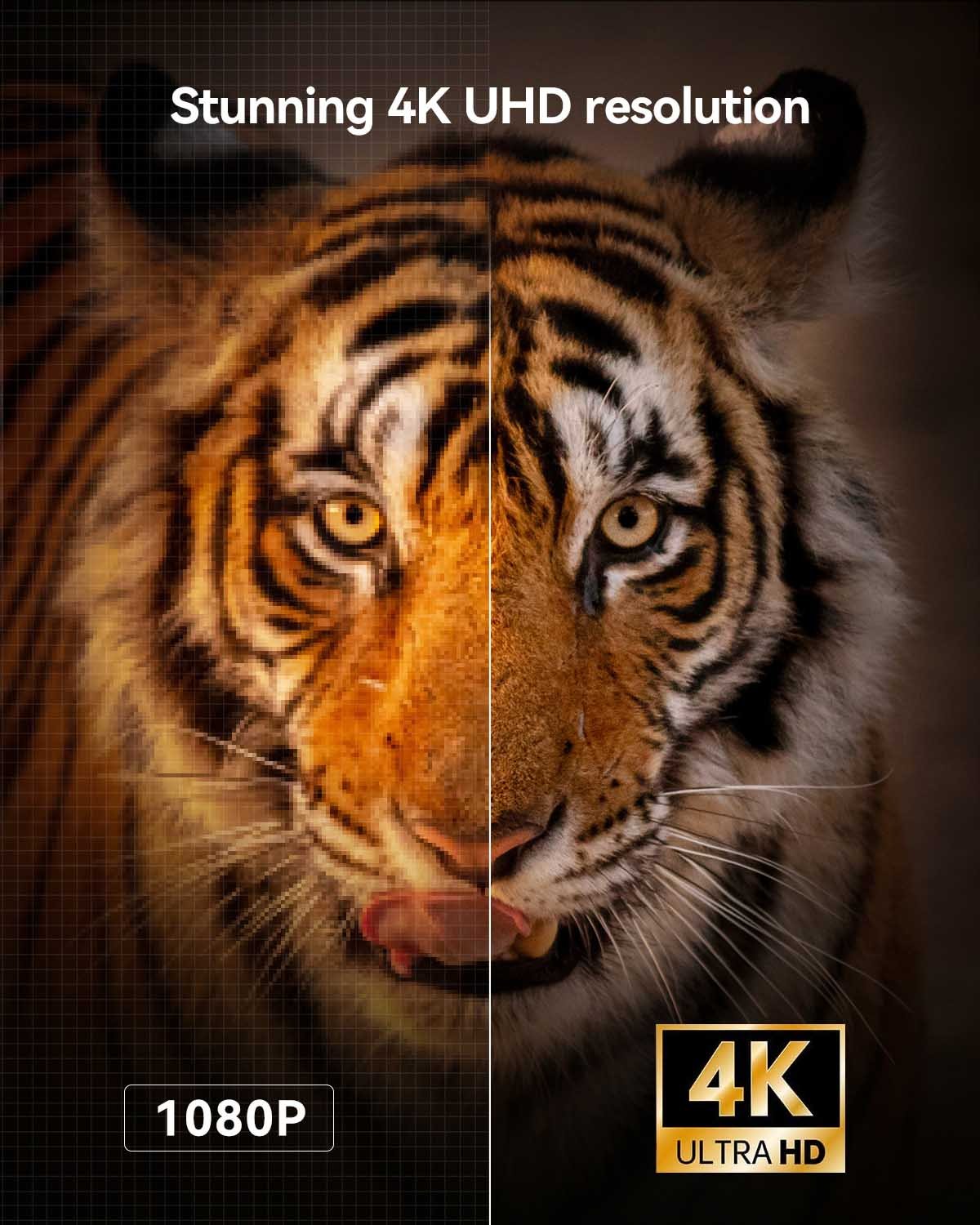 The resolution is also known as clarity, the current common resolution are 720P, 1080P, and 4K. for the projector can present a large screen, and 1080P or more resolution can present a clearer and more detailed picture.
Display Technology​
The common optical chips are LCD, 3LCD, DLP, 3DLP, and LCoS. The current display technology used in mainstream projectors is DLPDLP has a fast response time, long life, and small size.
Dynamic Compensation MEMC​
This parameter is also important if you like to watch sports. A projector with Dynamic Compensation MEMC can calculate a boost from 24 frames per second to 60 or even 120 frames per second. So you can get a smoother picture of sports or games.
Smart System​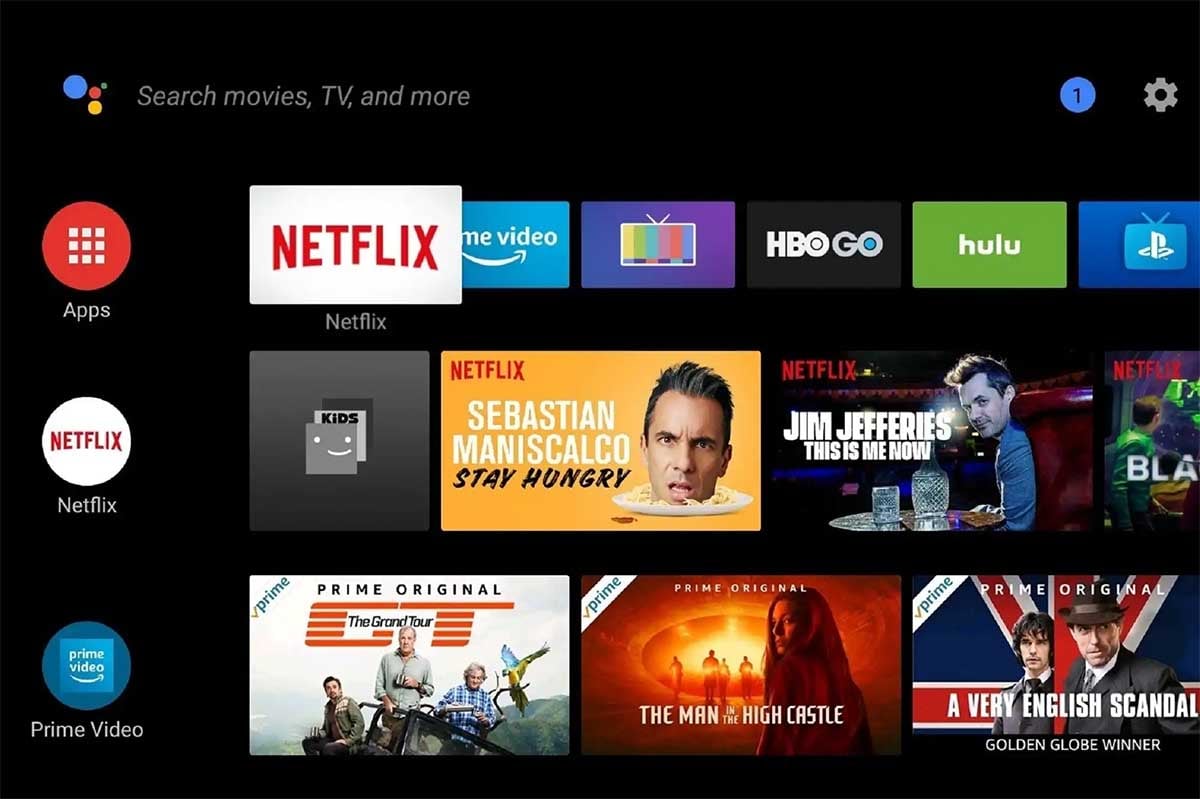 The projectors currently on the market can be divided into two categories in terms of the operating system, one is the smart projector derived from the Android system, and the other is the traditional projector without an operating system.
Projectors with smart systems have a variety of intelligent functions and can be connected to the Internet for direct viewing without the need for external devices.
Best Home Projector for Valentine's Day​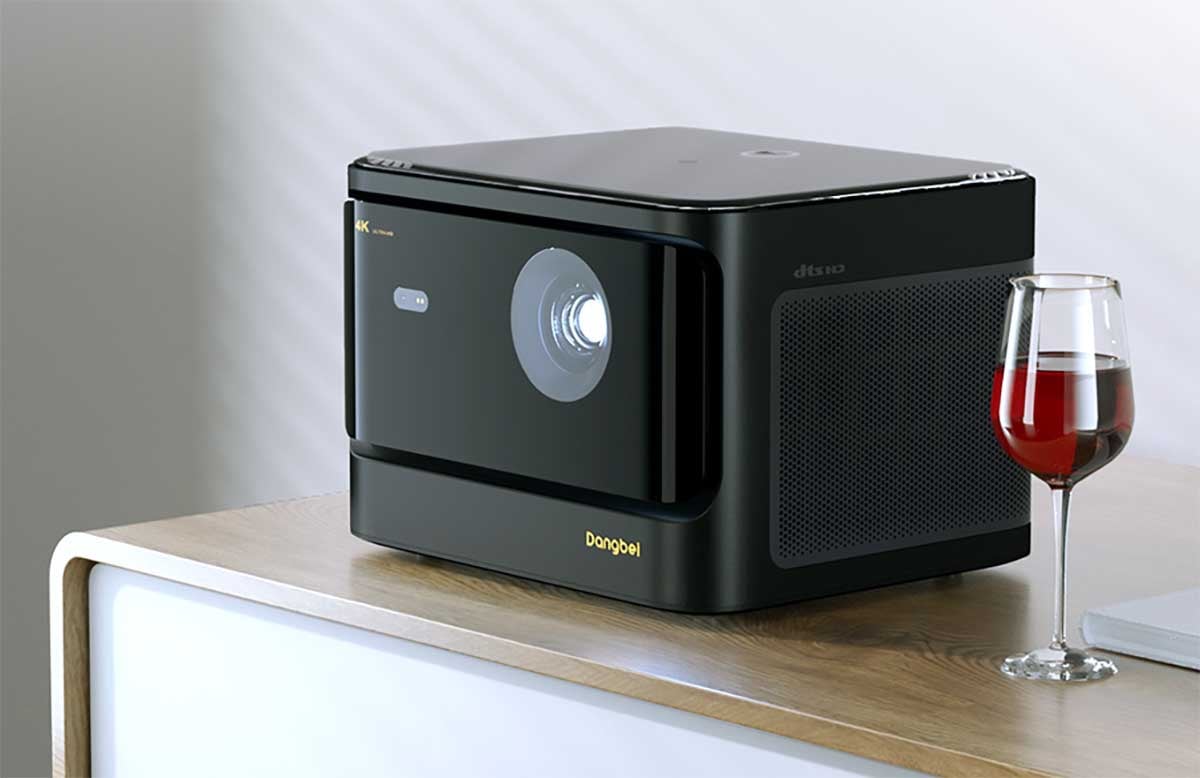 Display Technology: DLP

Brightness: 3200 ANSI

Resolution: 4K UHD

Speaker: 2*10W

Operating System: Dangbei Smart OS
The
Dangbei Mars Pro
packs 4K resolution and advanced ALPD laser technology at an affordable price. 3200 ANSI lumens of high brightness and smart screen tuning capabilities put it above and beyond other projectors in its price range. It boasts stunning picture quality and brightness, providing accurate images and colors even in bright rooms.
Despite its affordable price, Dangbei Mars Pro's sleek, high-end design will catch your eye and can be incorporated into a variety of home environments. In addition to the super brightness that only more expensive projectors can offer, Mars Pro supports 4K UHD resolution and HDR10+ as well as HLG, providing picture quality comparable to that of a TV.
It has an exclusive custom UI and the Android-based operating system hosts thousands of apps for you to download.
Its excellent picture quality and smart features make it a great choice for your home theater that can provide a satisfying viewing experience for a holiday like Valentine's Day. At the same time, the eye protection function of Dangbei Mars Pro provides protection for you and your partner's health.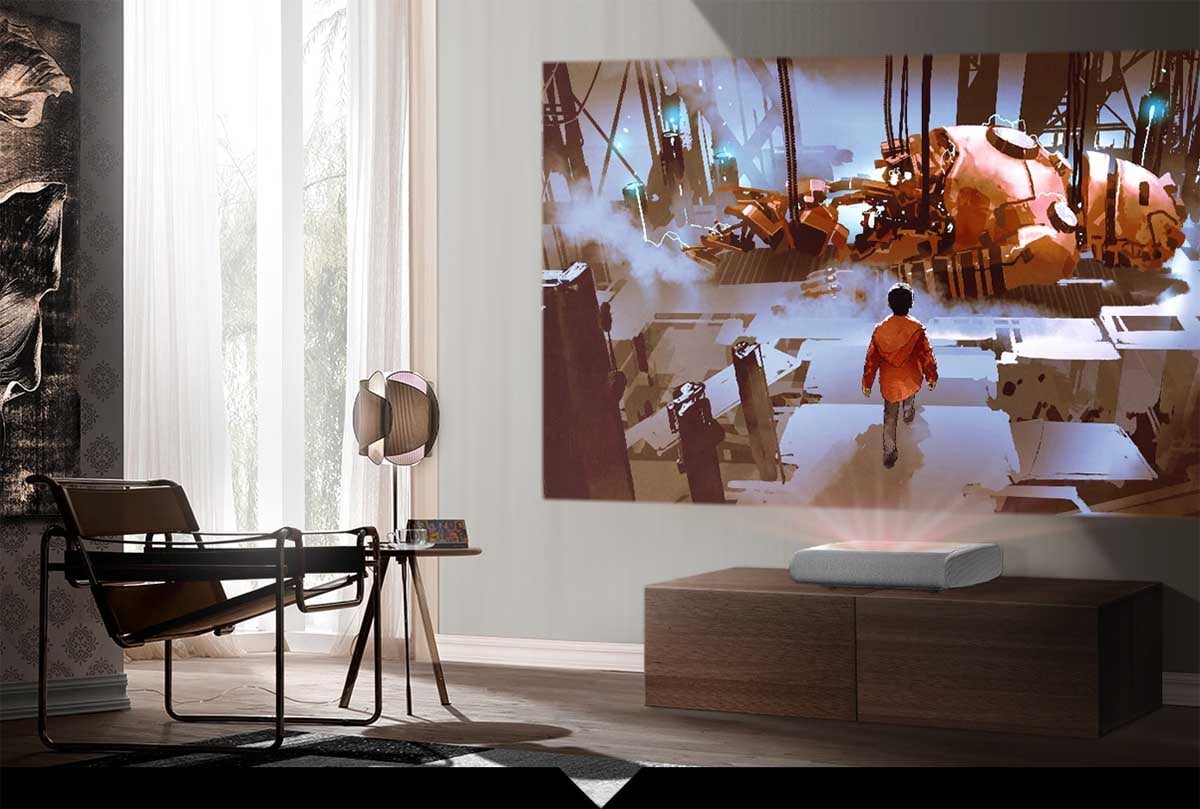 Display Technology: DLP

Brightness: 2800 ANSI

Resolution: 4K UHD

Speaker: 40W

Operating System: Tizen OS
Samsung The Premiere LSP9T is a high-end UST projector that uses a triple laser as a light source to deliver outstanding images and surprising colors.
Ultra-short focus means you can place it in front of the wall you want to project it on without taking up central space in the room. It has Samsung's Tizen system built in, a variety of streaming services, and other features.
Premiere LSP9T supports 4K resolution, and supports HDR10, HDR10+, and HLG, but does not support Dolby Vision.
Its three-color laser uses red, green, and blue three-color (RGB) lasers to emit light separately, covering a wider gamut. However, because the red laser is very dependent on the efficient cooling system, the three-color laser projector is large in size, high in cost, and has serious speckle problems.
Dangbei Mars Pro uses ALPD laser technology, which adopts the technical route of the fluorescent mixed multicolor laser. Combining the characteristics of low optical expansion and wide color gamut of laser with the characteristics of high efficiency and no speckle, it has the advantages of low cost, high brightness, wide color gamut, and no speckle at the same time.

Display Technology: DLP

Brightness: 2000 ANSI

Resolution: 4K UHD

Speaker: 2*5W

Operating System: LG WebOS 6.0
The LG CineBeam HU710PW is also a laser projector but differs in that it uses LG's hybrid light source technology. LG's technology uses both LEDs and laser diodes, with one laser and two LEDs providing light and color at 4K resolution while guaranteeing brightness and color.
Powered by LG's exclusive WebOS 6.0, the CineBeam HU710PW runs smoothly and is easy to operate. You can get the most popular streaming services. The CineBeam HU710PW isn't as bright as the Dangbei Mars Pro and Samsung The Premiere LSP9T, and you should consider the other two if you're hoping for a brighter picture.
The HU710PW supports HDR10G and HLG and has a variety of image modes that you can adjust as needed. LG's TruMotion engine ensures accurate colors that, while not strong enough to resist ambient light, are bright enough in a dark room.
Last edited: