A TV box can be used as an extension to a smart TV in a smart home. If you have an old TV system but the clarity is still acceptable, it is more cost-effective to buy a TV box than to replace your TV with a new one. The TV box not only expands the TV memory but also changes the TV system to a brand new one. How to choose the right TV box among so many brands? This article will cover in detail how to choose the right TV box for Black Friday 2022.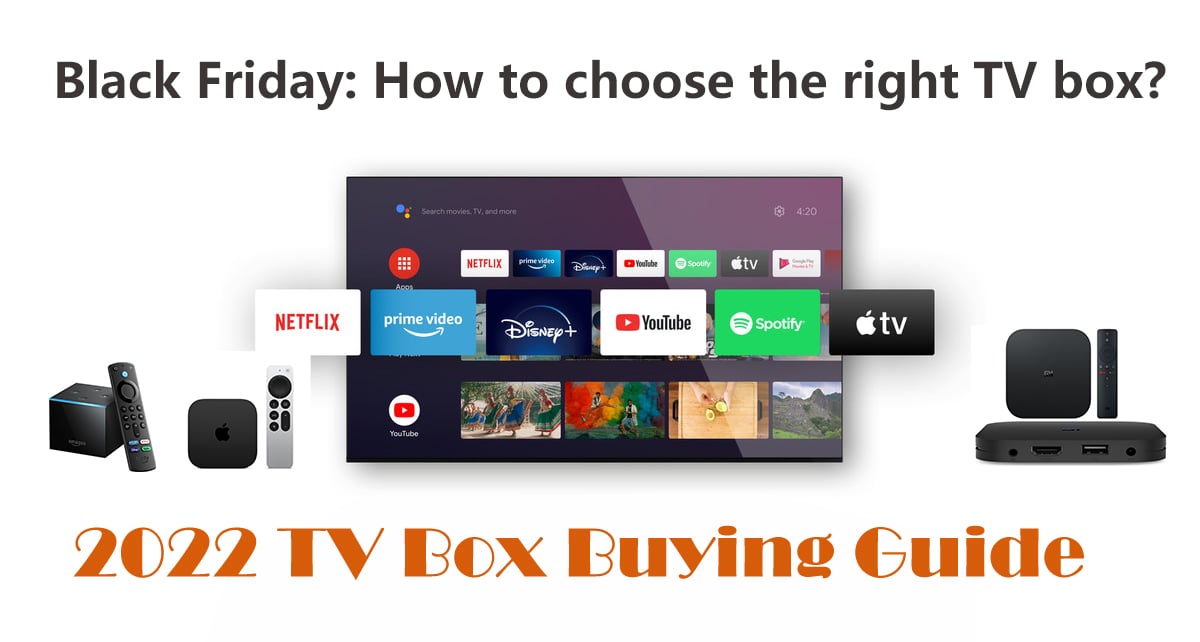 2022 TV Box Buying Guide: How to choose the right TV box?​
If you don't know anything about TV boxes, how do you choose your first TV box? If you search on e-commerce platforms and then buy directly based on the ranking, then you most likely do not know what the real situation of the TV box you buy is. If you have a problem in using it, can you successfully seek help from the after-sales service? If you want to avoid falling into the mistake of choosing a TV box, please follow the simplest guide to buying a TV box below.
TV Box Chips​
Common TV box chip brands are MediaTek, Hisilicon, Rockchips, Amlogic and so on. For smart TV box chips in the mainstream market, the best-performing chip is Amlogic, which is also the preferred processor for mainstream boxes. Among them, A311D2 has the highest performance. If you have enough budget, we recommend you buy a TV box equipped with this chip. Its smoothness is perfect, and it won't lag even if you play large games.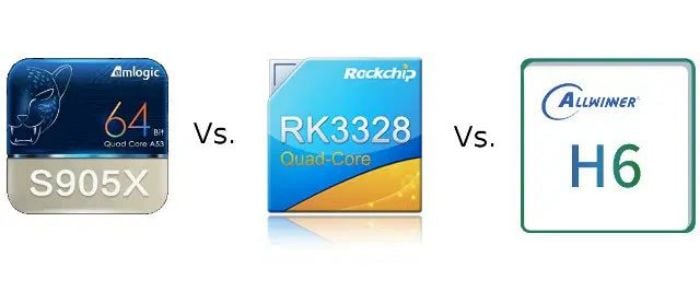 Generally speaking, the TV box configuration information will have information about the chip. The easiest way to judge is that the newer the chip in the same model, the better because it will support a few more system features compared to the previous generation.
TV Box ROM and RAM​
ROM and RAM refer to the running capacity and storage capacity of the TV box, respectively, and the capacity and processing speed of the TV box memory will determine the speed of the TV box data transfer. Theoretically, within the range supported by the motherboard, the larger the memory, the better. Memory is used to increase the speed of the TV box operation, and a larger memory chip will process faster. When you choose a TV box, please focus on your actual use. If you want to play games on your TV box, choose a TV bow with a larger memory. If you need to download a lot of software, then choose a TV box equipped with large storage.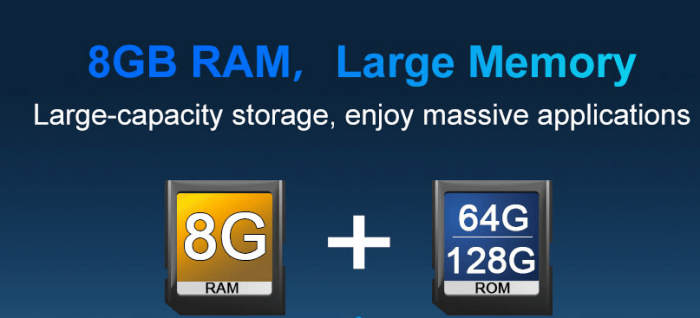 TV Box System​
The built-in systems of TV boxes that exist on the market are Android, iOS, Tizen, Web OS, etc.. different systems that will have certain restrictions on software. When choosing a box, you should pay attention to whether the system is easy to operate, whether the system runs smoothly, and whether it supports the free installation of the required software.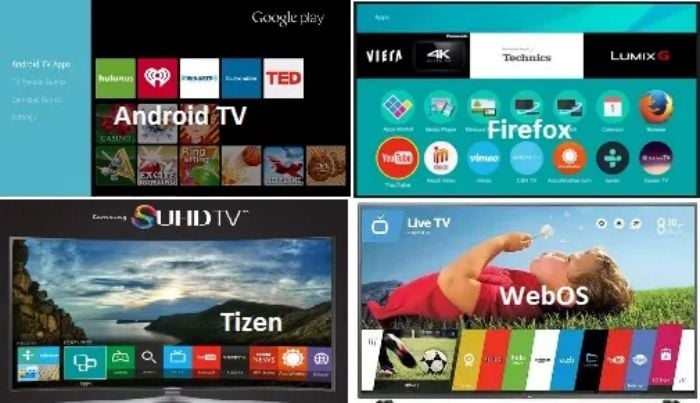 TV Box Expanded Features​
People are most interested in the HD content playback capability of the TV box, but the expansion features of the TV box are also very important. For example, whether the TV box supports hard disk playback, whether it supports LAN function, whether it can browse pictures, browse websites, etc. These are the factors we should consider when buying. A good TV box is not only able to watch HD videos on the network but should also be able to meet more aspects of network applications.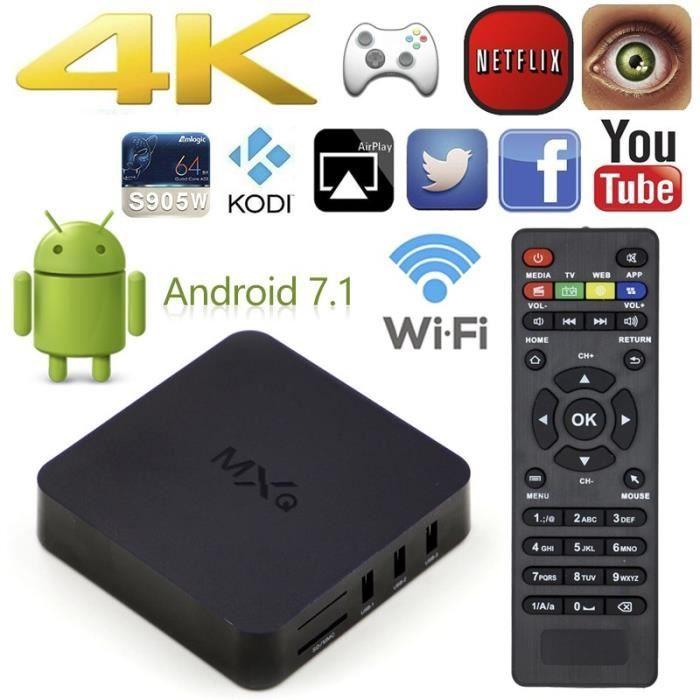 TV Box Firmware Upgrade Support​
The hardware technology of HD TV boxes is very mature, but with the advancement of software and systems, TV boxes can rely on strong compatibility and scalability for firmware upgrades. So, when you buy a TV box, please pay attention to whether it supports firmware upgrades or not. If the upgrade is supported, when you have been using the TV box for a while, you can update it to the latest firmware. In this way, the updated TV box will have better operation and system processing capability.
TV Box After Sales Service​
People may encounter problems in the process of using electronic products, and a professional is needed to check and repair it. Therefore, you'd better choose a TV box brand with a good reputation and after-sales service.
What are the main TV Boxes Streaming in 2022?​
Nowadays, there are so many TV boxes on the market that they not only have TV boxes, but also TV sticks. Here, we introduce several mainstream TV box brands and models to you.
Apple TV 4K​
Apple TV 4K is powered by Apple A10X hexa-core processor, 3GB of RAM, and 32/64GB of storage. It supports Bluetooth 5.0, HDMI 2.0a, Infrared receiver, Gigabit Ethernet, Wi-Fi (802.11b/g/n/ac), 4K, HDR, H.264/HEVC SDR video. Apple TV 4K video processing up to 2160p, HEVC Dolby Vision (Profile 5)/HDR10 (Main 10 Profile) up to 2160p, running tvOS 11 operating system.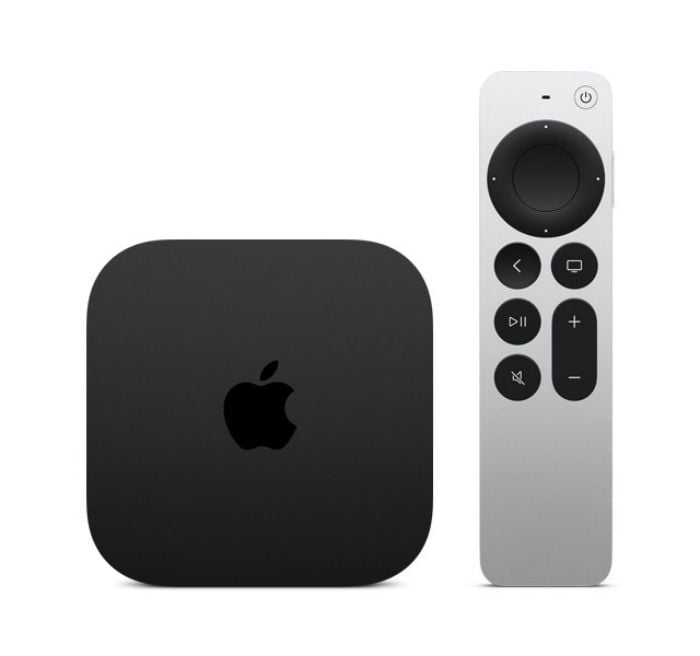 Not only can you watch YouTube, Netflix, Amazon Prime Video, Hulu and other HD streaming videos online on Apple TV, but you can also play games using the joystick, and Apple TV is supported on iPhone, iPad and Mac devices.
Apple TV isn't perfect, though. For example, it lacks YouTube 4K HDR playback, Disney and Marvel 4K HDR movies, and doesn't support Dolby Atmos surround sound technology.
Apple TV 4K comes in a new version in 2022, with an increase to 64GB, an updated processor to A15 Bionic, HDR10+ support, and a lower price, but it doesn't come with USB. You can check the comparison in
Apple TV 4K 2022 vs Apple TV 4K 2021
.
Mi Box S​
Mi Box S uses Google's own Android TV 8.1 system, you can download Google's Android TV Apps, such as Netflix, Youtube and other different apps in it, which is very convenient.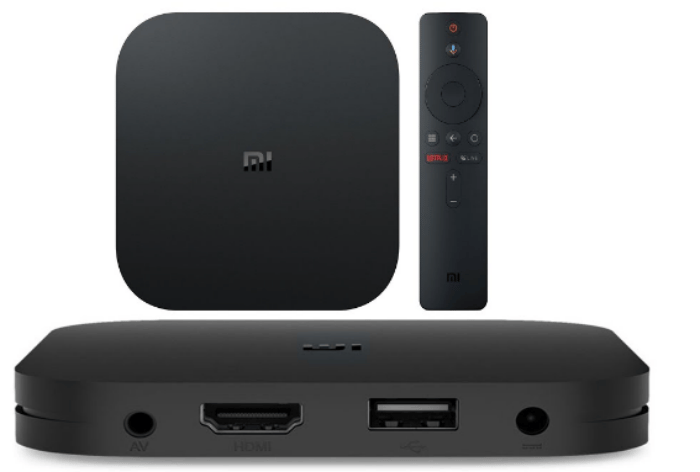 In terms of hardware specifications, it uses Cortext-A53 4 Core 64 bit processor, 3+2 Core GPU, 2GB RAM and 8 GB storage space. It has 1 set of HDMI 2.0a, USB 2.0 and audio output ports. You can check more information in
Mi Box S Review
.
Mi Box S supports 4K HDR playback, Dolby and DTS, and in addition to watching movies, it also offers Google Assistant and Chromecast functions. The remote control has a Google Assistant button for voice control. The Chromecast feature allows you to project photos and movies from your computer or phone to the Mi Box S. Compared to the Apple TV 4K, it's a great value for the money.
Google Chromecast Ultra​
The Google Chromecast Ultra has a similar design to the Chromecast 2 and Chromecast 3, with a micro-USB power input and a short HDMI cable. It runs a lite version of Chrome OS and is very easy to set up and use. All you need to do is plug Chromecast Ultra into your TV and follow the on-screen instructions to connect your Chromecast Ultra to a Wi-Fi network in your home to easily use your Android phone to cast to your TV.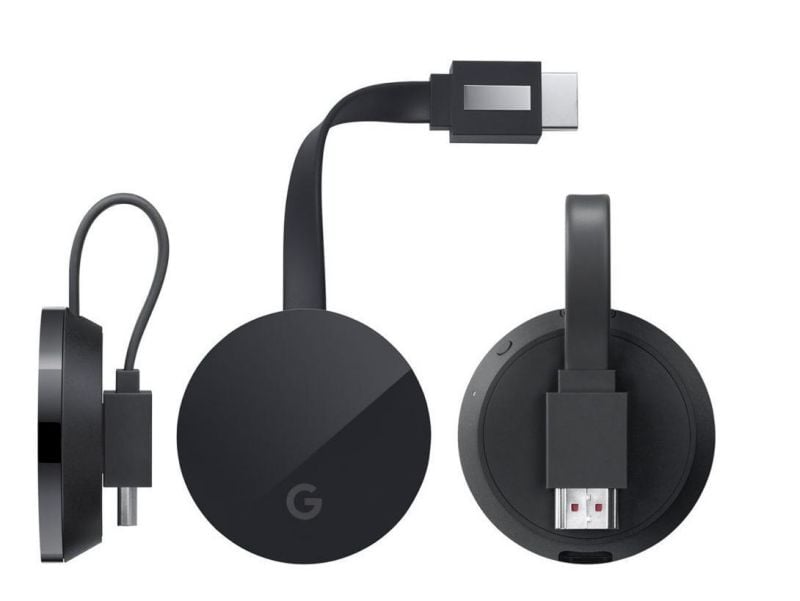 Chromecast Ultra supports 4K HDR, you can download YouTube, Netflix, Hulu Video, Spotify and other mainstream online streaming apps, and then cast the content you want to play to your TV. In addition, it is also licensed with Dolby Vision for higher quality HDR images.
Amazon Fire TV Cube​
The Fire TV Cube is a black square with the standard glossy edges of an Amazon Echo device. It has multiple buttons on the side and ports on the back, including power, HDMI, and USB.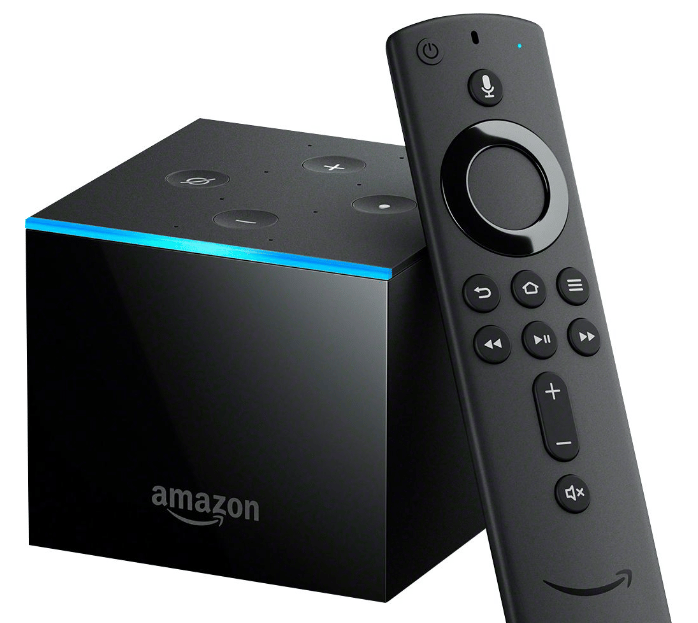 The Fire TV Cube's main hype is its smart voice, claiming to be the smartest box. Equipped with the same voice recognition as the Amazon Echo series, it has eight built-in microphones. It can recognize your voice even if you don't shout at the TV.
You can set the Fire TV Cube to turn on your TV, check the weather, check the news, you can also let your TV play un-watched programs, or use voice commands to fast forward, rewind, control the sound level, etc.
The Fire TV Cube can even help you turn on other home devices, such as speakers. The recently launched smart voice remote Alexa Voice Remote Pro is compatible for use with this TV box, and you can even find your remote with voice command. Check out more smart features in the
Alexa Voice Remote Pro guide
.
Roku Ultra 4K​
Roku Ultra is a great streaming media player that offers outstanding HD, 4K and HDR image quality and a built-in enhanced quad-core processor that allows channels to load over 33% faster.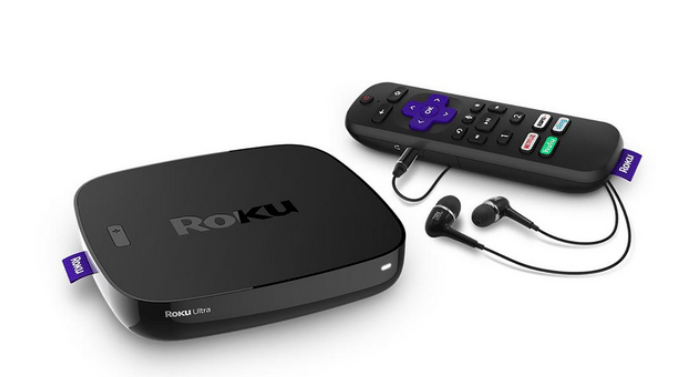 It features two new programmable shortcut buttons that allow users to switch to their favorite channels at any time. Other advanced features include private listening via remote control, remote finder function, programmable shortcut buttons and the fastest performance in its media streaming.
The Roku Ultra streams audio directly to the remote control, allowing you to listen to what's playing through the included JBL headphones or your favorite headphones. This is a very convenient feature that allows you to watch and listen to whatever you need to without disturbing anyone around you. If this interests you, this would be an ideal media streamer.
Black Friday 2022 TV Box Guide Summary​
These are the mainstream TV boxes in 2022, they are popular among the majority of users and are not expensive. You can check if they have substantial discounts on Black Friday. Because you can get them at a lower price than usual during promotional days. When buying a TV box, pay attention to the factors in the TV box buying guide we discussed in Part 1: the TV box's chip, memory, system, features, etc. And consider which are the most important factors and the 2022 TV box Black Friday deal, then you can choose the most suitable TV box.