If your device can't cast to Toshiba TV, there could be a number of reasons for this. It could be a wifi issue or it could be the TV hardware. In this article, we will share how to fix the problem of Toshiba TV failing to cast.
Can't cast to Toshiba TV Fixing Tips​
If your Toshiba TV can't cast, please generate the following checking steps.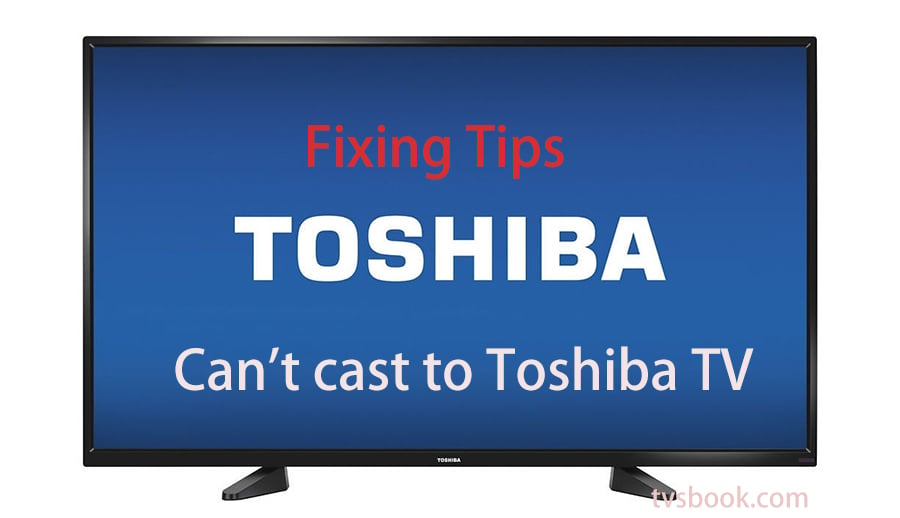 1. Make sure the application you are using has a forced conversion function. If it does not, the casting function will not work.
2. Please check to make sure your Toshiba TV is able to cast. You can check the product description of the Toshiba TV you purchased. If you are not sure, please consult with Toshiba TV after-sales service.
3. Please make sure your device (e.g. cell phone, tablet or PC) is capable of casting. If there is a problem with the device, casting will not work.
4. Make sure you are running the latest version of an app that supports Chromecast. If not, update it.
5. Check the connection between your TV and Wi-Fi connection. Make sure they are connected to the same network.
6. Try connecting to another network (WIFI or LAN) to see if this solves the problem.
7. Use the power button or unplug the power cord to reset the router.
8. Disconnect all devices for 5-10 minutes, then plug them in.
How to cast devices to Toshiba TV with Chromecast?​
Please make sure that your Toshiba TV and your device are connected to the same wifi before performing the steps below. please continue reading and follow the guide below.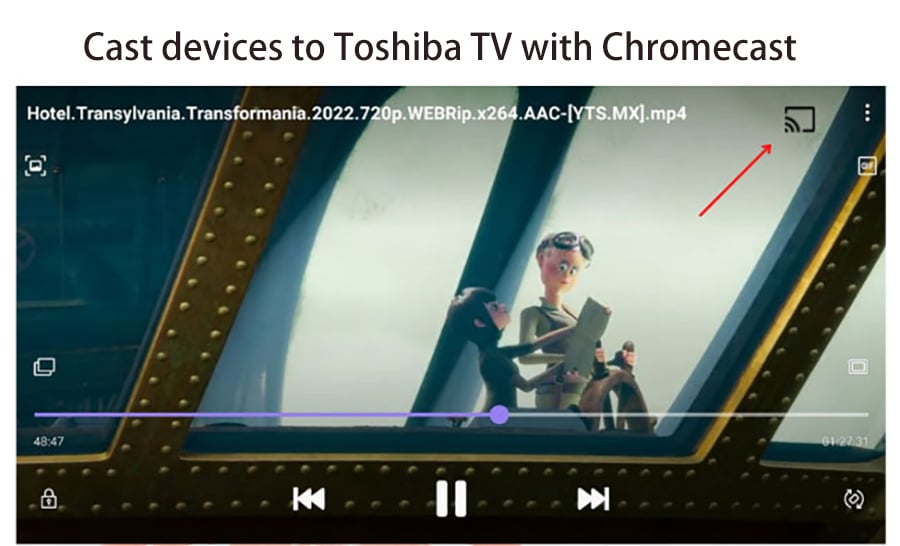 1. First, enable the Chromecast or Cast app.
2. Press the Cast button.
3. Find and click the device you want to cast to.
4. Select an app and cast it to watch YouTube or videos from your device or phone.
5. You should now be able to cast videos and movies to your TV.
Now you have cast your device to Toshiba TV. If you want to stop casting, click the casting icon again or disconnect the wifi.