In the momentum of the development of a variety of emerging display technologies, has previously been regarded as the next generation of display technology successor OLED TV has not been behind the trend, which can be seen in the recently concluded CES 2022 Consumer Electronics Show.​
1. LG​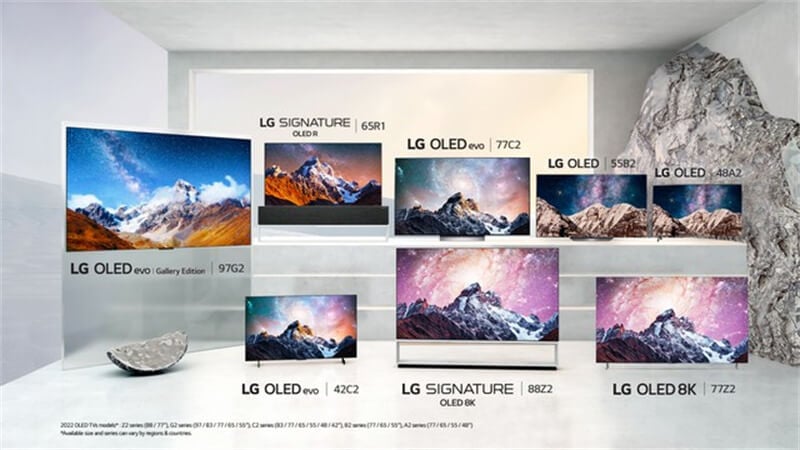 LG brought five new models including A2, B2, C2, G2 and Z2, among which the largest size of 97-inch G2 series and the smallest size of 42-inch C2 series OLED TV products have attracted much attention. This time, LG hopes to expand the appeal of OLED through different sizes.

Among them, the 97-inch G2 TV delivers a more realistic viewing experience through its large OLED screen and 4.2-channel 100W immersive audio. the C2 series is mainly available in 55-inch and above versions, while the 42-inch C2 is more suitable for small bedrooms, offices or gamers in tight spaces.


Not only the screen size, LG has once again improved the brightness indicator of the new G series in 2022. It is understood that the G2 series also uses OLED Evo panels with brightness enhancers. The new OLED panels are able to increase brightness by 20% and can achieve peak brightness of up to 1000 nits. In addition, the new TVs also have new features such as user configurations for a better experience.​
2. Sony​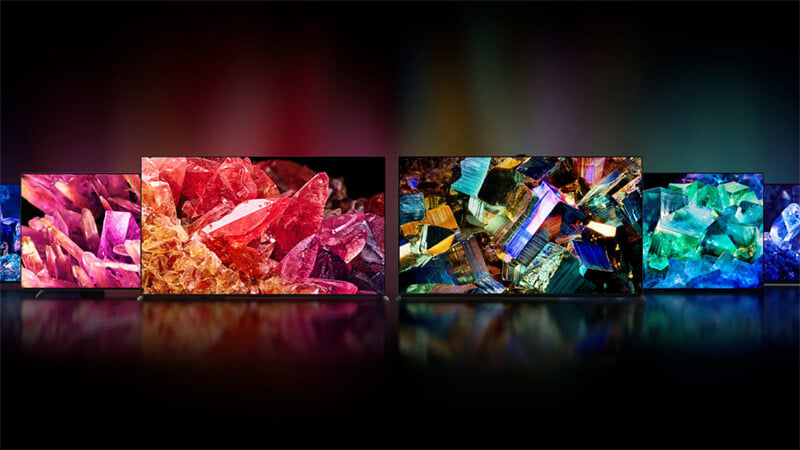 ​
In addition to the 8K Mini LED TV Z9K, 4K Mini LED TV X95K, LCD TV X90K new products, Sony brought the A95K and A80K two OLED TV.

Compared to the Z9K, X95K two flagship new products, the focus seems to be more on the A95K and A80K two OLED TVs. This year's Sony Picture Essence Series TV A95K is the first to use QD-OLED panel, as the latest technology in the field of OLED display, it combines quantum dot technology and OLED material self-emitting characteristics so that the brightness of the screen again. The adoption of the new QD-OLED panel achieves unprecedented vivid colors and a higher contrast ratio of Sony TV.​
3. Skyworth​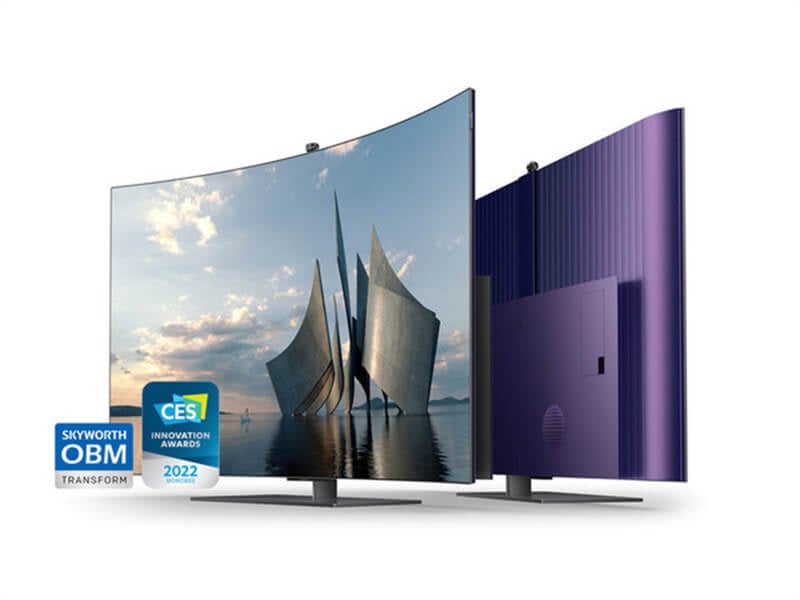 With its W82, the world's first mass-produced OLED anamorphic TV, Skyworth, along with LG's 97-inch G2 series and Sony's new QD-OLED TV XR-65A95K, received the official CES Innovation Award in the "Video Display" category. Skyworth W82's amazing adjustable curvature made it a unique presence at CES 2022. Samsung QD-OLED TV screen technology was presented as the winner of the CES 2022 Best Innovation Award in the "Video Display" category.​