How does Dangbei D5X Pro review?​
Dangbei launched a new portable laser projector at the 2023 spring new product launch conference: Dangbei D5X Pro. What are the characteristics and breakthroughs of this portable projector that combines small size and laser? In this article, let's see how the Dangbei D5X Pro laser projector review goes.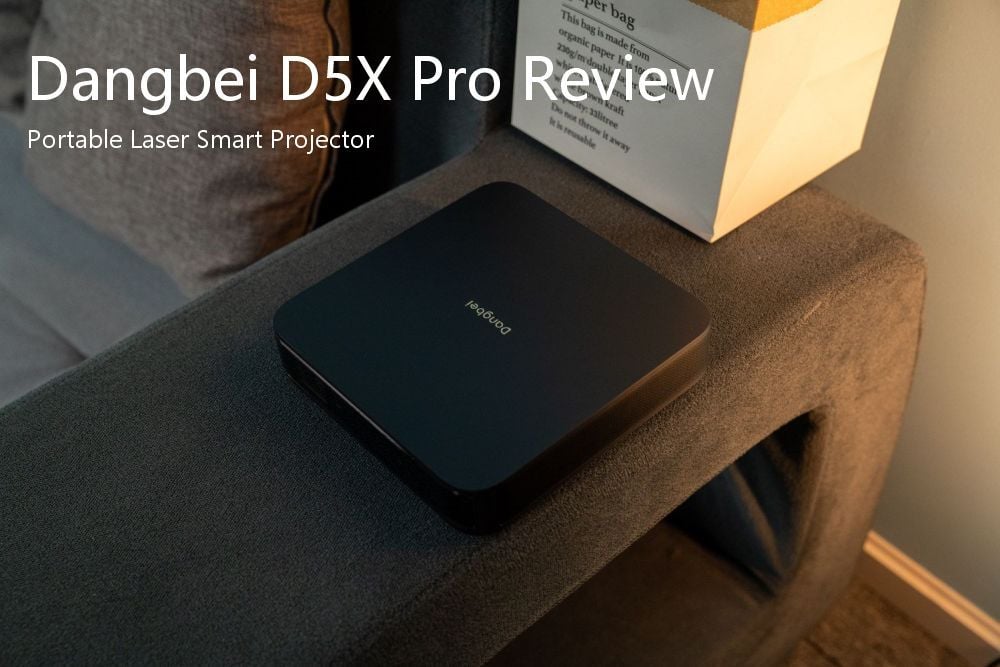 What are Highlights of Dangbei D5X Pro?​
1. Applying ALPD laser light source: the brightness is significantly improved compared with the previous generation;
2. AI Color Engine Pro: fine picture quality, clearly visible details, restore the true color of the movie;
3. A new generation of omniscient AI vision algorithm: Perceive complex environments through dToF lidar, and non-sense keystone correction is fast and accurate;
4. Increase the camping mode and upgrade the gameplay;
5. Support WiFi 6, lower network delay, higher network peak rate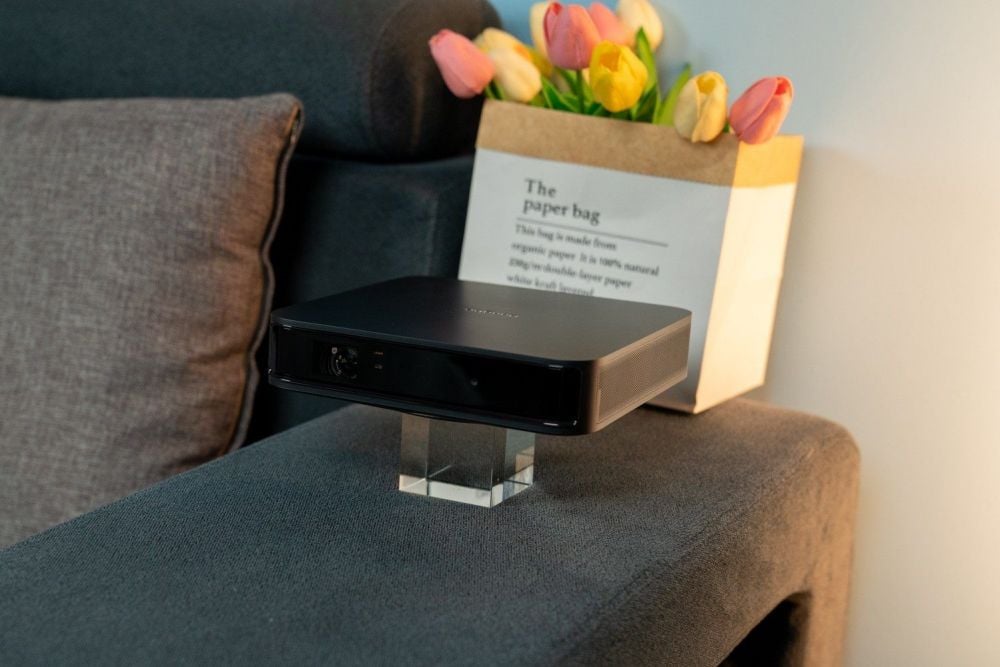 Dangbei D5X Pro Unboxing​
The packaging of Dangbei D5X Pro has a good sense of design. When you open the seal, you can see "ENJOY YOUR MOVIE TIME", and you can see Dangbei D5X Pro projector, power adapter, remote control, battery, manual and other accessories.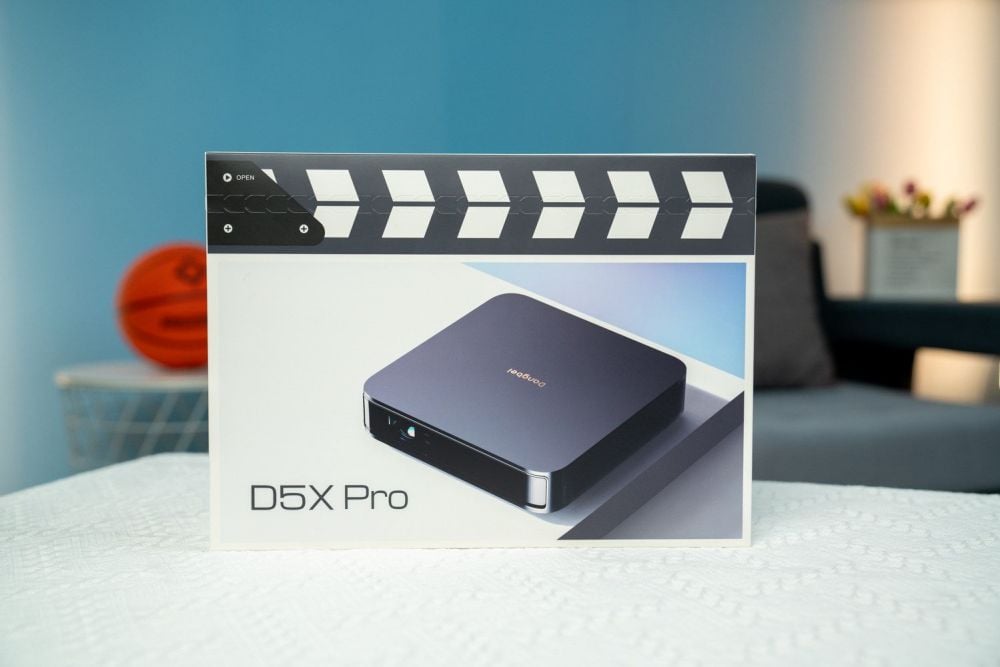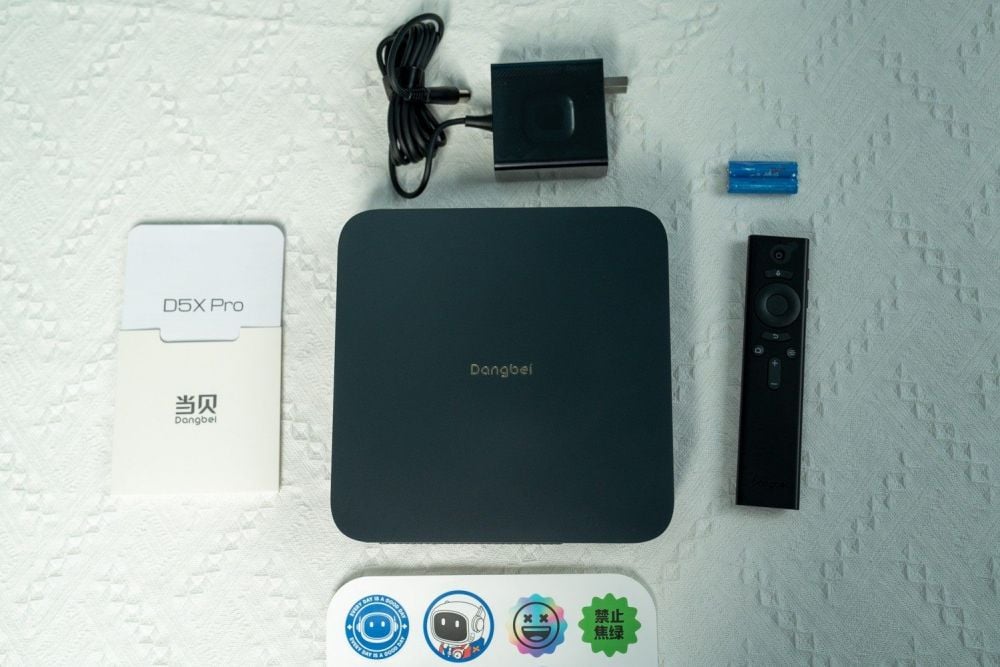 Dangbei D5X Pro Projector Design​
Dangbei D5X Pro follows the design concept of the previous generation product D5X in appearance design, and the overall is thin and light. The size is basically the same as the previous generation, but the color scheme adopts a more stable gray as the main color.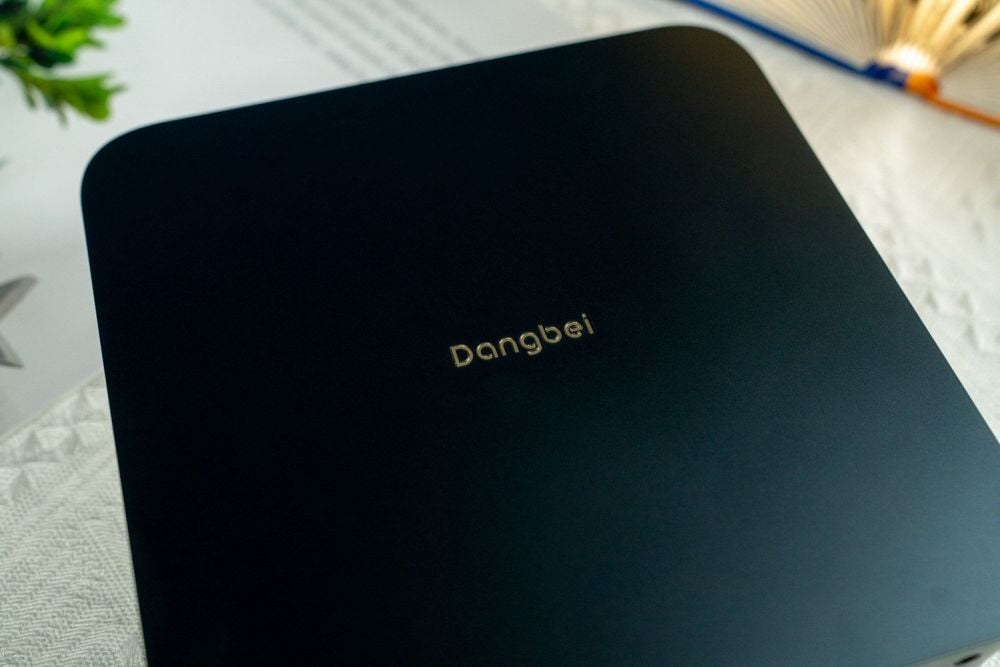 Dangbei D5X Pro is made of delicate and skin-friendly material, with a bronzing logo in the middle.The front is designed with a suspended panel, and the closed design is used to protect the lens to a greater extent. Using TOF+CMOS dual combination, it achieves faster and more accurate focusing and keystone correction.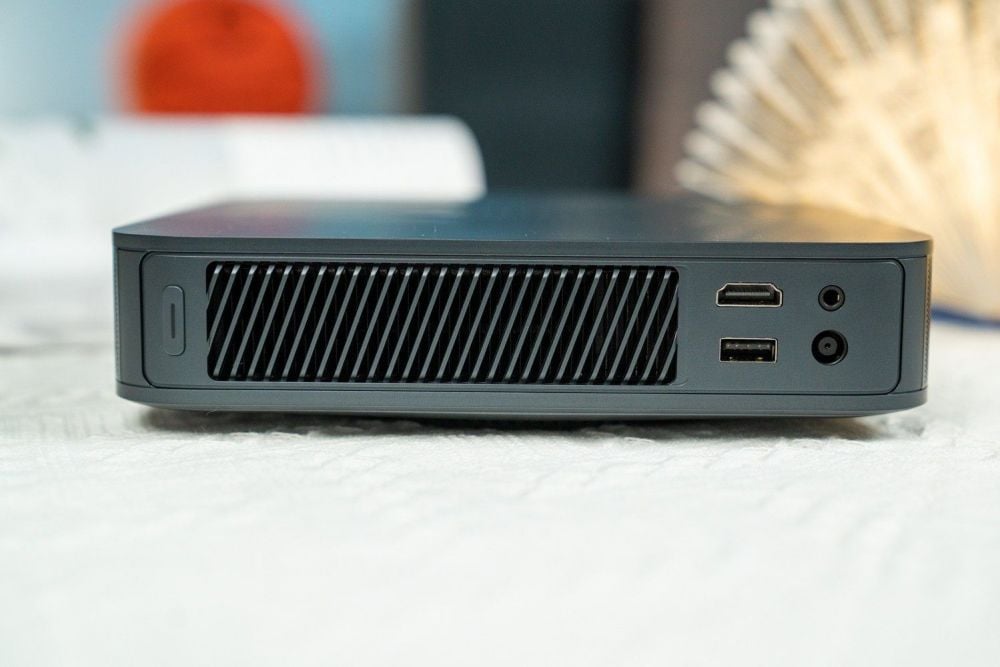 On the back, the power button, commonly used interfaces and heat dissipation area are combined. The interfaces include USB interface, HDMI interface, audio interface and power interface. On the left is the physical power button, and the light of the power button will always be on when the power is turned on. After power on, the light turns off automatically.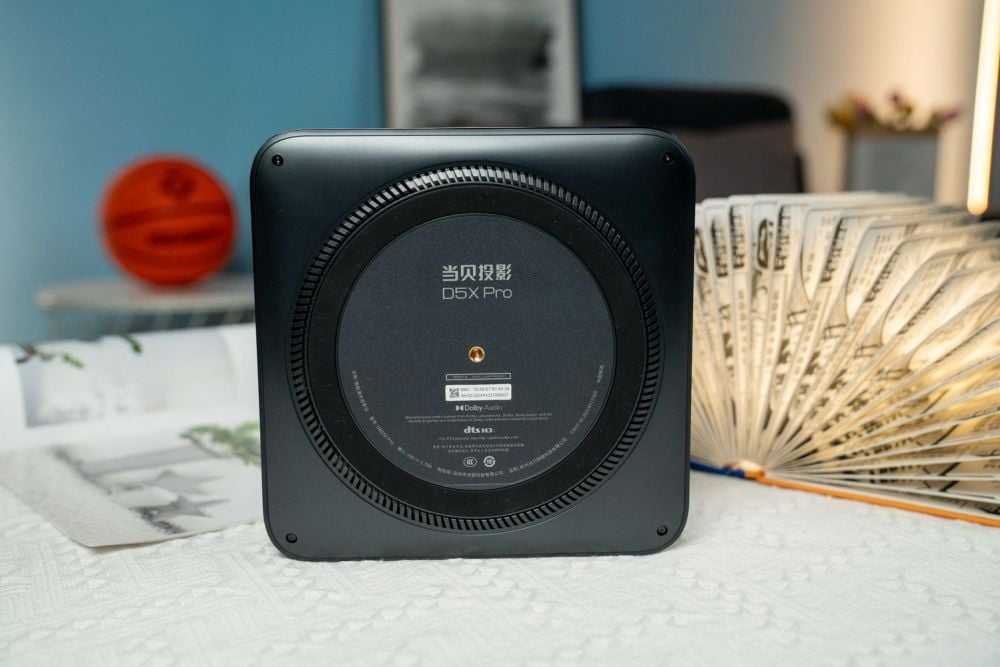 The logos of Dolby Audio and dts HD on the side prove that Dangbei D5X Pro supports two kinds of audio decoding. The bottom is closed, and the round non-slip rubber pad can make the projector more stable when placed on the table without slipping.
Hardware Performance​
Dangbei D5X Pro laser projector uses the same MT9669 processor as mid-to-high-end TV, which is relatively rare in products of the same level. In addition, D5X Pro has 4+32GB storage space, which ensures smooth operation. And it uses ALPD laser light source, which has more advantages in brightness. At the same time, Dangbei D5X Pro also adopts a new generation of omniscient AI vision algorithm and intelligent system, using the combination of dToF+CMOS "combination boxing", which is better in focusing and trapezoidal correction.
Tof is lidar technology, which is divided into dToF and iToF. iToF measures the time-of-flight of light indirectly by measuring the phase shift, instead of directly measuring the time-of-flight of light; and dToF, the full name is direct Time-of-Flight, which is a direct measurement of time-of-flight.
Compared with iToF, the transmitting end of dToF usually uses nanosecond or even picosecond short pulse laser. dToF has a wider range of applications, such as sweeping robots, drone landings, or collision tests that require precise distance measurement. Therefore, dToF is used in projectors, which have faster response speed in terms of focusing and correction, and high measurement accuracy.
Light Source and Brightness​
Dangbei D5X Pro uses ALPD laser light source with 1250 CVIA lumens. Compared with the previous generation D5X products, the brightness has been significantly improved, and this is also attributed to the characteristics of the ALPD laser light source.
What is CVIA lumen? CVIA lumen vs ANSI lumen Comparison
Among projector light sources, laser has the advantages of high brightness and good definition. The ALPD laser not only ensures high enough brightness and a more transparent picture, but also avoids the speckle problem caused by the three-color laser, which can make the projection picture more pure, transparent and better in appearance.
Network Performance​
When Dangbei D5X Pro supports WiFi 6, it also means that when multiple devices are connected to the same WiFi, the stability and speed of the signal can be maintained without being affected, and the network channel will not be crowded by other devices. Therefore, when using Dangbei D5X Pro, even if there are many people in the family, you can still watch movies smoothly.
Of course, if you want to fully achieve a good network effect, you also need to upgrade the routing device to a device that supports WiFi 6.
Dangbei D5X Pro Real Display Effect​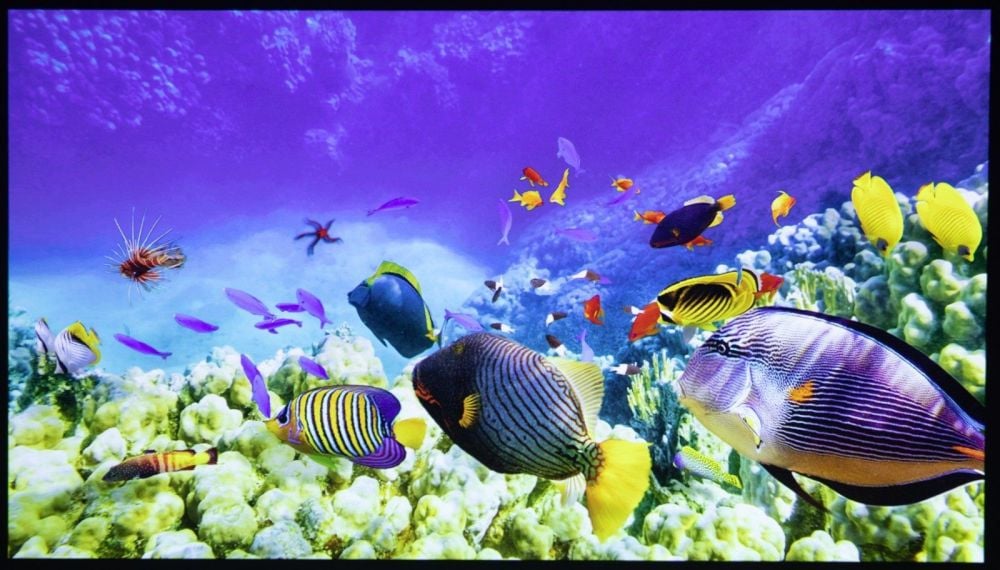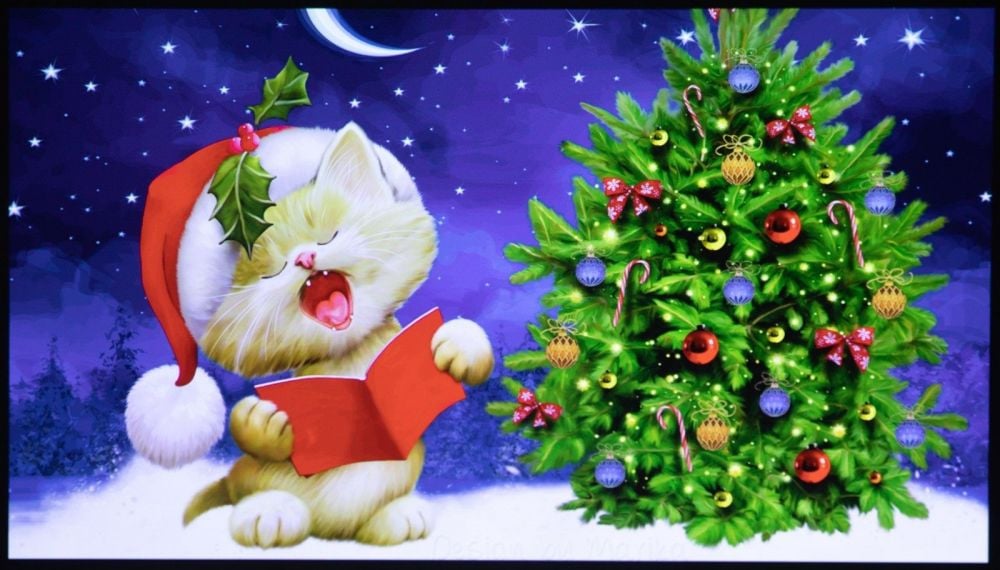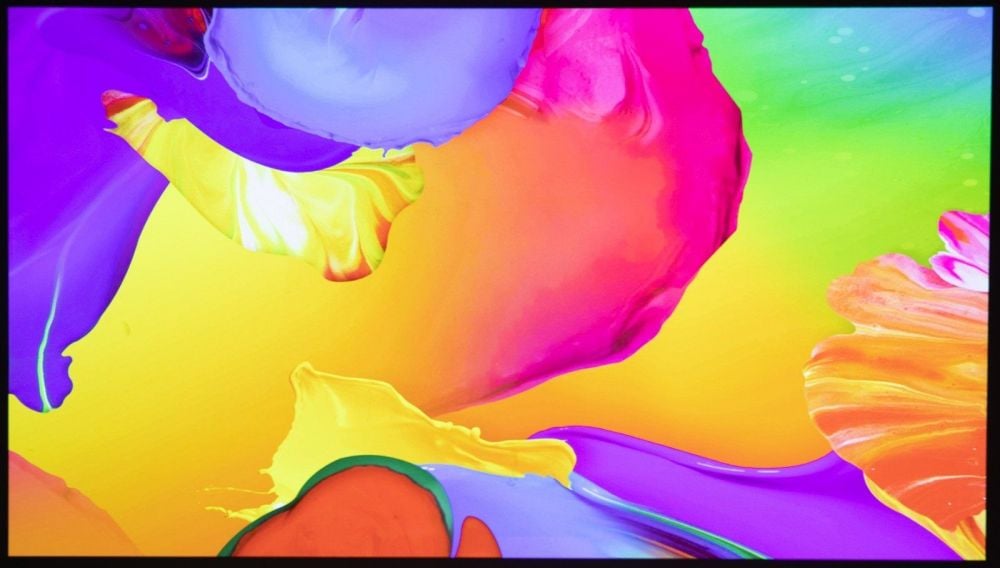 System Test​
Dangbei D5X Pro did not adopt the traditional matrix UI design, but designed the main page as a left and right column style. Not only does it look simple and comfortable, but it is also more intuitive when searching for resources. At the same time, Dangbei OS also supports free sorting and deletion of columns, giving full play to the "light, fast, and free" characteristics of Dangbei OS.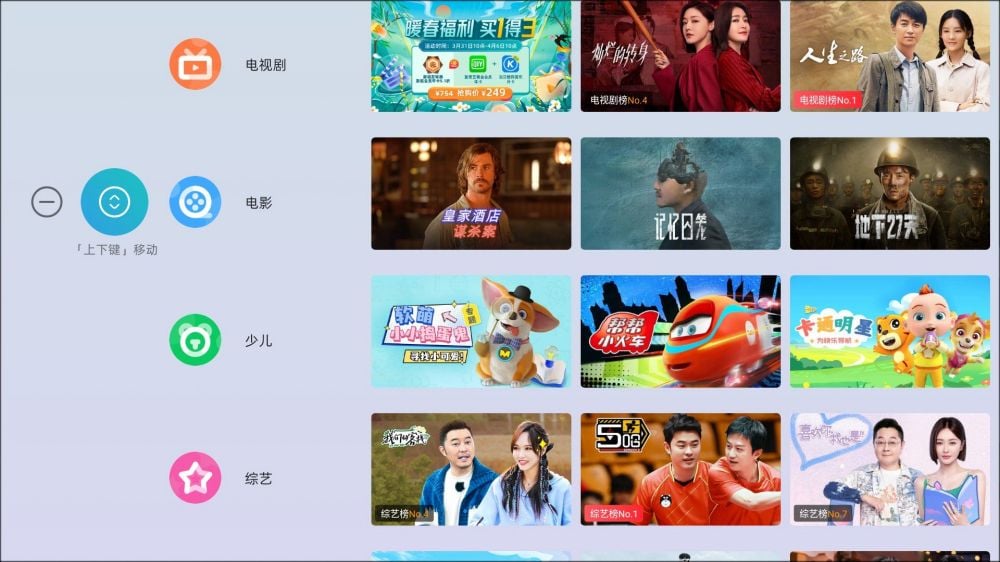 In terms of system use, Dangbei D5X Pro resources cover mainstream video APPs and support a variety of TV software downloads. Its application installation speed and opening speed are faster, and it has the function of searching movies on the whole network.
Fun Functionality​
In addition to the functions of film and television dramas and games that conventional projection should have, Dangbei D5X Pro also has a lot of playability.
Compared with the previous generation of D5X, in addition to the standard mode, children's mode, and elders' mode, Dangbei D5X Pro laser projector has added a camping mode, which has richer interactive playability.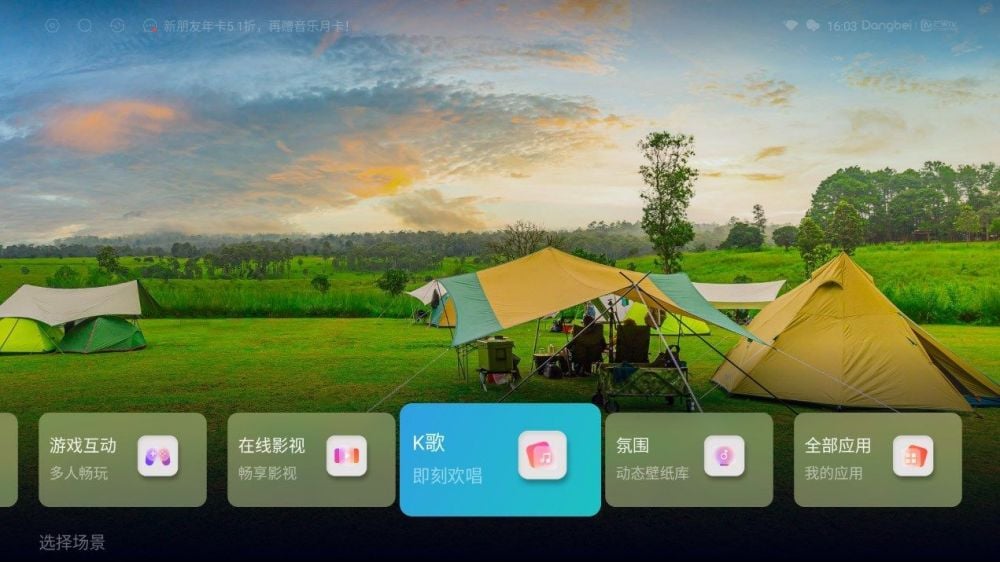 Dangbei D5X Pro also has a magic screen function. It allows you to display and control the projection screen synchronously on your mobile phone, and control the projection in real time.
In addition, the message board function of Dangbei D5X Pro can send text messages and picture messages to people who are watching the projection through their mobile phones.
In terms of human-computer interaction, Dangbei D5X Pro supports far and near-field voice, and can accurately match users according to the voice characteristics of people such as gender and age group. People of different genders and ages use voice search, and the search results will make accurate recommendations.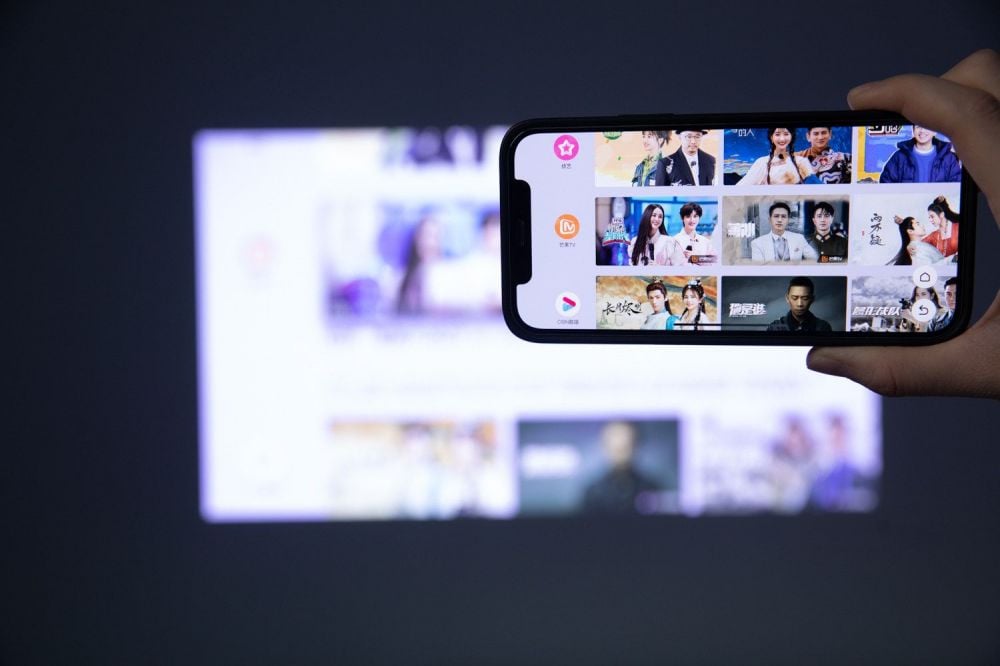 Dangbei D5X Pro Review: Best Portable Smart Projector​
As a portable projector with a lightweight body, Dangbei D5X Pro also adds the identity of a laser projector. It is not only suitable for indoor viewing but also can be carried when traveling and camping. This small but smart laser projector brings infinite imagination to life with outstanding display effects and smart features.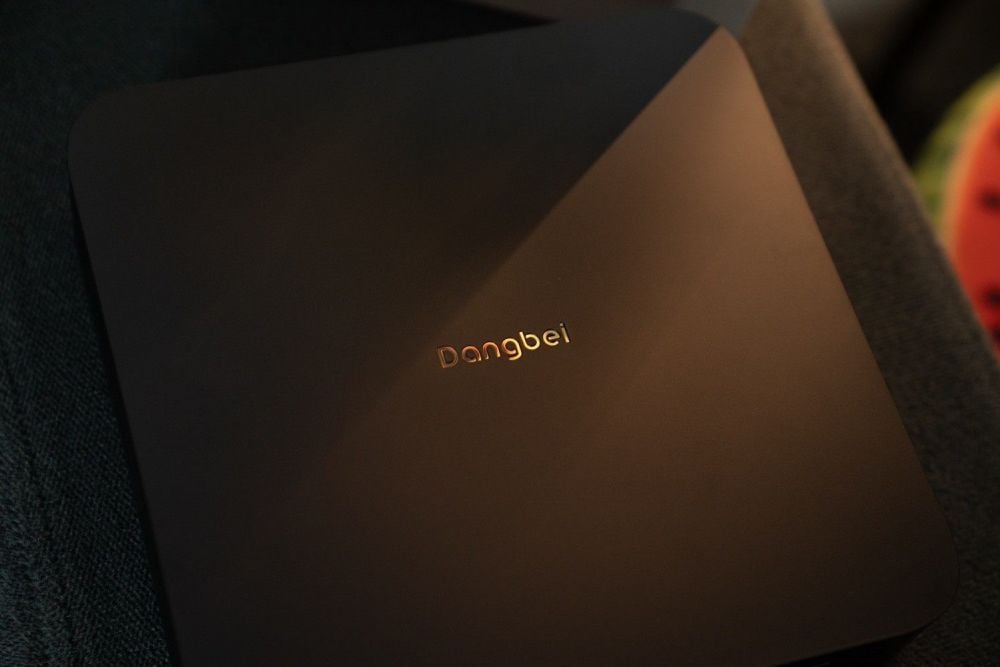 Last edited: