Dangbei has released a new generation of flagship laser projectors on Amazon,
Dangbei Mars Pro,
which is equipped with high-end cinema-grade ALPD laser technology, with
3200ANSI
lumens ultra-high brightness. So is it worth buying? Let's have a look.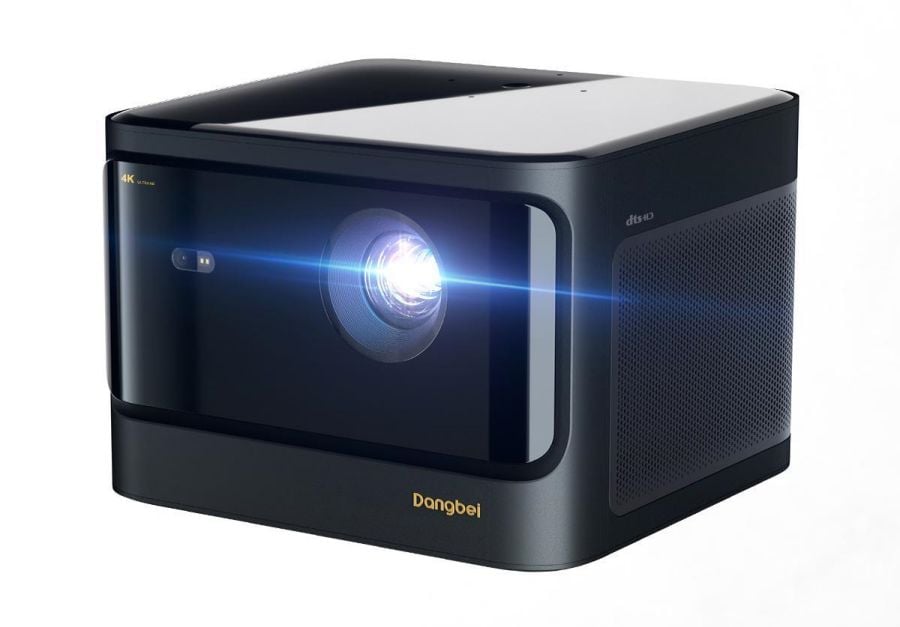 It is said that Dangbei Mars Pro is an upgraded global version of the Dangbei X3, which was released last year and well accepted in China. Compared with Dangbei X3, Dangbei Mars Pro not only has all the excellent functions of X3, but also upgraded to
4K
resolution, and the running space and storage capacity have also increased to
4G+128G
. There is no doubt that Dangbei Mars Pro has more perfect performance than the X3 version.
Stunning Image with ALPD Laser Display
Dangbei Mars Pro adopts ALPD laser fluorescence display technology. Compared with traditional projection, the color of Dangbei Mars Pro is more vivid. And its brightness is as high as 3200ANSI lumens, which can provide a clear picture during the day.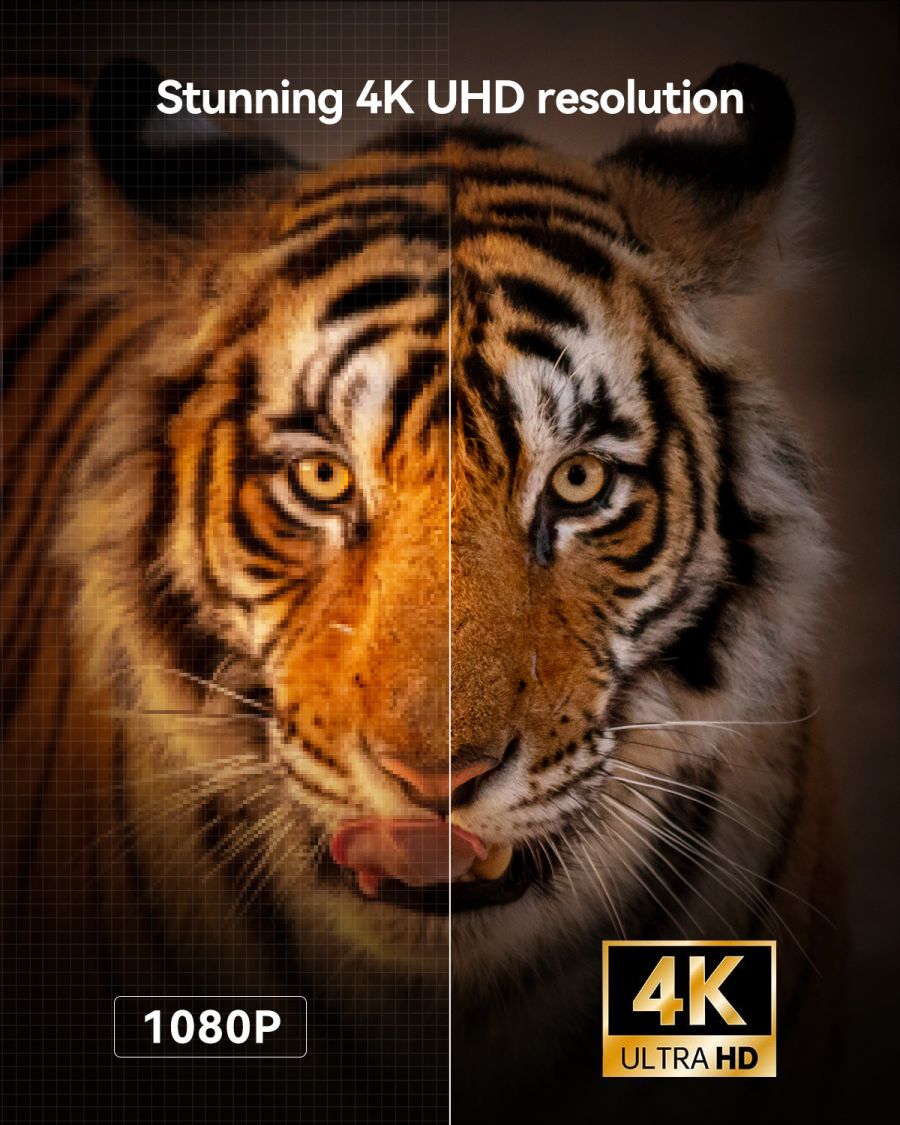 Excellent Chip Processing Capacity
The core chip of Dangbei Mars Pro comes from MediaTek's master chip
MT9669
, using a quad-core 64-bit CPU and Mali-G52 GPU. This chip supports AI image quality enhancement technology, which can intelligently identify video details, automatically optimize picture saturation, brightness, and sharpness, and can reduce noise and perform dynamic compensation.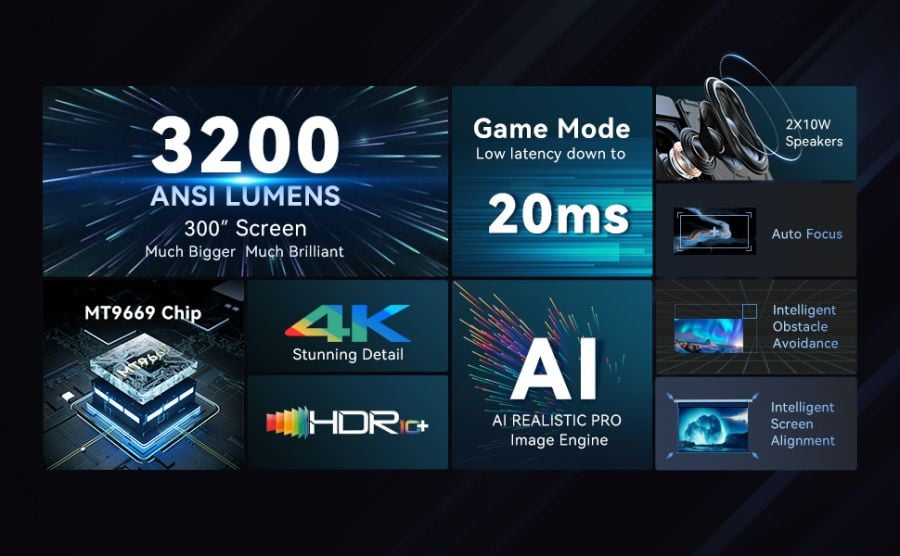 Smarter Laser Sensors
The Dangbei Mars Pro is also equipped with a ToF laser sensor, which can silently focus the screen. It supports automatic keystone correction and can capture the status of the projected image in real-time. Moreover, its laser probe and ultra-clear camera make picture correction faster and more accurate.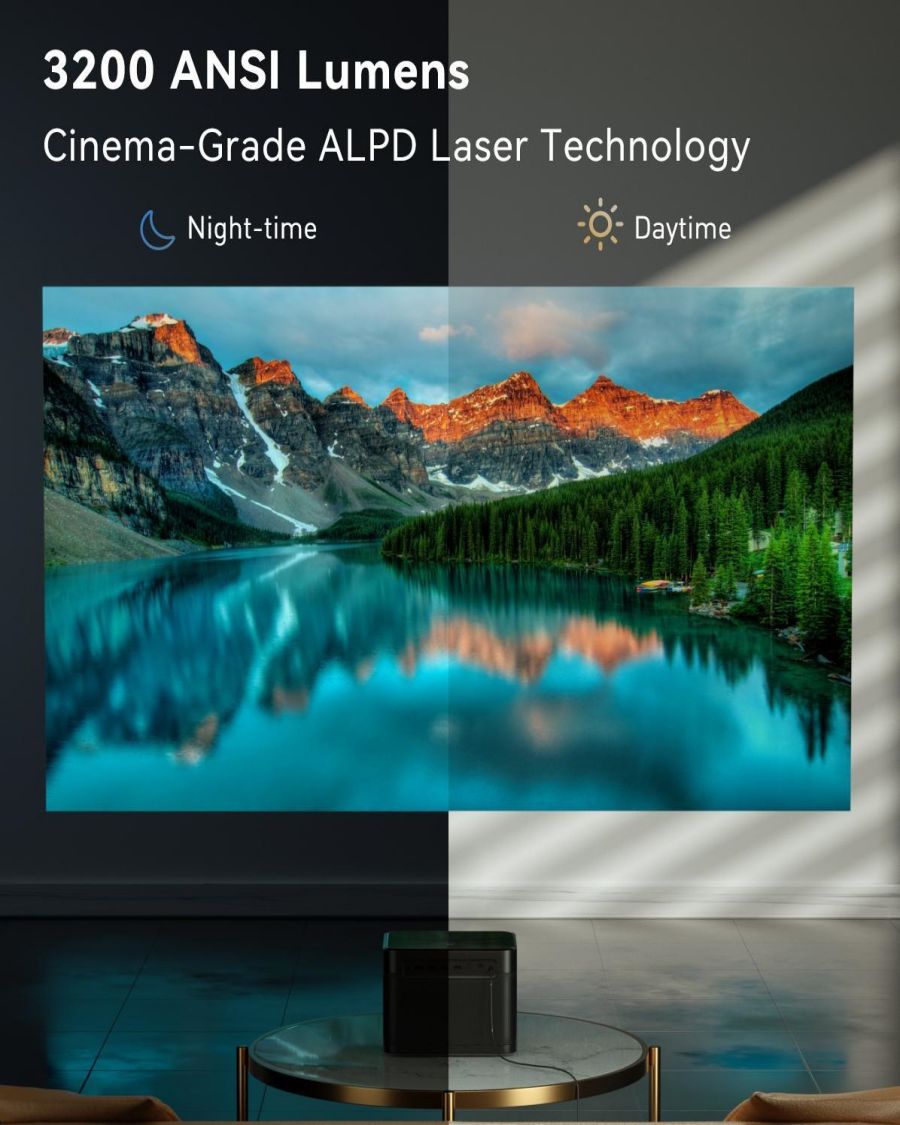 MEMC Motion Compensation
Not only that, in order to solve the smear phenomenon on the large screen, Dangbei Mars Pro's global MEMC motion compensation software algorithm is further innovative and iterative. Its motion compensation processing effect is more refined, and the millisecond-level frame insertion technology can effectively eliminate the smear phenomenon of moving pictures. The refresh rate is as high as 120Hz.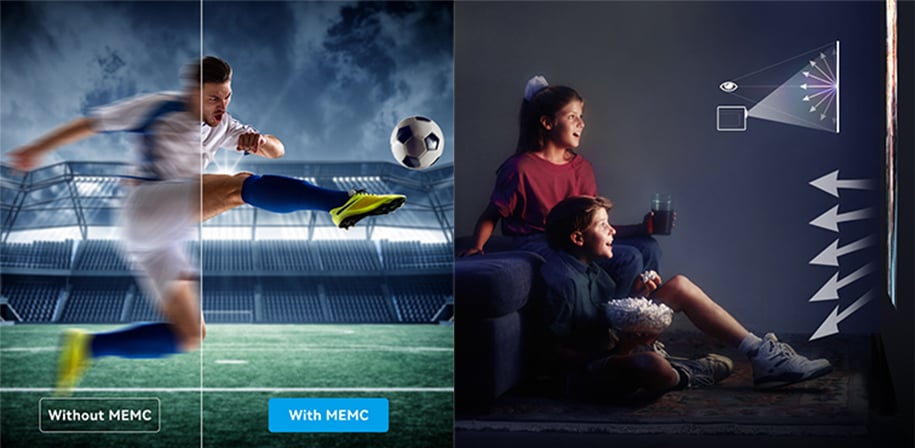 ​
User-Friendly Design
In addition, Dangbei Mars Pro has many user-friendly designs. For example, it supports intelligent scanning and automatic obstacle avoidance. When the laser scans the wall, it can accurately identify obstacles such as switches and paintings on the wall. It can automatically adjust to the appropriate size, so that the picture is always intact.
Smart Screen-off Function
Dangbei Mars Pro has a smart screen-off function. It probes all the time while it is running. When the child is close to the light source device, the screen will be turned off instantly, which can prevent the strong light from directly hitting the eyes.
Accurate Far-field Voice Control
In terms of voice control, Dangbei Mars Pro supports far-field voice. It is equipped with 4 silicon microphone pickup matrix, upgraded echo cancellation technology, iterative noise reduction algorithm, and more accurate recognition when using far-field voice.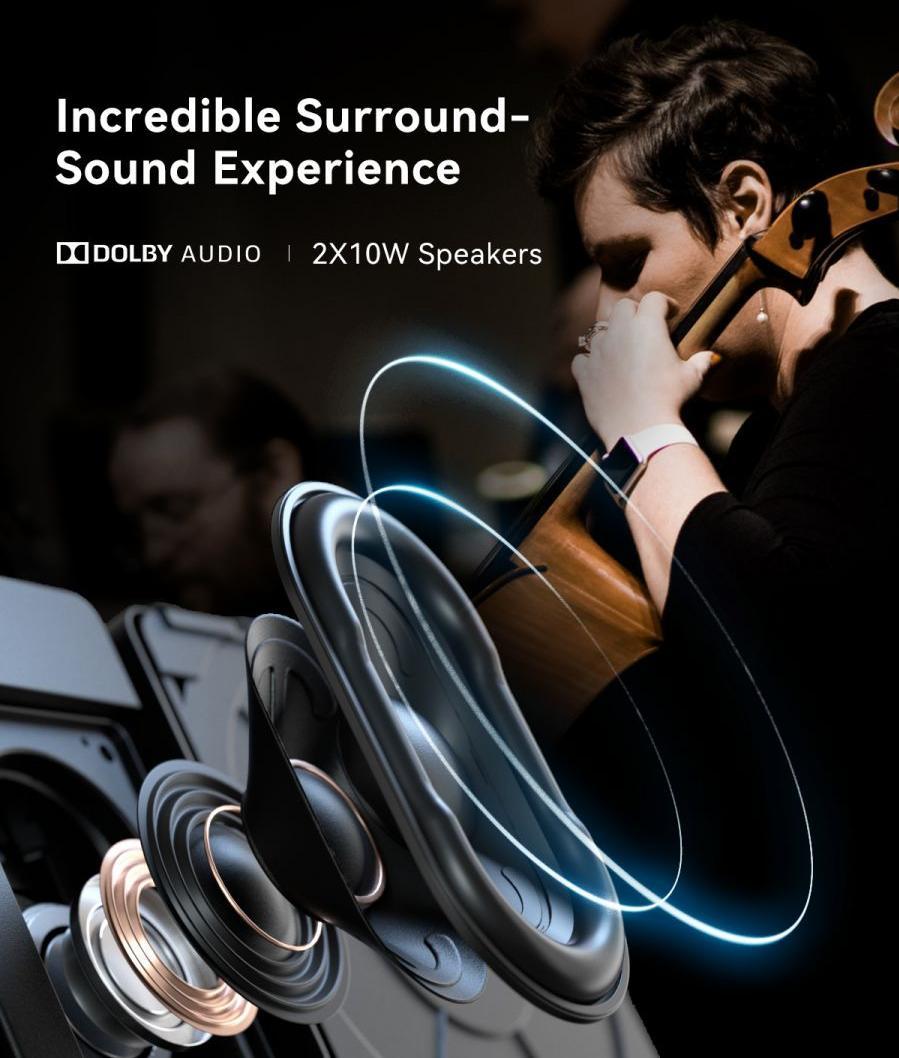 Work with Various Entertainment Devices
It is worth mentioning that Dangbei Mars Pro also supports connection to computers, game consoles (Switch, PS4, Xbox, etc.), audio and video devices, etc. It can be turned into a game mode, and the game lag will be as low as 20ms. In addition to the smart speaker function, you can also connect to the mobile phone Bluetooth to play music when the screen is off.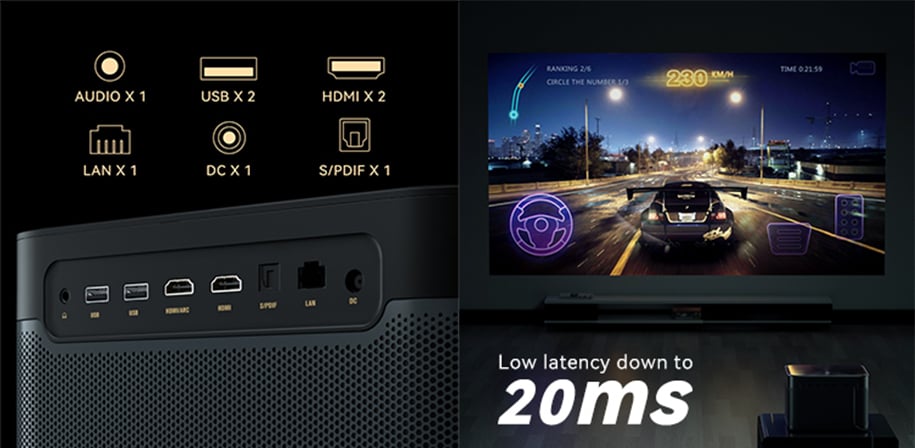 ​
All in all, as a laser projector with 4K resolution, 3200 ANSI lumens and 4G+128G large capacity, Dangbei Mars Pro has a exceeded many projectors at the same cost. If you are looking for a cost effective 4K laser projector, Dangbei Mars Pro is definitely a good choice.