Projectors have become an integral part of our entertainment experience, providing immersive visuals and larger-than-life cinematic experiences. In this comparison review, we will explore the features and capabilities of two popular projectors: the Dangbei Neo and the XGIMI Mogo 2 Pro. Both are portable projectors, with the Dangbei Neo being new this year and bringing an impressive performance.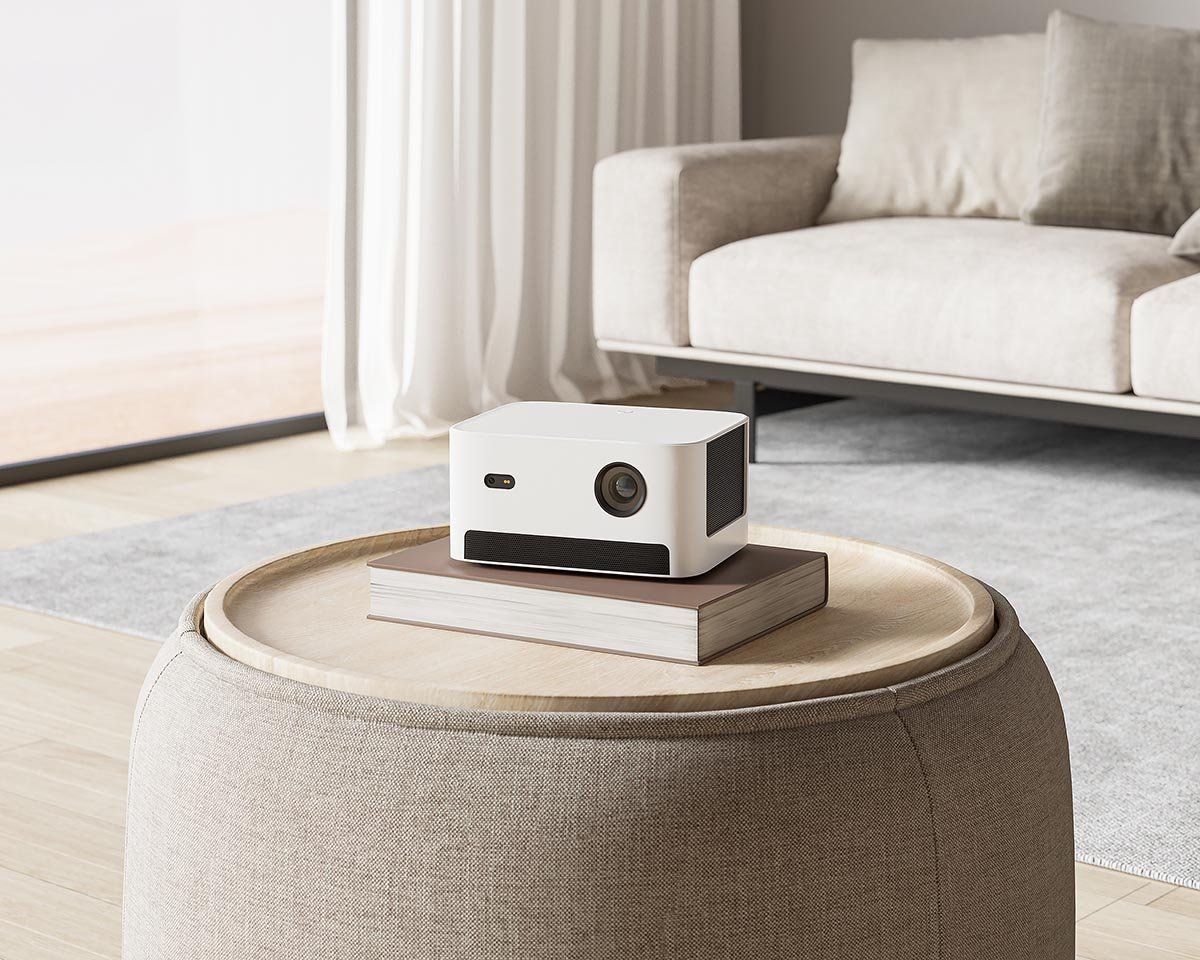 Design and Portability​
For many people, the importance of the projector's exterior design should not be underestimated. The Dangbei Neo projector showcases a sleek and modern design, blending seamlessly with any home decor. It is compact and portable, making it easy to move around and set up in different locations. And it offers two colors for users to choose from: white and dark gray. On the other hand, the XGIMI Mogo 2 Pro features a compact and stylish design that complements contemporary living spaces. Its portability allows for effortless placement and mobility.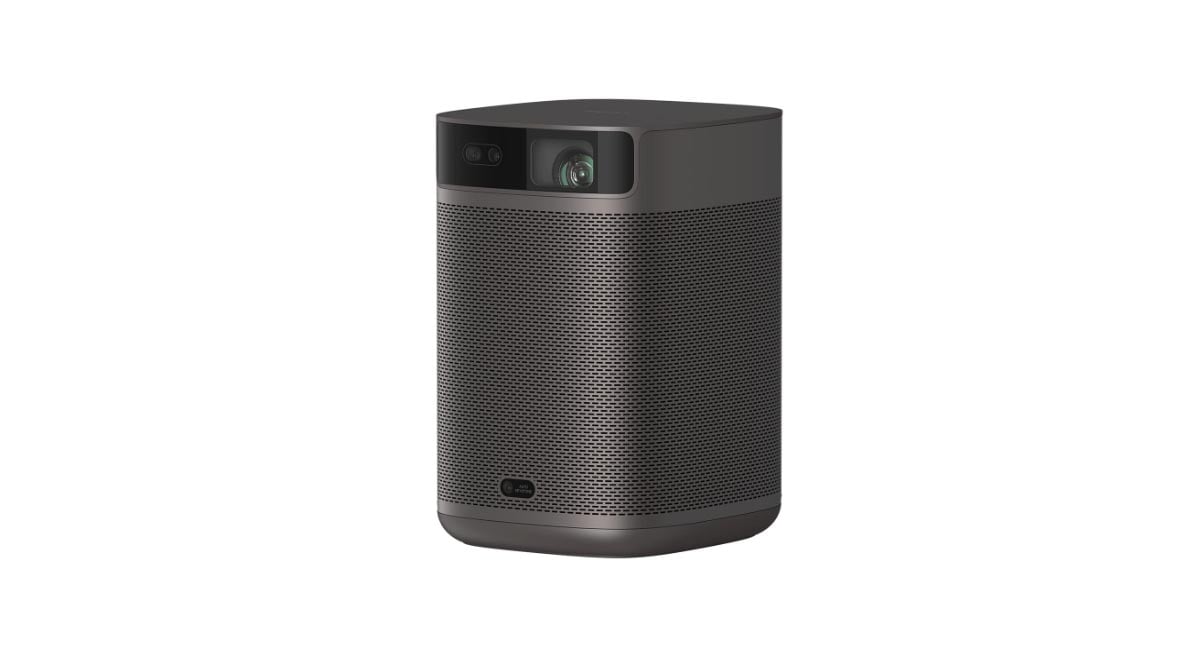 Image Quality​
The Dangbei Neo and XGIMI Mogo 2 Pro both boast a native resolution of 1920x1080 pixels, providing crisp and detailed visuals. And they support HDR10 and HLG formats, enhancing color accuracy and dynamic range.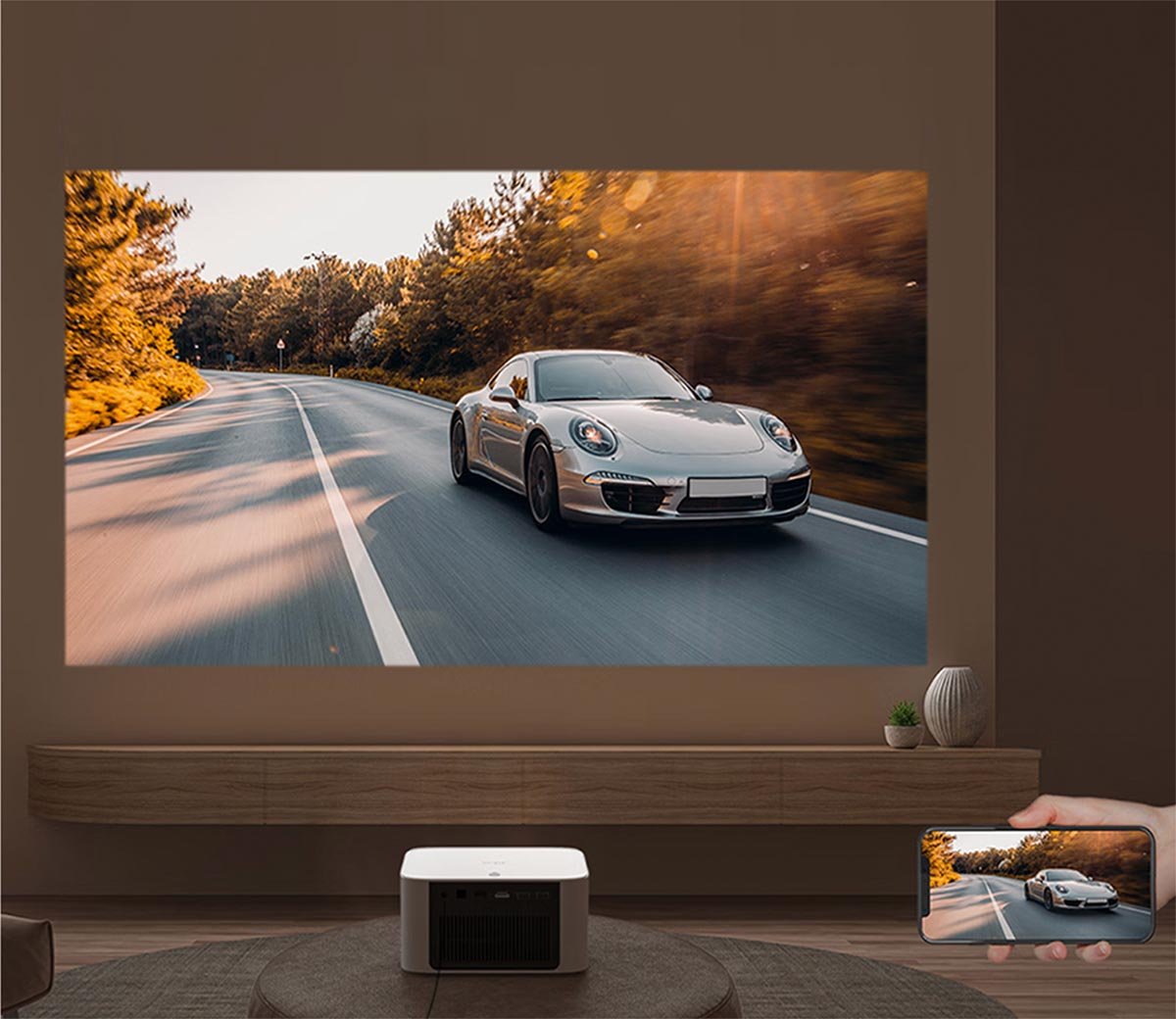 With a 0.33" DMD chip, the Dangbei Neo offers up to
540 ISO lumens
, which is brighter and more vivid than the 400 ISO lumens offered by the XGIMI Mogo 2 Pro projector. In addition, the Dangbei Neo projector also offers good contrast, which allows for better differentiation between dark and light areas on the screen. As a result, you can get a pleasant image when watching a movie in a dimly lit environment.
In addition, the Dangbei Neo has a 30,000-hour lifespan, compared to 25,000 Hours for the XGIMI Mogo 2 Pro, while the Dangbei Neo is quieter, providing a quieter viewing experience.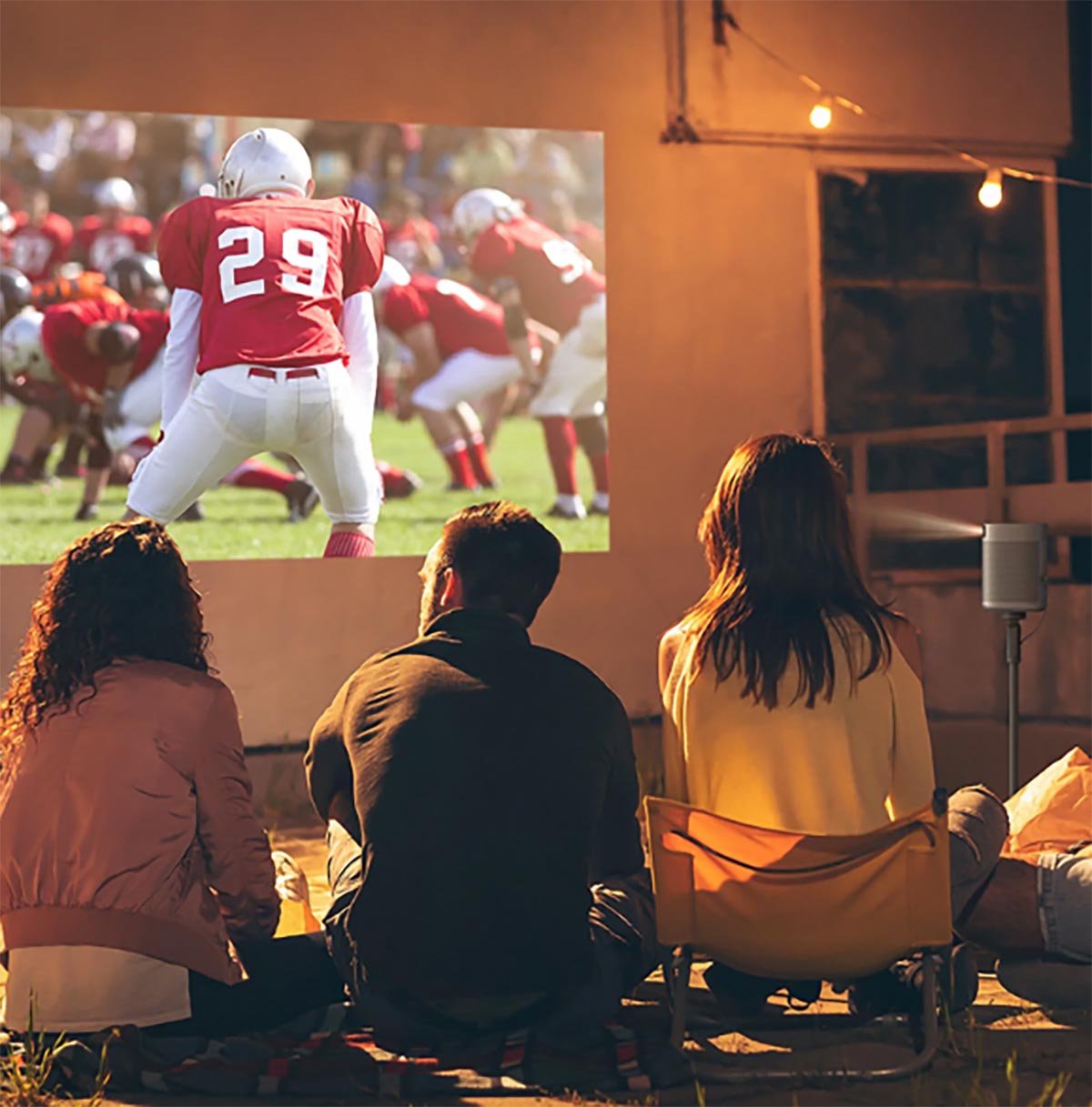 Sound Quality​
The Dangbei Neo and XGIMI Mogo 2 Pro are both equipped with two built-in speakers, delivering immersive sound with stereo effects. They also support Bluetooth connectivity, allowing you to connect external speakers or headphones for an enhanced audio experience.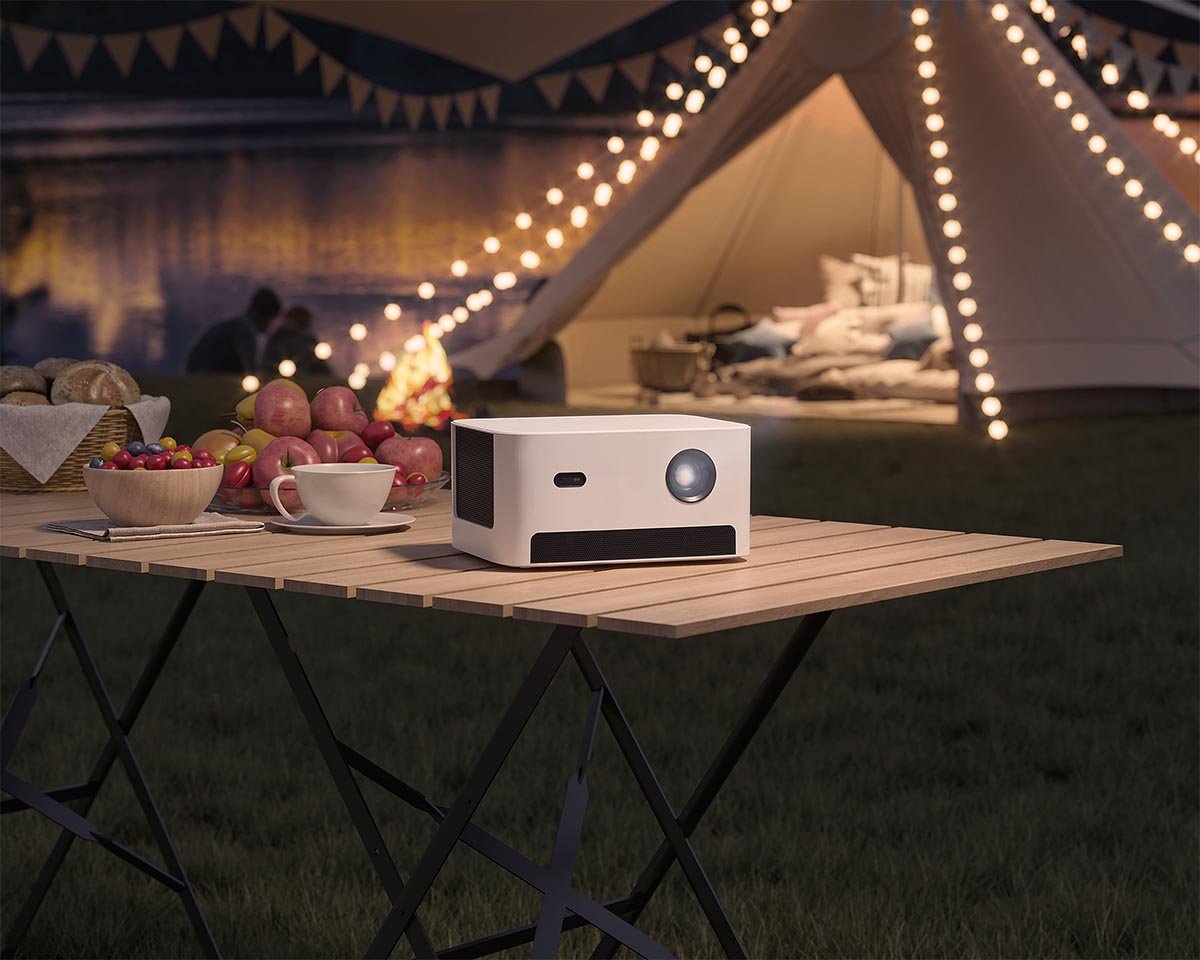 Connectivity​
Both projectors offer versatile connectivity options. The Dangbei Neo provides multiple ports, including HDMI, USB, and Ethernet, allowing you to connect various devices such as gaming consoles, media players, and streaming devices. It also supports Wi-Fi and Bluetooth connectivity for seamless wireless streaming. The XGIMI Mogo 2 Pro comes with HDMI, USB, and a built-in Chromecast, making it easy to connect and stream content from compatible devices. Its built-in Wi-Fi ensures convenient wireless connectivity. Both projectors feature mirroring for quick content transfer.
Operating System and Contents​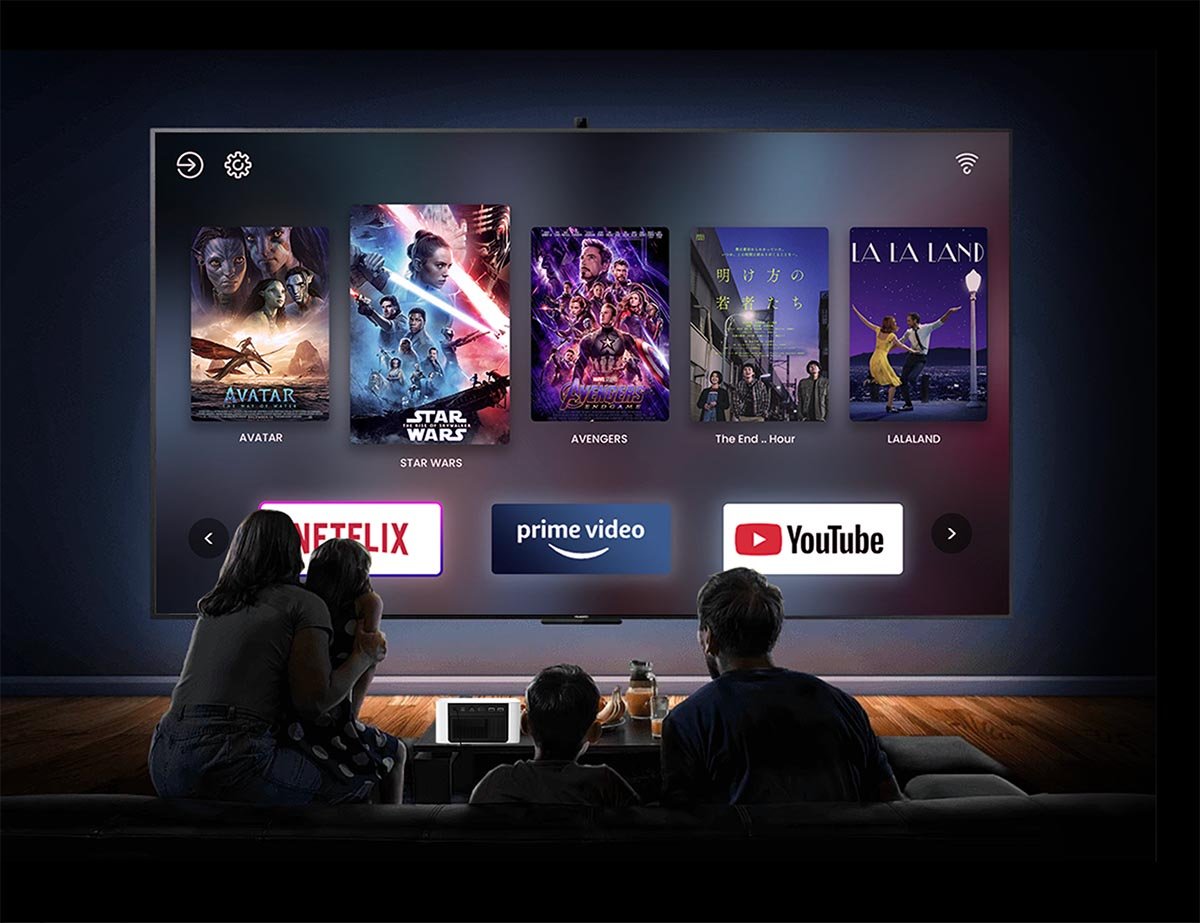 The Dangbei Neo offers a familiar and user-friendly interface and is the world's first DLP Netflix projector, which is officially licensed by Netflix and has popular global streaming services such as YouTube and Prime Video pre-installed in the projector. You can easily and quickly access your home theater without connecting additional devices or downloading extra apps.
XGIMI Mogo 2 Pro, on the other hand, is equipped with Android and has YouTube, Prime Video, Hulu, and other content, but it has not yet received official Netflix certification. So, if you want to watch Netflix content, the Dangbei Neo projector would be a better choice.
Price​
The Dangbei Neo is priced at $699.99, while the XGIMI Mogo 2 Pro is priced at $599. Considering the features and specifications, the Dangbei Neo offers a higher native resolution and brightness level. The
Dangbei Neo
smart projector is now available on Amazon with a
$100 off coupon
, with a final price of $599.99 after the coupon is used. if you are interested in buying it, now should be the best time to do so.
Conclusion​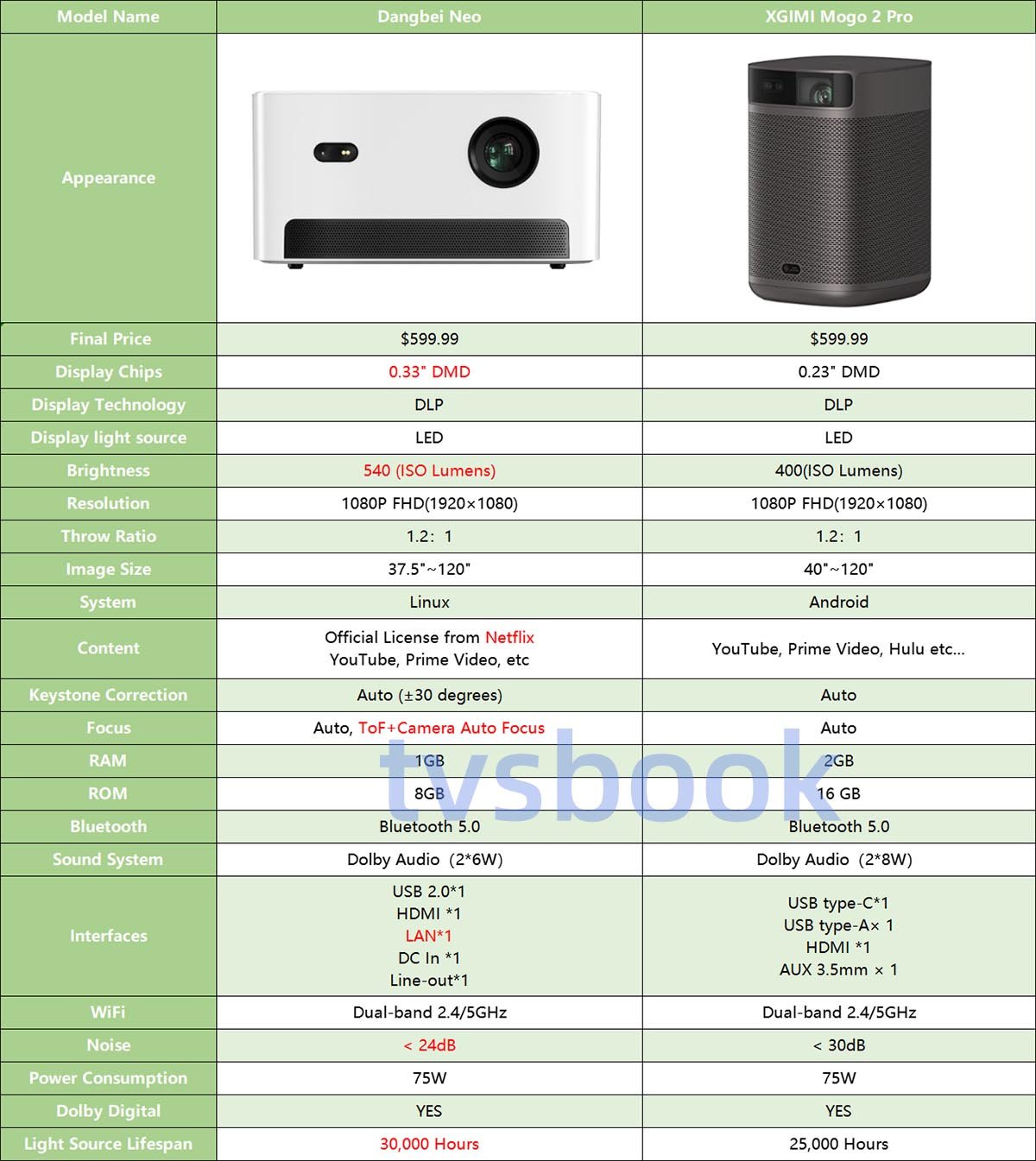 Both the Dangbei Neo and XGIMI Mogo 2 Pro projectors have their own strengths and advantages. The Dangbei Neo excels in terms of image resolution, brightness, and versatility with its wide range of connectivity options. It also offers a sleek design and officially licensed Netflix content. On the other hand, the sound quality of the XGIMI Mogo 2 Pro is impressive.
If you prioritize high-resolution visuals, brightness, and effortless setup with intelligent technology, the Dangbei Neo would be the recommended choice. It provides superior image quality and a comprehensive set of features for a more immersive viewing experience. Moreover, the price of Dangbei Neo and XGIMI Mogo 2 Pro is the same after using the coupon.
Ultimately, choosing the Dangbei Neo and XGIMI Mogo 2 Pro depends on your specific needs, preferences, and budget. Consider your priorities, such as image quality, sound performance, design, and price, to determine which projector aligns best with your requirements. Both projectors offer solid performance and can elevate your home entertainment setup with their unique features and capabilities.