2021 launch of the new flagship Dangbei laser projection X3, priced at 5799 RMB. As a medium telephoto projector, Dangbei X3 uses laser display technology instead of LED light source, with a brightness of 3200ANSI lumens, which is unmatched among intelligent projectors at the same price. Now let's take a look at the strength of this projector.
1. Appearance
Dangbei X3 is positioned as a high-end flagship, so the appearance design and materials are very careful. The body is wrapped with gray and black aviation aluminum material, and the front of the body is designed with suspension, which is very sci-fi.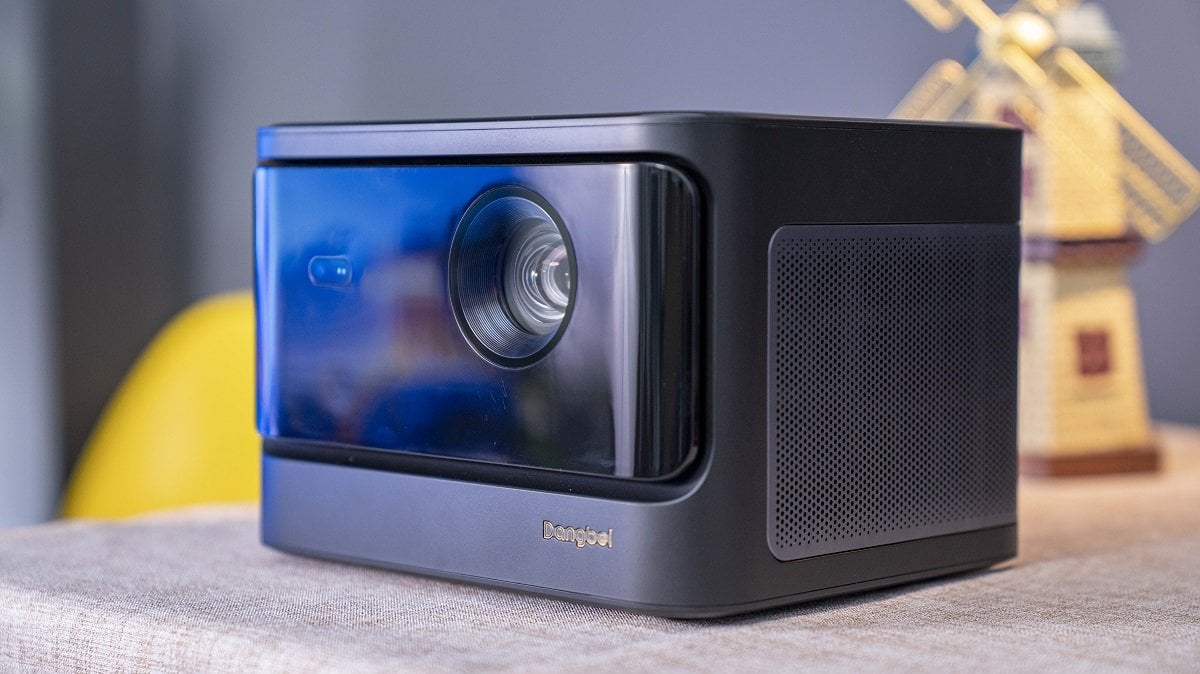 There is a crystal 2.5D glass top lid which is made of skin-friendly and highly textured material. The top of the body also equipped with a 4-silicon mic pickup matrix and an ambient light sensor under the glass bottom cover that can intelligently identify ambient light, which can be said to be both ornamental and practical.
At the bottom of the body, there are four detachable small pads, and the middle groove can be used to fix the bracket, which can be thrown or suspended.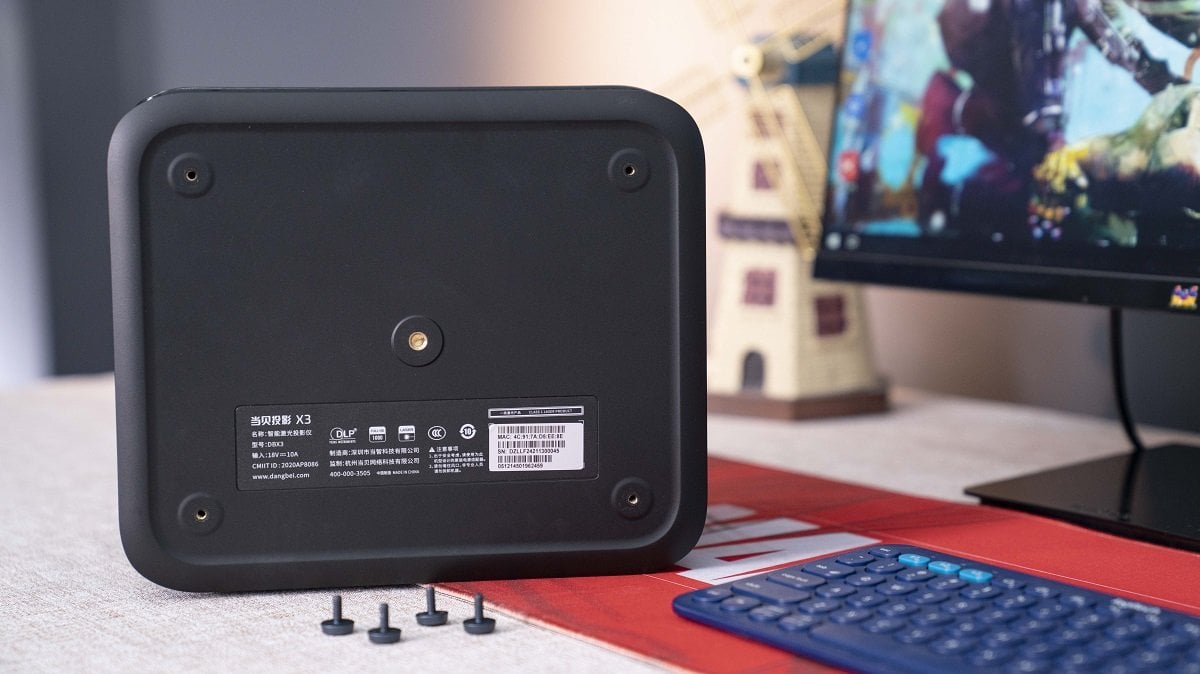 On the back are the ports, from left to right: headphone jack, two USB ports, two HDMI ports, one S/PDIF port, one Gigabit LAN port, and a power port.