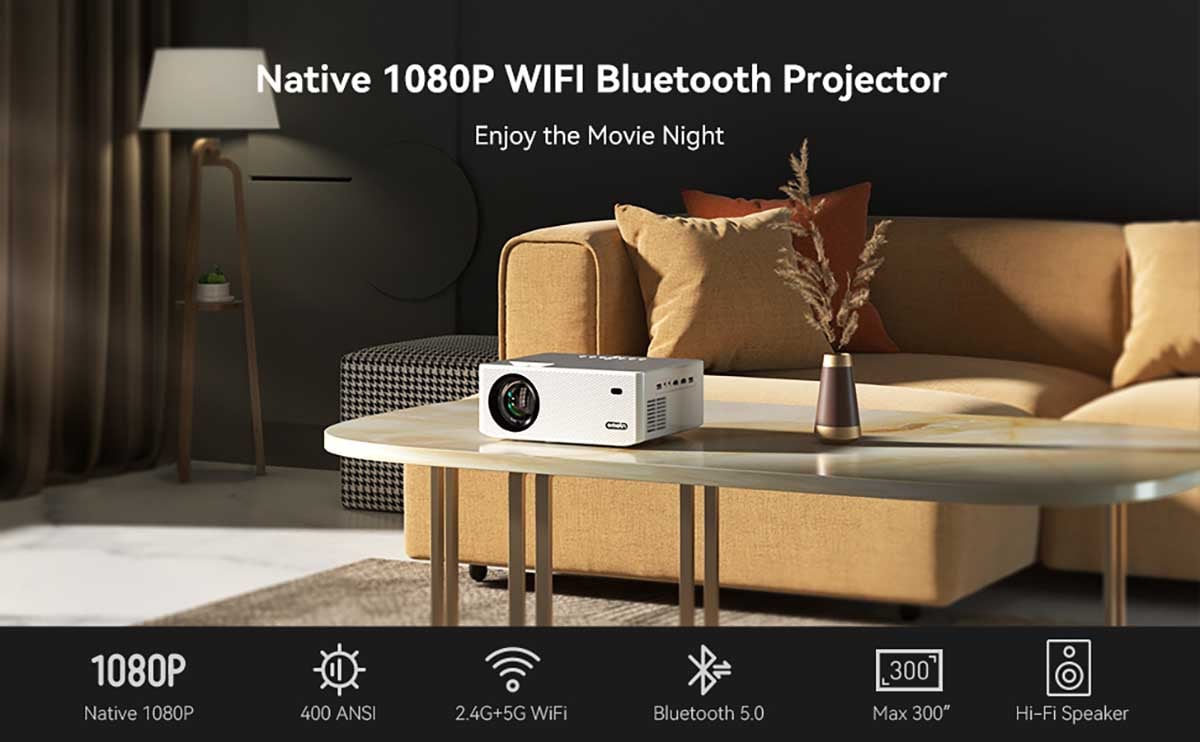 Because of their large screen, and portable characteristics, projectors have become the mainstay for young consumers to create home theaters. As the 2022 World Cup in Qatar kicks off, sales of projectors have risen dramatically, becoming the preferred device for watching the World Cup.
There are a wide variety of projectors available, with different configurations at different prices. If you're looking for an entry-level projector for under $300, you might consider the new 1080P 5G projector recently introduced by Emotn, the
Emotn O1 projector
.
SPECS​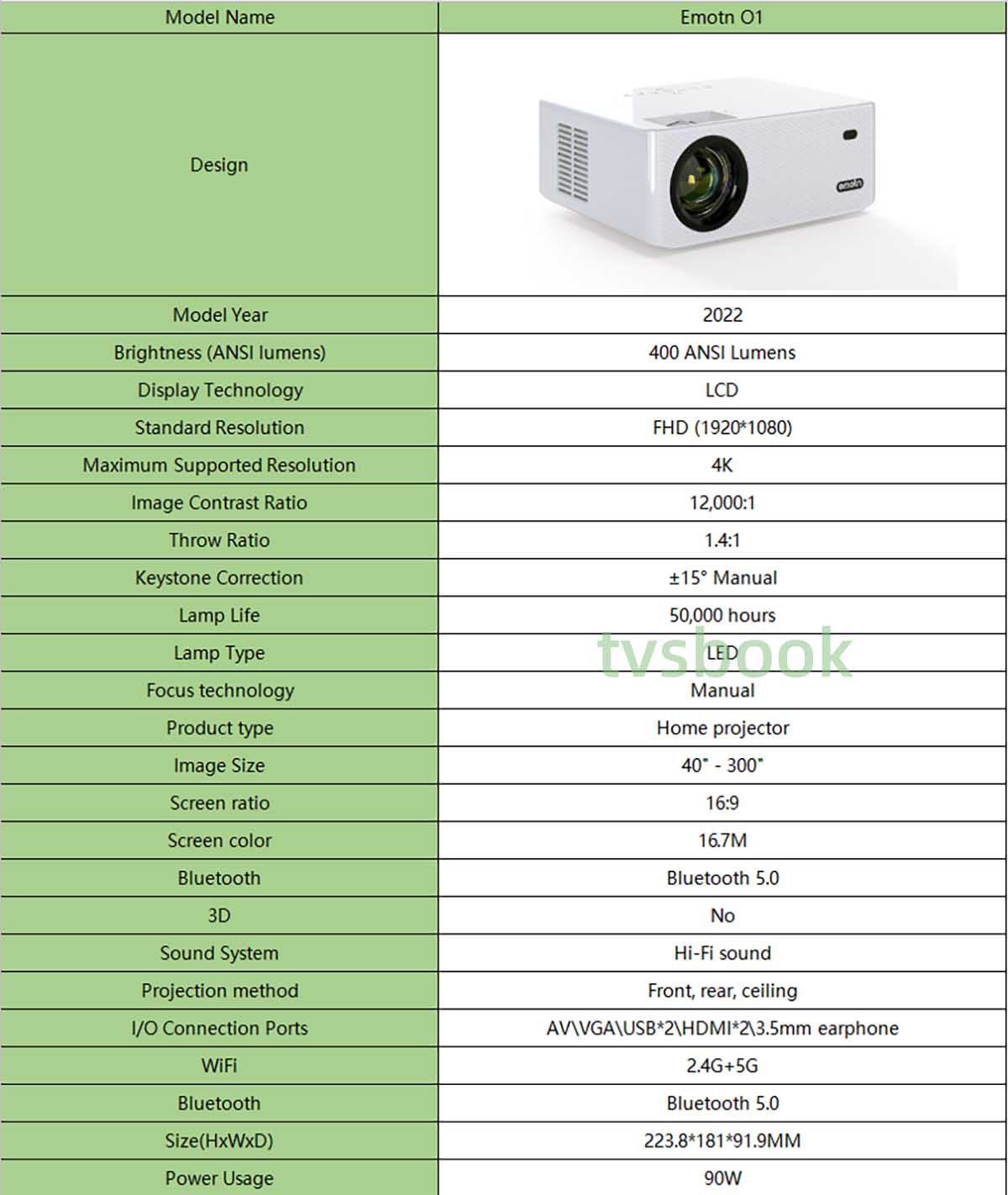 Design​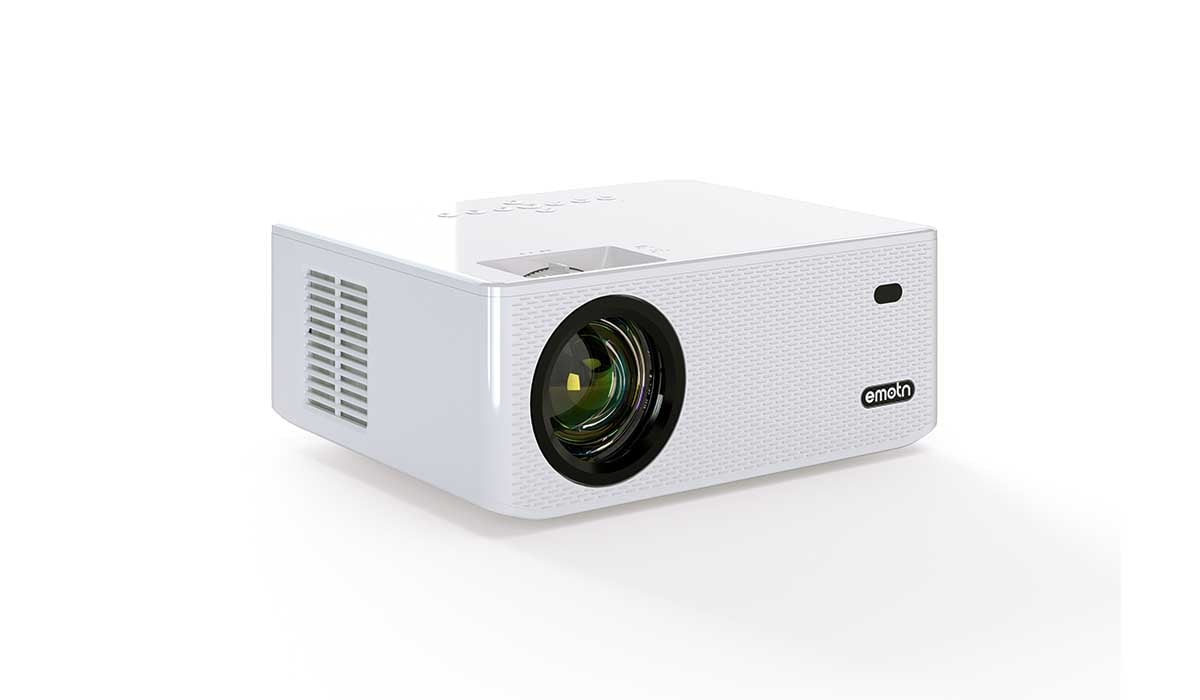 The Emotn O1 projector is white in color, with a simple and stylish design that blends well into a variety of home environments. There is a black multi-coated lens on the front and the emotn logo in the lower right corner, with the usual buttons on top for ease of use and a manual focus knob. The side of the projector is equipped with a wealth of interfaces and cooling holes.
Picture Quality​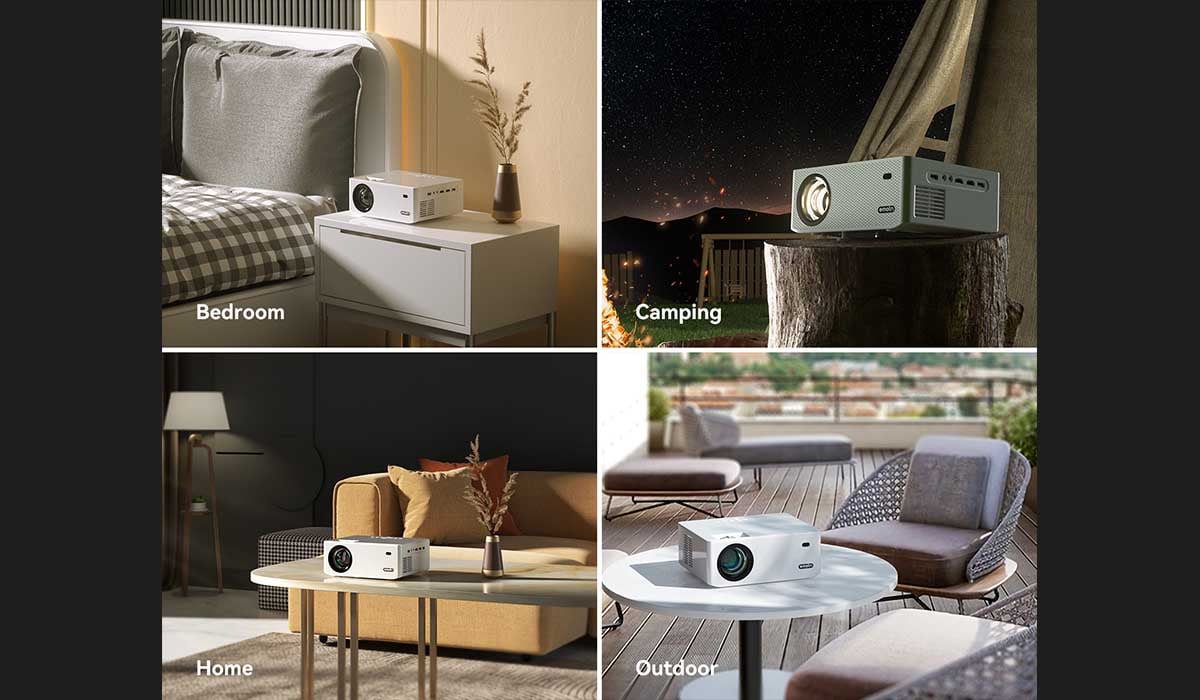 Whether it is a TV or a projector, the most important thing is the picture quality, good picture quality to bring a good viewing experience. For the projector, you can focus on the picture quality from the brightness and clarity of the two main points.
The Emotn O1 is capable of delivering 400 ANSI lumens, which is a rare high brightness for a projector in its price range, and the O1 uses LCD display technology to deliver a bright picture, making it ideal for watching movies or sports in a dark room.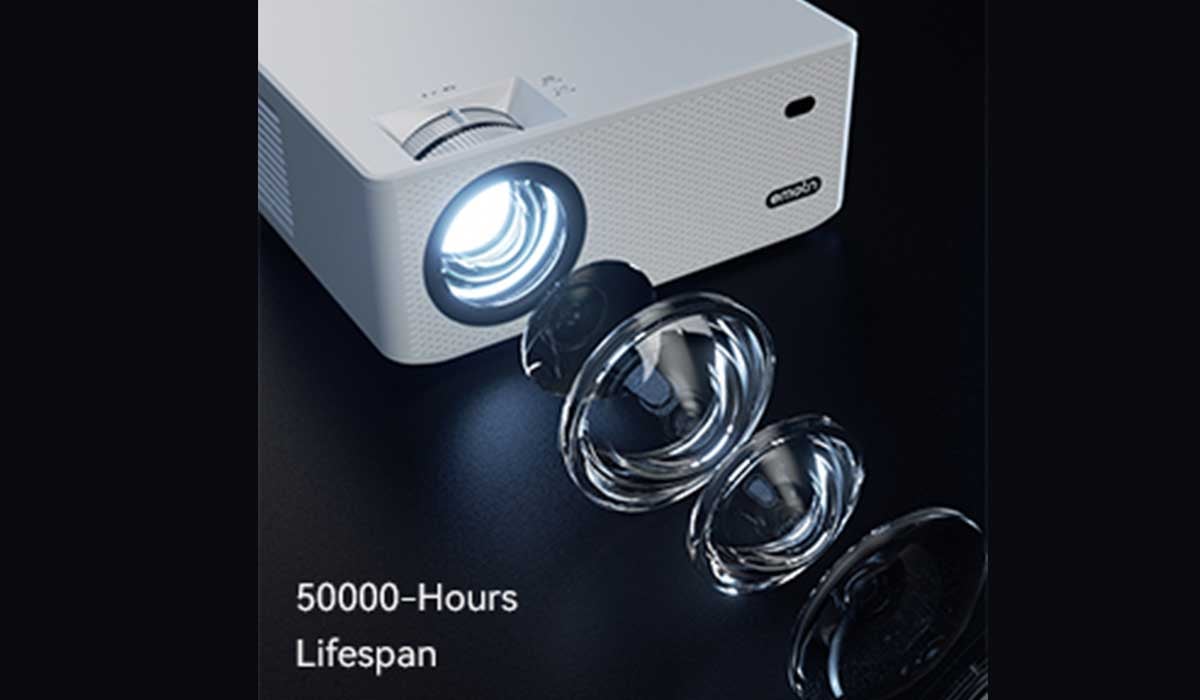 It uses a long-life LED light source that can provide 50,000 hours of use without worrying about fading images, and it is claimed that if you use the projector for 5 hours a day, it will last 35 years.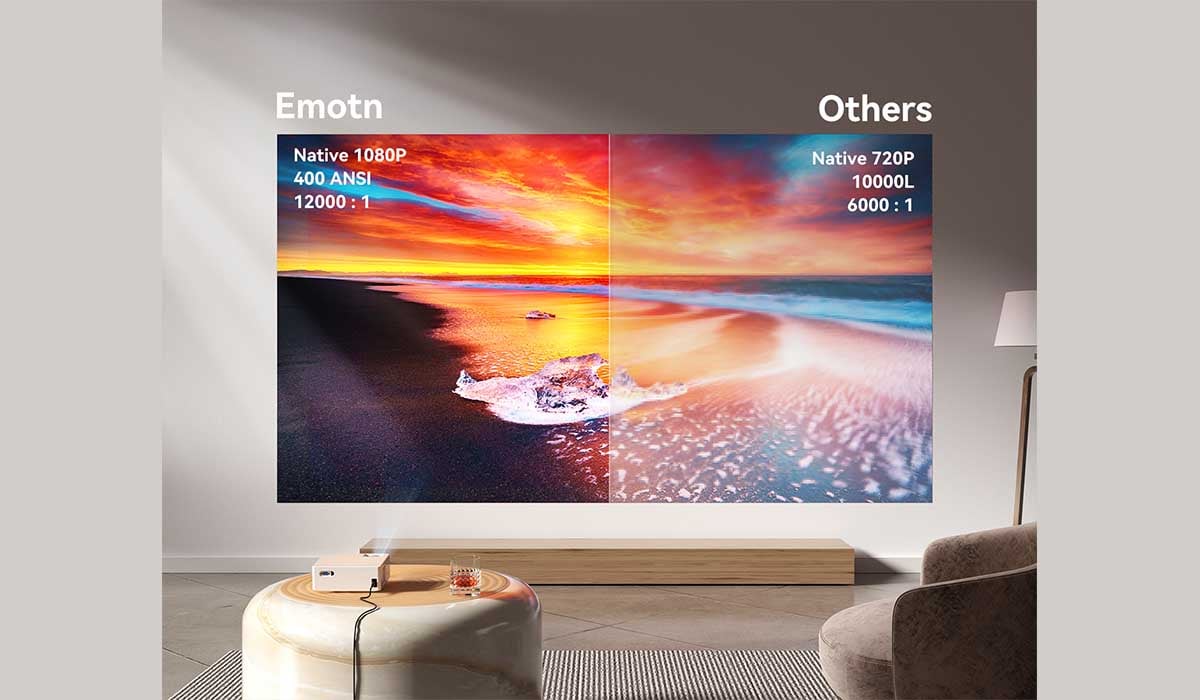 With native 1080P resolution and support for up to 4K resolution, the Emotn O1 is capable of delivering clear and accurate images. The projected image is accurate in color and restores realistic scenes, allowing you to watch sports games as if you were there.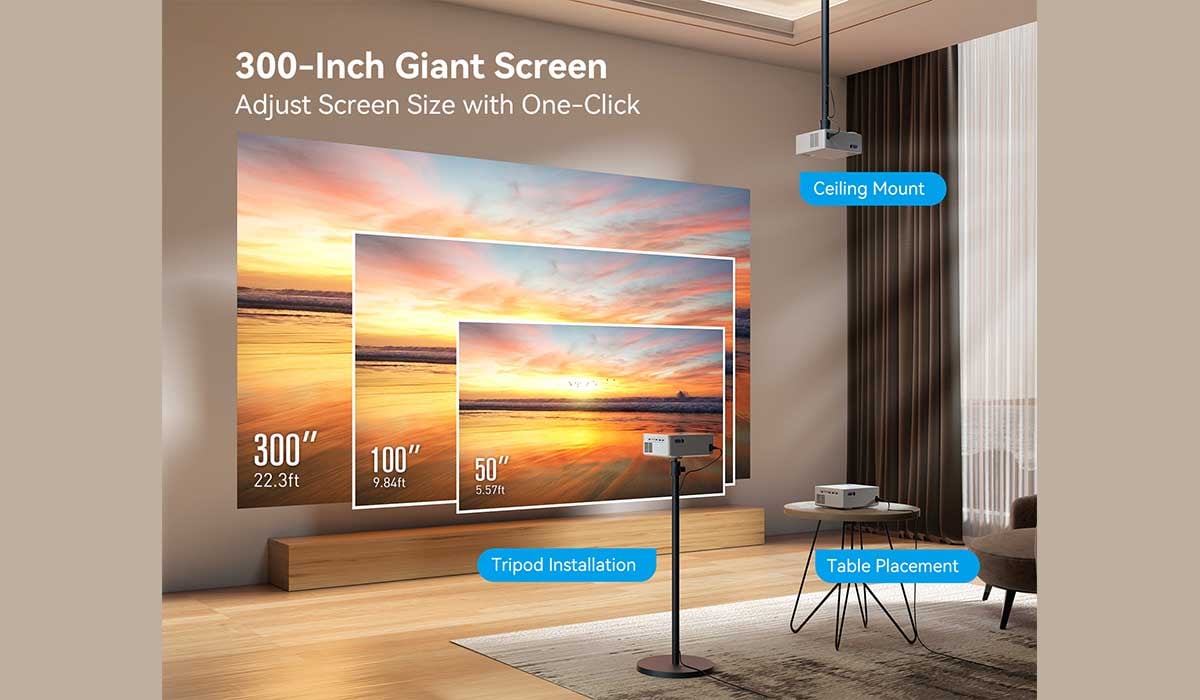 The O1 projector has a wide projection range, capable of projecting images from 40-300 inches, to meet your various needs. You can enjoy a movie night all to yourself in a small room, or immerse yourself in a World Cup soccer match with friends and family.
Features​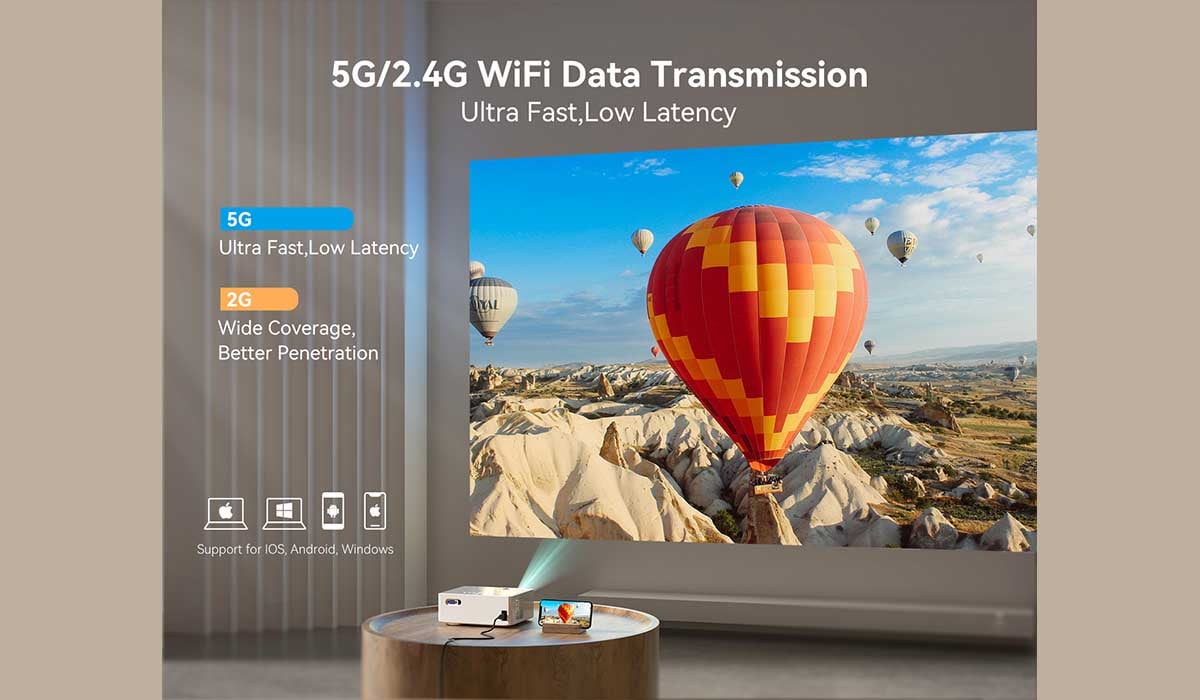 Emotn O1 is a multimedia projector for multiple uses with built-in dual-band 2.4G+5G WiFi, so you can mirror or project your mobile device's content screen onto a large screen anywhere, anytime, without the need for cables.
In addition, the projector is equipped with the latest Bluetooth chip, so your Bluetooth devices can easily connect to the projector. You can connect Bluetooth speakers or Bluetooth headphones to Emotn O1 and enjoy higher sound quality. Of course, the O1 has built-in dual HiFi speakers to deliver vibrant and stunning sound.
The Emotn O1 offers Zoom functionality, so you can get the projection size you need in the best mounting position, and it supports 50%-100% digital zoom.
Connectivity​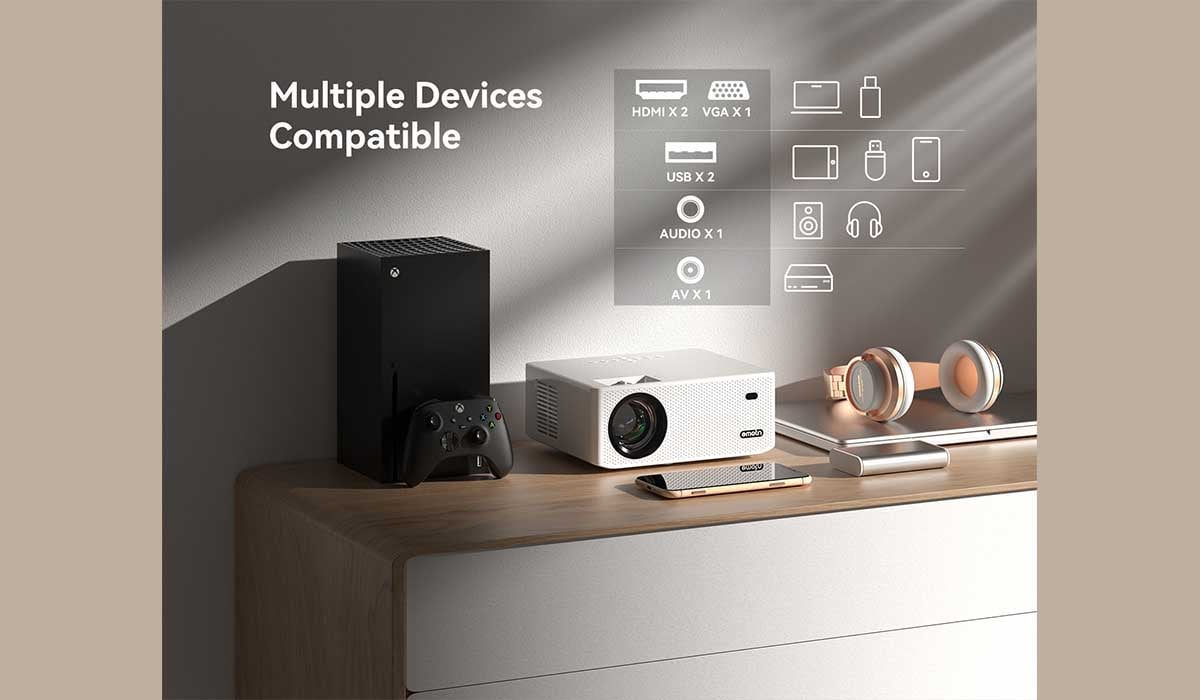 Another important but easily overlooked point when choosing a projector is its number of ports and connectivity support. The Emotn O1 projector offers an abundance of ports, including 2 HDMI ports, a VGA port, 2 USB ports, a 3.5mm headphone jack, and an AV port. So almost any of your devices can be connected to the projector without any problem, including computers, streaming sticks, phones or tablets, speakers and headphones or DVDs, etc.
The HDMI port on the Emotn O1 projector is compatible with a variety of media streamers (Fire TV Stick, Roku Stick, Apple TV or Google Chromecast, etc.) so you can enjoy your favorite shows on the big screen.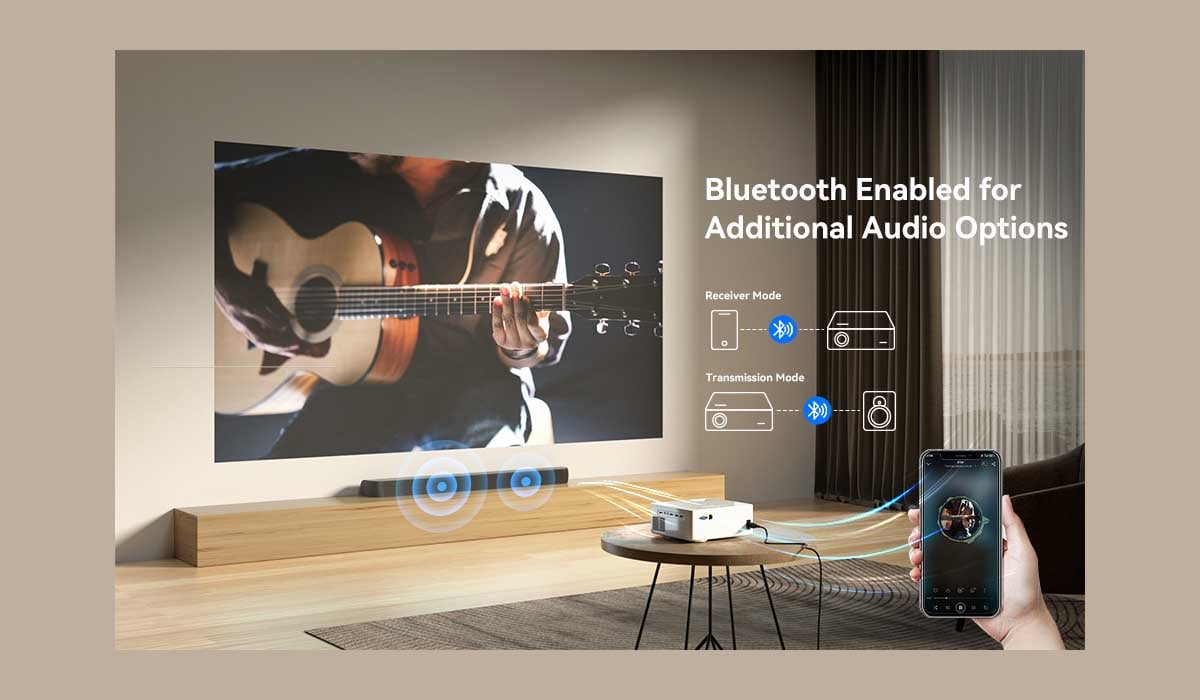 The Emotn O1's screen mirroring feature facilitates you to project content such as pictures and audio from your IOS or Android device onto a large screen. This feature only requires connecting your device to the same WiFi network as the projector.
Package​
The Emotn O1 projector comes with a wide range of accessories, including a remote control, user guide, Power Cable x 1, HDMI Cable x 1, AV Cable x 1, Cleaning Kit, and a 100-inch projector screen.
Summary​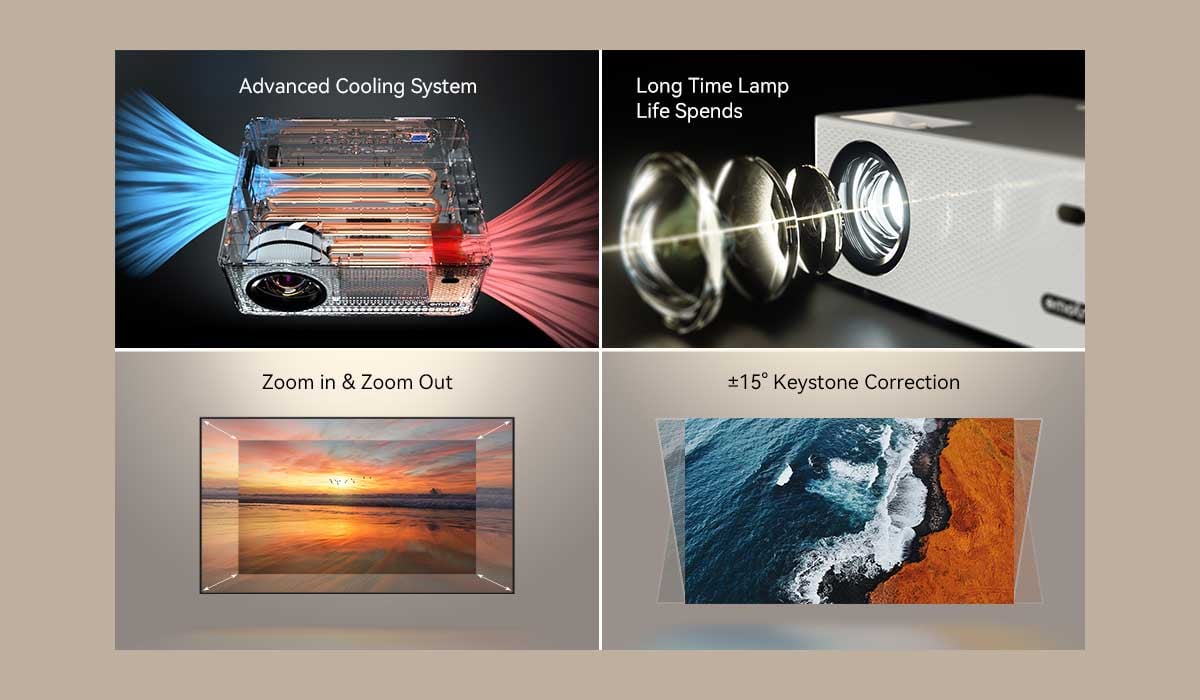 The Emotn O1 excels in its price range, making it a cost-effective projector worth buying. It has 400 ANSI lumens of brightness and 1080P native resolution to provide you with bright and clear pictures. In addition, if you want a portable projector that can be used outdoors, the
Emotn H1
has a built-in battery to meet your needs.
O1 built-in dual-band WiFi and Bluetooth provide more convenient use, you can create your own home theater anytime, anywhere.
Last edited: