Christmas is everywhere and the new year is coming! Do you want to make a new dress for your TV home screen? The newest Emotn UI version has been updated with lovely dynamic wallpaper that is the theme with Christmas and New Year, decorating your home with festive happiness.
What is Emtn UI?

​

Emotn UI is a desk application developed specifically for Android TV devices. Compared with other Android TV desktop systems, Emotn UI has the advantages of low performance, pure and no ads, and support for multiple languages. In addition, Emotn UI customizes the desktop, application sorting and other personalized functions.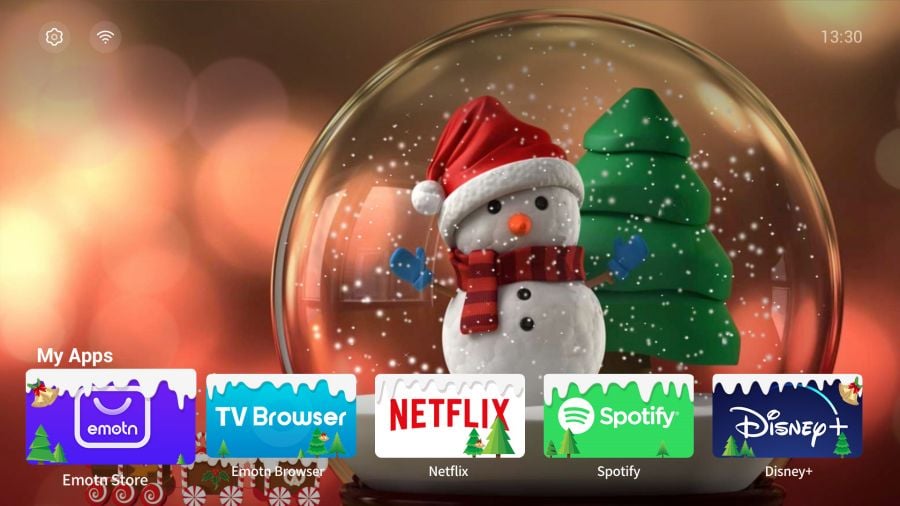 How to change TV UI to new year's theme wallpaper?

​

First, get Emotn UI on your TV. If you have installed Emotn UI on TV, just confirm to update to the newest version when the updating notice pops up. If it doesn't notice to update automatically, don't worry, just

download the newest Emotn UI

version from TVsbook or

Emotn Store

.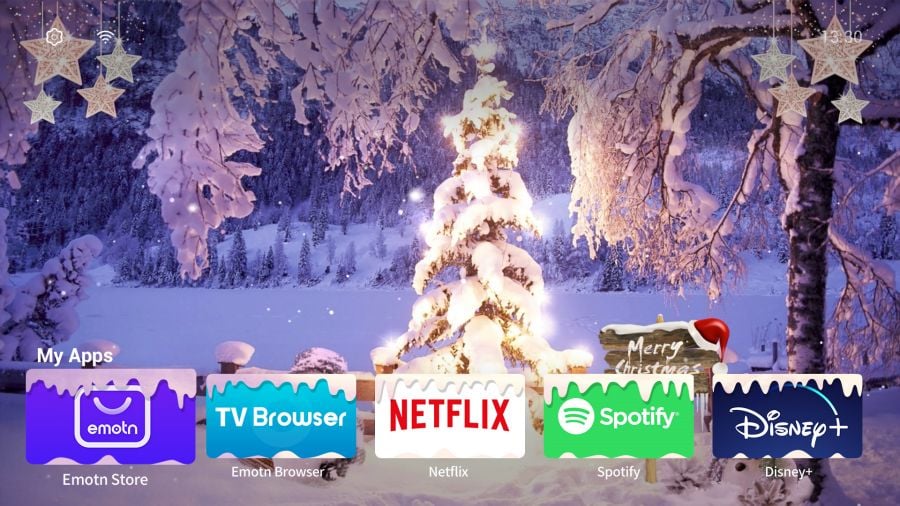 Second, set your favorite dynamic wallpaper on Emotn UI. You must have
set Emotn UI as the default UI
of your TV. Click the setting icon in the upper left corner, navigate to Display>Wallpaper>Live Wallpaper, then choose the one you favorite and click Set Wallpaper. Now turn back to the home page, your TV has decorated with the newest wallpaper!
Emotn UI provides nearly a hundred sets of high-definition dynamic materials, including New Year, landscape, clouds, rain, snow, design, sea, etc.
More importantly, the Emotn UI team has prepared a New Year surprise for users. Once you set the New Year theme wallpaper, you will find that your desktop application icons will change too, and your TV screen will be full of the joy of New Year.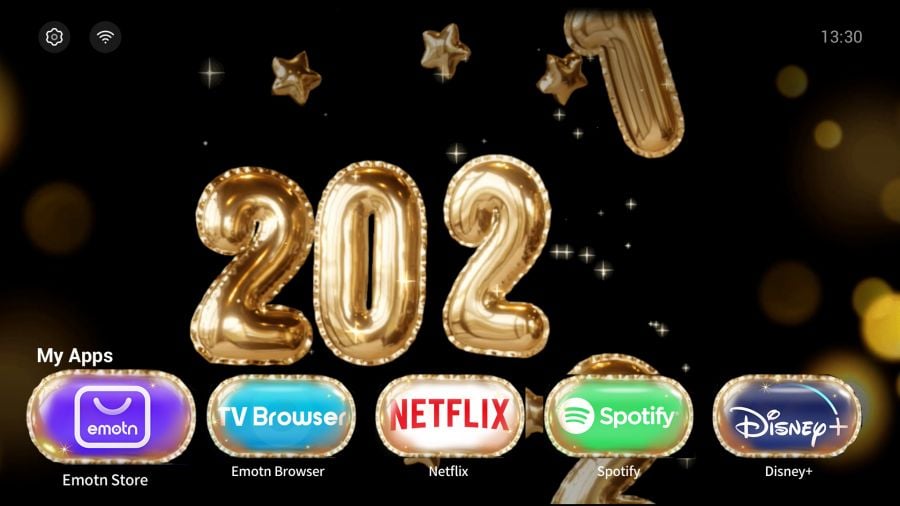 In addition, you can set it as wallpaper and screensaver separately, or set it as wallpaper + screensaver at the same time. Let's dress TV screen with Christmas and New Year live wallpaper!
Last edited: