What's the Best Budget Portable Projector in 2023?​
Are you still struggling to get a projector or a TV? Although projectors are not as good as TVs in terms of color and brightness, they bring an immersive experience and a sense of ambiance that TVs cannot replace. In this article, we have selected three of the most cost-effective budget projectors for watching Oscar movies based on user experience and reviews. If you don't currently own a projector, but want to have a try, these are great choices - they don't cost much, but have a variety of features.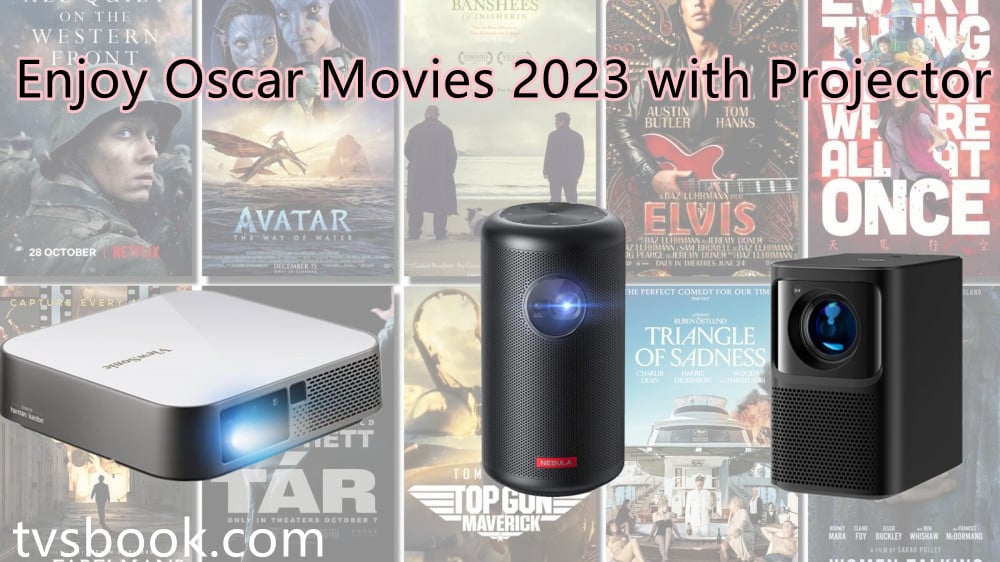 $459 at Amazon
Native 720p Resolution
200 ANSI Lumens
The Anker Capsule Max is a portable projector with a sleek and stylish exterior. It is designed in a black cylindrical shape so you can quickly put it in your bag and move it anywhere. The portable projector is based on DLP technology, and it can project images up to 100 inches with 720p resolution and 200-ANSI lumens of brightness. This makes it ideal for use in low-light environments. That is, if you use it at night, whether in your living room, bedroom, or outdoors, it will display a clear picture. But it's not a good choice for strong light conditions during the day.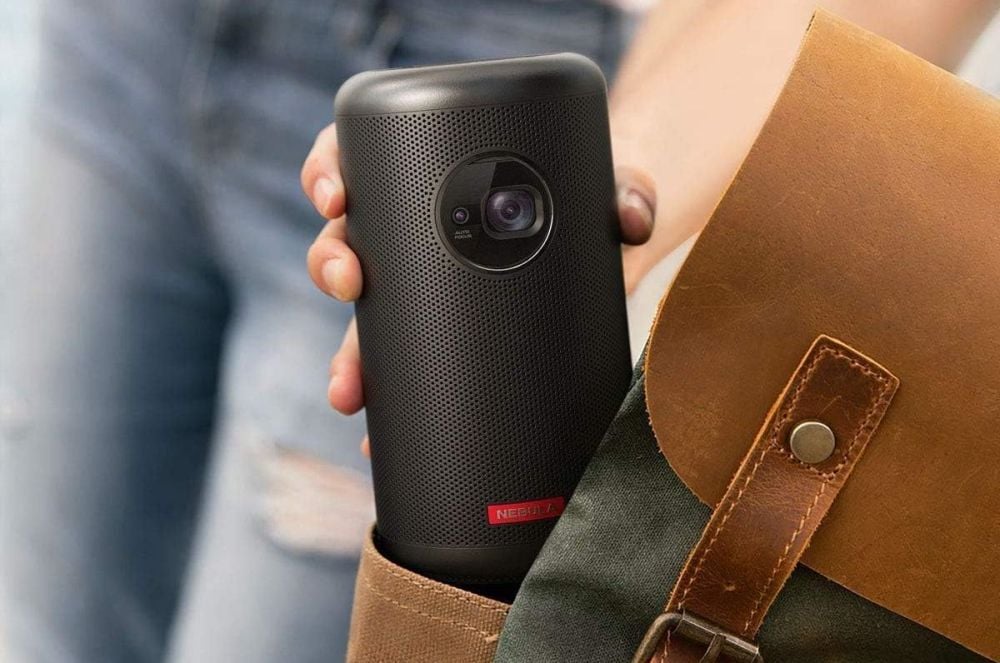 As you know, as a smart projector, the Anker Capsule Max projector has a lot of smart features. It can do trapezoidal autofocus and has a Nebula Manager Store for you to download and stream YouTube, Netflix, and more. Note, however, that copyrighted content from Netflix and similar services cannot be mirrored or screencast and Chromecast is not supported.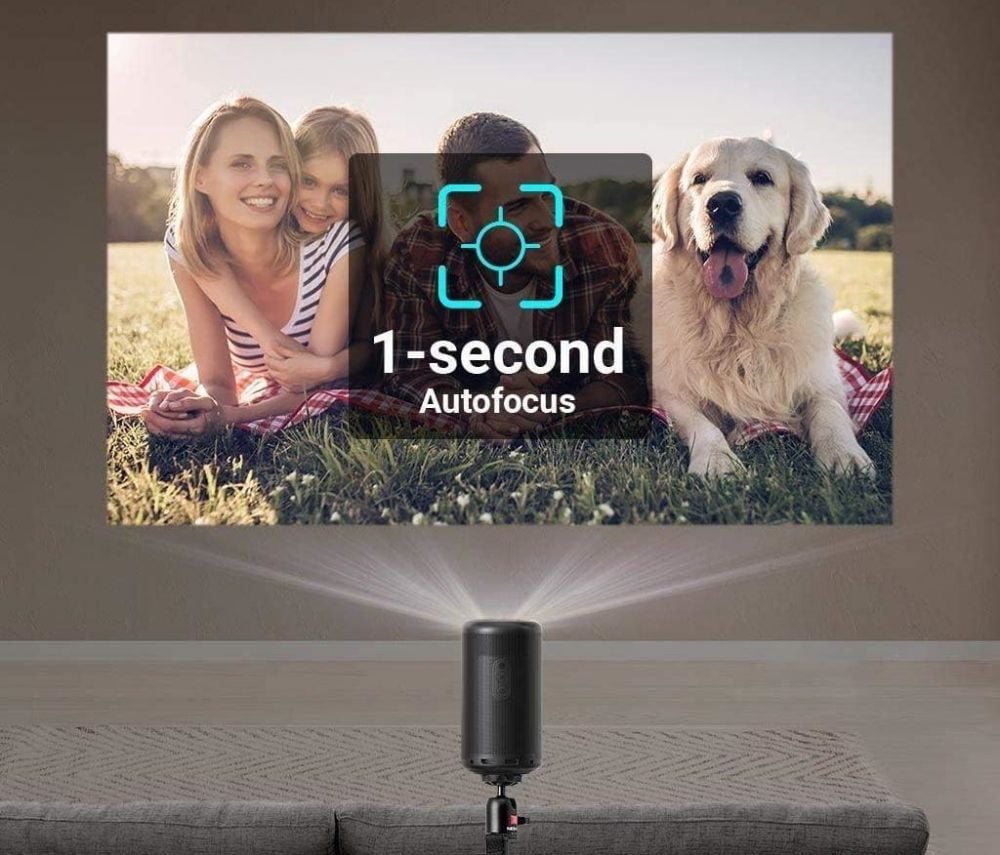 ViewSonic M2e Portable Projector​
$499 at Amazon
1080p Resolution
1000 LED lumens
If you like a simple design, the ViewSonic M2e projector is a recommended home portable projector. This ultra-portable Full HD 1080p LED projector provides convenient entertainment in almost any room. It has vibrant and rich colors, offering 125% Rec. 709 color accuracy and HDR content. You can stream live sports directly to your living room, and binge-watch on Netflix or Disney plus by adding a dongle. Plus, it features built-in dual Harman Kardon Bluetooth speakers for room-filling audio. The ViewSonic M2e projector is so easy to use, you can set it up in seconds with autofocus and horizontal/vertical keystone correction.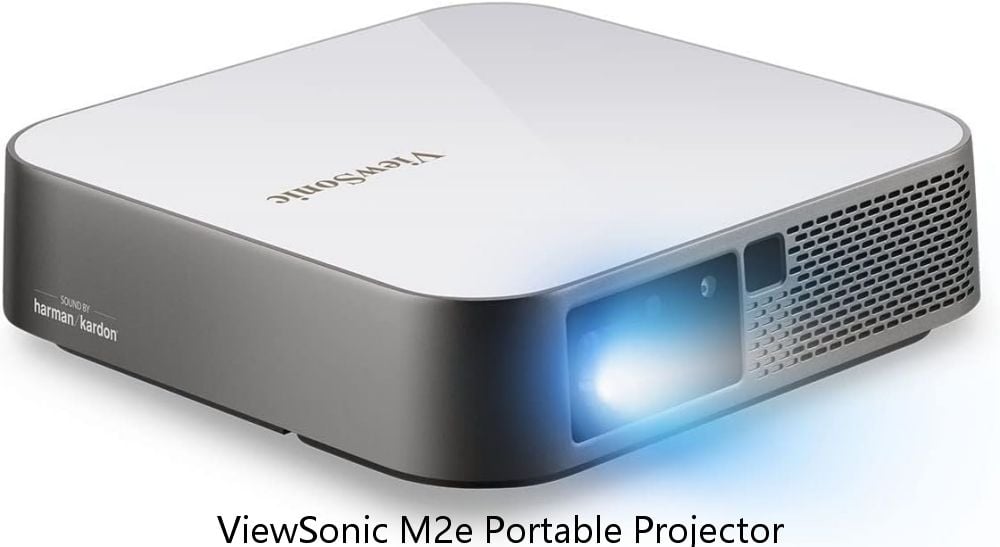 As for connectivity, the ViewSonic M2e projector supports most media players, PCs, Macs, and mobile devices, with input options like Wi-Fi, HDMI, USB Type C, and more. Therefore, you can rest assured that the ViewSonic M2e can create a home theater for you.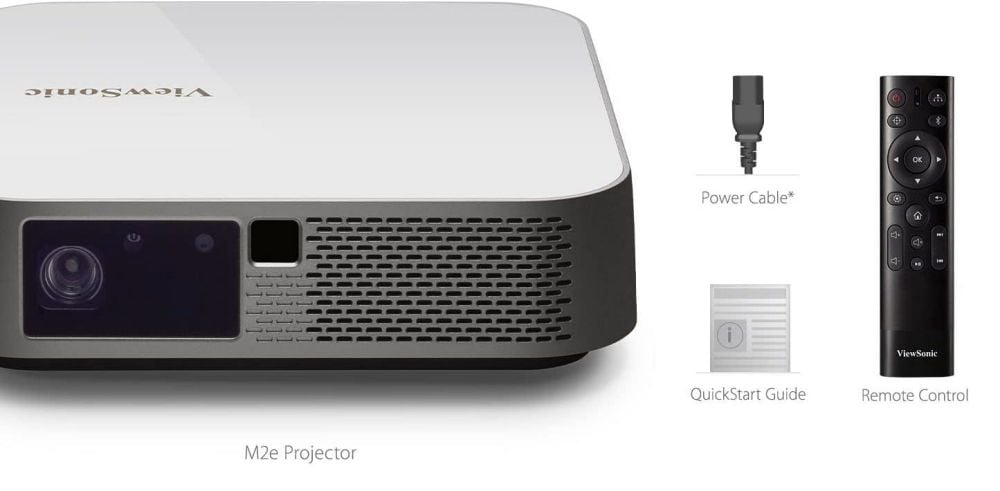 $399 at Amazon
1080p Resolution
500 ANSI Lumens
If you are addicted to Netflix movies, then the Emotn N1 is definitely a smart projector you can't go wrong with. The Emotn N1 is an officially licensed Netflix smart projector, which means you can watch any Netflix content directly on this projector without having to worry about any restrictions.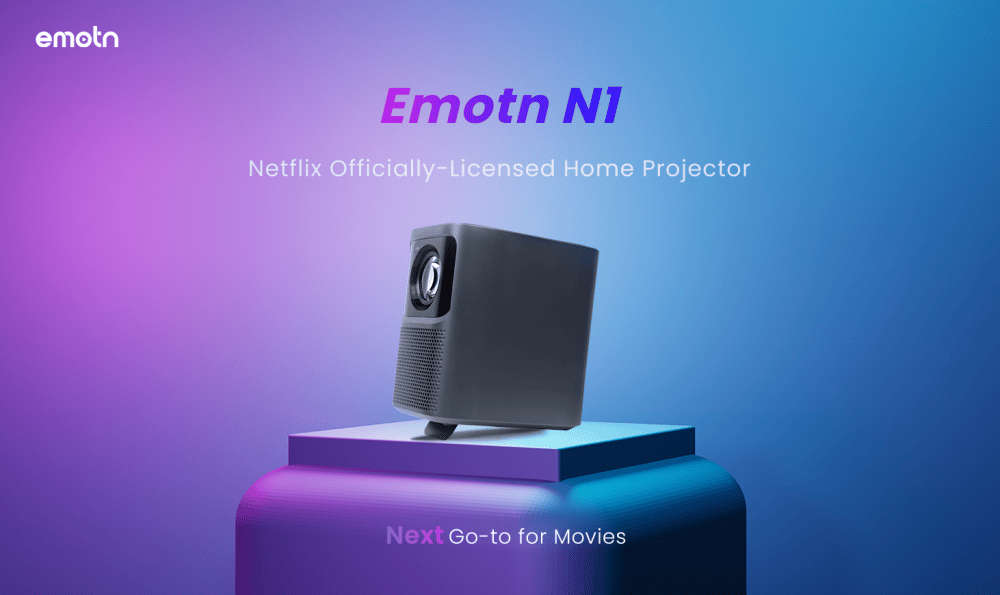 The Emotn N1 portable projector delivers stunning image quality. With native 1080p FHD image quality, HDR10+/HLG technology, a 1.25:1 throw ratio, and 500 ANSI lumens, it becomes the most deservedly cost-effective portable smart projector of 2023. Moreover, Emotn N1 is a great projector for home use as well. Equipped with a smart system and app store, the Emotn N1 provides quick access to a variety of streaming services. With ToF autofocus and auto keystone correction, the Emotn N1 can quickly get sharp rectangular pictures.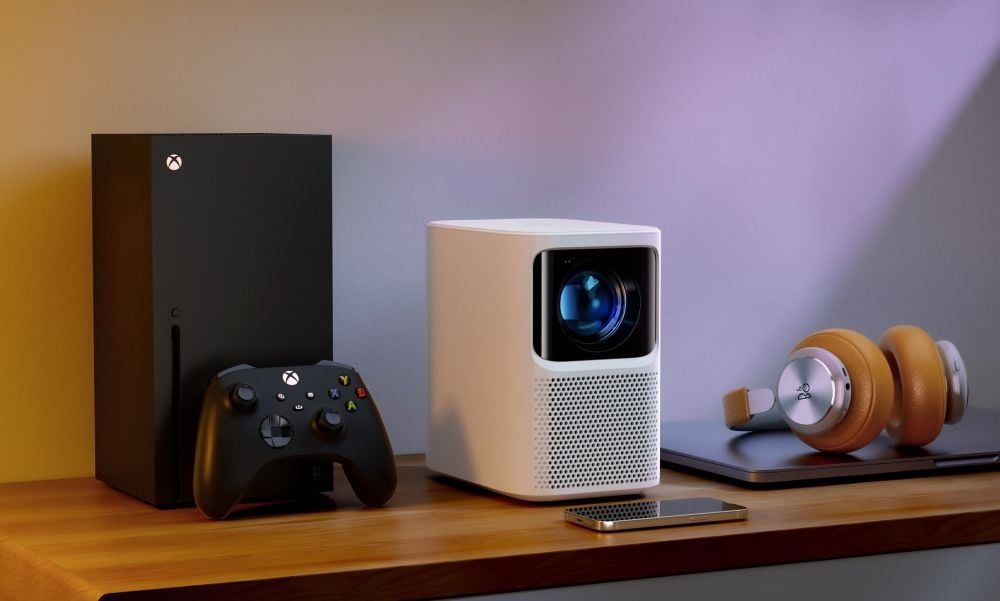 Additionally, the Emotn N1 is one of the few budget projectors with Dolby Audio speakers, so it can help you build the perfect home theater. Importantly, the Emotn N1 projector supports both wired and wireless connections, including HDMI, USB, WiFi and Bluetooth, which means you can connect this projector to any other home entertainment device.
Last edited: