Epson CB535W is a short-throw projector, mainly used for business office. So is it suitable for families? Let's learn about this projector through real user experience and see how it works in real use.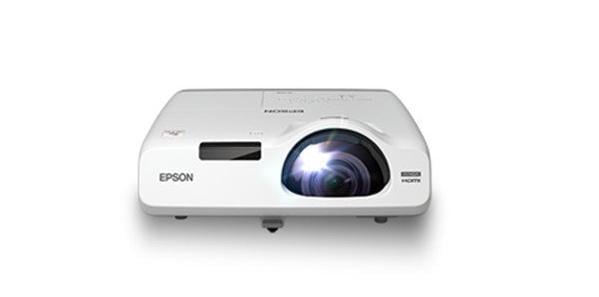 Epson CB535W projector use reviews
1. The Epson stuff feels very good. The previous printer was also bought from Epson. This projector is used by the school. After I bought it, it was not installed for a while because the school was renovating. Now it works well, but I can't test the sound effect , the vga cable sent cannot transmit sound, so I have to buy another HDMI cable and try it again when I buy it back.
2. We only use this
Epson CB535W
mainly in schools. We asked the relevant personnel and recommended us to buy the Epson projector brand. We bought it earlier, and it was installed after a period of time due to construction reasons. It has a decent display, but the hanger feels a little wobbly.
3. The projector has been received, and the packaging is in good condition, but the hanger is slightly damaged; the short-focus projector, high-definition 3300 lumens, is suitable for small conference rooms. For home use, it's okay, but the colors are not so bright, but the overall is still good.
From the Epson CB535w Projector User review we can see that the Epson CB535W projector has no problem in business office use. However, it is not perfect for home use. We recommend choosing a multi-functional
smart projector
for the home. If you want to learn more about
home projectors
, you can refer to the
projector forum
.