Recently, Hisense released a new OLED TV, the A9H, which is an upgraded version of last year's A9G. Equipped with HDMI 2.1 port, the A9H effectively improves the performance of the latest gaming consoles, which could become one of the choices for gaming players. Let's see how the specifications and reviews of Hisense A9H.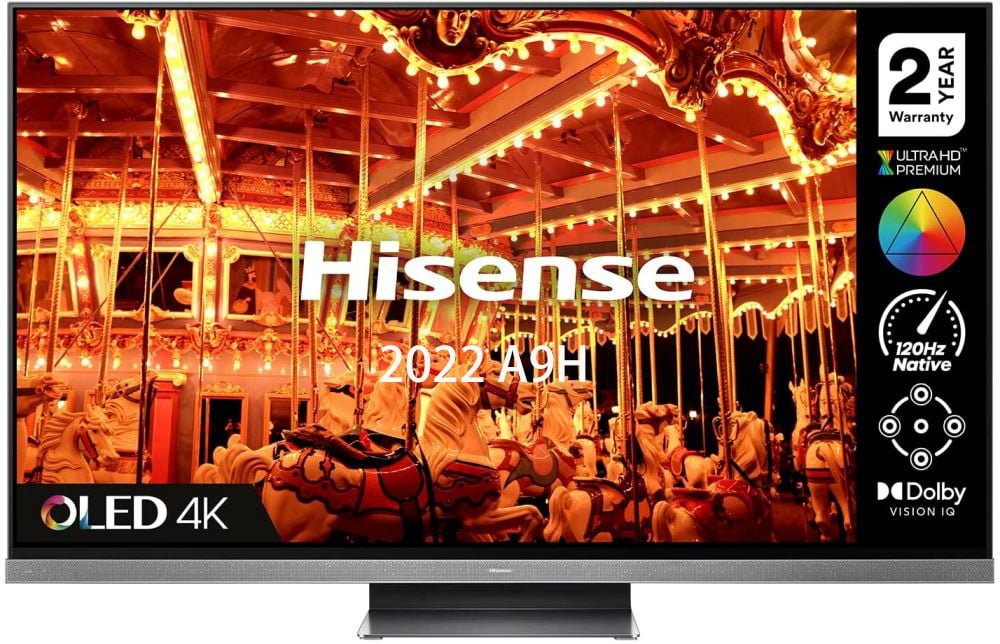 Hisense A9H Review Appearance​
Hisense A9H is with all the advantages of the latest TV models. It has a glossy black and grey color and is very advanced in design. The bezel-less screen gives a more open view and sightline. In addition, its base is a curved metal shape with a great design that firmly supports the TV and takes up very little space. The most distinctive feature is that the gray metal at the bottom is covered with small holes, which makes the TV even more unique.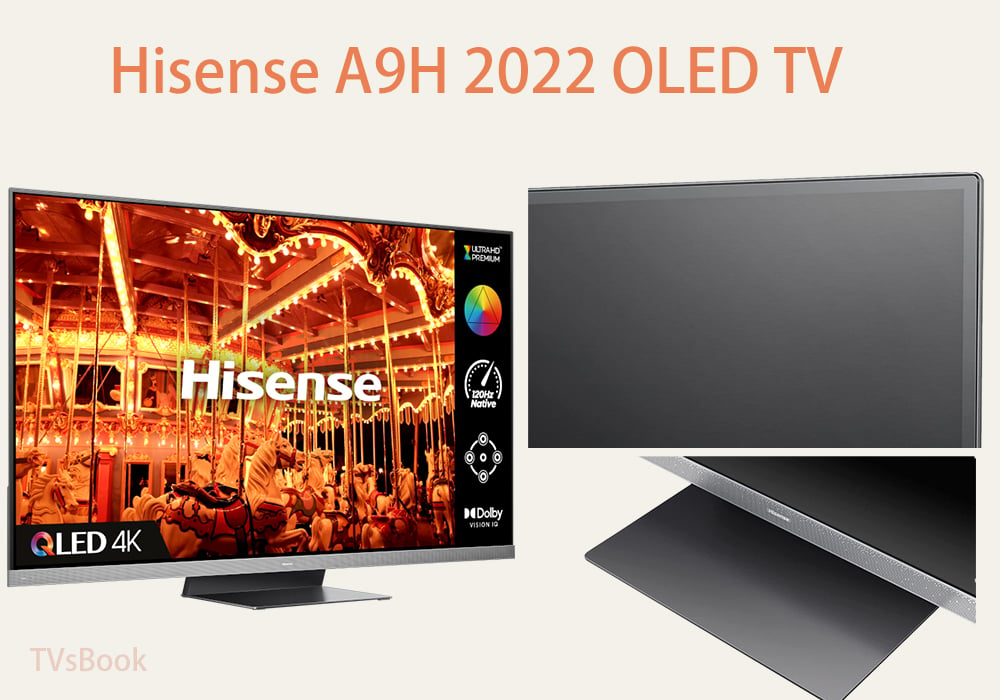 Hisense A9H Review Ports​
One of the most surprising things about Hisense A9H TV is its ports. Being a high-end TV, the 2022 Hisense A9H is equipped with four HDMI ports, two of which are HDMI 2.1 inputs with eARC, ALLM and VRR capabilities, supporting 4K / 120 inputs. No doubt we should also note its headphone output ports, one 3.5mm stereo mini-jack, two USB ports, one CI + port, and one Ethernet port plus an optical output. Hisense A9H has all the usual ports in the interface and is fully compliant with the TV game input requirements.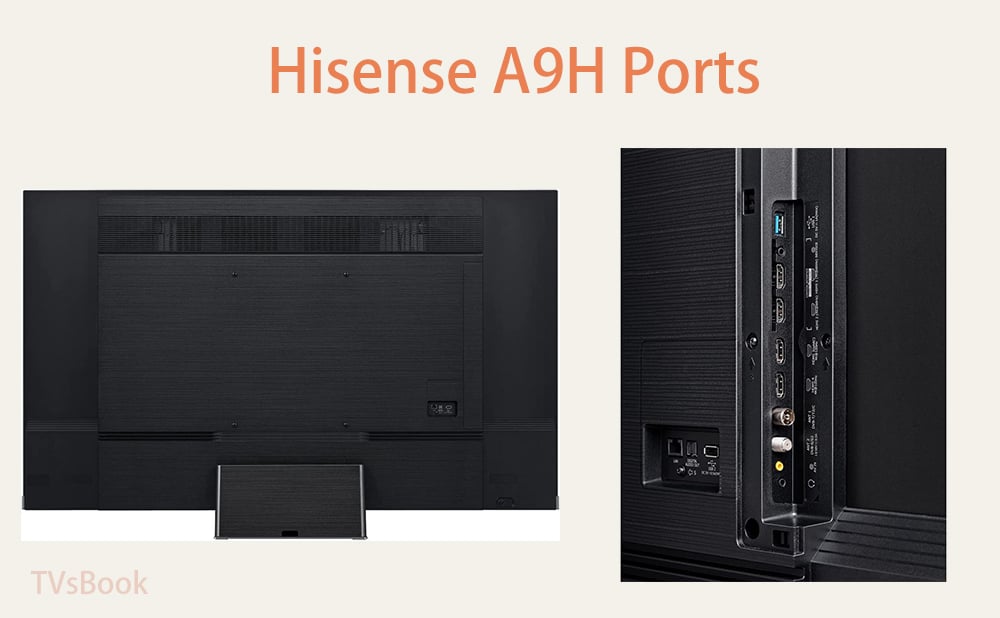 Hisense A9H Review Display​
The Hisense A9H TV is a
4K OLED TV
that does not disappoint in terms of display technology. The Hisense A9H's Infinite Blacks intelligent algorithm and self-illuminating OLED technology bring the pitch-black darkness to life in greater detail, and with over 1 billion colors, the OLED colors can accurately render the vividness and richness of the real world.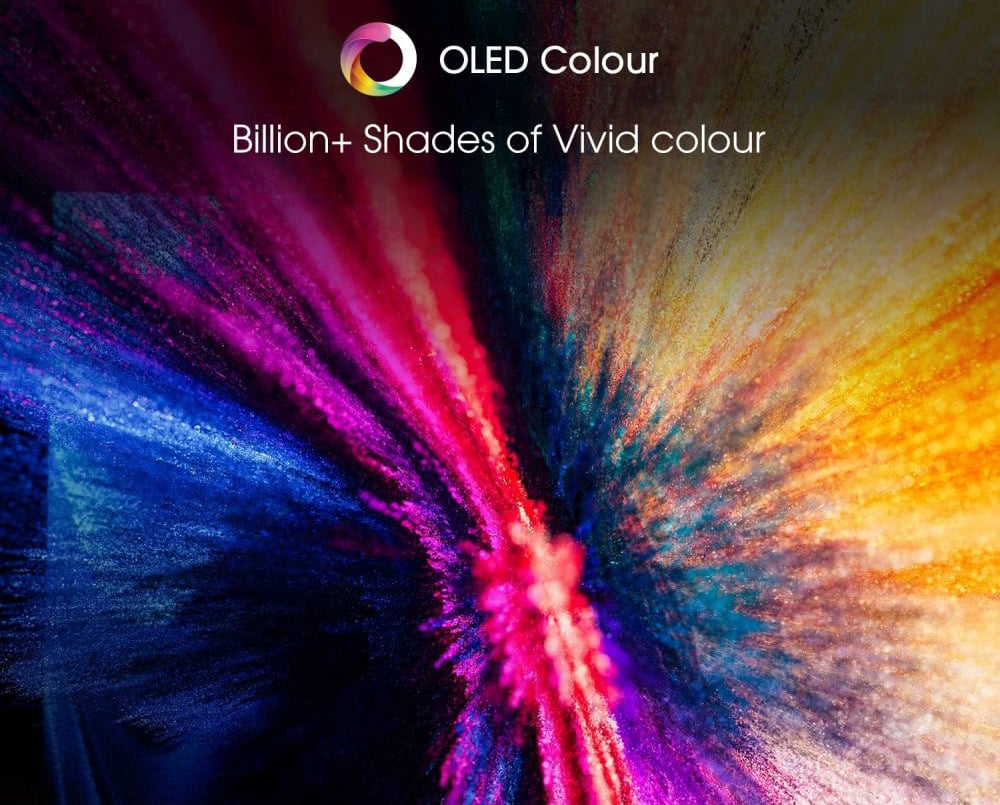 Plus, with its 120Hz Ultra Motion feature, you can play very clear and smooth images on a dazzling screen and enjoy motion graphics with a native 120Hz refresh rate. In addition, Hisense A9H also features Dolby Vision IQ technology, providing users with an adaptive and stunning HDR viewing experience based on content and lighting conditions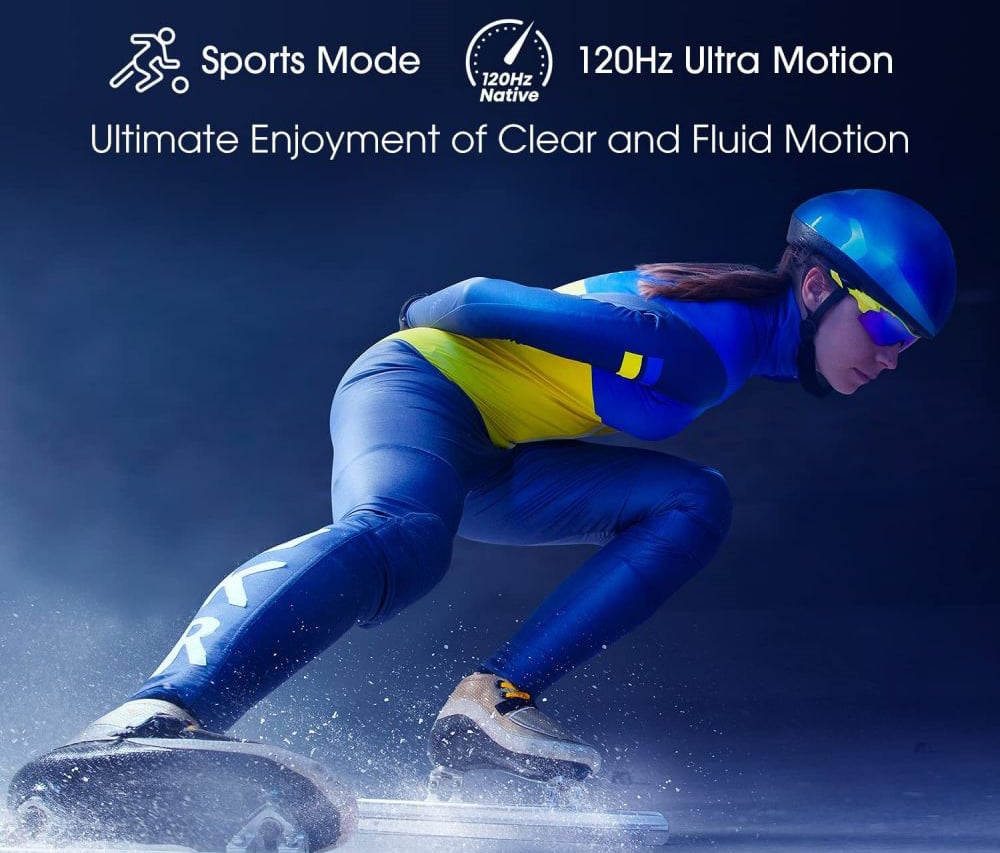 With a wide color gamut, 800nit peak brightness, HDR10+, IMAX enhancement, and a 178° viewing angle, Hisense A9H has become one of the best visual screens for TV users.
Hisense A9H Review Audio​
Another thing that makes Hisense A9H TV different is its speakers. In addition to the usual TVs with dual speakers and Dolby Digital, the Hisense A9H offers multi-channel surround sound: two top-firing speakers, a subwoofer and a set of front-firing speakers that are a pleasant surprise. Plus, the Hisense A9H TV's sonic screen lets you enjoy as much sound as you want. And of course, it has built-in Google Assistant and Amazon Alexa voice assistant, so you can easily control your TV with your voice.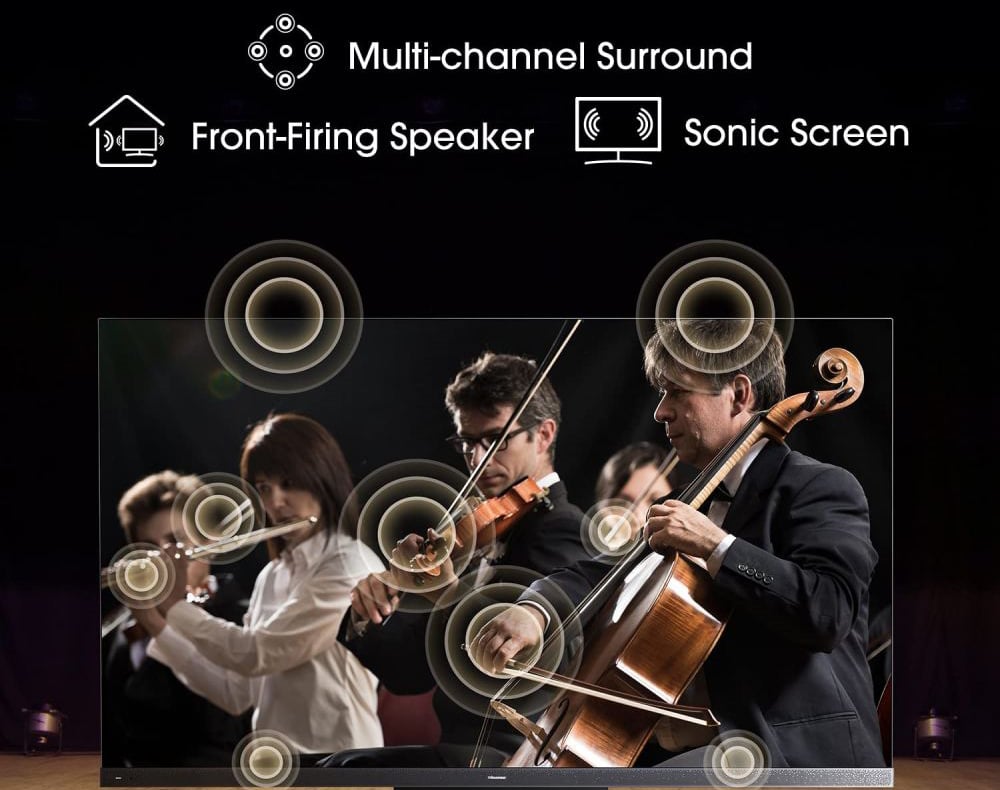 Hisense A9H Review Games​
We talked about Hisense A9H as a gaming TV worth considering in 2022, why? Here are the reasons why it is. Generally speaking, the most important thing about playing games on a TV is its smoothness. The Hisense A9H has an HDMI 2.1 interface, which is the fastest transmission interface available (read
The importance of HDMI 2.1 for TVs
). In addition, coupled with ultra motion with 120Hz native refresh rate, Hisense A9H's gaming latency can be reduced to less than 20ms and the picture is very clear and smooth. This is a great way for those gamers to enjoy their big-screen games.

Hisense A9H Review Summary​
Overall, the Hisense A9H offers amazing results in both picture and sound, and its gaming performance is exceptional. This 2022 TV is likely to be a model that gamers will flock to.
Model Name
Hisense A9H
Year
2022
Available Size
65''
Processor
Quad Core/MT9900
Backlight Type
OLED
Reflash rate
120Hz
Resolution
4K
Panel Bit Depth
10bit
Peak Brightness
800 nit
Picture Criteria Index
2400
Viewing Angle
178°
HDMI
HDMI2.0 (ALLM)*2
HDMI2.1 (eARC, ALLM, VRR (120Hz))
HDMI2.1 (ALLM, VRR (120Hz))
USB
USB2.0*1, USB3.0*1
LAN
YES(100M)
Bluetooth
BT5.0
WIFI
IEEE 802.11 a/b/g/n/ac (2.4G and 5G)
Speaker
4*10W+10W+2*5W+20W
Dolby Atmos
YES
HDR10,10+
YES
Headphone
YES
Dolby Atmos
YES
Assitant
Google Assistant,Amazon Alexa
Smart Platform
User Interface VIDAA U6.0
Web Browser Odin
Netflix、Amazon、YouTube
Prime Video、BBC Iplayer、Disney+
For more Hisense TV models, visit
Hisense TV Forum
.
Last edited: