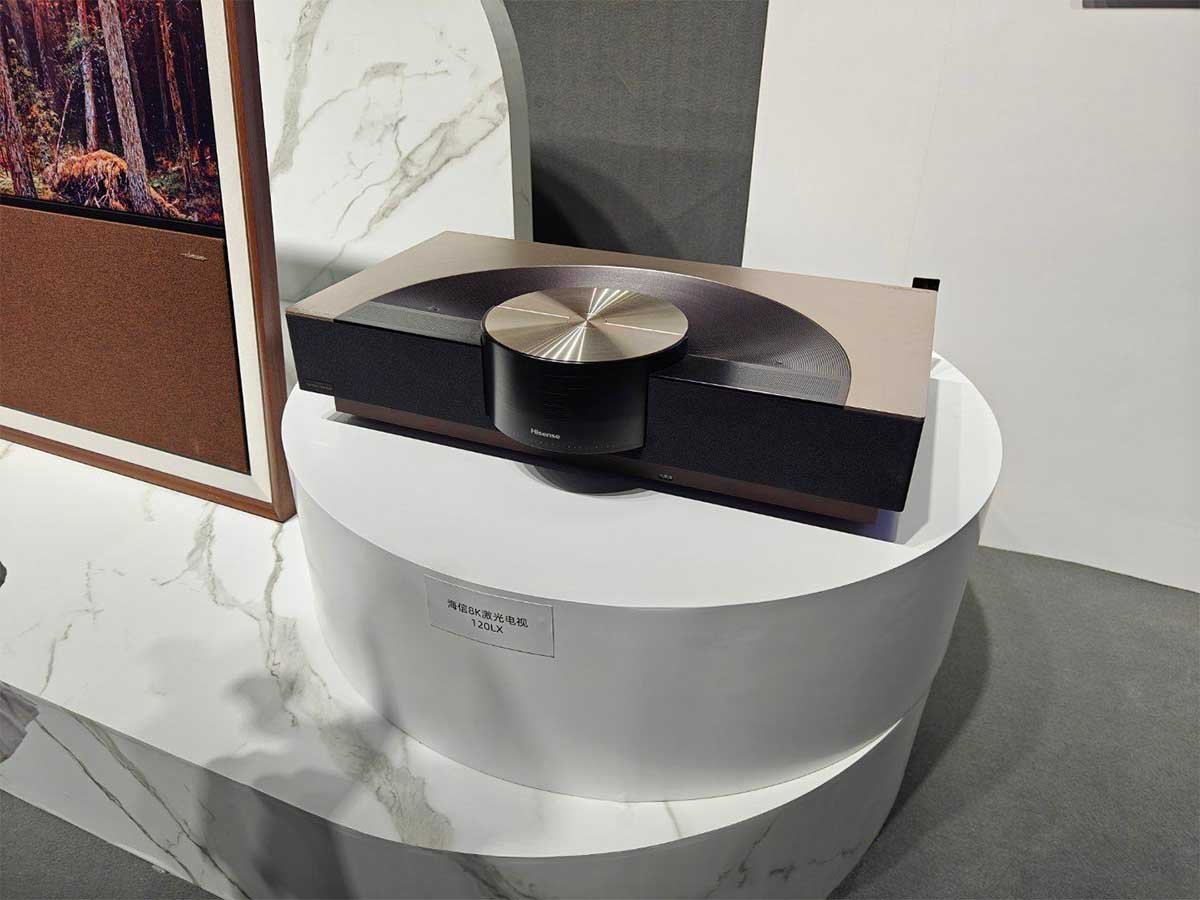 On April 10, Hisense Video Total Scene Display Strategy Conference and Hisense Spring New Product Launch was officially held, and Hisense 2023 Laser TV's new product lineup was announced.
The new product lineup includes the Hisense laser TV LX series, the L8K series, the L5K series, and the Hisense laser projection C1 series. Among them, the LX series and L8K series will be launched in May, the L5X series will be launched in September, and the Hisense laser projection C1 series has been fully launched.
Among them, Hisense LX is the world's first 8K laser TV with a built-in LPU digital laser engine and precise control of 33 million pixels, featuring a high color gamut, high color accuracy, and high color gradation.
In appearance, Hisense LX adopts the butterfly wing opera house style design with a round butterfly wing opening and closing lens + opera house style light outlet. Sound effect, Hisense LX is equipped with a Harman Kardon sound system, equipped with a 4.1.2 multi-channel and Harman Kardon subwoofer, which supports the sound with people moving intelligent sound field.
Hisense LX has 4GB + 128GB storage while supporting Bluetooth 5.1, NFC touch projection screen, far-field voice, WiFi6, etc.