Hisense 100LX 8K is the world's first laser TV with 8K resolution and a large 100-inch screen. We will introduce the performance of this laser TV in this article.
Hisense 100LX Display​
The screen color gamut of Hisense 100LX 8K TV is as high as 110% BT.2020, the color expressiveness is 2 to 3 times higher than that of traditional TVs, and it supports a smooth transition of 1.07 billion colors. It can clearly present 33 million details on a 4㎡ giant screen, and show full details and pure colors unmatched by other display methods.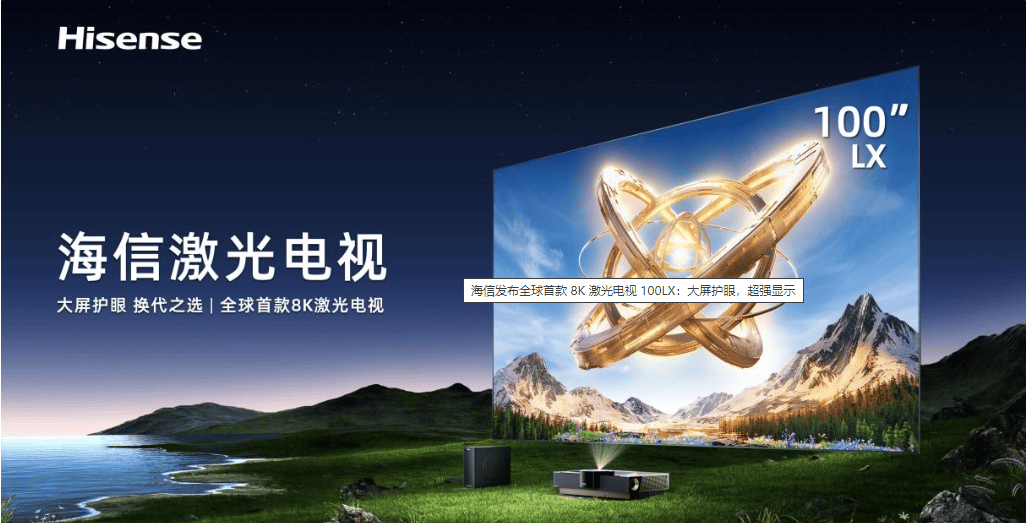 Hisense 100LX Eye-Protection Effect​
In addition, Hisense Laser TV 100LX also achieves 0 harmful blue light, 0 stroboscopic, and 0 radiation, which is more eye-friendly. This is because it has completely eliminated the blue light band that is harmful to the human eye from the light source. Since the laser TV screen itself does not emit light, it can achieve zero radiation, and with the DC dimming technology, it can truly achieve zero flicker. The original eye protection technology provides users with a large-screen immersive viewing experience while protecting the health of their eyes.
Hisense 100LX Engine​
What's more, Hisense 100LX 8K is also equipped with a new self-developed LPU digital laser engine, which incorporates DLP's high-efficiency light control technology. Its computing level can reach more than 100 billion times per second, realizing nanoscale light control. The 100% RGB pure laser light source pushes the full-color laser display technology to the extreme, providing consumers with the ultimate cinema-level viewing experience.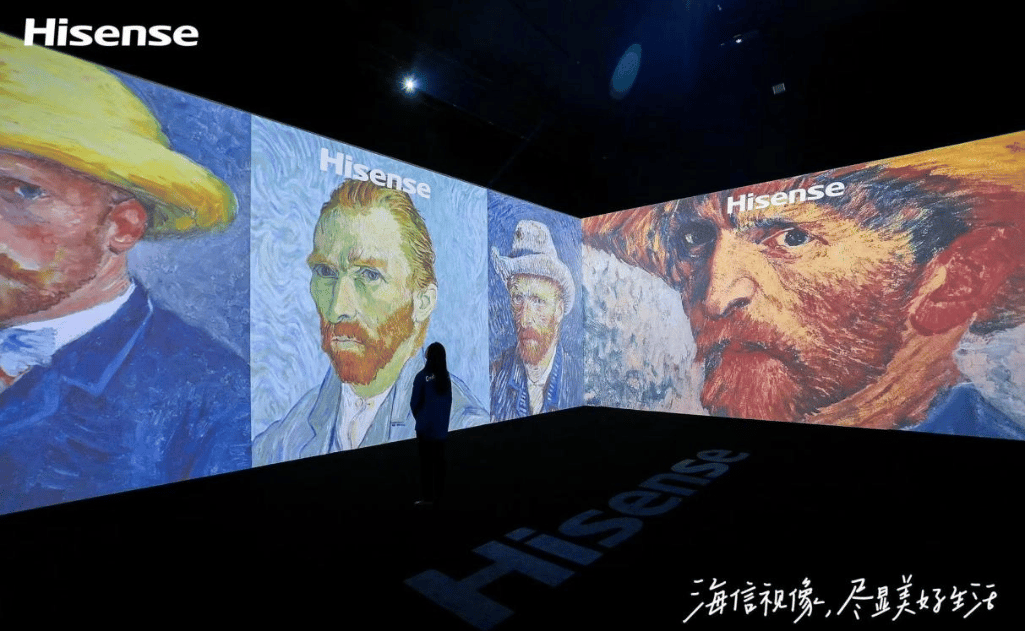 Hisense 100LX Audio Performance​
In terms of sound quality, the Hisense 100LX 8K laser TV is equipped with a Harman Kardon professional 4.1.2 multi-channel audio system, as well as sufficient configuration expandability, bringing an All in one professional audio-visual experience in the living room and audio-visual room.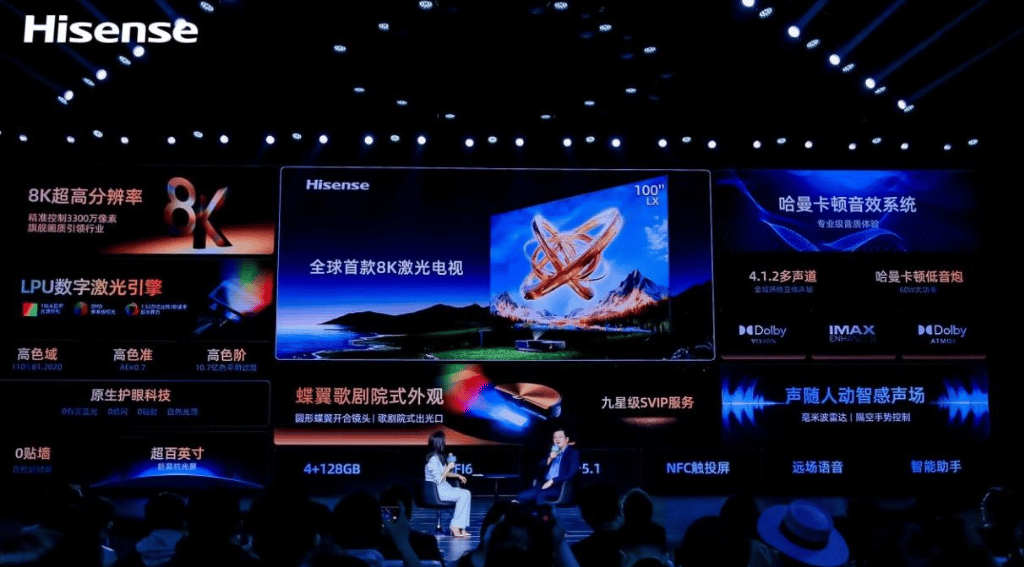 Hisense 100LX Configuration​
Hisense 100LX 8K is also equipped with 4GB of memory, 128GB of storage, supports WiFi 6, Bluetooth 5.1, etc., and brings integrated large-screen technology, regardless of screen size and size, refreshing people's new understanding of home display devices.