On the evening of March 23, the new TV Hisense E8K and Hisense E5K were released. This article will introduce you to the features of these two TVs.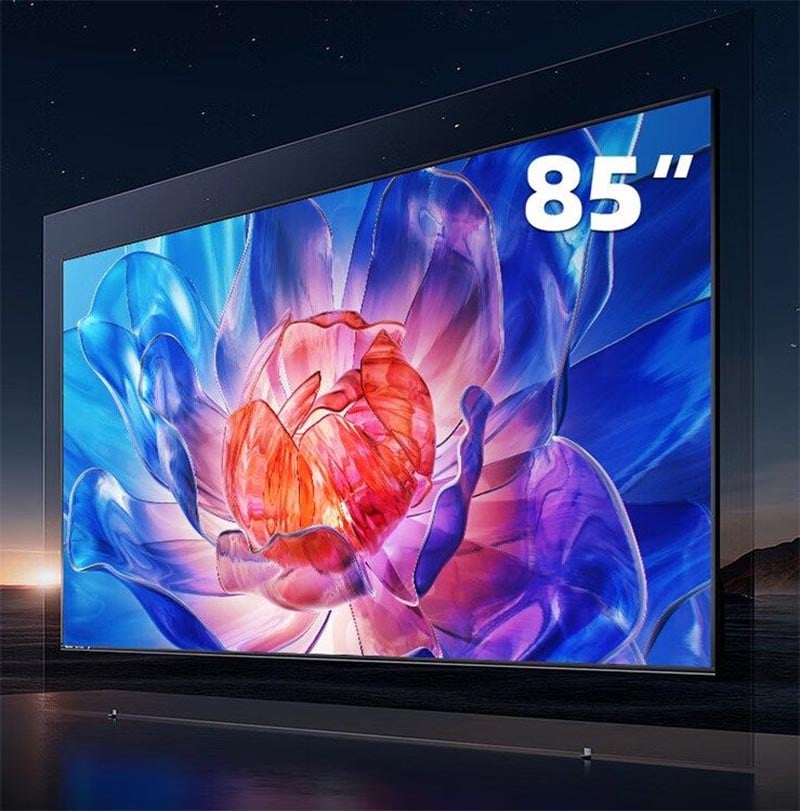 Hisense E8K TV
Hisense E8K series focuses on large screens, with 85 inches and 100 inches two major sizes. Among them, Hisense 85E8K is priced at 14,999 yuan, and Hisense 100E8K is priced at 25,999 yuan.
In terms of picture quality, Hisense E8K adopts ULED X MiniLED technology, 85-inch Hisense E8K has 1296 partitions, equipped with 2592 independent lamp beads, 100-inch Hisense E8K has 1620 partitions, Hisense E8K series can achieve XDR 1600nits peak brightness, 99% DCI-P3 color gamut, 0.9 color accuracy.
In addition, Hisense E8K is equipped with Hisense self-developed 16bits sense control ambient light technology, in order to achieve 16 times the traditional 4096 level dimming effect, but also brightness color temperature co-channel adjustment.
Hisense E8K screen supports 4K 144Hz, the chip supports 4K 144Hz decoding, HDMI 2.1 supports 4K 144Hz transmission, and also adapts to 4K 144Hz through VRR variable refresh rate.
In terms of sound quality, the Hisense E8K uses a 2.1.2 multi-channel spatial sound field with front-out and side surround horn design, 77W power audio, an independent audio amplifier, a 2.4L cavity, and supports 50Hz bass dive. Hisense E8K also uses Hi-Sound Pro for tuning.
Hisense E5K TV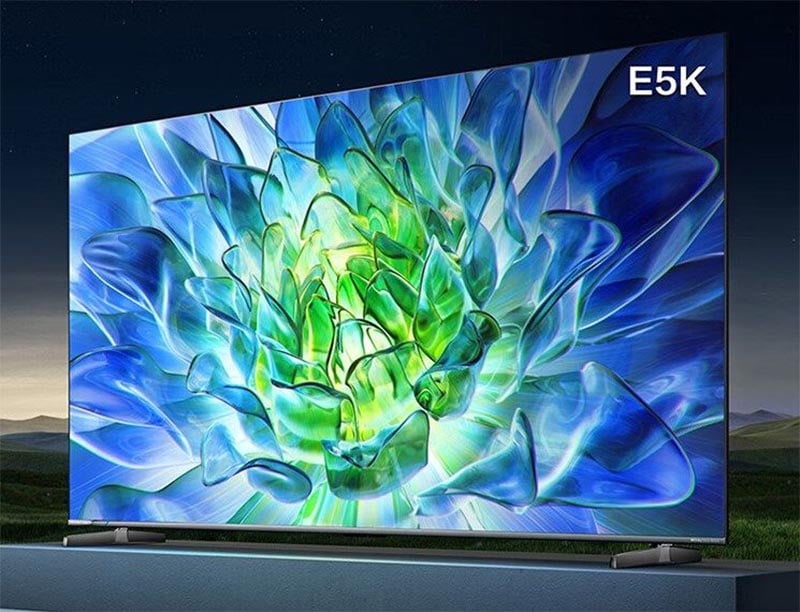 Hisense E5K has 220 light control driver chips for independent 220 hardware partition control and is equipped with U Super Picture Quality Engine Pro, which supports various picture quality technologies such as AI object intelligence perception, intelligent multi-frame fusion, AI high power computing, etc. The color gamut is 93% DCI-P3, and supports Dolby Vision and Care+ comfort vision programs.
Hisense E5K is equipped with 2.1 channels and 1.3L independent high-capacity subwoofer with bass diving down to 60Hz, 49W high-powered speakers, support for DTS X & Dolby MS12 decoding and Dolby Atmos 3D surround, as well as sound quality optimization and vocal enhancement via Hi-Sound.
In terms of storage, the Hisense 75E5K is 4GB+64GB and the Hisense 100E5K is 128GB.
Hisense E5K has three major sizes 65 inches, 75 inches and 100 inches.