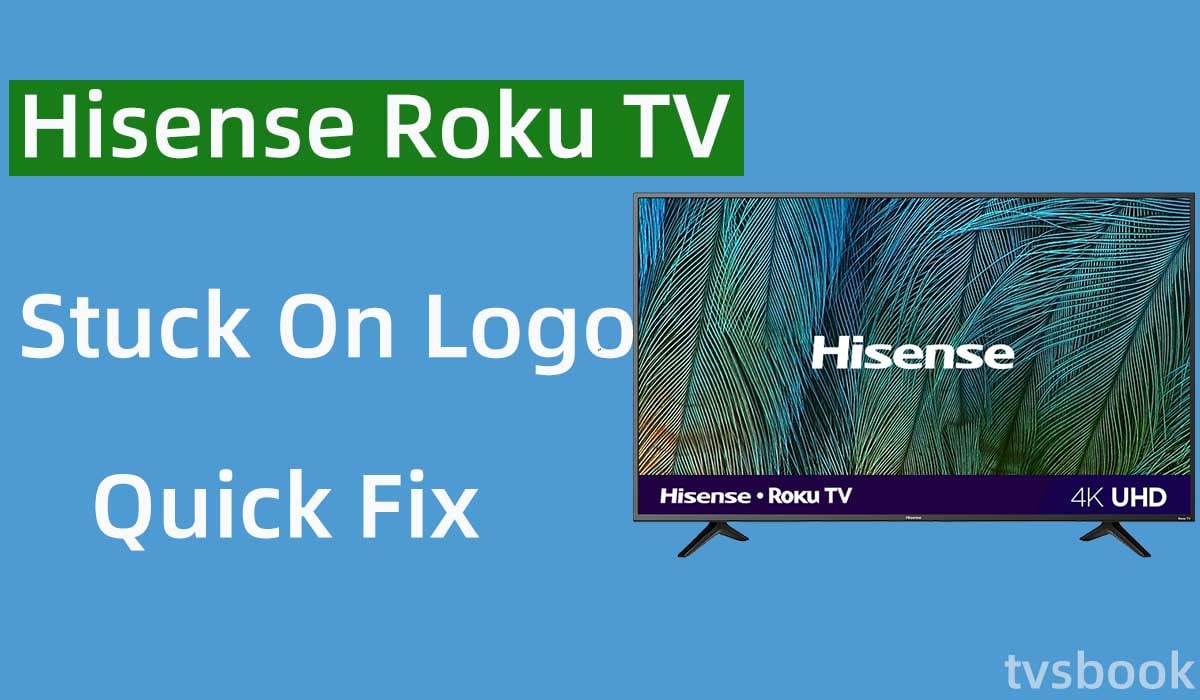 This article will show you how to fix Hisense Roku TV stuck on logo.
Hisense is able to occupy a place among many TV brands thanks to its high-quality technology and affordable price. Compared to other brands, Hisense TVs offer competitive features and quality at a cheaper price.
Hisense has also partnered with Roku OS to launch the popular Hisense Roku TVs. These TVs have a simple operating system and a wealth of content channels.
Hisense Roku TVs usually work well, but like other TVs, they can sometimes malfunction. For example, Hisense Roku tv stuck on logo, which will cause you to not be able to use the TV's functions or watch programs on it properly. You may be confused, luckily, this article will show you how to troubleshoot. You can fix the Hisense TV stuck on screen or constantly reboot by using the methods in this article.
You may want to know
how to fix dark shadow on TV screen
.
Why is my Hisense Roku TV stuck on logo?​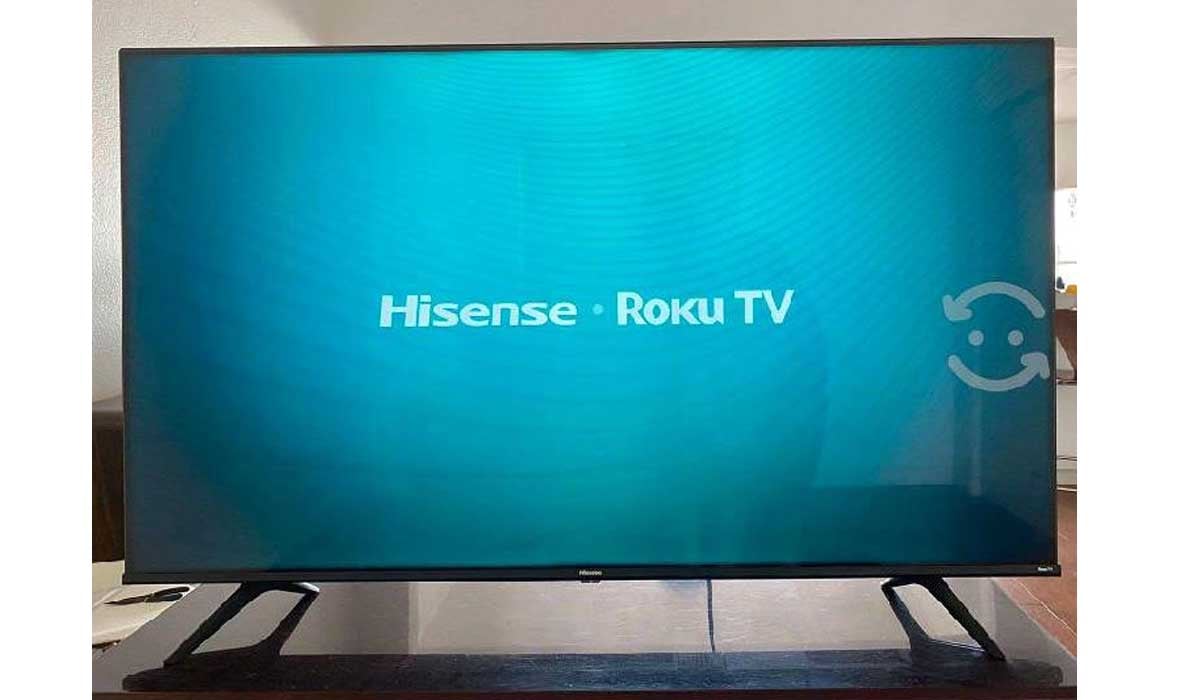 If your Hisense Roku TV or Hisense Smart TV is stuck on the Logo screen or keeps restarting, this may be due to an internal TV failure or software failure. Such problems are often reported by users and therefore, different solutions are available.
In most cases, you can use the following for troubleshooting. If you are unlucky, you may need the support of a professional repairer. Read on to see how to fix Hisense Roku TV stuck problems.
How to fix Hisense Roku TV stuck on logo?​
If your Hisense TV is stuck on the LOGO screen or any other screen, you can try the following to fix it.
Restart Hisense Roku TV​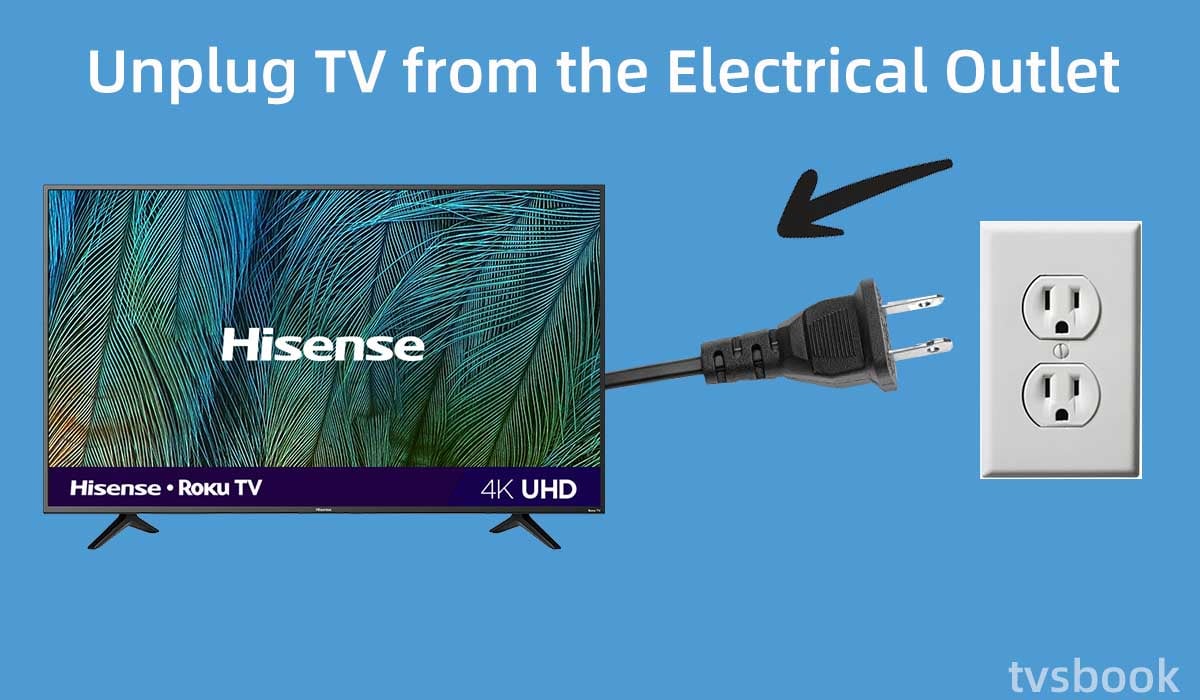 The first thing you can try is to restart your Hisense Roku TV, this usually fixes most of the TV software or application errors. Please follow the steps below.
1. Turn off your Hisense Roku TV.
2. Unplug the TV from the wall outlet and disconnect all cables connected to your Hisense TV.
3. Wait for more than one minute.
4. Reconnect the TV to the power source and connect the other cables.
5. Turn on the Hisense TV and check if the problem still exists.
Reset Hisense Roku TV remote​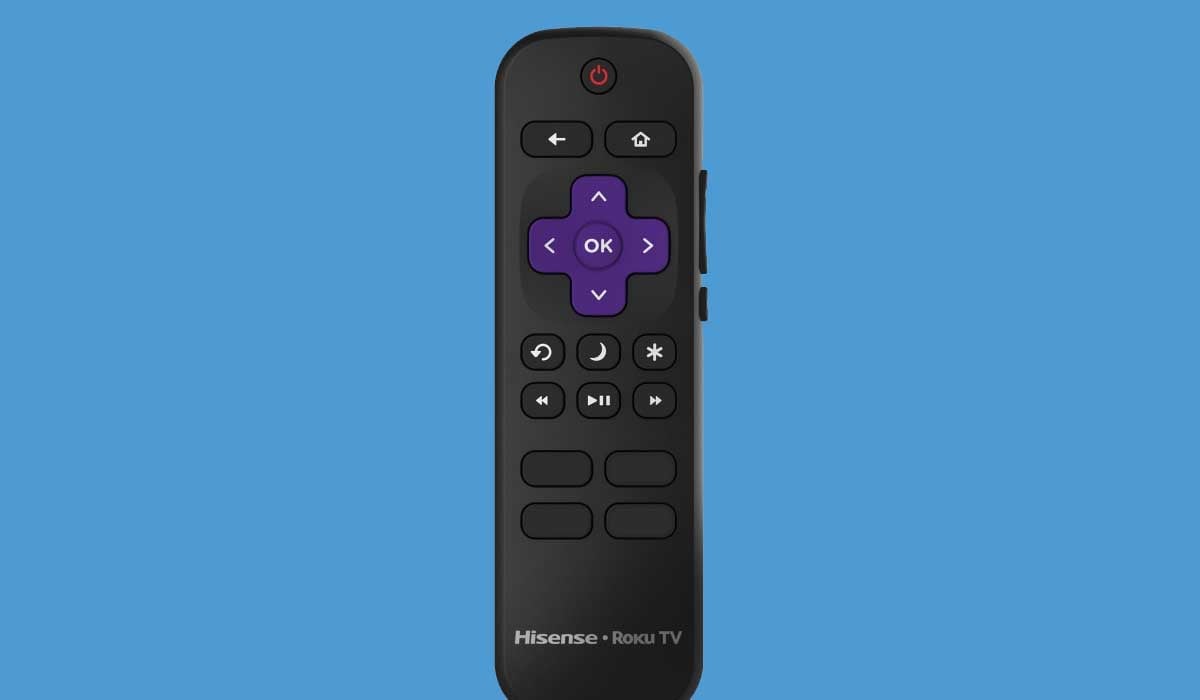 You can also try to reset your Hisense remote control by following the steps below.
1. Open the back cover of the Hisense TV remote.
2. Take out the batteries.
3. Press and hold the power button on the remote control for about 15 seconds.
4. Re-insert the batteries into the battery compartment, please follow the correct orientation.
5. If your battery is low, you need to replace it with a new one in time.
6. Turn on the TV to check if you can use the remote control to switch the TV screen.
Update Hisense Roku TV system​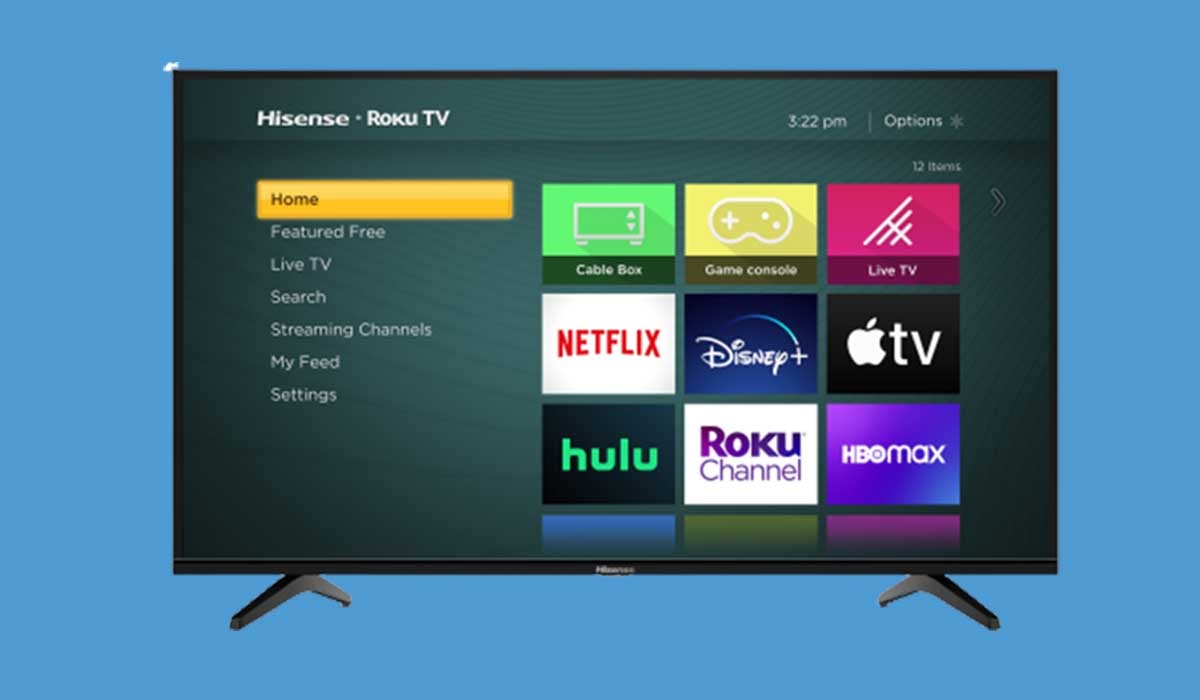 Hisense Roku TV will fix known bugs or introduce new features by pushing out new firmware. When you connect your Hisense TV to the Internet, it usually automatically checks for available updates and installs them.
If for some reason Hisense Roku TV misses a software update, your TV may not work properly and may also experience errors such as getting stuck on the logo screen or rebooting.
If this happens, you will need to manually install the latest firmware to update your TV. Please follow the steps below.
1. Visit Hisense's official website.
2. Find the support section for your Hisense Roku TV and download the firmware that corresponds to your model.
3. Download the file and unzip it.
4. Copy the files to a USB stick, please format your USB stick with FAT32 system in advance.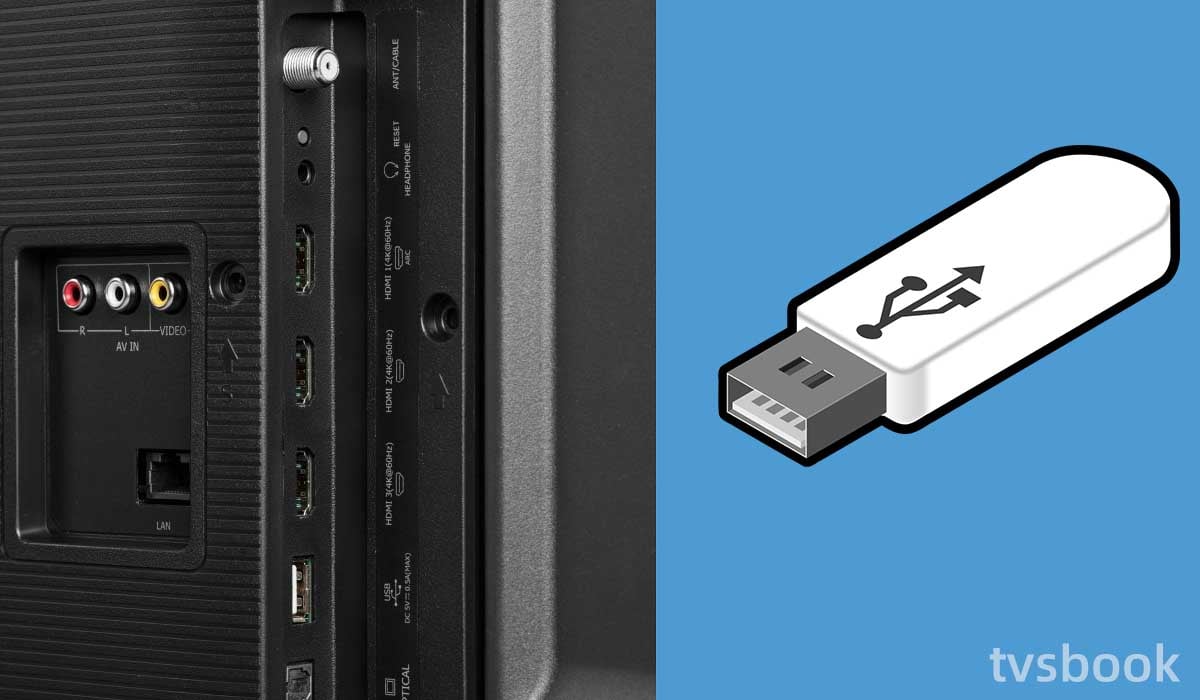 5. Insert the USB flash drive into the USB port of your Hisense TV.
6. Disconnect the power of the TV.
7. Press the power button on the remote control and plug the TV into the wall outlet.
8. The TV screen will display the update menu, follow the on-screen prompts to install the latest firmware.
Factory Reset Hisense Roku TV​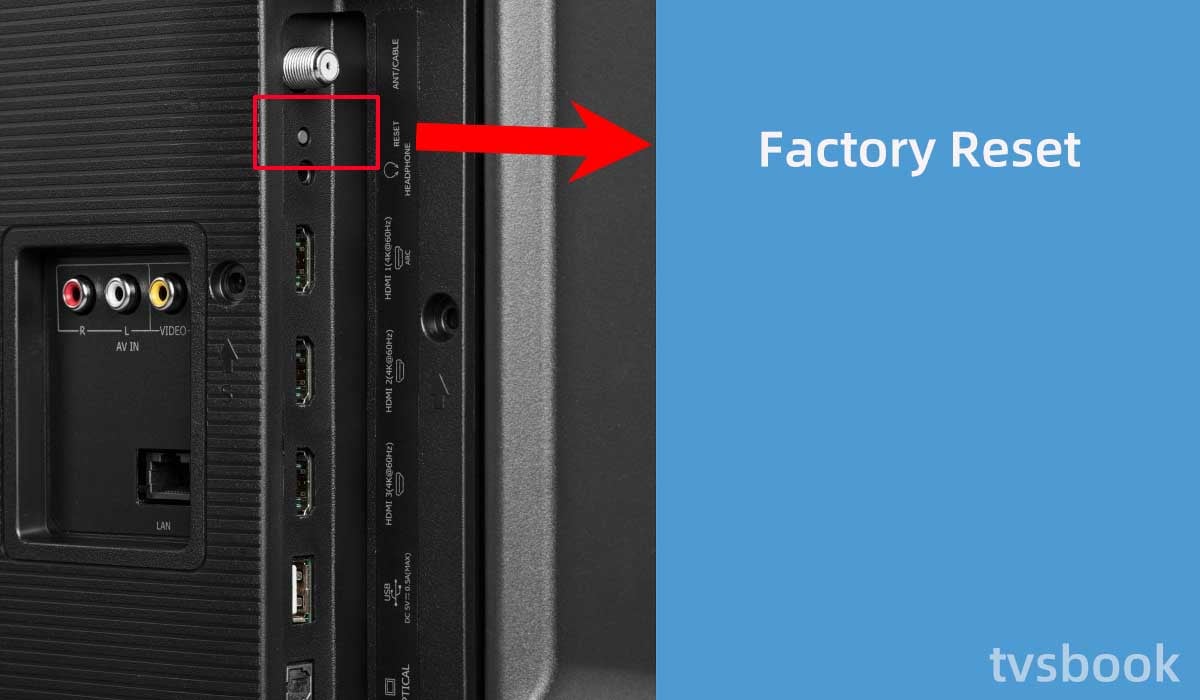 If you have tried other ways and the problem still persists, you may need to restore your Hisense TV to factory settings. Resetting your TV to factory settings will erase all information and data, as well as fix most system faults.
However, based on the fact that your TV is stuck on the logo screen, or in a reboot loop, restoring factory settings can be a bit tricky.
You can look for the reset button on the back of your Hisense TV, or if you can't press the button, look for a paperclip or similar tool to press the button in the pinhole. The TV will restart.
Contact Hisense Customer Support​
If you have tried all of the above and the problem still persists, then you need to contact Hisense Customer Support. They will provide you with more professional help. You will need to give them the information about your TV, which you can find on the back of the TV or in the settings.
After the reset, your Hisense Roku TV will be restored to its initial state, please back up your important data in advance.
FAQs​
How do you unfreeze a Hisense TV?​
To repair your frozen Hisense TV, first check for physical damage to the device and inspect all cords for damage. The device should then be reset. Check your internet connection after resetting the device to ensure it is stable and a good source. Finally, ensure that all system updates have been completed.
How do I reset my Hisense Roku?​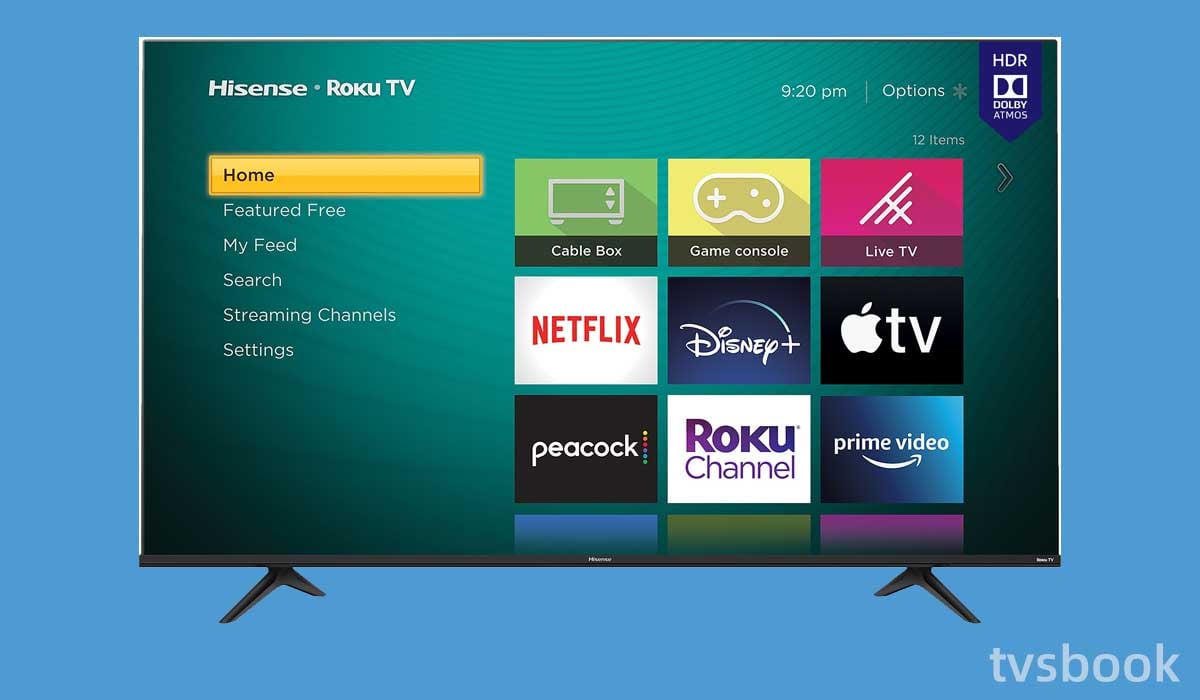 1. Turn on your Hisense Roku Smart TV and select the Menu option on your TV remote.
2. By pressing the Enter or Ok button on your remote, select the Support option.
3. Now, select Self Diagnosis from the support menu and press Enter or OK.
4. Scroll down until you see the Reset option.
5. When you select it, it will prompt you for a security key or pin. This security key or pin can be found in the user manual or guide for your Hisense TV.
6. You can now reset your Hisense Roku Smart TV by entering the PIN.
7. The process of resetting will now begin. The TV will be reset when it restarts.
Summary​
Now that you know how to fix Hisense Roku TV stuck on logo, you can follow this article to troubleshoot it yourself. If all else fails, you need to contact a professional repairer or Hisense support.