Hisense 2022 has launched Mini LED TVs that include U9H and U8H. many people ask: U9H vs U8H, what's the difference? How should I choose? Here we compare the parameters of these two TVs and analyze the pros and cons of both TVs to help you make the best choice between Hisense U9H and U8H.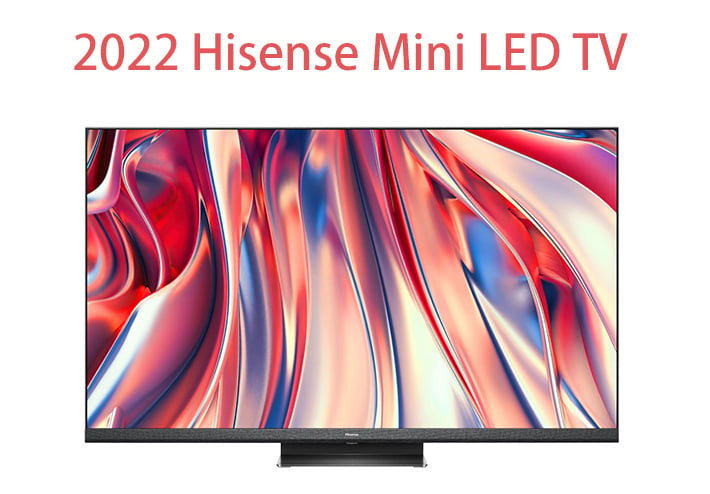 Hisense U9H vs Hisense U8H: Are they good?​
Both Hisense U9H and U8H are the most anticipated TV models of 2022 and they come with almost the latest features including Google TV, HDMI 2.1 interface, Dolby Audio, HDR10+ and Game Delay mode. There is no doubt that neither of these TVs will disappoint you. In
Hisense U9H Review
and
Hisense U8H Review
, some users analyze the specific specifications and performance of these two TVs.
Hisense U9H vs Hisense U8H: What's different?​
Available Sizes​
According to official sources, the Hisense U9H is only available in the U.S. at 75 inches, while the U8H has three models: 55 inches, 65 inches and 75 inches. Therefore, if your living room can't hold a 75-inch TV, Hisense U9H might not be the right choice for you. Curious to know what size TV is best for your living room? Please use the
TV Size Calculator
to get the results.
Peak Brightness​
Hisense U9H and U8H are almost the same in terms of specification parameters and features, but they have different peak brightness. According to the official claim, Hisense U9H can reach a peak brightness of 2000nit while U8H is 1500nit. Therefore, Hisense U9H is one step ahead in terms of peak brightness.
Price​
As the model numbers of these two TVs show, Hisense U9H is an advanced version of U8H, and there is no doubt that for the same TV size, Hisense U9H is more expensive than Hisense U8H. For the exact price, please refer to the official in your place.
Model Name
Hisense U9H
Hisense U8H
Year
2022
2022
Available Size
75''
55"、65"、75"
Peak Brightness
2000nit
1500nit
Backlight type
miniLED FALD
miniLED FALD
Frequency (Hz)
120 Hz
120 Hz
Resolution
4K
4K
SoC / system chip
MediaTek MT9900
MediaTek MT9900
HDMI
4 (2x HDMI 2.1)
4 (2x HDMI 2.1)
USB
2
2
ALLM
YES
YES
Bluetooth
YES
YES
WIFI
WiFi 5 – 802.11ac
WiFi 5 – 802.11ac
Speaker
10W+10W+10W+10W+20W+5W+5W
10W+10W+10W+10W+20W+5W+5W
Dolby Atmos
YES
YES
HDR10
YES
YES
HDR10+
YES
YES
Assitant
Google Assistant, Alexa
Google Assistant, Alexa
Streaming platform
Amazon Prime Video, Apple TV app
Disney+, HBO Max, Hulu
Netflix, YouTube
Amazon Prime Video, Apple TV app
Disney+, HBO Max, Hulu
Netflix, YouTube
Special Feature
IMAX Enhanced
WiSA
Game Mode Pro
IMAX Enhanced
WiSA
Game Mode Pro