How do panels and backlight affect the picture of a TV?
Panel technology is almost the most important factor in determining the performance of a TV screen. TV panels can be divided into two categories: LCD panels and OLED panels.
OLED TV through the self-emitting organic LED as a light source, has a very high contrast and picture details, excellent display effect makes it firmly occupy a place in the high-end TV.
Ordinary LCD TVs are not very expensive, but with newer display technology support, such as miniLED and QLED technology, LCD TVs are also able to have a high-end level of display effect.
1. mini LED technology​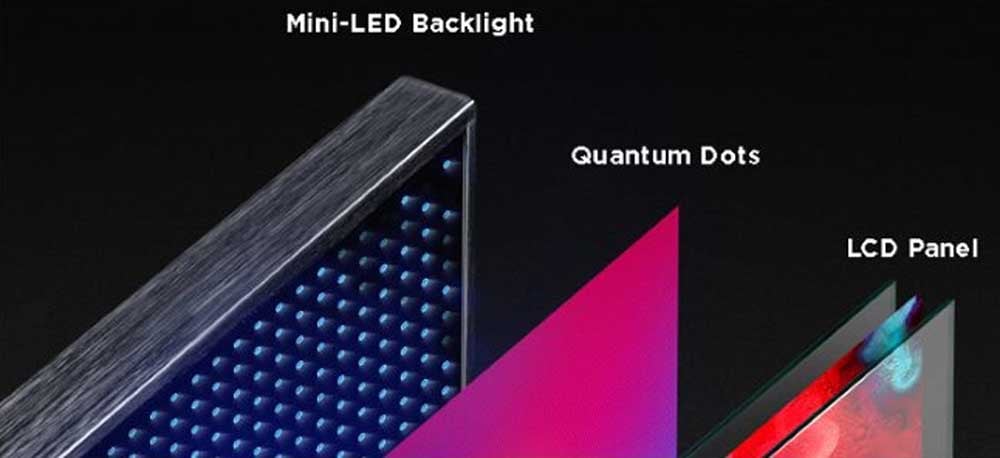 mini LED technology, through the dense arrangement of LED as the backlight source of the LCD panel, so that LCD TVs can also have higher contrast and color display effect. But because the number of LEDs in the mini LED panel is too many, control the brightness of the general unified control of an area backlight light and dark, which leads to another factor related to the TV picture quality - backlight partition.
Simply put, the more backlight partitions the same size miniLED TV has, the better the picture quality. TVs with a super high number of backlight partitions can more finely control the backlight area of light and dark levels, the picture is more distinct, bringing people a better visual experience.
2. QLED​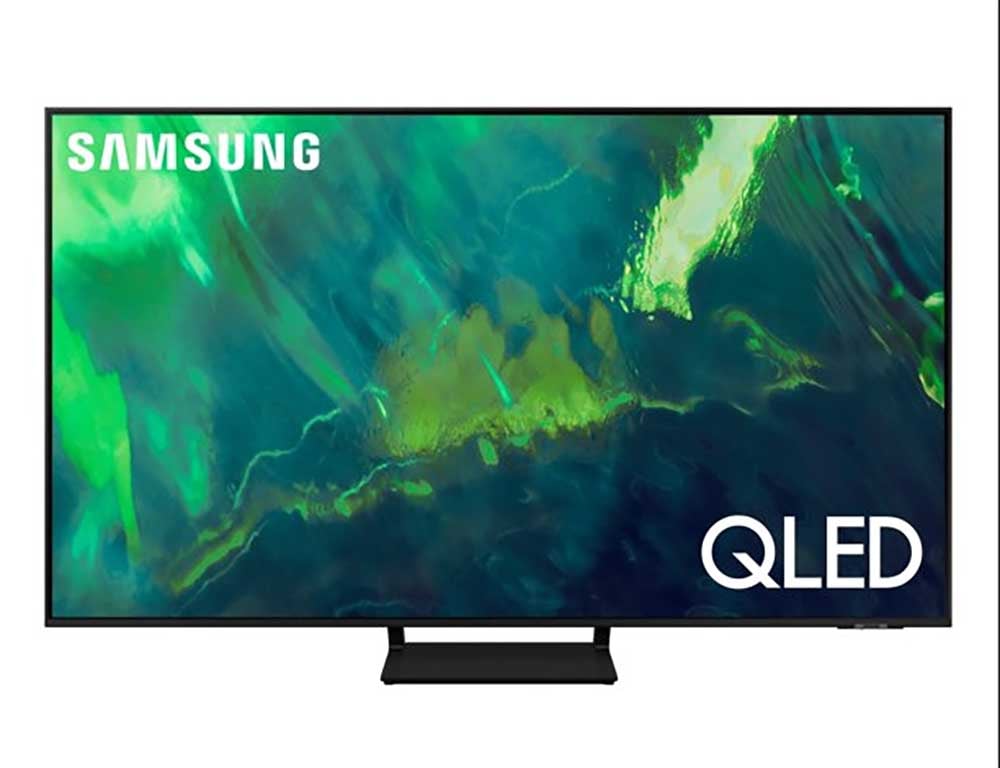 QLED technology is another display technology that makes LCD TVs bloom brilliantly. By adding a layer of quantum dot diaphragm to the LCD panel, the light from the backlight panel will be filtered more purely after the diaphragm, enhancing the color breadth of LCD TVs and making the picture display more realistic. At the same time, QLED TVs can achieve extremely high brightness, such as Samsung's 8K QLED TVs can achieve a super brightness of 4000nit.
3. IPS panel vs. VA panel​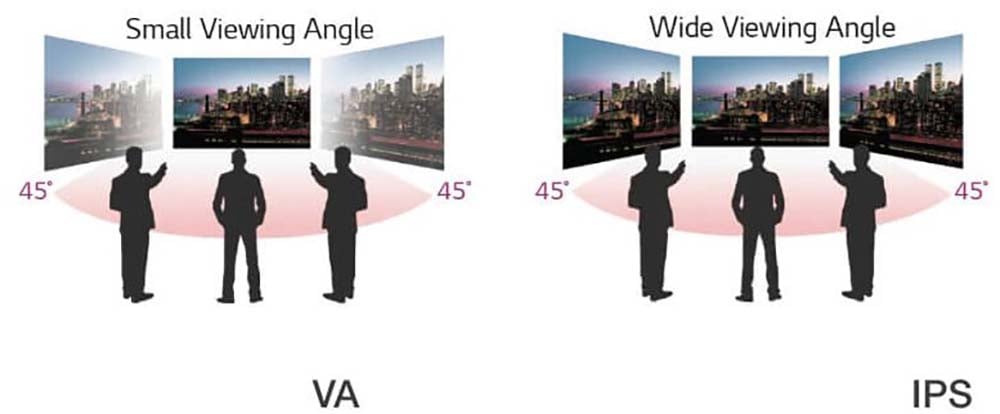 LCD TV screen is divided into IPS screen and VA screen, the screen is different on the TV viewing effect also has an impact.
The IPS screen has a wide viewing angle, but the contrast is low and the light control ability is not very good. VA screens, on the contrary, have better contrast and dark details, but average viewing angles.
But now Samsung and Sony's high-end VA screen TVs using a wide range of sharp view technology, to make up for the lack of VA screen view, although the cost is higher, but let VA screen has become more suitable for high-end LCD TVs to use the screen panel.