This article will introduce the method on how to watch TNT content on Samsung TV.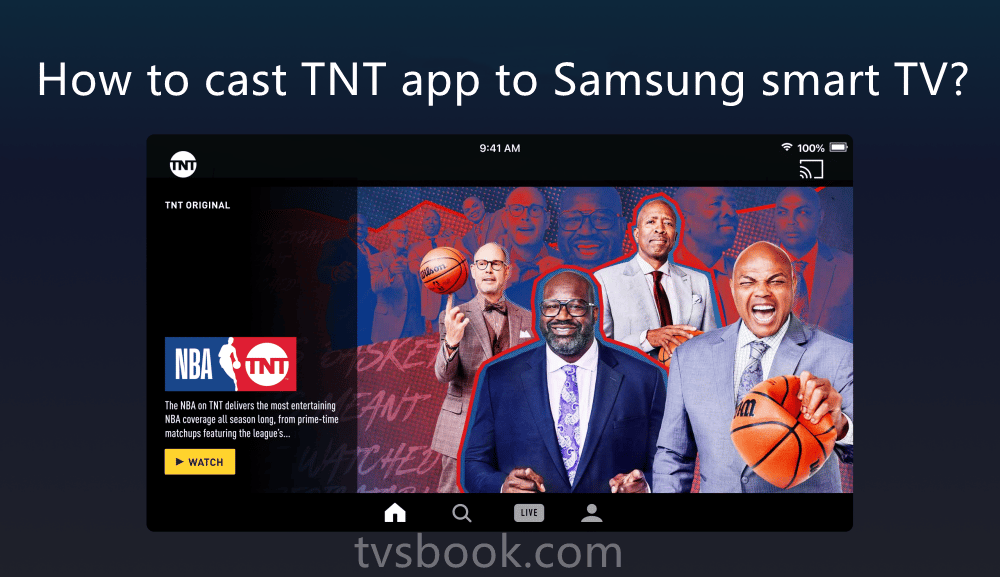 What is TNT app?​
The TNT app is a platform that makes watching live sports, movies and full episodes easy. It can log in with your TV provider to watch live sports such as NBA on TNT, NHL on TNT, USA Football and AEW on TNT. You can enjoy your favorite TNT original works, classic collections and blockbusters on your smart TV or mobile screen. But sadly, the Samsung TV was an accident. That is, the TNT app is not directly available on the Samsung Apps Hub.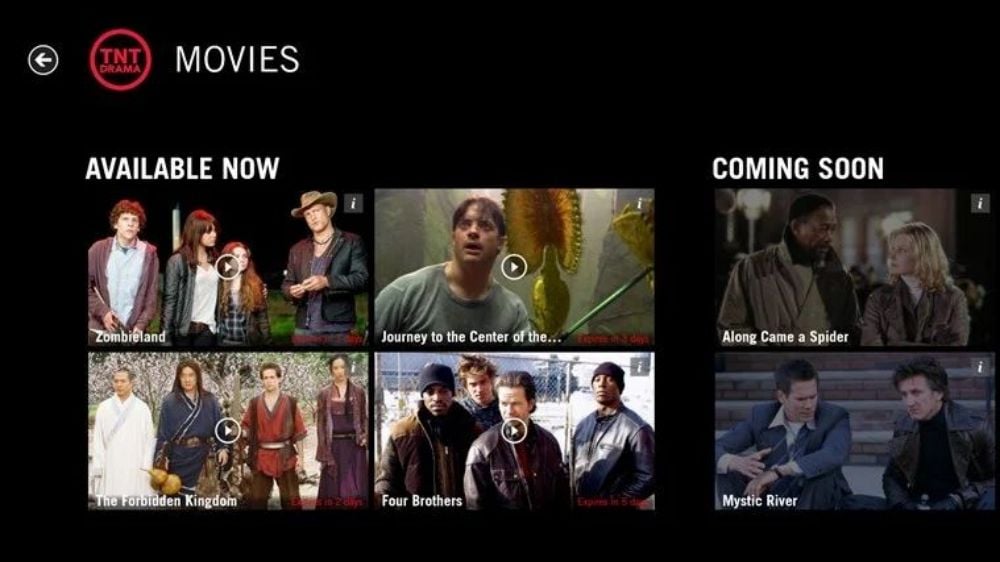 How to cast TNT app to Samsung smart TV?​
Follow these steps to cast TNT app content to Samsung smart TV.
Install Samsung Smart View for your mobile phone​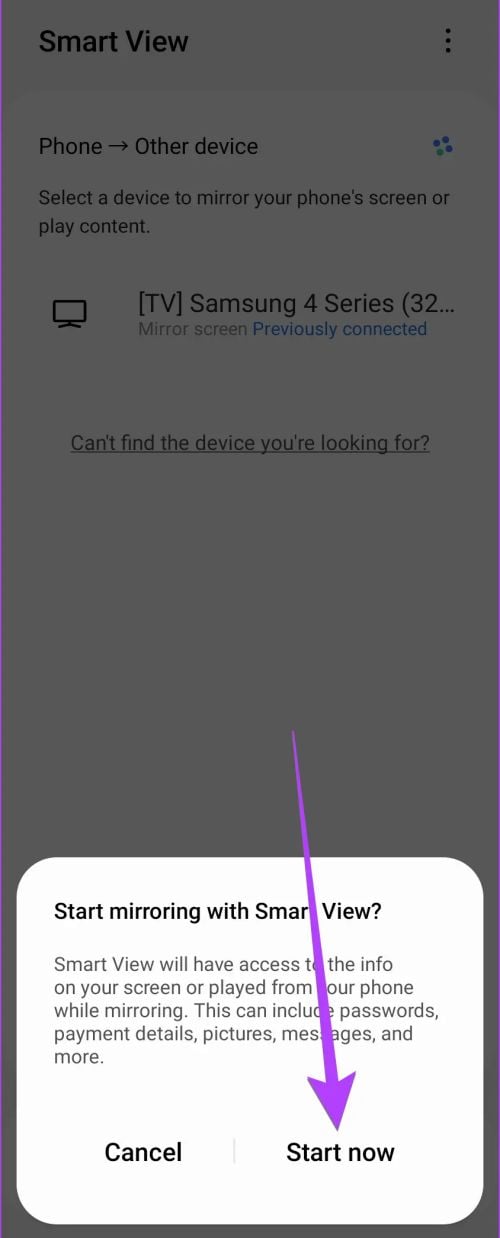 1. To get started, please turn on your mobile data and launch the corresponding Google Play Store. This is easily available on any mobile device.
2. Now, please click on the search panel and browse the Samsung Smart View application.
3. Then, discover the desired application from the provided search results and click on the "Install" button to have the desired application on your Android device.
4. After installing the Smart View app on your device, please tap the Open button to start the screen mirroring service on your Android. Now you have the tools to mirror the TNT app on your phone screen to your Samsung Smart TV. Please move to the next step.
Install the TNT app for your mobile phone​
Now, open the Google Play Store again on your mobile device and install the TNT app. The procedure for installing the TNT app is the same as the previous step for installing Smart View, which is not a difficult job.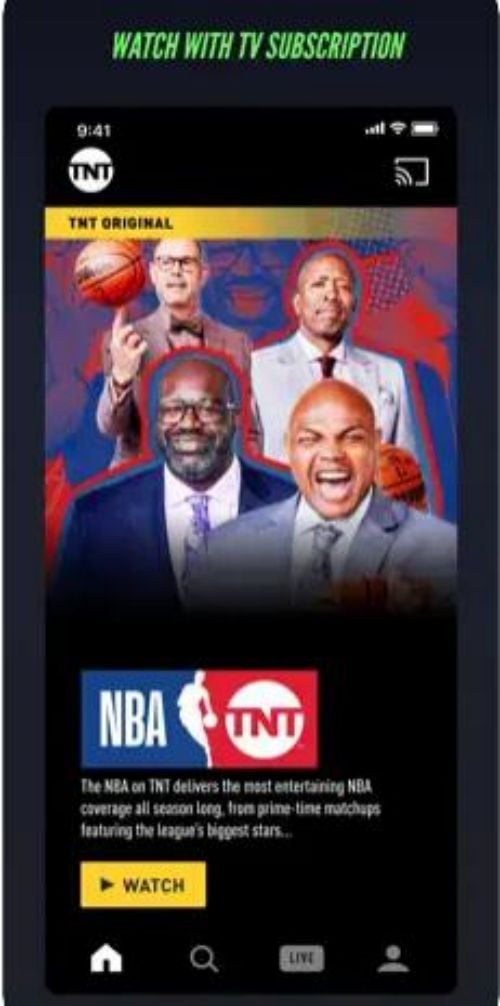 Cast TNT app content to Samsung Smart TV​
1. Connect your mobile device and Samsung Smart TV to the same network and make sure they are both working properly.
2. Open and run Samsung Smart View, click
Add Device
and select your Samsung Smart TV from the available devices.
3. Type the PIN to connect and click Smart View to screencast the screen.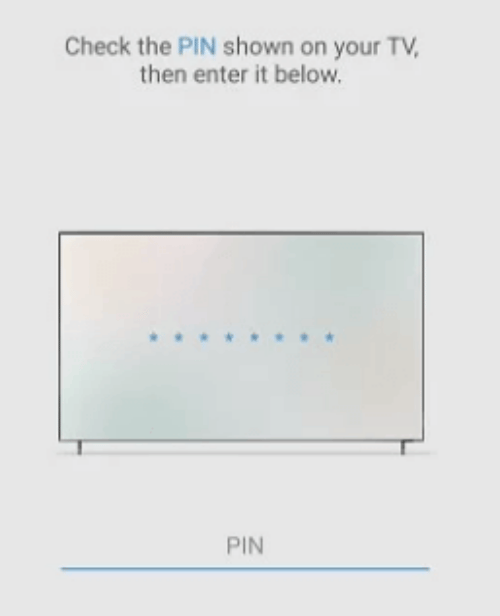 4. With the TNT app open and running, log into your TV provider subscription and choose what to stream.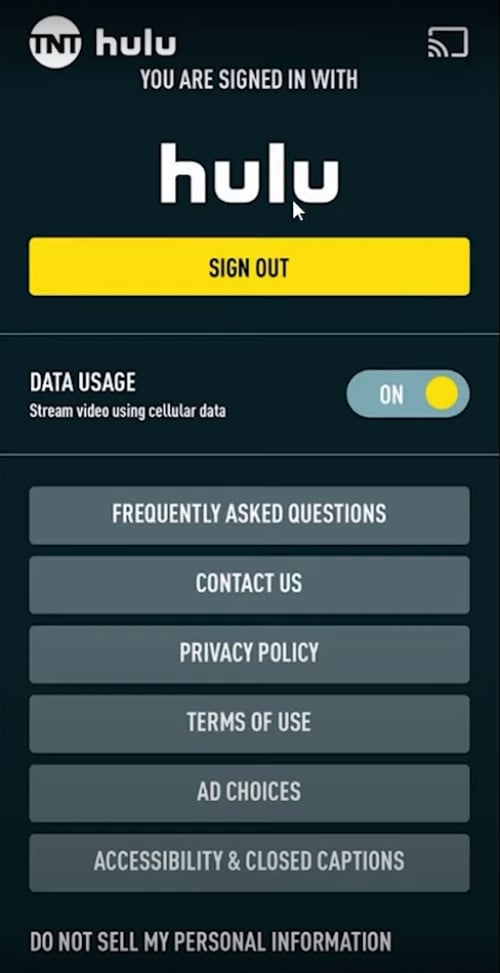 Is there a TNT app for Samsung smart TV?​
No, the TNT app is currently not available on Samsung Smart TVs. TNT is an American cable channel that you can subscribe to through cable providers like Cox, DIRECTV, Dish, Optimum, Suddenlink, Verizon, and more. Subscribing to the TNT channel through cable TV will give you access to a dedicated app called Watch TNT. You can then access the TNT app on all your smart devices.
Last edited: