The Samsung S95B QD-OLED is one of the ultra-high-end TV models distributed in 2022, offering best-in-class picture quality and a range of A/V and gaming-related extras. Learn how downloading apps on the Samsung S95B can give users access to even more streaming services. Here is the guide on how to download apps on Samsung S95B TV.
How to download apps on Samsung S95B TV?​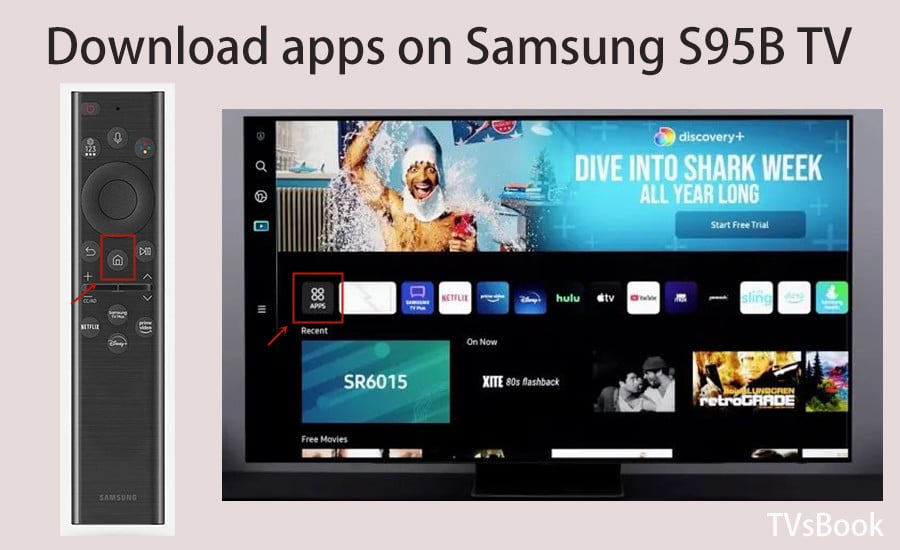 1. Press the Home button of Samsung S95B remote control to come to the main page, then press the arrow keys to navigate to APPS.
2. If you are using your Samsung S95B TV for the first time, please login to your Samsung TV account. If you do not have an account, please follow the prompts to register and log in.
3. After you have finished logging in, click on the magnifying glass search icon and enter the application you wish to download, such as Specturm.
4. After clicking Search, you can select the app icon from the search results and click Download and Install.
5. After the installation is complete, you can open the app directly or find it in your Samsung S95B TV Home page.
In this guide on
How to Download Apps on Samsung TV
, people are provided with more general ways to get apps for Samsung TV. Samsung S95B TV is one of the best smart TVs in 2022 and you can learn more about this TV through what users share bellow.
Reading About Samsung S95B TV:
Samsung QN95B vs QN90B vs QN85B vs S95B Comparison Review
Samsung QN95B vs S95B Specification Comparing
Samsung S95B vs. Sony A95K vs. LG C2 TV Comparison Review