Huawei smart screen S3 Pro, the company's first 4K casting TV, was released on April 17. Huawei Smart Screen S3 Pro links with many video content platforms such as iQiyi and Bilibili (Chinese video platforms), enabling 4K screen casting without the need to start a large screen APP.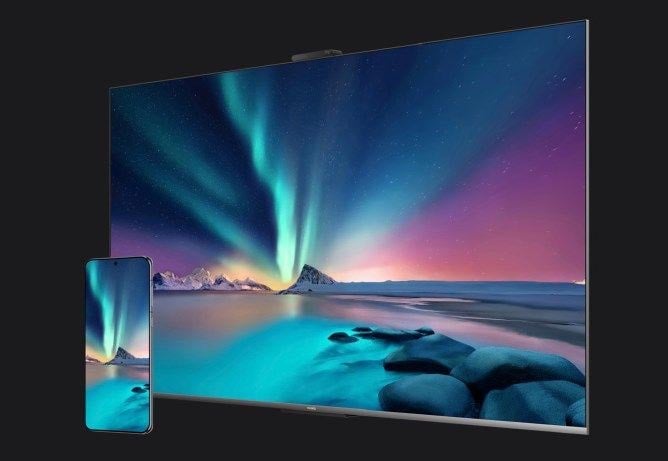 If users only have a small screen membership from video platforms, they can watch movies through the super casting, and the cloud can automatically match the 4K movie source.
Meanwhile, the super casting function of Huawei Smart Screen S3 Pro TV supports 6-hour continuous casting without delay, 60 frames per second, and 80ms low delay, and provides distributed screen projection, split-screen projection, PC screen projection, and other subdivided screen projection modes.
Huawei Smart Screen S3 Pro has a built-in 4K flagship main chip +AI vision chip, with a 92%DCI-P3 color gamut and 4K 120Hz refresh rate.
In terms of audio, Huawei Smart Screen S3 Pro is equipped with four units of speakers and has obtained dual Vivid audio and picture certification.