The LG A2 OLED TV is the entry-level OLED TV in LG's 2022 lineup. It is more suitable for users who want to experience the excellent picture quality of an OLED TV, but do not have a display at home that supports gaming (HDMI 2.1 and high refresh rate). The LG A2 OLED TV is available in 48-, 55- and 65-inch sizes, and for the vast majority of people, it basically covers the TV size category for everyday use.
LG A2 OLED TV Review Appearance​
The design of the LG A2 TV is similar to the LG A1 OLED, the bezel is still very narrow overall, and it has two V-shaped feet as a stand. It also lifts the screen off the table high enough so that placing the smaller soundbar in front won't block the screen, but the larger soundbar will.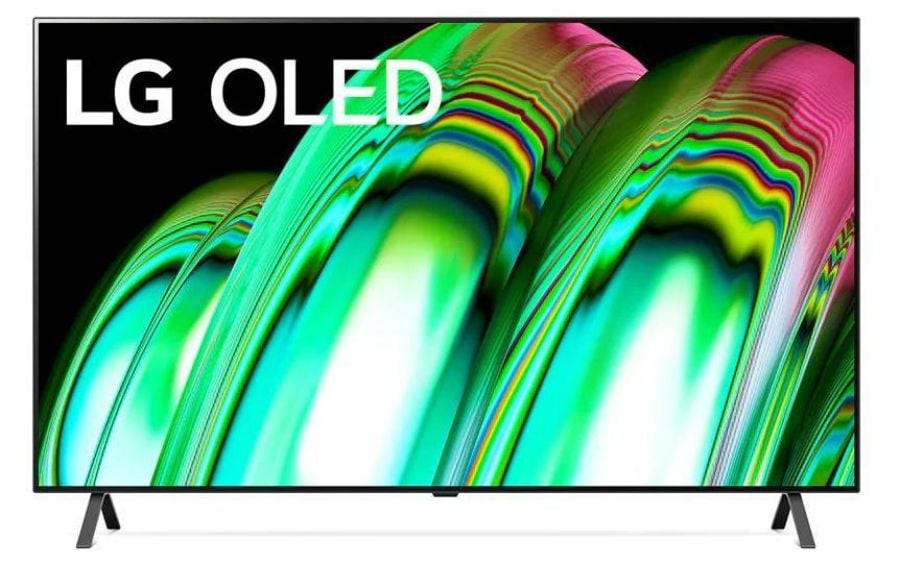 The back is covered with a brushed metal panel, the main body is a plastic shell, and the TV interface is designed on the side part. It will be easier to operate if you choose to place it upright on the desktop, but if you choose to wall mount it, there will be some inconvenience in the use of the interface.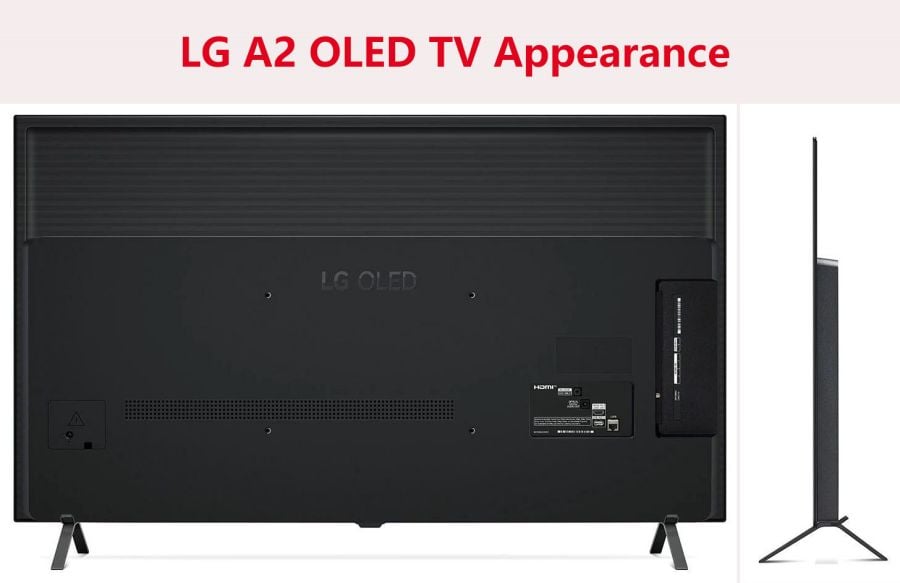 LG A2 OLED TV Review Display Quality​
LG A2 TV has high contrast, producing perfect blacks when displayed next to white objects. LG A2's SDR peak brightness is fine, but when placed in a very well-lit living room, there is still glare. The LG A2's HDR peak brightness allows small bright spots to stand out compared to the rest of the image, but it's not as bright as other OLED TVs for a truly impactful HDR image.
The overall picture is clear and color accurate when playing back 720P and 1080P content. It also displays native 4K content perfectly and doesn't suffer from jitter. the LG A2 TV has a WOLED panel because it uses a RWBG sub-pixel layout with four pixels lined up in a row. So the four pixels are never open at the same time.
LG A2 OLED TV Review Game Experience​
The LG A2 has a near-instantaneous response time, with virtually no motion blur behind fast-moving objects. However, there is still persistent blur due to OLED's sample-hold method. the LG A2 only has a 60Hz refresh rate and does not support variable refresh rate technology to reduce screen lag. This means no high frame rate games, and if your game frame rate drops, you'll see tearing.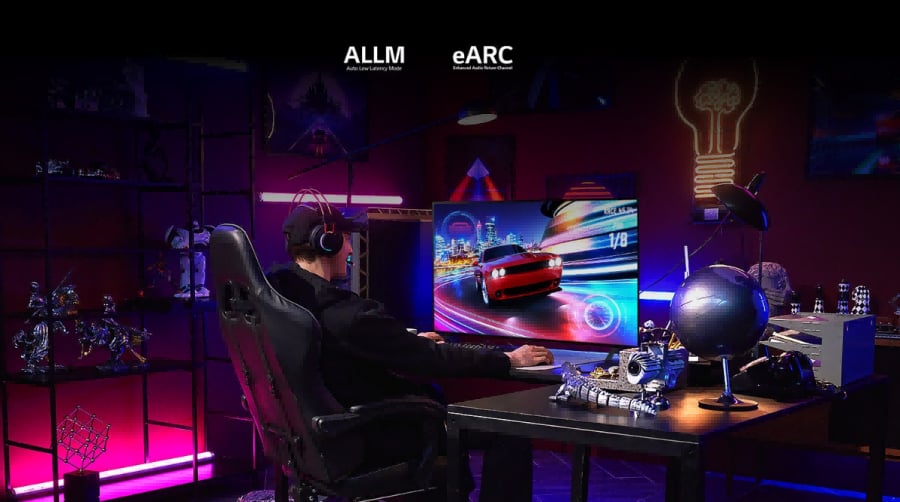 But the LG A2 is perfect for users who like to play games, it has a very fast response time and low latency to give console users a smooth and fast gaming experience.
LG A2 OLED TV Review Summary​
The picture quality of the OLED TV is still very good, although it is compared to other LG OLED TV although there is no 120HZ refresh rate. But for most users in terms of daily use, or a very practical TV. For game users, playing a console game like Switch is no problem at all, but if it is a game like PS5, LG A2 can not achieve a high refresh rate.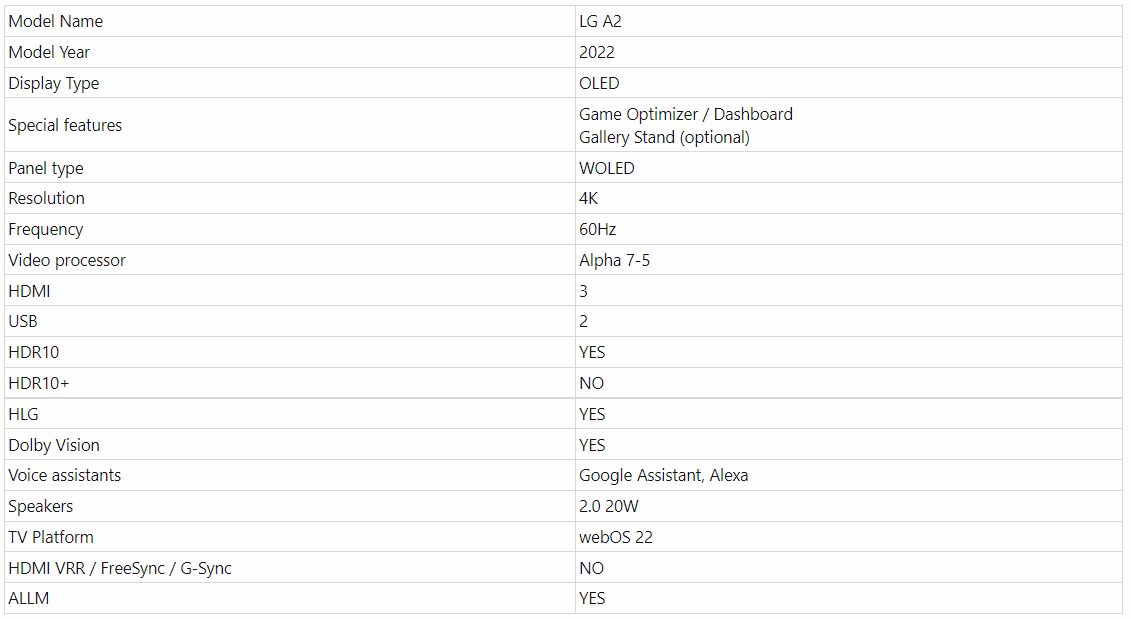 Read more about
LG A2 vs. LG A1 TV Review
.