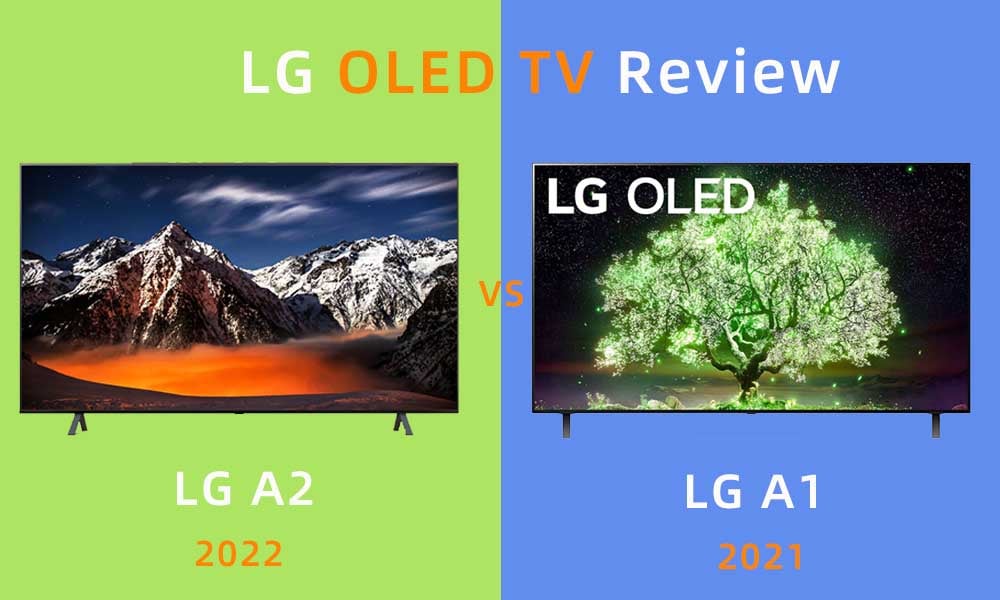 LG's OLED TV lineup for 2022 is strong, and with new panel technology and also image processors, LG is bringing even more great TVs to the market. LG is also introducing a more affordable option, the LG A2. Just like last year's LG A1, the A2 is also the most affordable of this year's OLED models, making it a good choice for less demanding users. This article will compare the LG A2 and A1 to see what upgrades are available.
1. Appearance Design

​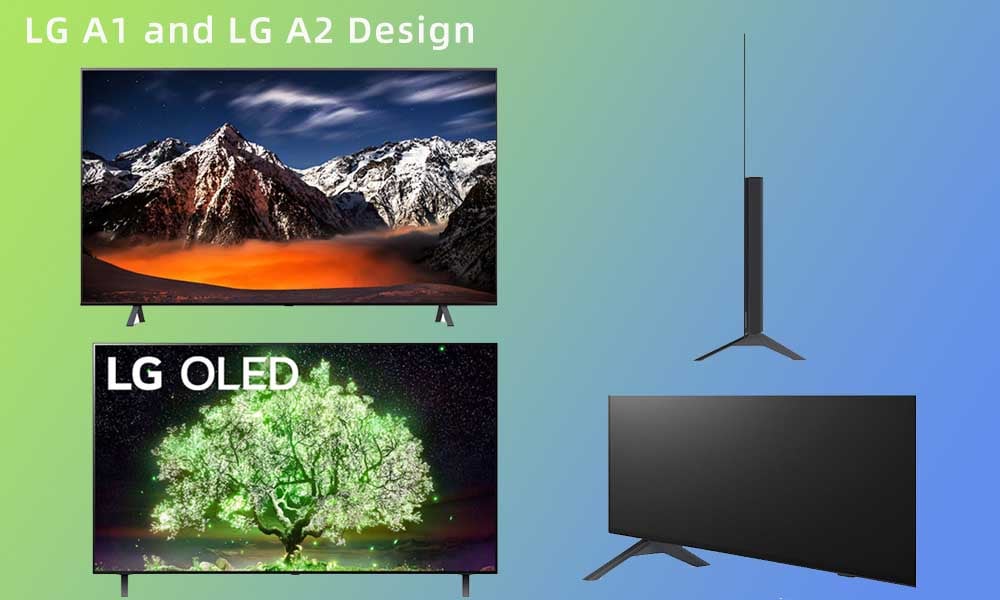 The LG A2 looks almost identical to the G1 with an extremely thin black bezel that keeps your eyes focused on the screen. The back is also black. Neither TV comes with cable management, so you may need to sort through the clutter of wires.
Both TVs use a similar triangular stand that supports the TV well, although it also takes up a lot of space. The stand is very low, so not enough for you to put a soundbar.
2. Picture

​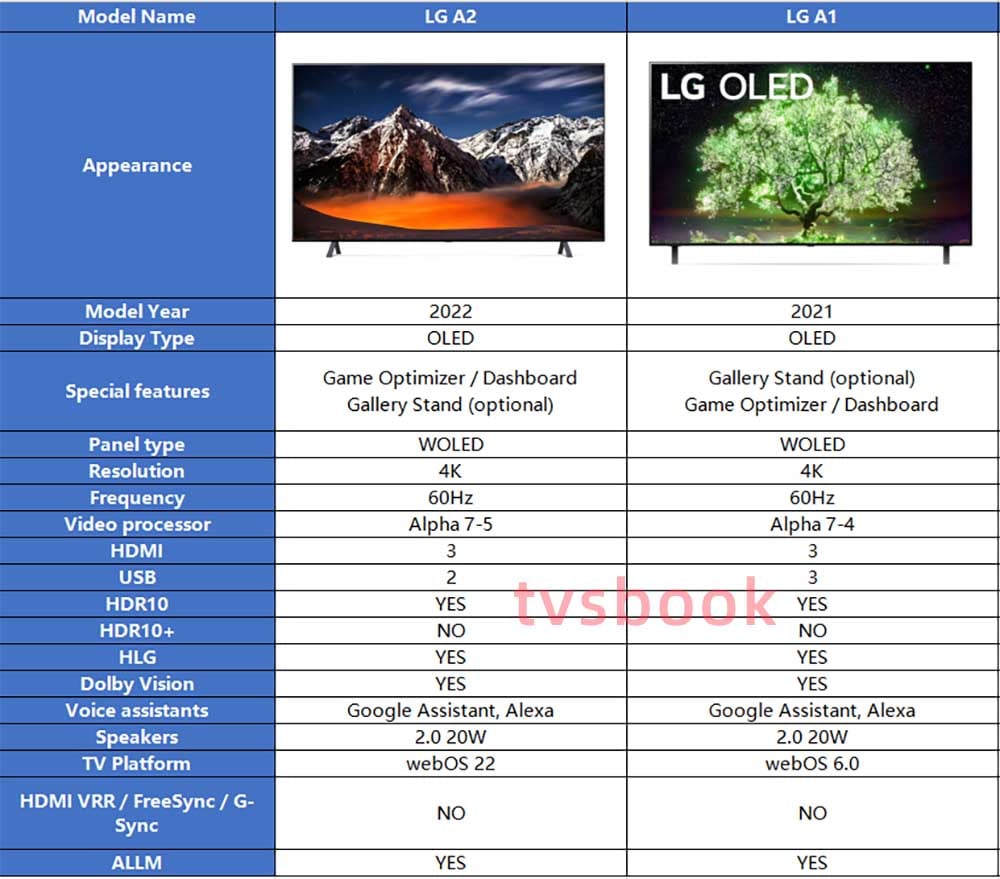 The LG A2 and LG A1 are positioned in the same way, both being entry-level OLED TVs in their release years. If you like the picture quality of OLED, but don't want to buy the more expensive LG C2 or LG B2, then the A series is a good choice. (
LG B2 vs. LG C2 vs. LG C1 OLED TV Comparison Review
)
Both the LG A2 and LG A1 have the characteristics of OLED TVs, which are very high contrast and have the ability to display very distinct and uniform blacks, but both are limited to 60Hz refresh rates.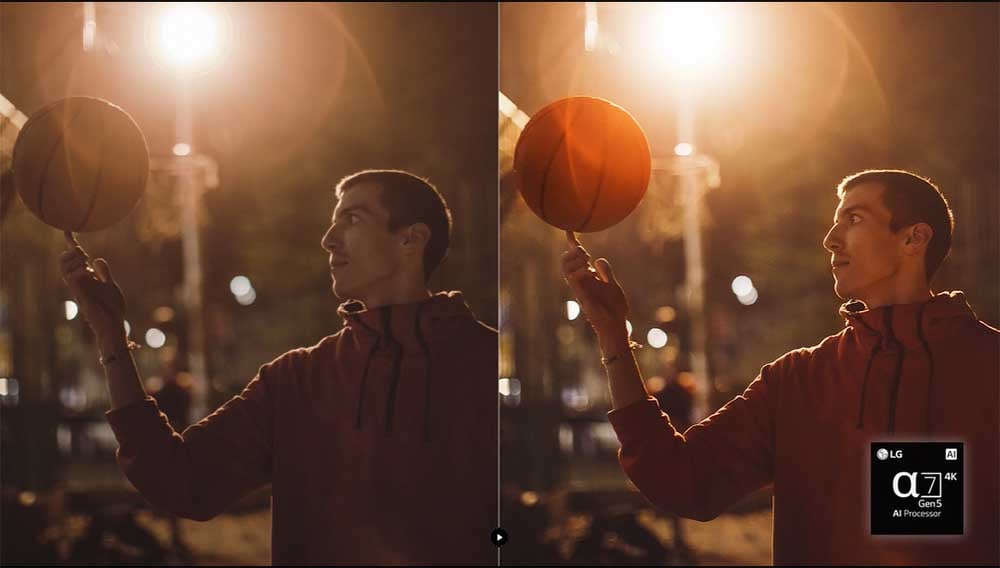 A2 and A1 are equipped with Alpha 7 processors, but A2 uses a newer fifth-generation processor, so the image detail processing is better. And both TVs support HDR10, HLG and Dolby Vision, so older movies can be presented well. Due to the nature of OLED, it is not bright enough to resist glare in very bright environments.
3. Game

​

Both the A1 and A2 are great for gaming because the OLED panel is used, making the A1 and A2 response times very fast, and both support ALLM (Auto Low Latency Mode).

However, neither the LG A2 nor the LG A1 TVs come with any HDMI 2.1 output, nor do they support technologies such as VRR, FreeSync and G-Sync. So it's not a suitable TV for gamers who want to connect to the latest gaming consoles.
4. System

​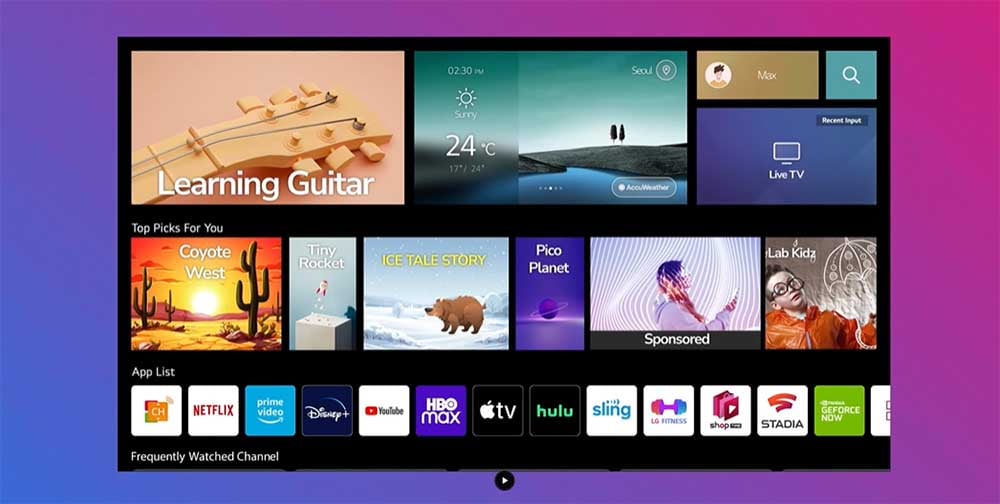 It can be noted that the 2022 LG TVs are equipped with a system called webOS 22, and the LG A2 is no exception. In terms of functionality, there is not much different from the webOS 6.0 that comes with the LG A1. But the new system has improved personalization and recommendations, and adds an "Always Ready" mode.
Summary

​

Overall, LG A2 and LG A1 are both good OLED TVs that can be purchased as entry models. 2022's A2 is mainly upgraded on the processor and system.