Many people now choose OLED TVs because it has a wider viewing angle, the TV is thinner, there is no need for an extra TV stand, and you can easily hang the TV on the wall to fit your décor. Now LG 2022 also launched a variety of OLED TVs, this next article will compare LG B2, LG C2 and LG C1, hope it can give you a reference for your choice.
1. Design

​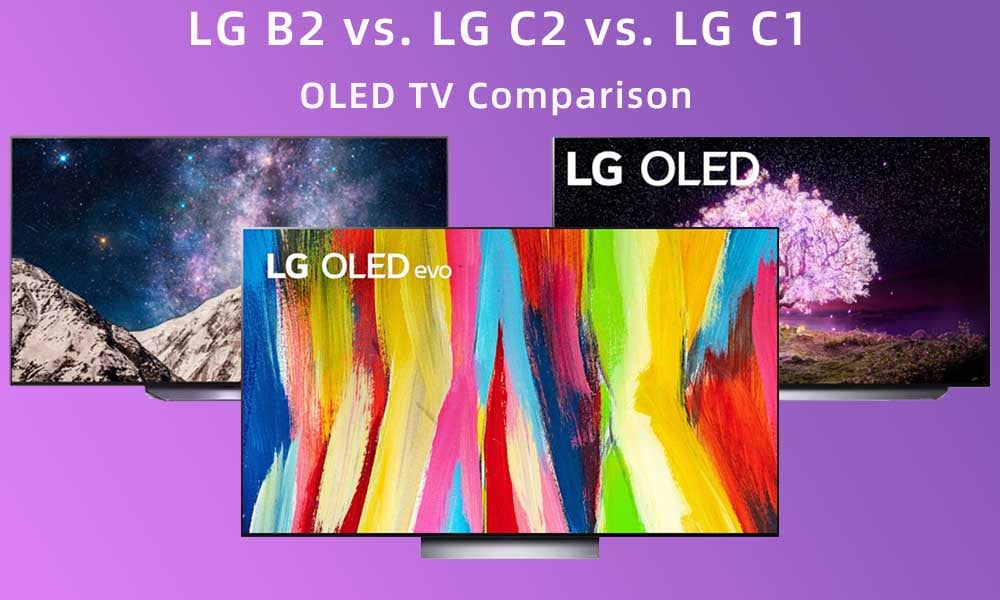 All three TVs are very thin, with very slim bezels, and you can easily mount the TV to the wall, or you can choose to mount the configured stand. the LG C1 has a wide stand, which means you need a table large enough to hold the TV, but it's solid at the same time.
2. Configuration Review

​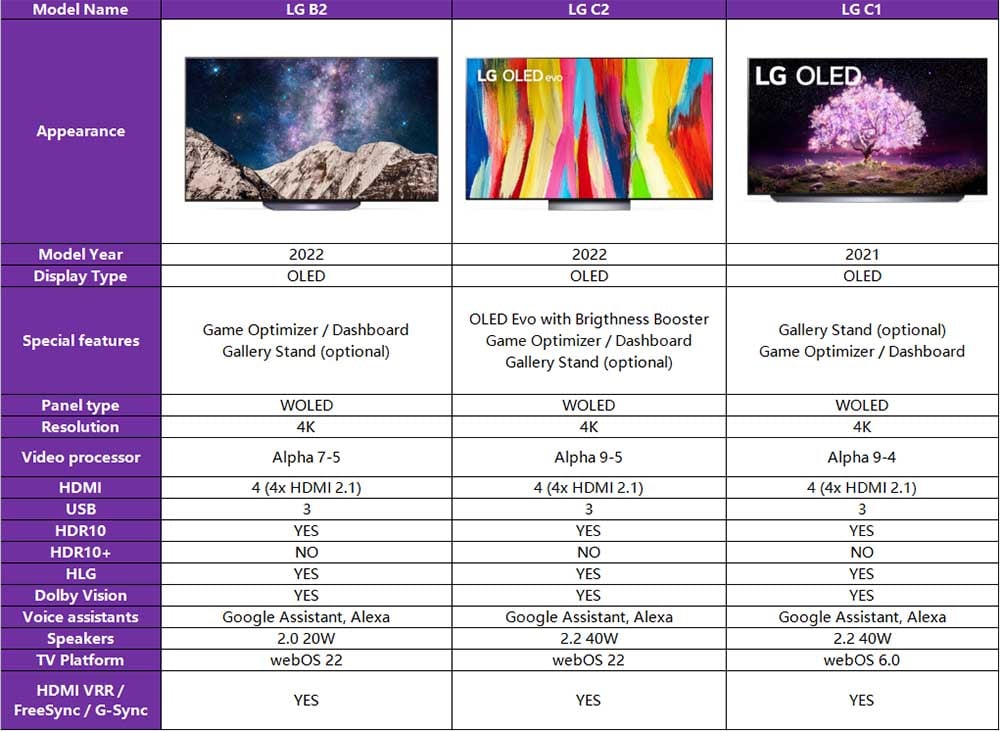 The LG B2 is cheaper than the LG C2 and C1 because, while the LG C2 has an Alpha 9-5 processor and the LG C1 has an Alpha 9-4 processor, the LG B2 uses the older Alpha 7-5 processor. In terms of their technical characteristics, their processors are almost identical. But the new Alpha9 processor can better optimize the image quality and use better noise reduction.
But in addition to the processor, the LG B2 still offers enough technology for this TV to support HDR10, HDR10+, HLG and Dolby Vision. It has 4 HDMI 2.1 to output 4K 120Hz for your movies or games, but the LG C2 only has 20W speakers compared to the other two models. Still, this TV is a good choice for the price.
The LG C2 and C1 are upgrades between the new models and the older ones. The most notable difference is that the C2 uses a newer OLED Evo panel, resulting in higher peak brightness (about 20% higher) than the C1. And the LG C2 is lighter than the C1.
LG OLED evo promises to deliver brighter images and a better color range than existing OLED screens. Other than that, you can see that the two TVs are almost identical in configuration.
Both C2 and C1, including B2, have 4 HDMI 2.1 ports that support 4K/120 input and give gamers HDMI VRR / FreeSync / G-Sync with very low input latency.
3. Size

​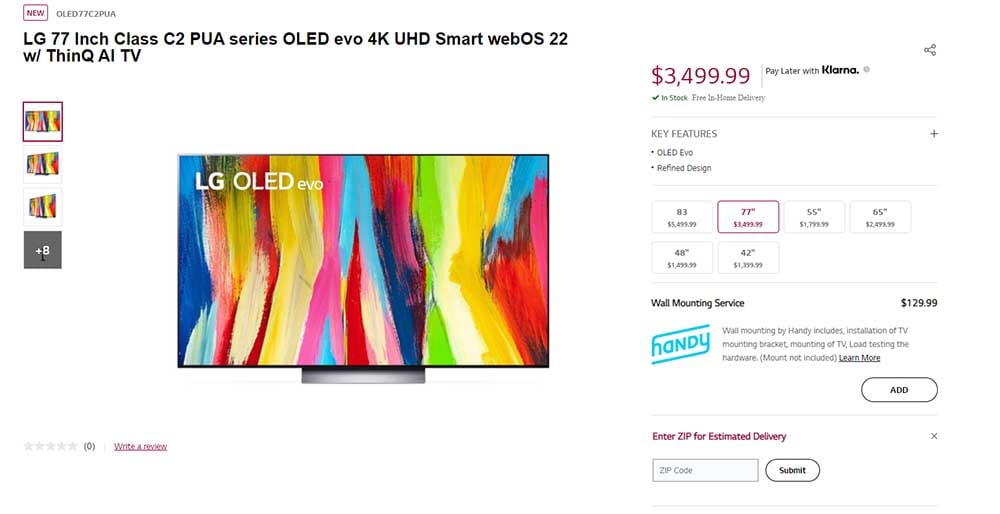 After considering these configuration factors, all that remains may be what size TV you want to buy. C2 offers a minimum of 42", as well as 48", 55", 65", 77", 83".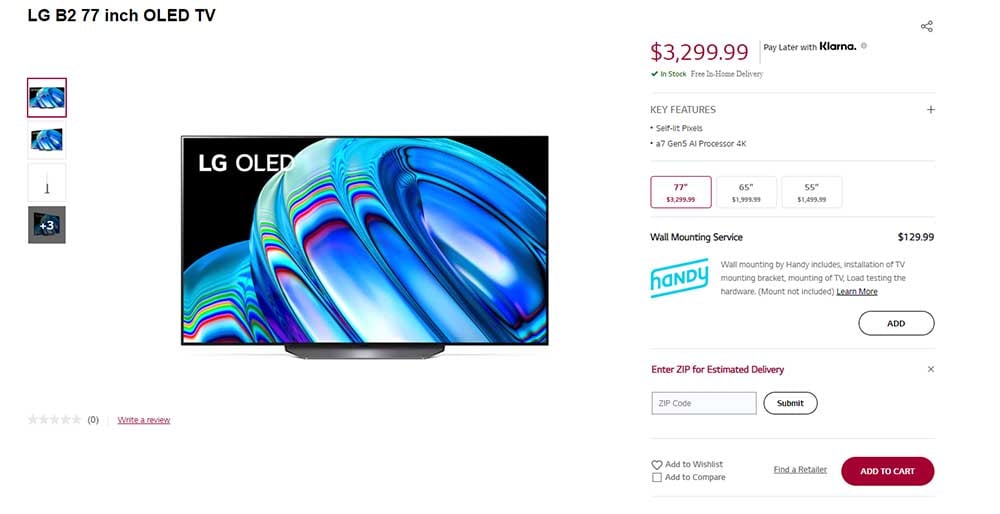 LG C1 is available in 48", 55", 65", 77", 83" sizes. The B2 is available in a smaller selection of 55", 65", and 77" sizes.
(Here to calculate the right size for your TV:
TV Size Calculator
)