According to the news, LG B3 is expected to be released in the first half of 2023, and he will be the updated version of 2022 LG B2.
Check the comparison of LG 2022 OLED TV:
LG B2 vs. LG C2 vs. LG C1
.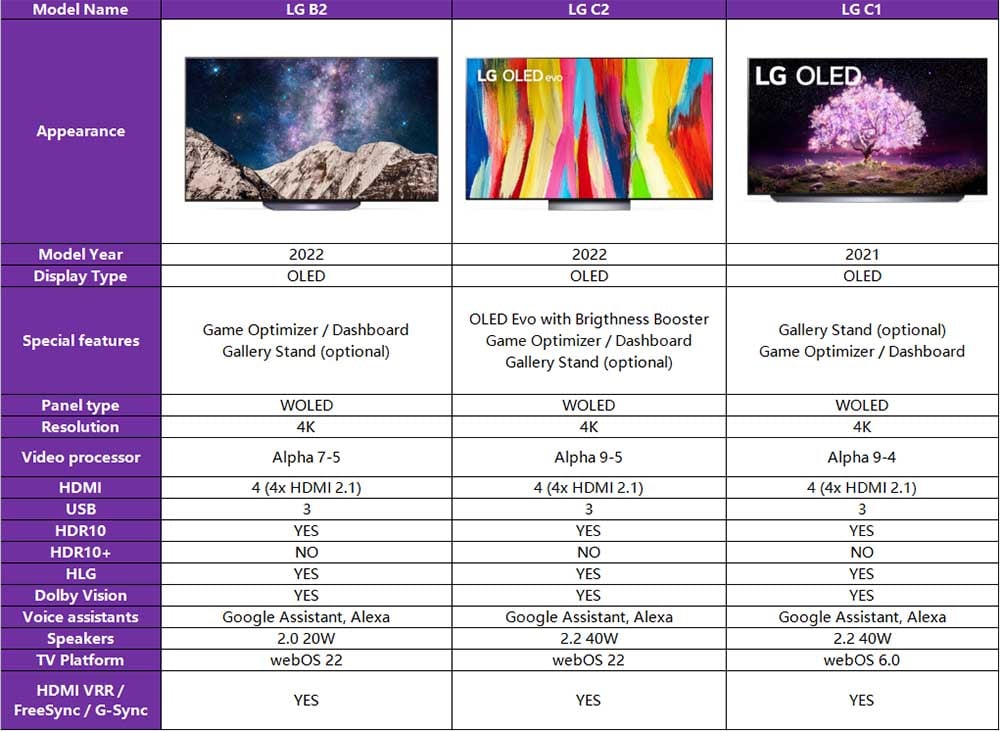 LG B3 vs LG B2, What's been upgraded?​
Chip​
LG B3 is not something we expect to change much from the 2022 LG B2 OLED series. In addition to the updated chipset, there should be features such as next generation AI4K upgrade, Al brightness control, A genre selection and A Picture Pro.
Smart Feature​
In addition to that, LG B3 OLED series should also support Dynamic Tone Mapping, Game Optimizer % Game Calamity Tabletop, Smart Wine Tone Recognition, OLED Tele Motion, Pixel Dimming, Ultra Luninance Pro, etc.
Smart Tech​
The LG B3 series should include 4K models with 120Hz panels, Ciem HDR , VRR and HFR support, AMDFreeSyncPremium and NVIDIA G-SYNC Compatible certification. What kind of upgrades do you think this LG B-Series TV will have? Let's look forward to the latest version.