LG's OLED TVs have been praised by everyone, but with so many models, it can be difficult to choose the best OLED TV for you. For this article, I've picked the three most popular LG OLED TVs, LG CX vs. LG G1 vs. LG A1, to see what their differences are and which one is best for you.
1. Appearance

​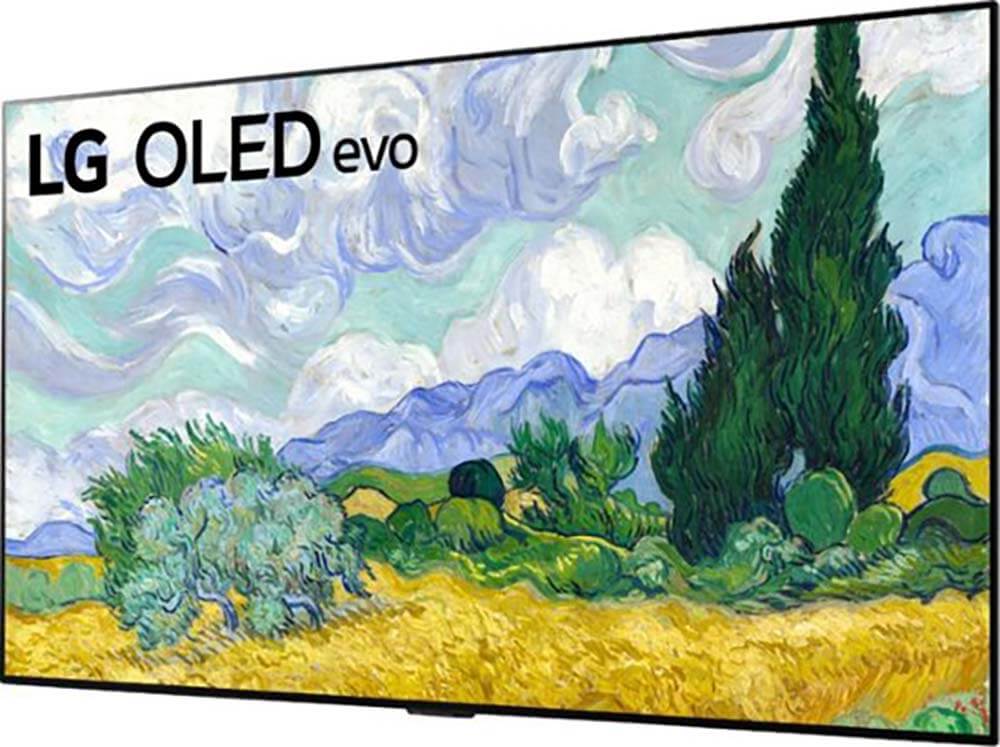 The LG G1 TV is unique in that it has no stand (which you can, of course, purchase separately) in order to be wall-mounted and level with the wall, a look that suits those who prefer a clean design.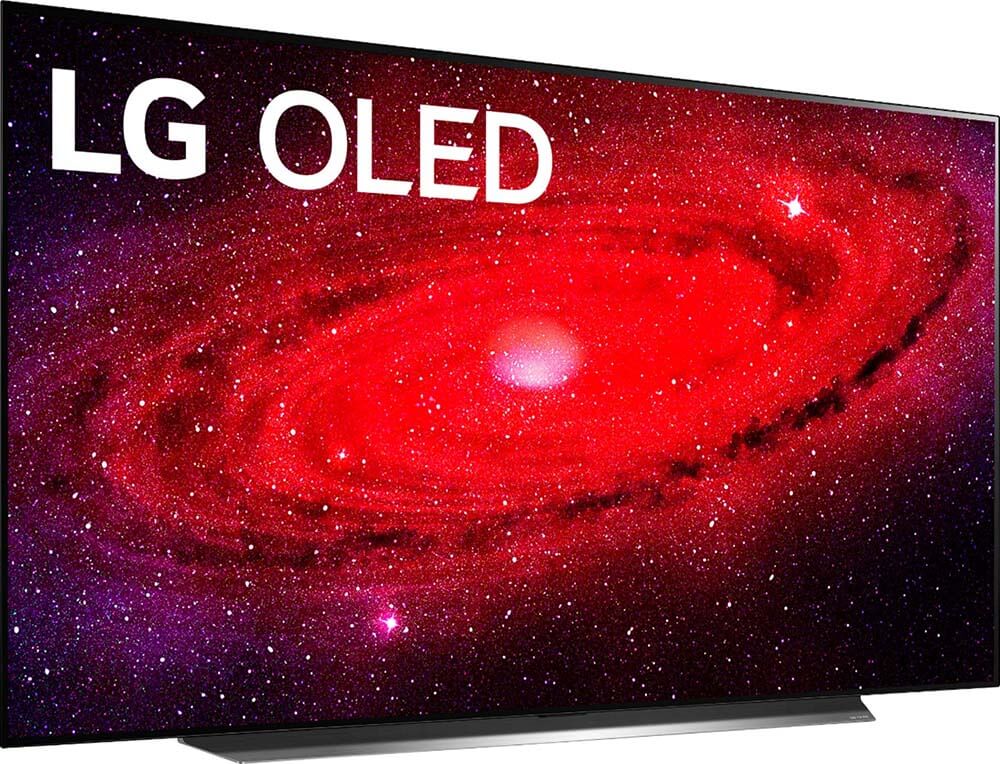 The LG CX has a stand located right in the middle under the TV, the length of which would require a long enough TV stand.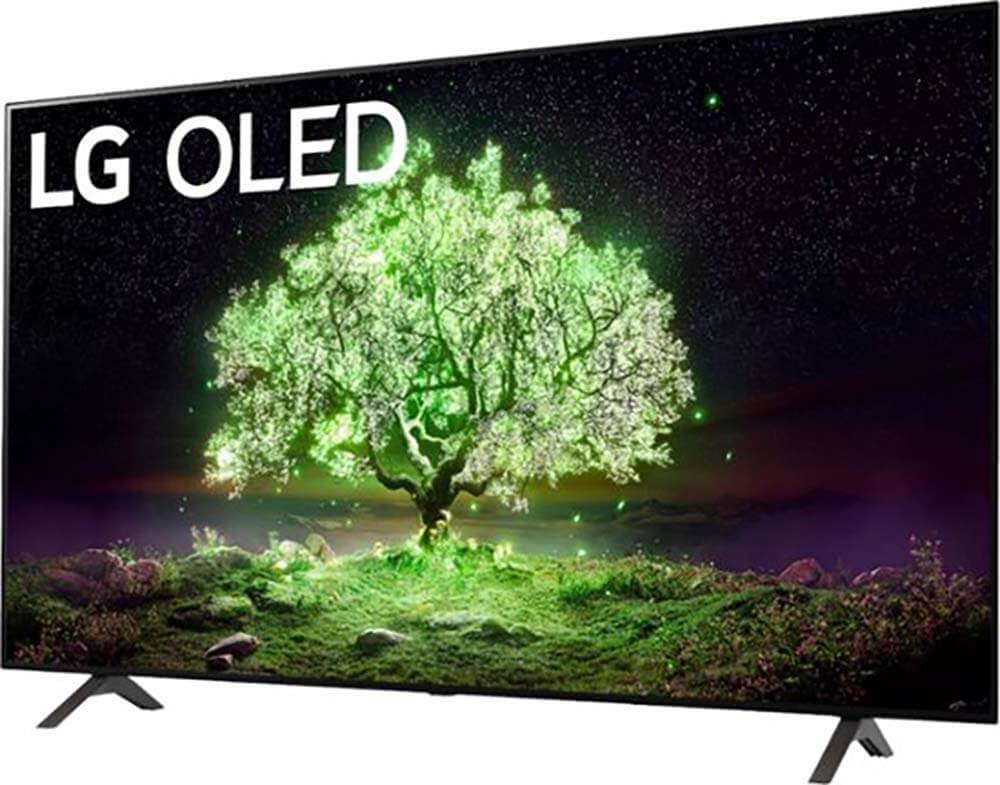 The LG A1 has a more common look, with a metal triangular stand.
2. Configuration

​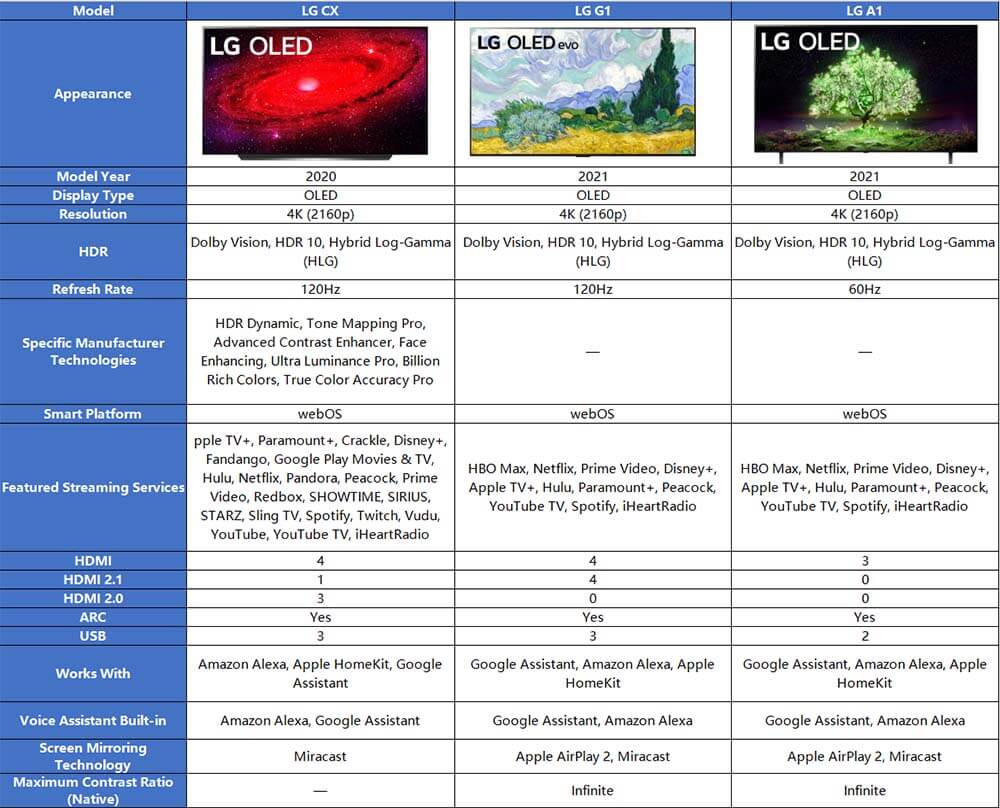 Comparing the three TVs, it is easy to see the differences. All three OLED TVs output 4K resolution, but the CX and G1 offer a
120Hz
refresh rate, while the A1 only has a
60Hz
refresh rate. In addition, since the LG A1 does not have an HDMI 2.1 port, the LG CX and G1 are more suitable for gamers. They support more advanced gaming features and are also better at reducing jitter from high-speed graphics.
3. Streaming Service and Assistant

​

In terms of streaming services, the LG CX supports the most streams, with more Crackle, Fandango, Google Play Movies & TV, Pandora, etc. than the LG G1 and LG A1. However, most of the streaming media users need such as HBO Max, Netflix, Prime Video, Disney+, etc. are available on all three TVs.

In addition, the three TVs have built-in Amazon Alexa and Google Assistant, which can be perfectly controlled by voice.
For more LG TV Comparison refer to LG TV Forum​