At CES 2022, LG unveiled new OLED TVs. Although it has not yet been officially sold, some product highlights have also been revealed from the preview. What's new in LG's TV in 2022? Let's take a look at the comparison of LG OLED TVs.
| | | | | | |
| --- | --- | --- | --- | --- | --- |
| Modle | LG G2 OLED evo | LG C1 OLED | LG B1 OLED | LG A1 OLED | LG Z1 OLED |
| Screen Size | 55',65',77',83',97' | 48',55',65',77' | 55',65',77' | 48',55',65',77' | 77',88' |
| Display | OLED | OLED | OLED | OLED | OLED |
| Resolution | 3840 x 2160 | 3840 x 2160 | 3840 x 2160 | 3840 x 2160 | 7680 x 4320 |
| Dolby Vision IQ | √ | √ | √ | √ | √ |
| Dolby Atmos | √ | √ | √ | √ | √ |
| HDR10 Pro | √ | √ | √ | √ | HDR10 |
| HLG | √ | √ | √ | √ | √ |
| Filmmaker Mode | √ | √ | √ | √ | √ |
LG G2 OLED evo
Upgrade your movie and gaming nights when you add a TV from the LG G2 OLED TV series 2022 to your
home theater
. LG's upcoming gallery TV flagship will come in two new sizes -- an 83-inch and a massive 97-inch model -- along with the usual culprits. It features LG's latest alpha (Alpha) 9 Gen 5 processing technology, which enables higher brightness than ever before in its TVs.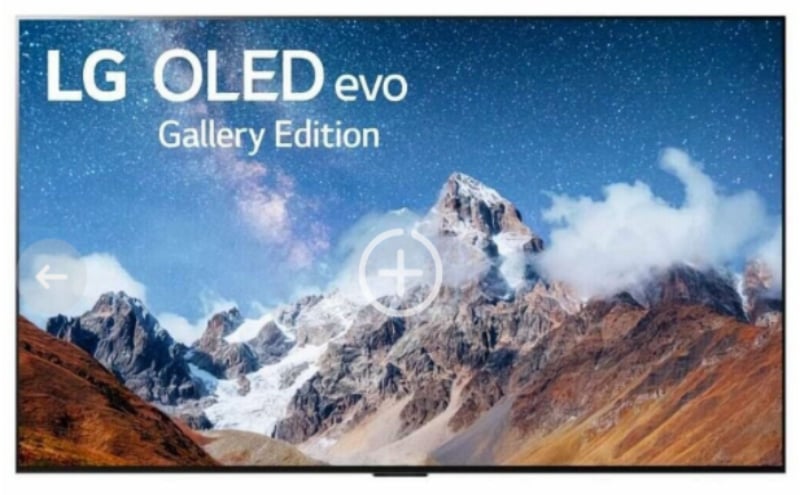 Additionally, the AI Sound Pro feature renders virtual 7.1.2 surround sound from the built-in speakers, while new webOS 22 smart features include the ability to stream content from one LG TV to another, including satellite and cable broadcasts.
LG is also doubling down on gaming with its 2022-generation OLED TVs. The new Game Optimizer menu provides access to relevant settings at the click of a button. And, there is a new sports mode such as FIFA. You also get up to four HDMI 2.1 ports, so connections to game consoles or PCs can get resolutions up to 4K 120Hz.
LG C1 OLED
The LG C1 is equipped with an early version of LG's image processor, alpha (Alpha) 9 Gen 4 AI, but still uses machine learning to identify different elements of an image, such as faces and bodies, and even distinguish objects in the foreground and background. This is performed in real-time to ensure the picture is as clean and crisp as possible, regardless of the source.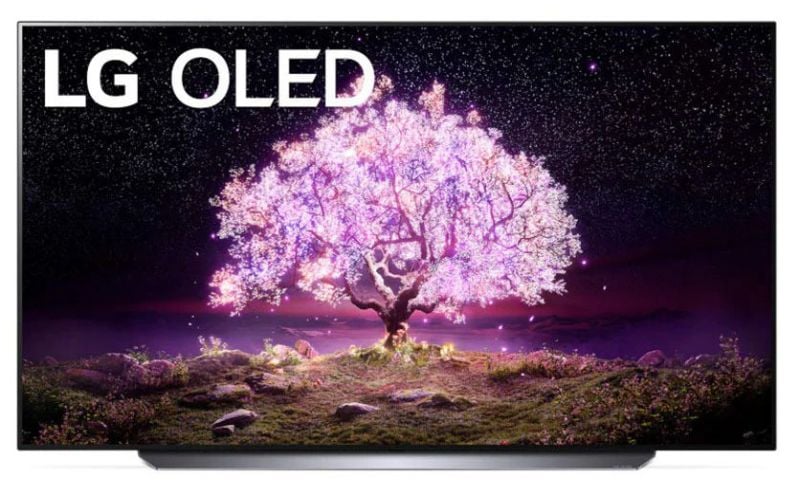 It also uses deep learning to upscale all standard or HD images to 4K. This ensures they look their best. The same suite of gaming features, including Variable Refresh Rate (VRR) and 120Hz, are also available for next-gen consoles.
The LG C1 also offers Nvidia G-Sync compatibility as well as Freesync Premium. As with all 2021 LG OLEDs, webOS 6.0 will be a smart platform out of the box, while Stadia cloud gaming is also available on the TV itself
LG B1 OLED
The LG B1 OLED is probably the most popular TV on this list right now. It doesn't work on smaller sizes, starting at 55 inches.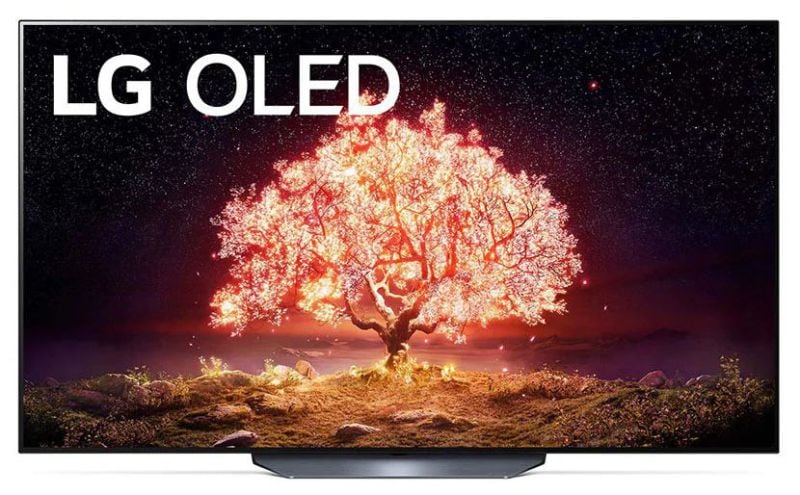 It has an α7 processor, like the A1 below it, but it improves entry-level TVs by offering a 120Hz display and supporting technologies like VRR and Nvidia G-Sync, so it will be more popular with gamers, and it supports Dolby Vision's 4K HDR panel.
LG A1 OLED
The A1 is LG's current OLED entry point, and it offers a 4K HDR display, but unlike the B1, it's only 60Hz and doesn't support VRR or Nvidia G-Sync, so this TV won't take full advantage of the latest consoles -- so You're better off with a B1 if that's what you're after.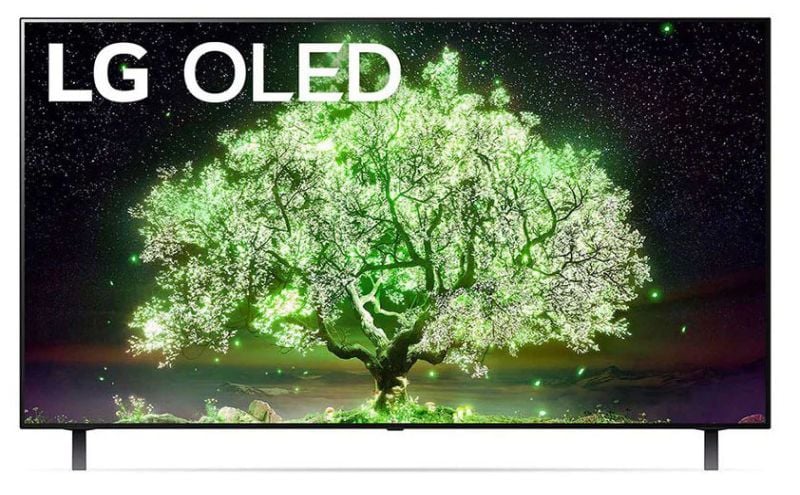 However, with sizes ranging from 48 inches to 77 inches, for movie fans who want a more affordable OLED, the A1 may be the answer. It is not as powerful as the C1, which has a more powerful α9 processor compared to the α7 processor in the A1. It also reduces the speaker arrangement, with a 2-channel 40W composition.
LG Z1 OLED
The Z1 OLED is LG's 2021 8K TV. The biggest change is that this OLED TV has a resolution of up to 8K. As such, it's only available in 77- and 88-inch sizes, designed to push more detail over a larger range.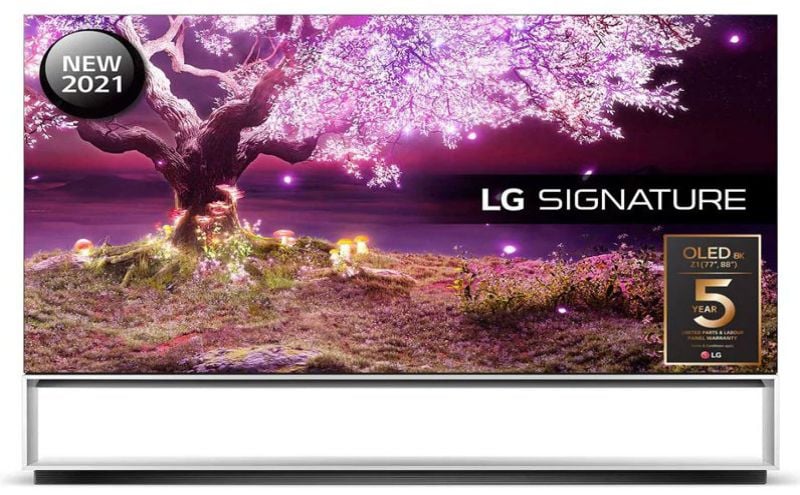 It is powered by the same α9 processor as the top-of-the-line OLED 2021 device, supporting all the latest technologies. For most people, the biggest hurdle is the £20,000 price tag.