The 2021 LG QNED99 8K TV is highly acclaimed for its better local dimming capabilities and higher brightness through Mini LED backlight technology. This year, LG is back with an upgraded model. Let's see what's different between the LG QNED99 2022 and 2021 models.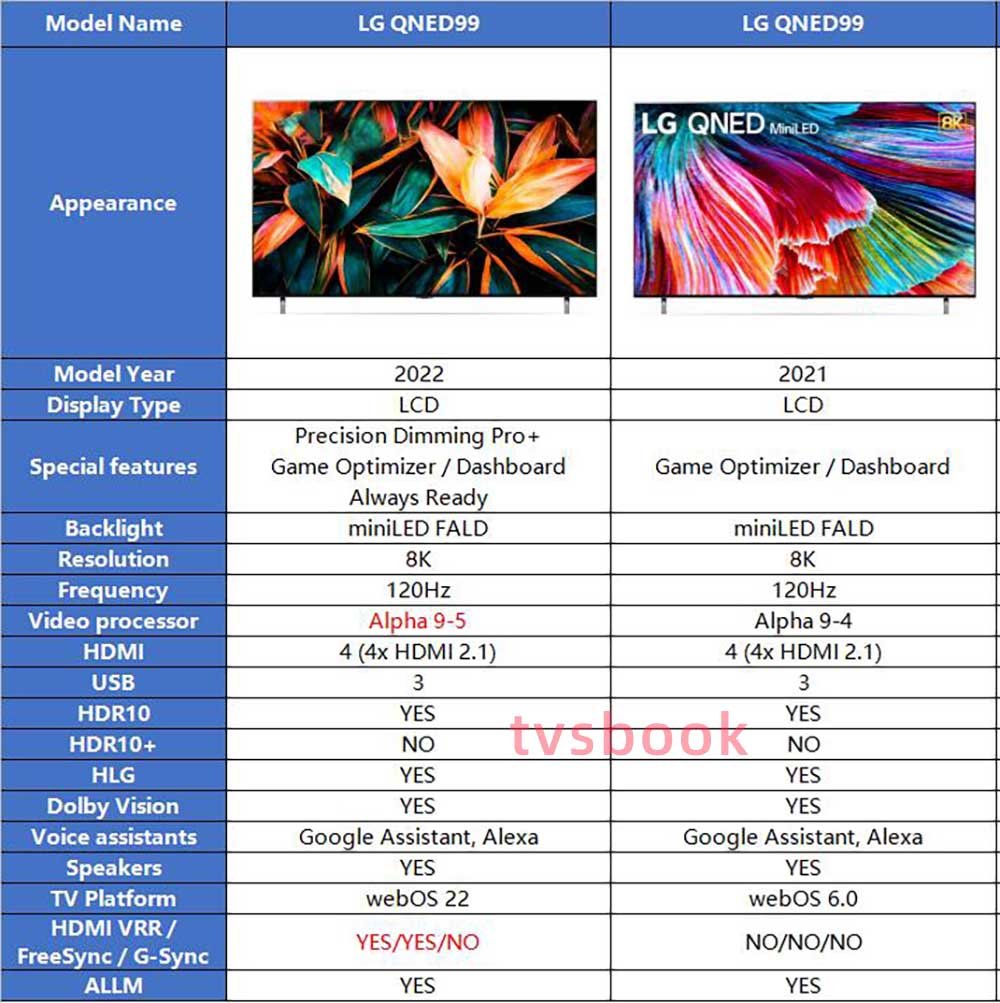 Difference​
1. Processor

​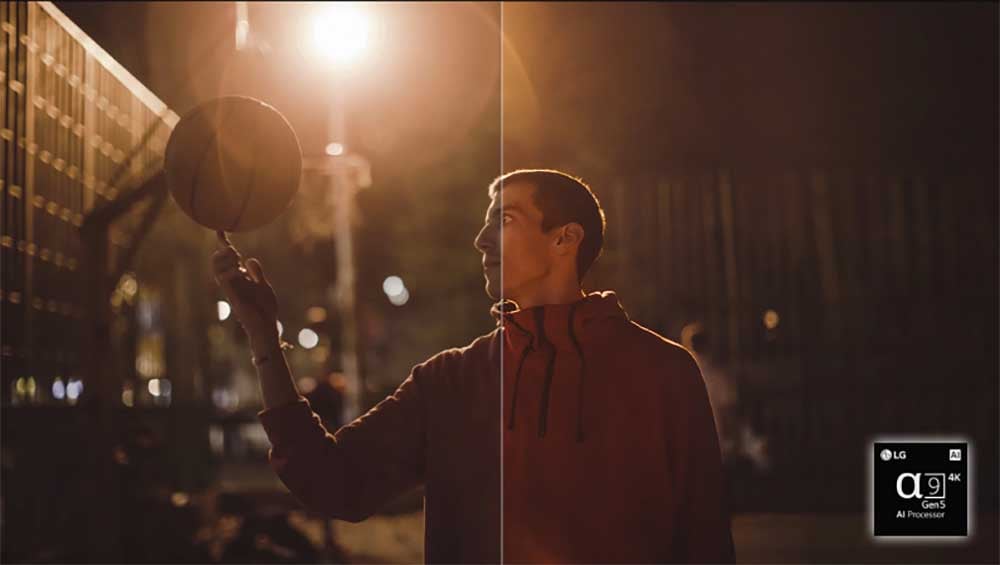 This year's flagship 8K TV, the LG QNED99, is equipped with LG's latest Alpha 9-5 processor. The fifth generation Alpha 9 processor will be more powerful than the Alpha 9-4 used in 2021. Although the technical features are almost identical, the new generation of processors are better at optimizing picture quality and handling noise reduction.
Additional resources from the Alpha 9 Gen 5 processor will be used to expand the depth of field by applying specific processing to objects present in the foreground, resulting in sharper images. In terms of sound, AI Sound Pro mode will offer Upmix 7.1.2 stereo sources in 2022, instead of just 5.1.2.
2. Game

​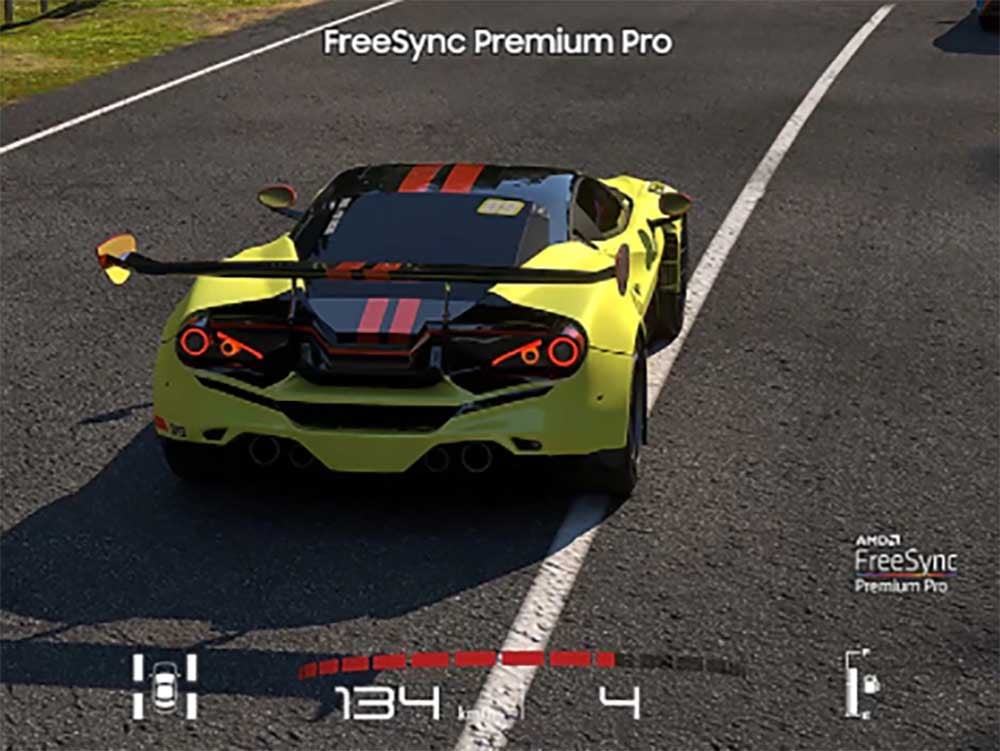 We can see that the new QNED99 supports HDMI VRR, FreeSync and ALLM, so gamers will be happy. 2021 model TVs support ALLM, but not HDMI VRR and FreeSync. But input latency increases with 8K content, and 4K and 1080P games are no problem at all. Both models are good for playing HDR games.
3. System

​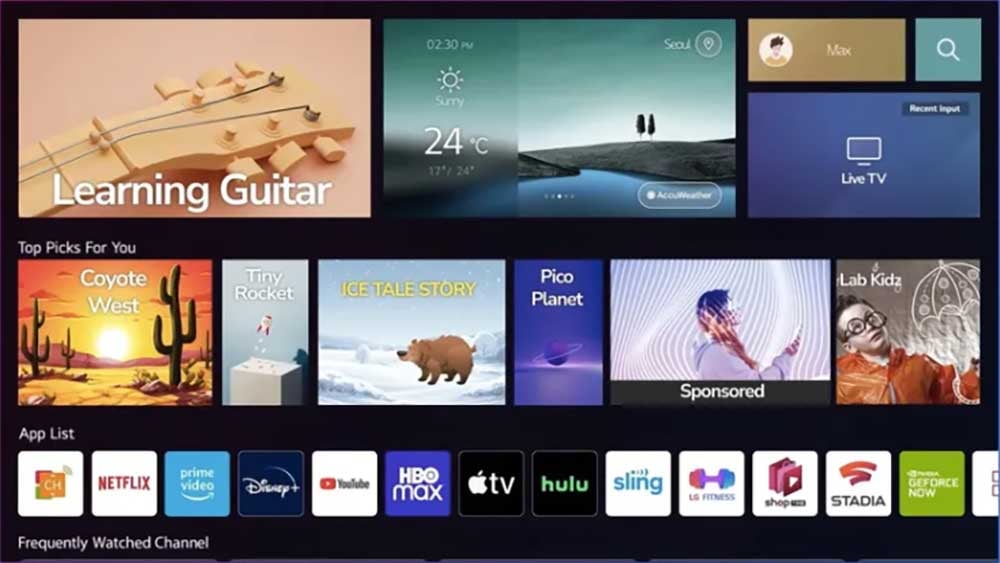 This year's LG TVs are equipped with a newly designed system, webOS 22. The new system's interface is similar to last year's webOS 6.0, but designed with up to six new features for different user profiles. This way the system will recommend content based on user preferences. In addition, LG will also introduce a "Room-to-room sharing" feature.