OnePlus TVs are making a big push into the TV market in 2022 with the release of two TVs, the OnePlus Y1S and the OnePlus Y1S Edge in February, and the new OnePlus Y1S Pro shortly after that in April. What's the difference between these three TVs? How do they perform? Let's take a look at the OnePlus TV 43 Y1S Pro vs Y1S Edge vs Y1S comparison review.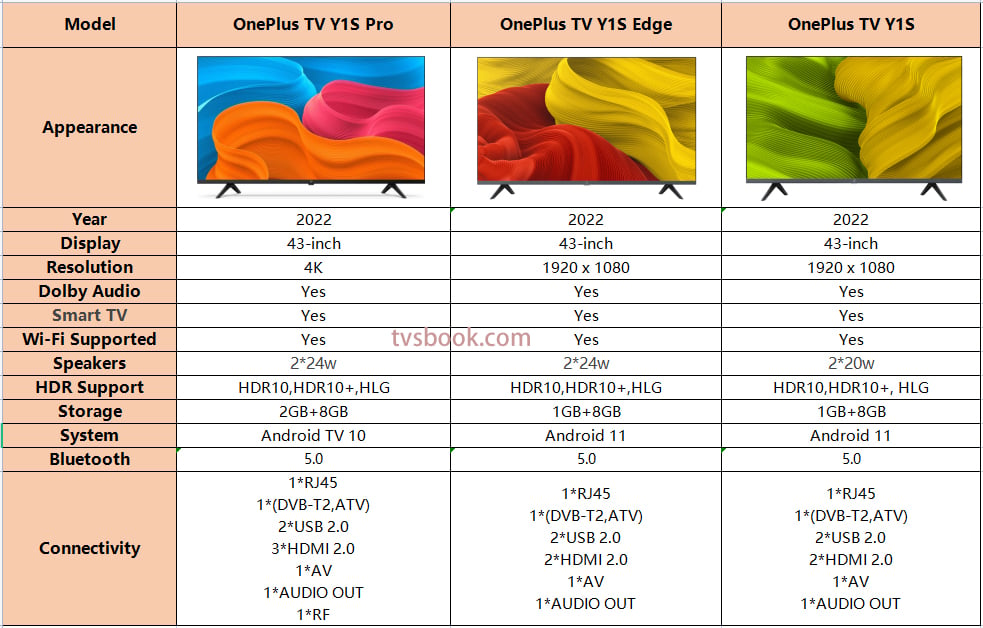 These three TVs are new for 2022, and they are not significantly different in appearance. They all offer 43 inches with two triangular stands at the bottom.
As the latest release, the OnePlus Y1S Pro, it has two main important updates, which are the availability of
4K resolution
and
2GB
of running memory, while the previously released OnePlus Y1S and OnePlus Y1S Edge only have
1080p
and
1GB
of RAM. This means that the OnePlus Y1S Pro will offer sharper and more perfect picture quality as well as smoother operation.
Honestly, 1GB of running memory is just too small. This will drive you crazy if your TV becomes sluggish after you install some software. Of course, this is also because of their relatively cheap price.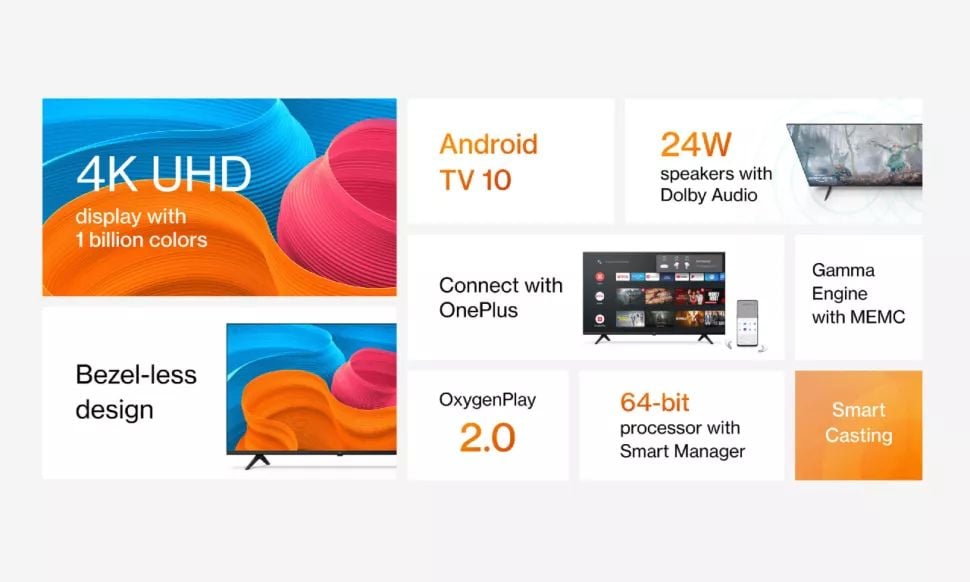 Of course, in addition to this, the
OnePlus Y1S Pro
is optimized with some other features. For example, it has more HDMI ports, offers faster wireless transmission, etc. But when OnePlus Y1S Pro vs
OnePlus Y1S vs OnePlus Y1S Edge
, OnePlus Y1S Pro only has Android 10, while the first two feature Android 11, which is an unacceptable for those who value the latest system versions.
For more information, refer to
OnePlus TV Forum
.