How does Optoma GT2160 review?​
Recently, an Optoma ultra-short-throw projector has caught people's attention, Optoma GT2160HDR projector. With 4000 lumens, this projector is said to be able to project images in a variety of aspect ratios, including an ultra-wide 32:9 ratio. It is also a projector that focuses on gaming performance. So what about the Optoma GT2160HDR projector review in the end? Let's take a look at how the parameters of the Optoma GT2160HDR are configured.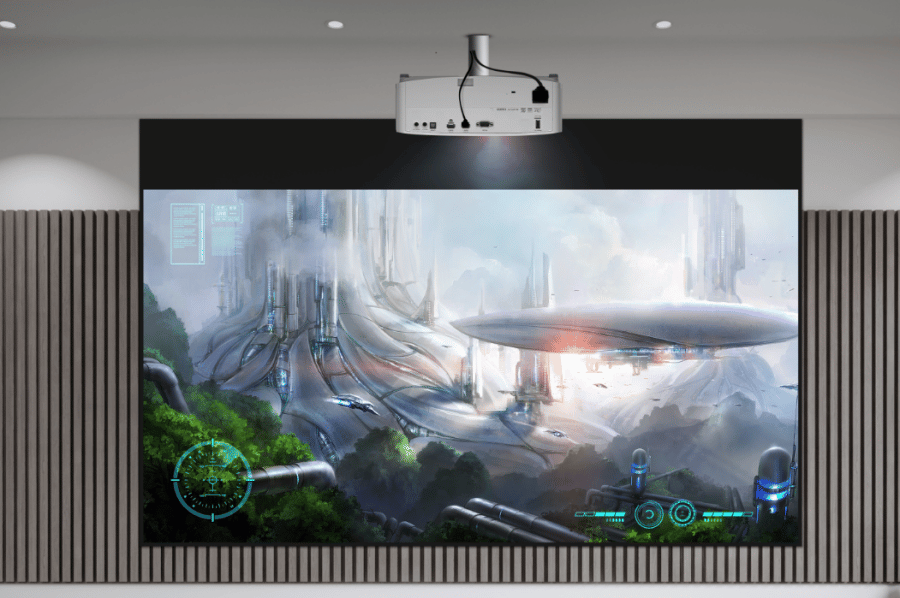 Optoma GT2160 Projetor Review Appearance​
The Optoma GT2160HDR has a traditional white exterior with a lens on the front, ports on the back, ventilation and cooling ports on both sides, and fixed non-slip feet on the bottom. The white color fits perfectly in the home and can be used in connection with other devices.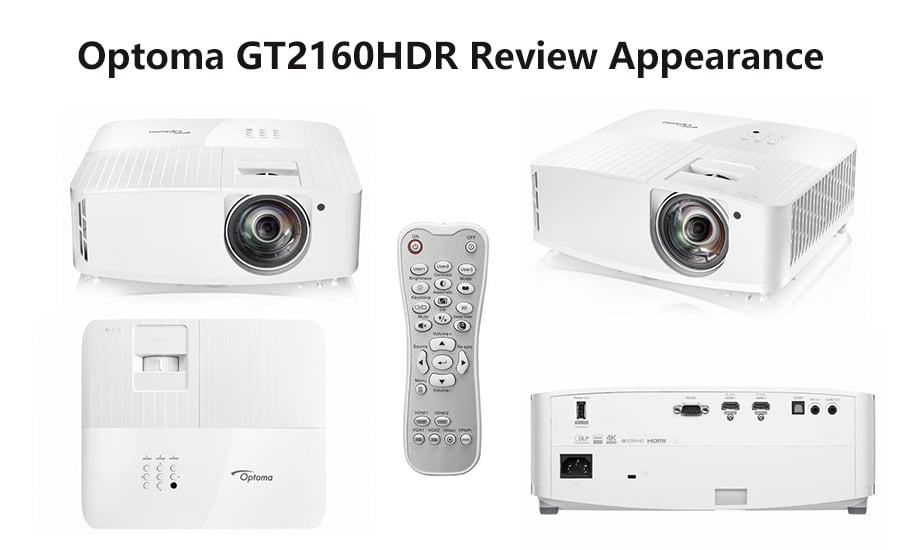 Optoma GT2160 Projector Review Display​
The Optoma GT2160HDR projector will not disappoint in terms of display. 4,000 lumens of brightness and an ultra-high contrast ratio of 1,200,000:1 make this 4K projector outstanding in terms of brightness and detail. In addition, this projector also supports 3D capabilities. You can use it to enjoy vivid movie images at home.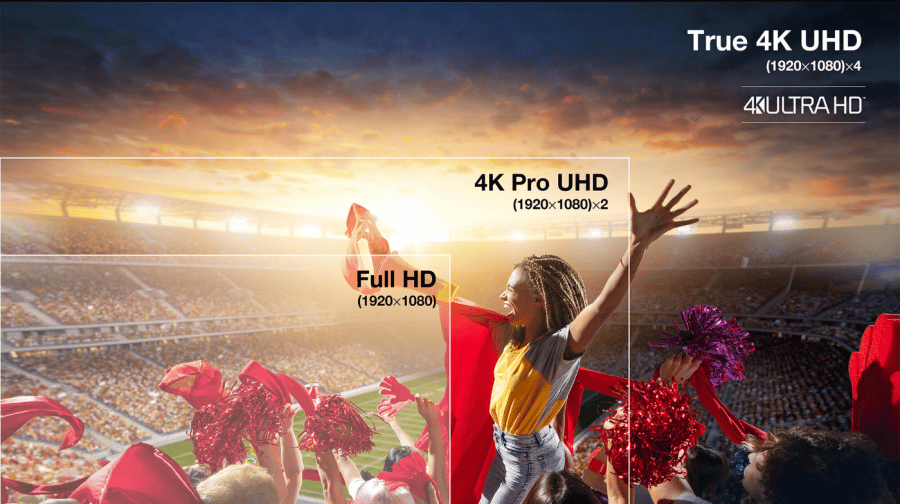 In addition, the Optoma GT2160HDR is primarily a gaming projector with an enhanced gaming mode that allows you to play games at a refresh rate of 240Hz at 1080p resolution with an input latency of 4ms. alternatively, you can play 4K games with a 60Hz refresh rate and a 17ms lag time. It's safe to say that this projector reaches a very high point in terms of display.

Optoma GT2160 Projector Review Projection Function​
With a throw ratio of 0.496, this Optoma GT2160 HDR projector can project a huge image from an ultra-short distance. If you want to project 100 inches, you only need to be about 1.1 meters from the screen. In addition, this projector can support diverse screen sizes including 4:3, 16:9, 21:9, 32:9, etc. With a lamp life of over 15,000 hours, you can use the Optoma GT2160HDR projector to your enjoyment without having to worry about a single thing.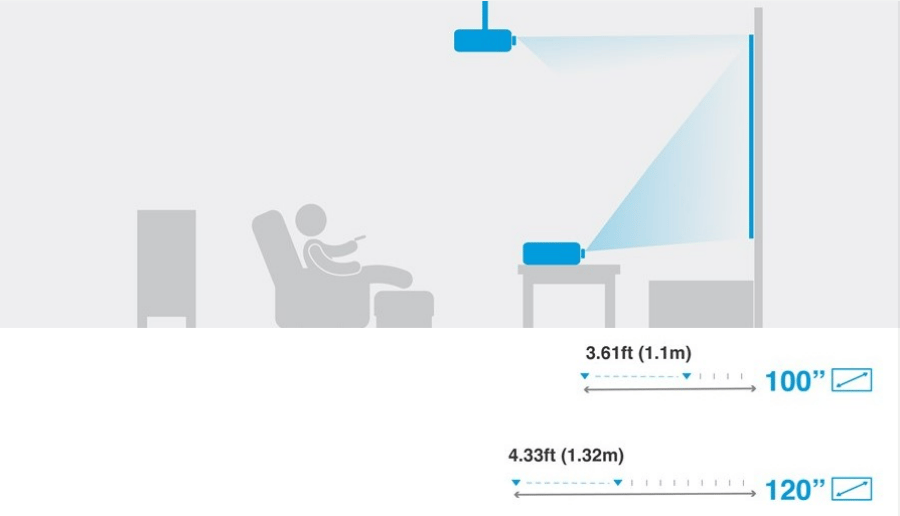 Optoma GT2160 Projector Review Connectivity​
This Optoma GT2160HDR projector has a variety of interfaces so you can use it with computers, speakers, phones, motorized projector screens, and more. It has 2 HDMI 2.0 ports, 1 USB 2.0 port, and RS-232 port for connecting to a computer, S/PDIF Out, etc. It works perfectly with home entertainment devices, and you can enjoy a huge movie theater-like screen at home.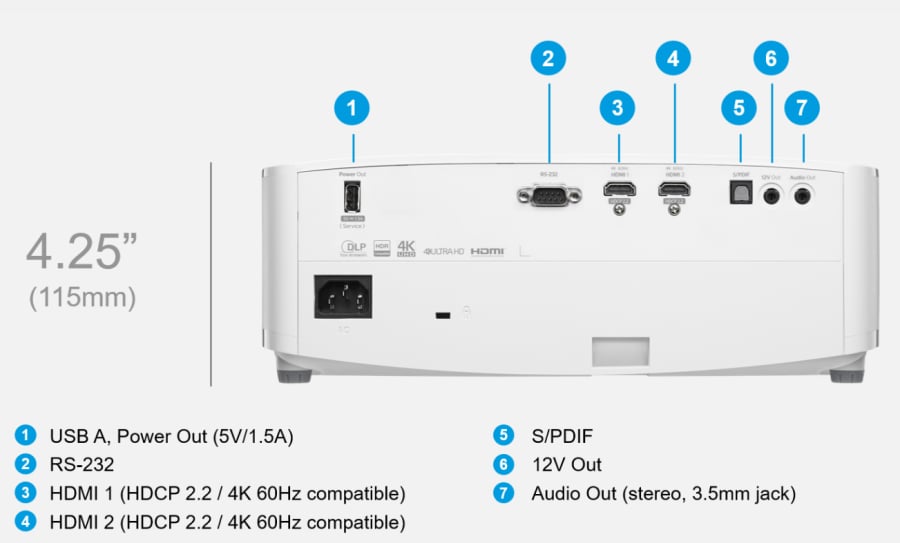 Optoma GT2160 Projector Projector Review Summary​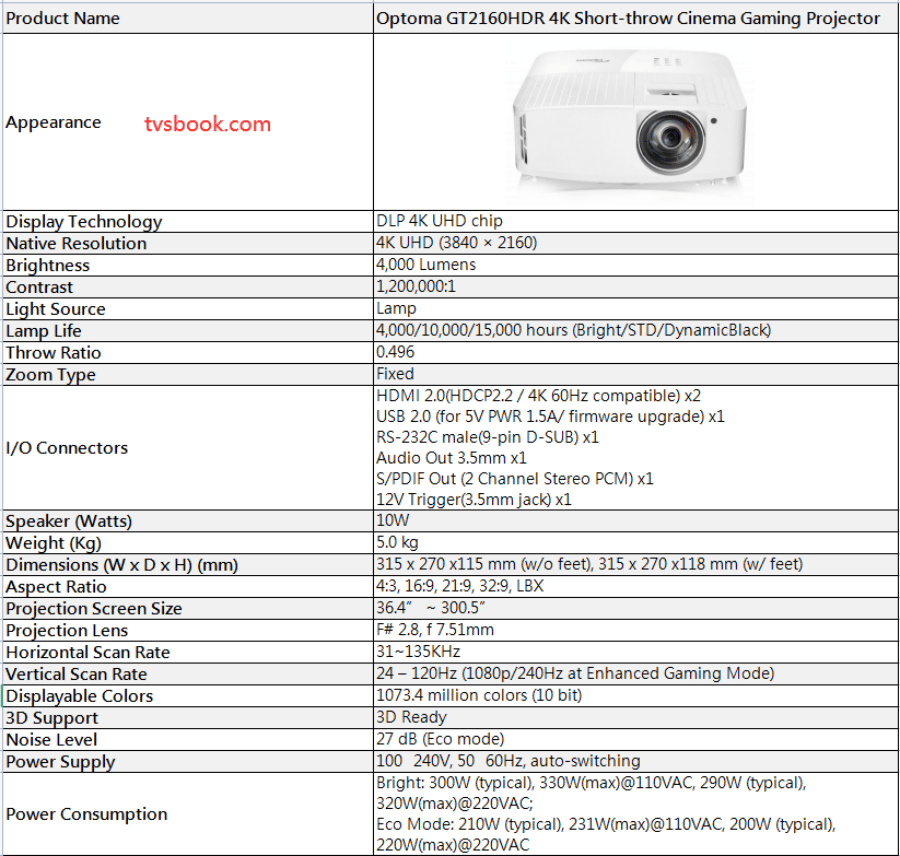 Optoma GT2160HDR Projector is good at image display and game performance definitely. Unfortunately, it is a projector without a smart system, meaning you can't watch any content directly on this projector. Yes, you will need to connect an external device such as a smart TV box, phone, computer, etc.
Now, the more popular huge screen device for home entertainment is a smart home projector with a system, check out the
Dangbei Mars Pro Review
to learn more about its capabilities. It has a super brightness of 3200 ANSI lumens and uses a laser light source. Please choose the right projector for your needs when comes to home entertainment devices.