Samsung launches its new Neo QLED 8K TV in 2022, how is it? Let's have a look.
The 8K Neo QLED series TV has a resolution of 7,680 x 4,320, a 50Hz refresh rate, is equipped with a neuron quantum dot 8K processor Lite version image engine, supports QHDR 32x high dynamic range, and supports 8K Smart Dimming Pro. In terms of audio, this series of TVs is equipped with a 4.2CH audio system, 60W output power, and supports Dolby Atmos.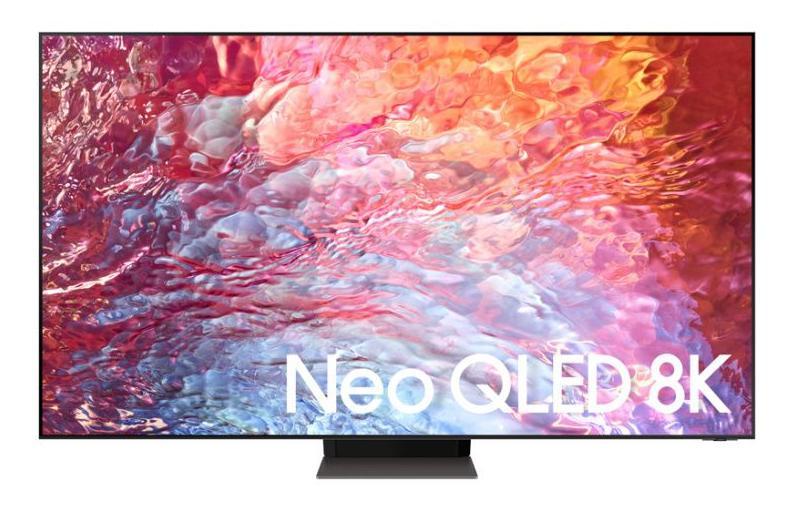 According to Samsung's official introduction, the 2022 Neo QLED will provide users with more realistic picture quality presentation and immersive sound effects. This year's Neo quantum dot processor introduces advanced contrast mapping with BLU (backlight unit), which can achieve more precise control of quantum dot MiniLED light source, the brightness level is increased from the original 12-bit gradient to 14-bit gradient, and the brightness The adaptation range has been increased from the original 4096 steps to 4 times the level, reaching 16384 steps.
The new shape-adaptive light technology utilizes the Neo quantum dot processor to analyze lines, shapes and surfaces to precisely control the shape from the quantum dot Mini LED light source, improving the brightness and accuracy of all shapes on the screen. This will enable the product to display full HDR content with excellent image quality. The 2022 Neo QLED is also equipped with a multi-intelligent image quality algorithm Real Depth Enhancer, which creates a sense of depth by comparing the objects on the screen with the background, so as to achieve a vivid and realistic picture effect.
In addition, the 2022 Neo QLED also offers an eye protection mode that automatically adjusts screen brightness and hue based on the built-in light sensor and sunrise and sunset information. As ambient light changes, the screen will gradually reduce the amount of light and provide warmer tones, adjusting blue light levels accordingly. By reducing blue light that can affect sleep quality, users can have a more comfortable viewing experience at night.