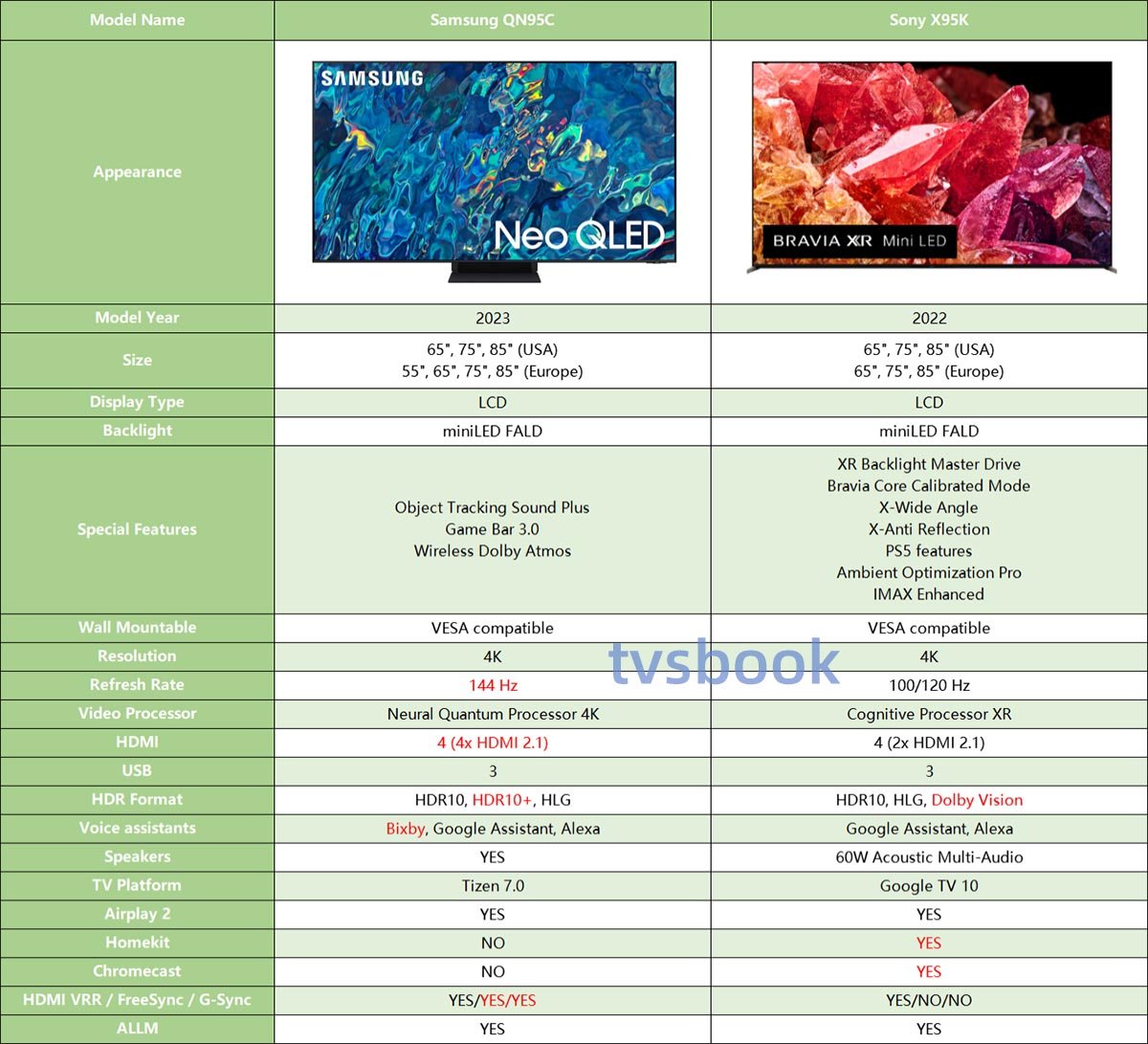 This article will compare Samsung QN95C vs Sony X95K TVs.
The Samsung QN95C and the Sony X95K are 4K TVS that use Mini LEDs as backlights, with the QN95C, Samsung's flagship 2023 model, getting some performance upgrades. With the SONY Bravia X95K being one of SONY's best 4K TVS for 2022, let's have a look at how the two are different and which is better to buy.
Samsung QN95C vs Sony X95K: Picture Quality​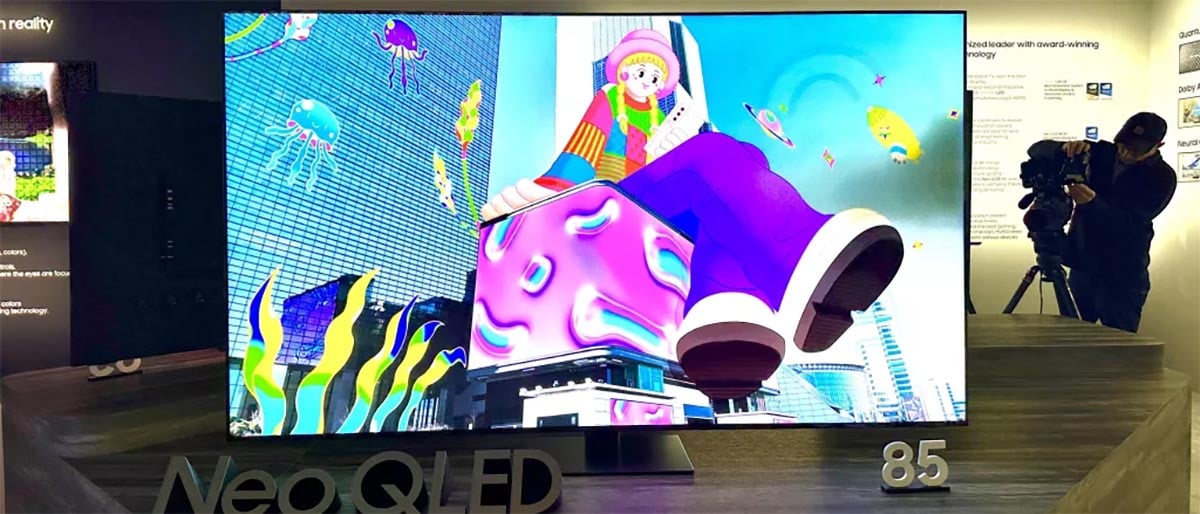 The Samsung QN95C Neo QLED TV is an upgrade over its predecessor, the QN95B, with more dimming areas and better picture quality.
It features Mini LEDs as a backlight array, providing perfect black levels and contrast. The Samsung QN95C is said to have twice as much dimming area as the QN95B; whatever the amount, it can surprise you with its performance.

The new Neo QLED TVS is also surprisingly bright, outputting strong brightness that resists ambient light in the room while maintaining accurate images. The Samsung QN95C TV is powered by Neural Quantum Processor 4K. The new AI upgrade and automatic HDR remake feature can upgrade normal content to a higher resolution for a better viewing experience.
The SONY Bravia X95K TV is the first SONY TV to feature Mini LED backlighting, and it delivers surprising performance. The X95K offers excellent brightness and black levels comparable to OLED. X95K has a high contrast ratio that produces excellent highlights while reducing halos well, providing satisfactory image quality.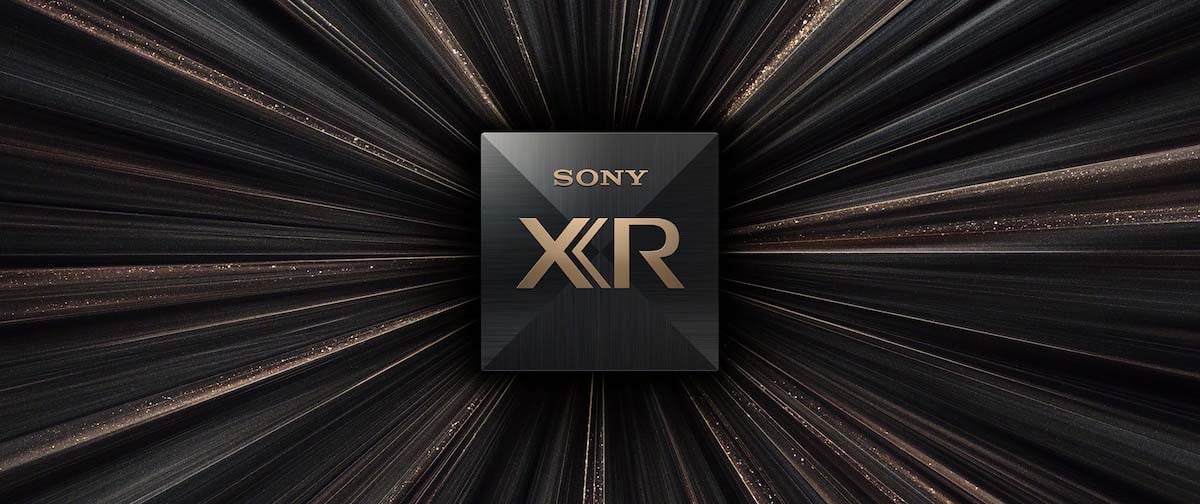 The
Sony X95K
comes with the Cognitive Processor XR, which is paired with the XR Backlight Master Drive and takes full advantage of the 10-bit VA panel to deliver detailed HDR content.
While SONY's "X-Wide Angle" technology provides decent viewing angles, the X95K's images lose consistency if you look at them from a wider Angle. Here, the Samsung QN95C performs better, fitting in with a roomy seating arrangement.
Samsung QN95C vs Sony X95K: Design​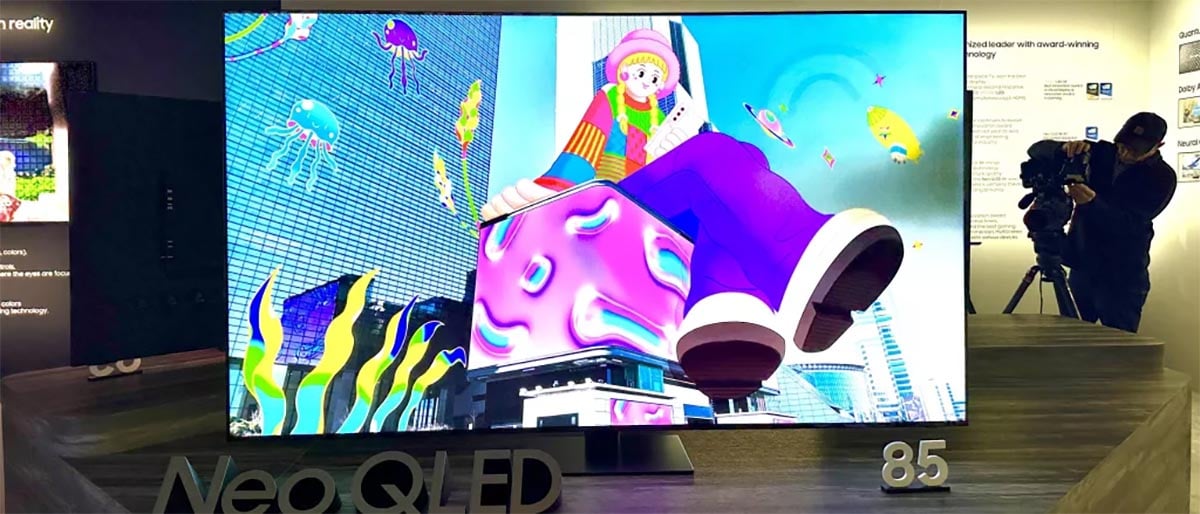 The look of the QN95C Neo QLED TV won't disappoint either, featuring a minimalist yet stylish design. The screen is bezel-less and the entire panel is only 20mm thick, making it ideal for wall-mounted installation. But this year's QN95C lacks the One Connect box, which would integrate all inputs into a single unit to reduce cable clutter. Narrow metal strips on the bottom edge of the screen match the base.

The SONY Bravia X95K TV has a smart design and the exterior is full of lovely details. It has a bezel-less design, with a sleek aluminum finish that wraps around the sides of the screen and a checkerboard design on the back to give you value for money.
The Sony X95K has a much thicker panel than the Samsung QN95C, and its weight requires a sturdy stand to support it. You can wall-mount it, or you can use the metal support panels that come with it. You can choose from three different locations to fit the size of your desktop.
Samsung QN95C vs Sony X95K: System​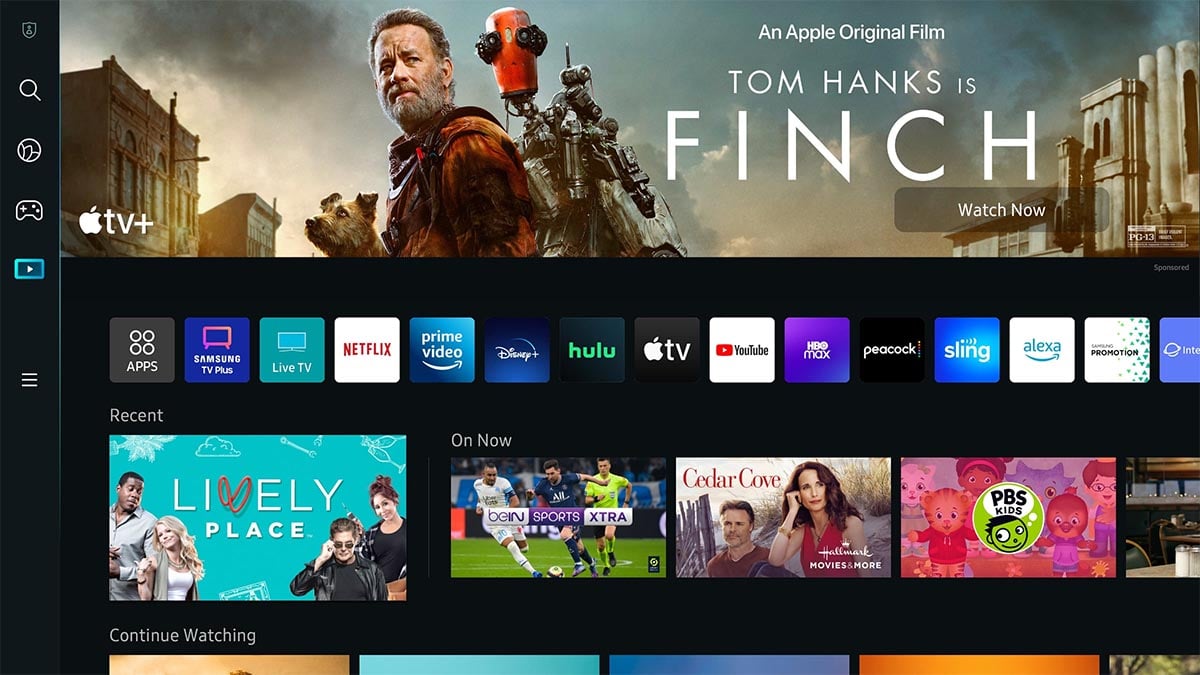 Samsung TV still uses its Tizen smart TV platform, which is simple to use and offers major streaming services including Amazon Prime Video, Apple TV+, Disney+, and Netflix. You can also stream content from your phone onto your TV via Airplay 2, but the Samsung QN95C doesn't support Homekit and Chromecast.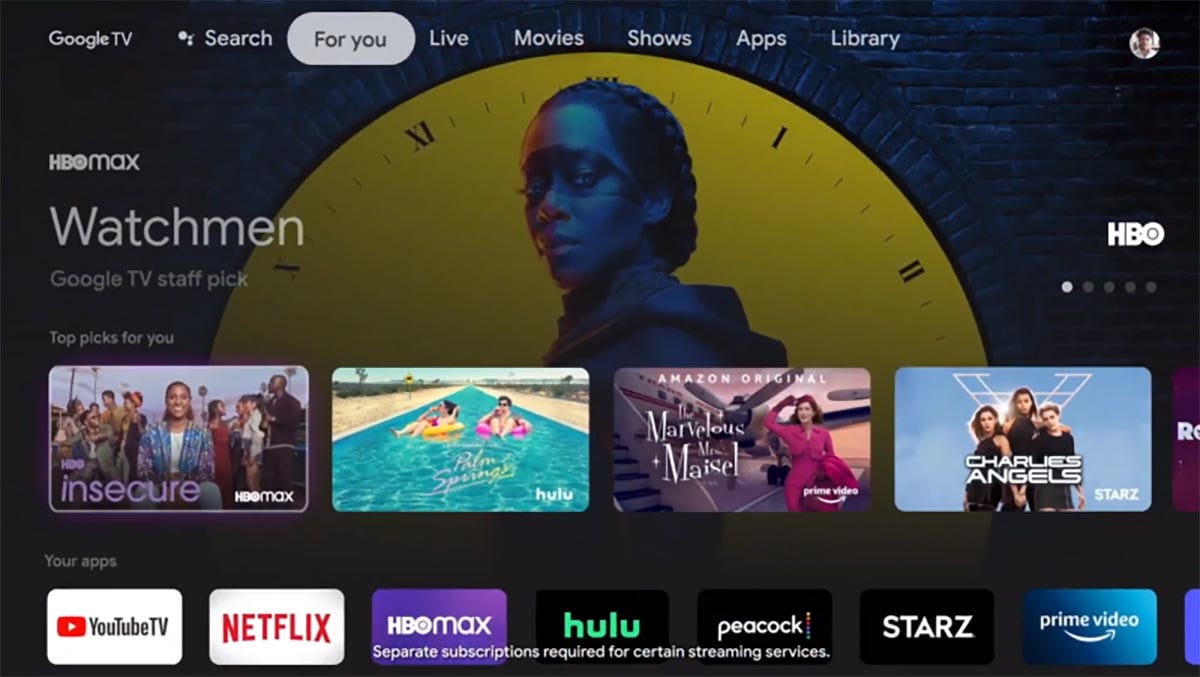 The SONY X95K is powered by Google TV 10, a smart platform that runs smoothly and has an easy-to-use interface. You can find plenty of streaming services and apps in the Google Play store. It also supports Airplay 2, Chromecast, and Homekit, which lets you project content from your phone.
Samsung QN95C vs Sony X95K: Game Features​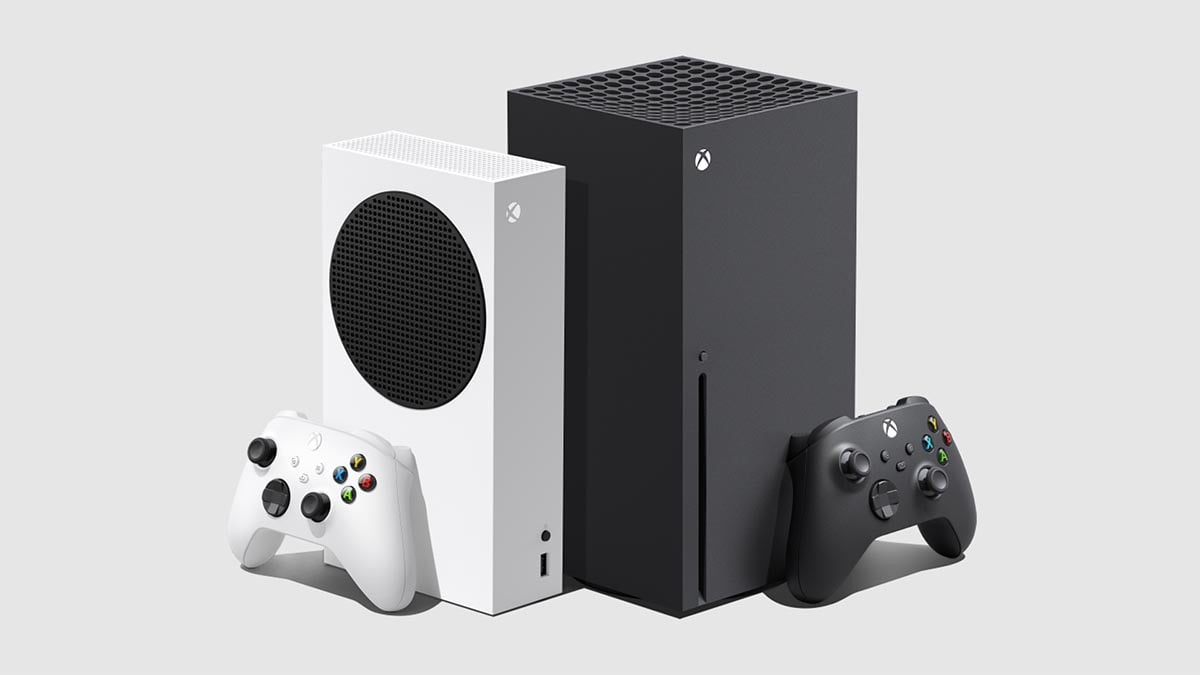 The Samsung QN95C has a refresh rate of 144Hz, compared to the 120Hz of the average TV panel, which should make gamers even more excited. It features AMD FreeSync and variable refresh rate (VRR) and has very low input latency.

Four HDMI 2.1 ports will allow you to connect to multiple high-bandwidth devices. With the Xbox Game Pass built into Samsung's Game Hub menu system, you can find the best streaming games.
The SONY X95K does well in terms of gaming performance, and two of the four HDMI ports support HDMI 2.1, one of which is also an eARC port. Therefore, you cannot use HDMI 2.1 bandwidth on multiple devices at the same time. It has low input lag, ALLM, and HDMI VRR support, and gaming feels responsive.
Last edited: