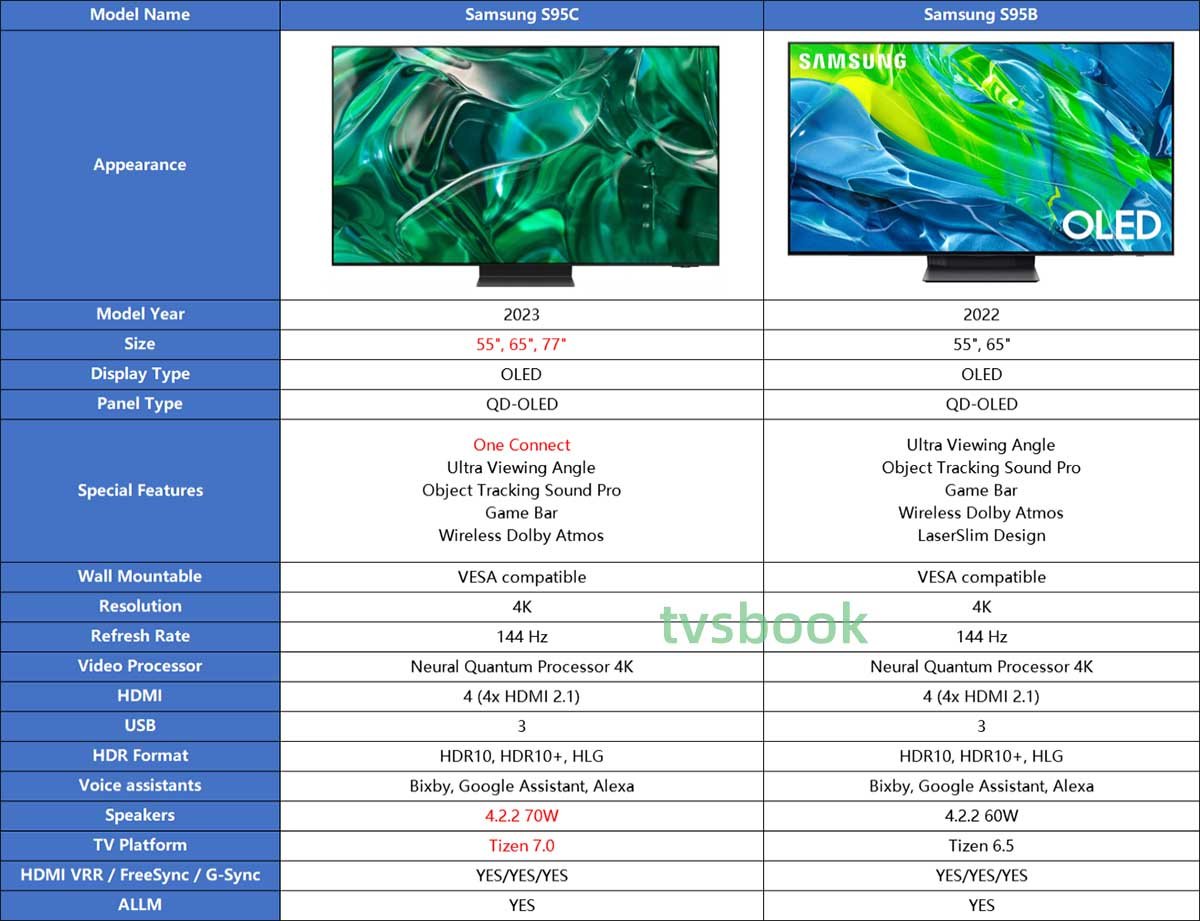 This article will compare Samsung S95C vs. Samsung S95B TVs.
At CES 2023, Samsung introduced its new QD-OLEDs, including the S95C and S90C series. Among them, the S95C, a high-end QD-OLED 4K model, is the successor to last year's S95B. Let's take a look at their differences and highlights.
Samsung S95C vs. Samsung S95B: Design​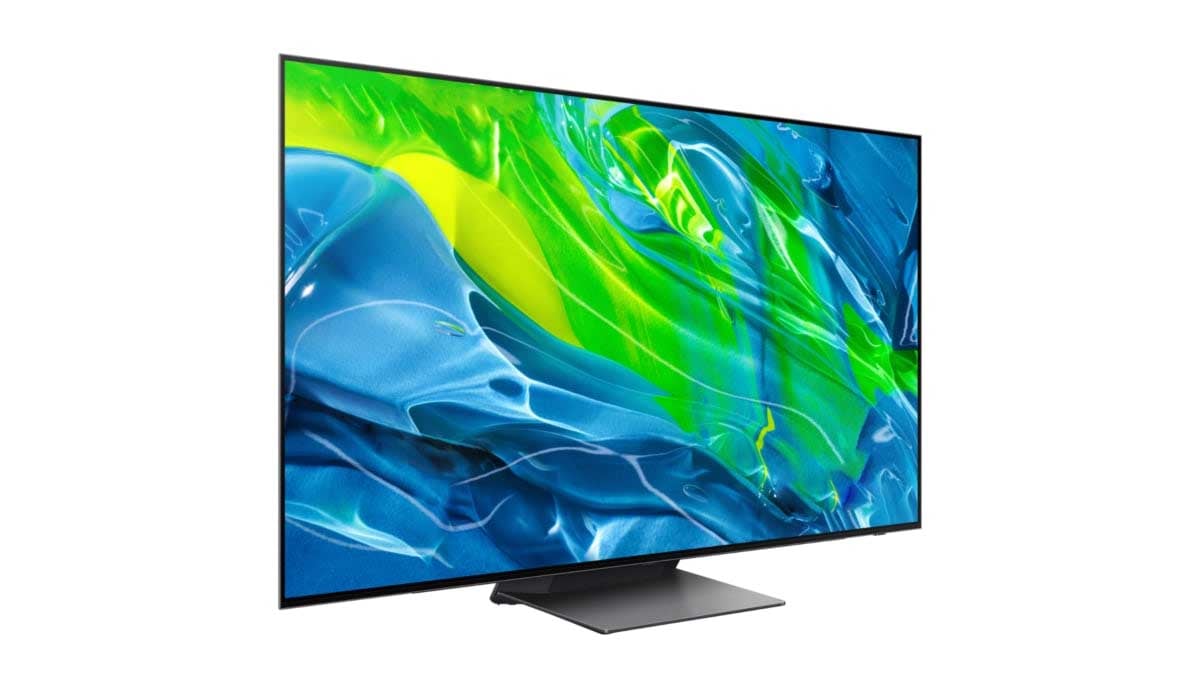 The Samsung S95B's design was striking at launch, with a very thin panel coupled with a minimalist look that left a strong impression. The panel is only a few millimeters thick, but the bottom half sticks out a bit so it doesn't sit completely flush with the wall when wall-mounted. Its Laser Slim Design design makes it great for wall mounting, but you'll need to handle it with care during installation - the panel is very thin after all.
Alternatively, you can choose to use the stand to stand the TV on your desk. The stand in the center of the screen won't take up much space for you, so small furniture can be enough to support the TV.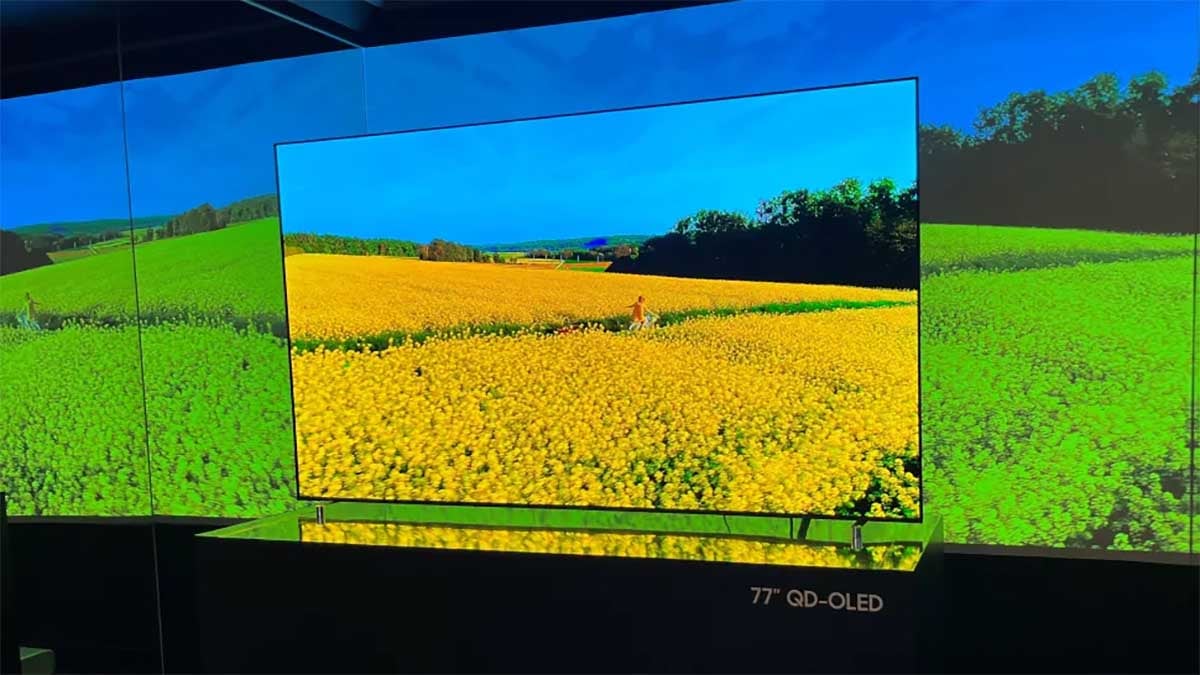 The Samsung S95C continues the LaserSlim design of the S95B with a thinner bezel and panel than its predecessor, and also adds a larger screen size. In addition to the 55" and 65" offered by the S95B, the S95C will also be available in a 77" size option.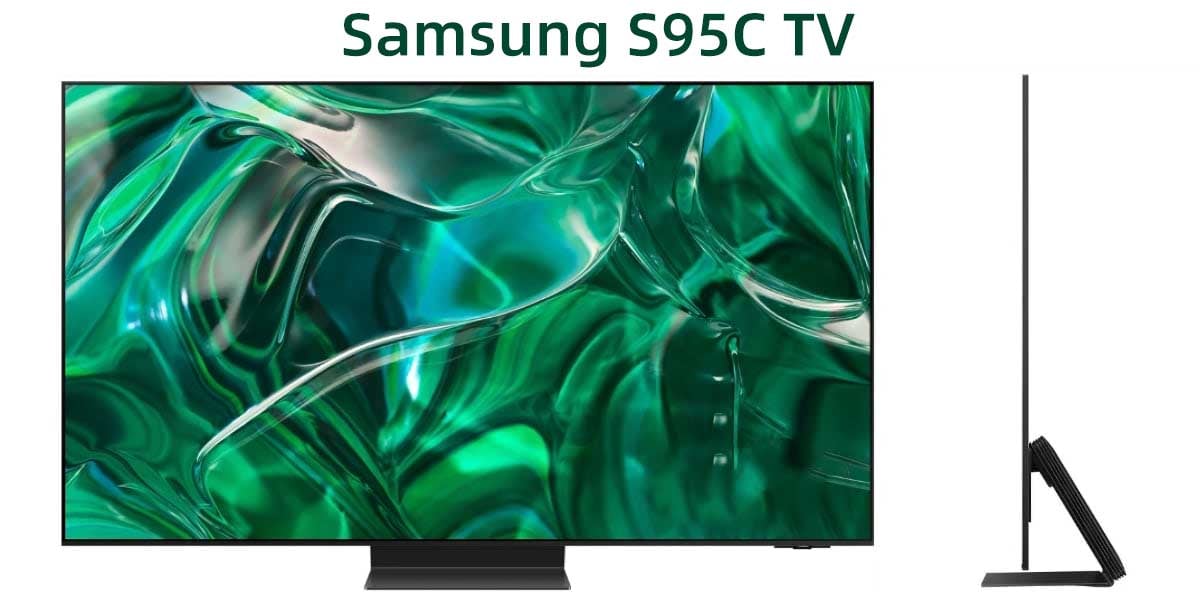 On top of that, the S95C is a further upgrade in design simplicity, offering the One Connect box for managing inputs. Depending on your preference, you can place the One Connect box behind, under, or away from the screen. This external box reduces the clutter and danger of redundant and confusing cables.
Samsung S95C vs. Samsung S95B: Picture Quality​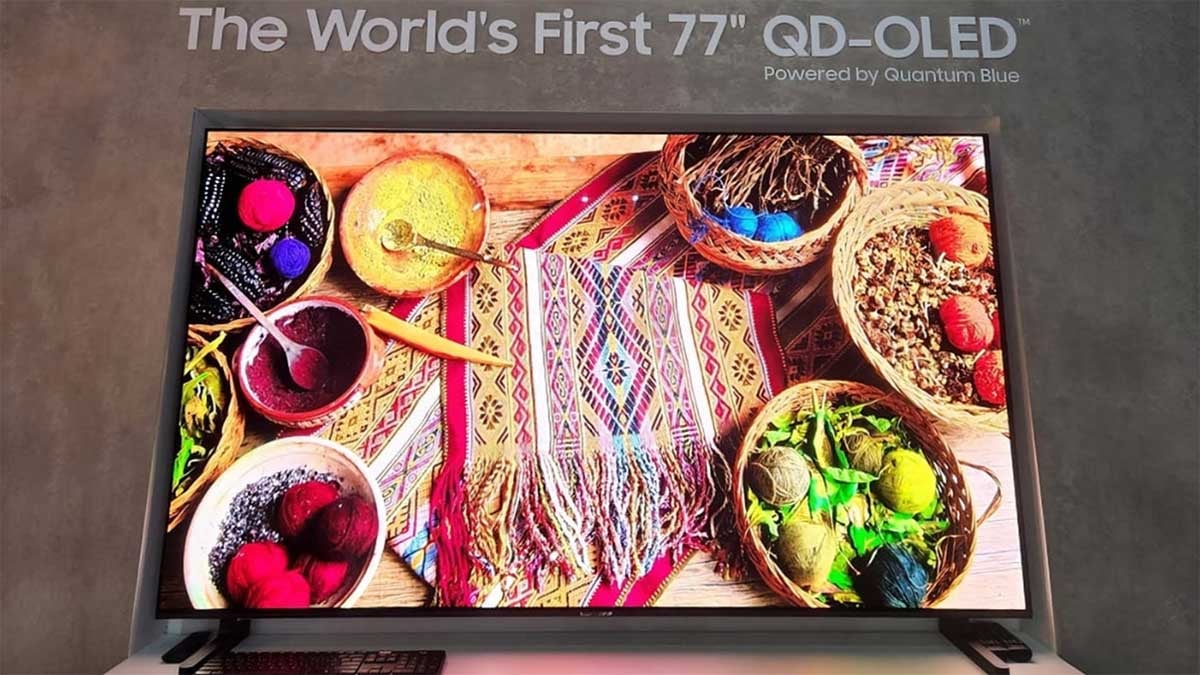 Samsung's 2023 QD-OLED has made significant image improvements over previous models. both the S95C and S95B use Samsung QD-OLED panel technology.
QD-OLED is a combination of quantum dots and OLED. Conventional OLED screens use organic light-emitting diodes that are self-emitting, with each pixel having red, green, and blue (and in some cases white) sub-pixels. The brightness of each pixel is directly controlled, so it has a contrast ratio unmatched by LCDs, but OLED pixels tend to age.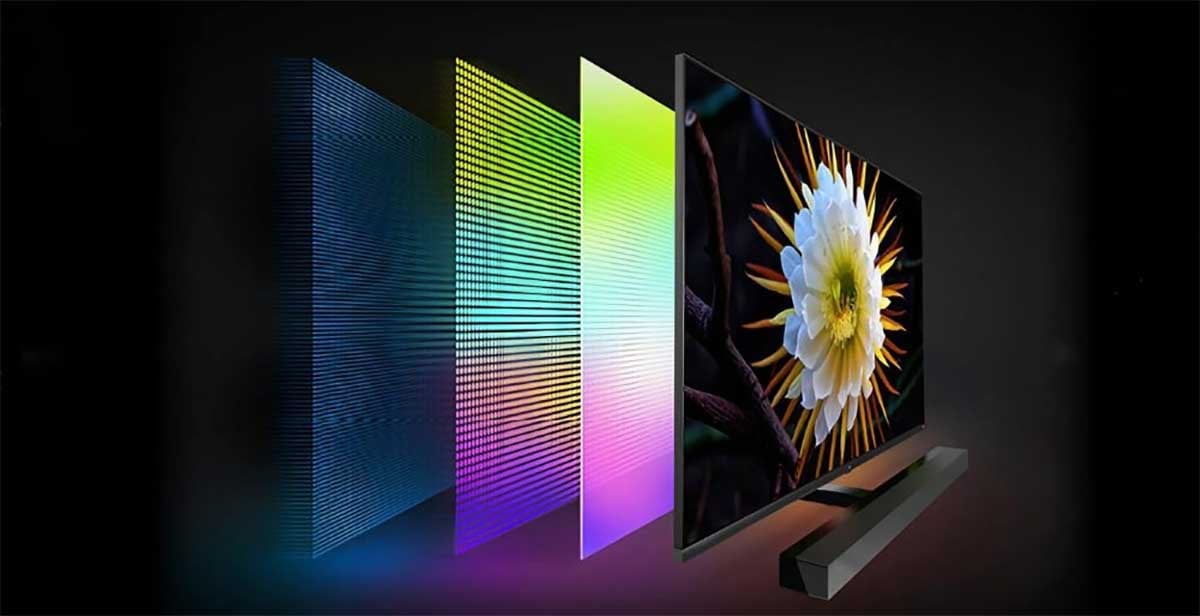 QD-OLED, on the other hand, is a blue OLED that uses a quantum dot layer to create red and green sub-pixels, thus eliminating the problem of blue OLEDs fading faster than green and red OLEDs. By adding a quantum dot layer to the blue OLED light source, Samsung has reduced energy loss, resulting in a brighter output on current OLED technology.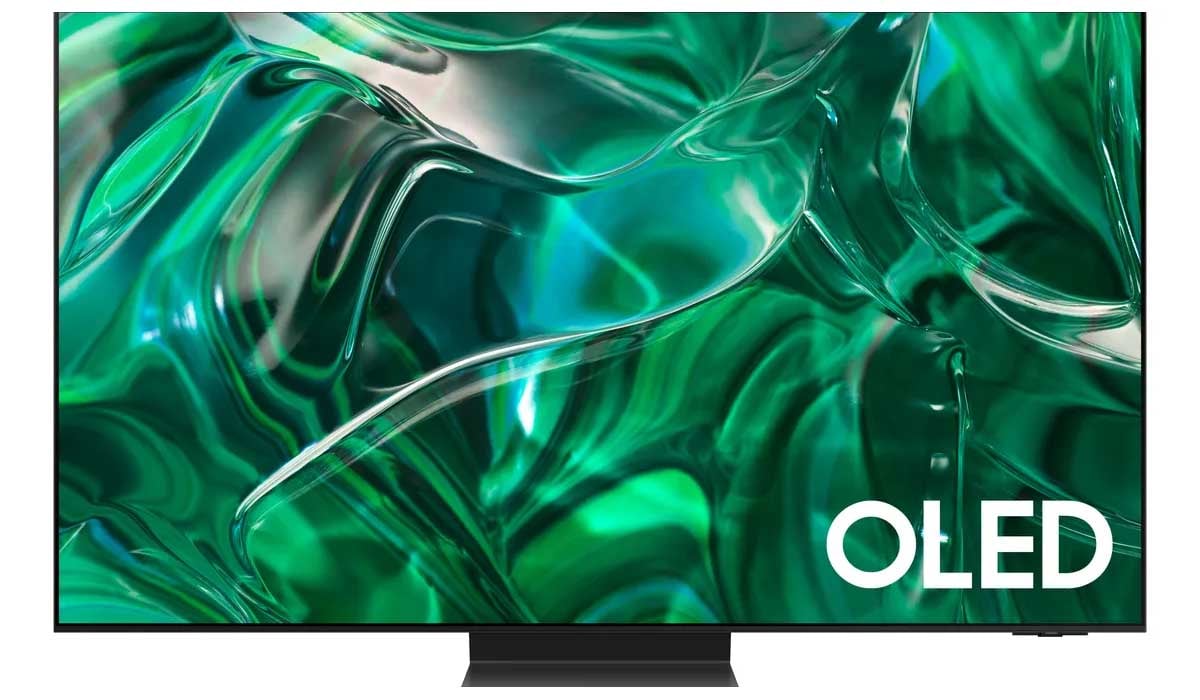 The biggest upgrade of the S95C is in the brightness(See
Samsung S95C QD-OLED TV Review
), which has greatly improved the peak brightness compared to the previous model. It is 20-30% brighter than the old model, with a peak brightness of up to 2000 nits. This brightness is much higher than regular OLED and will deliver an amazing experience.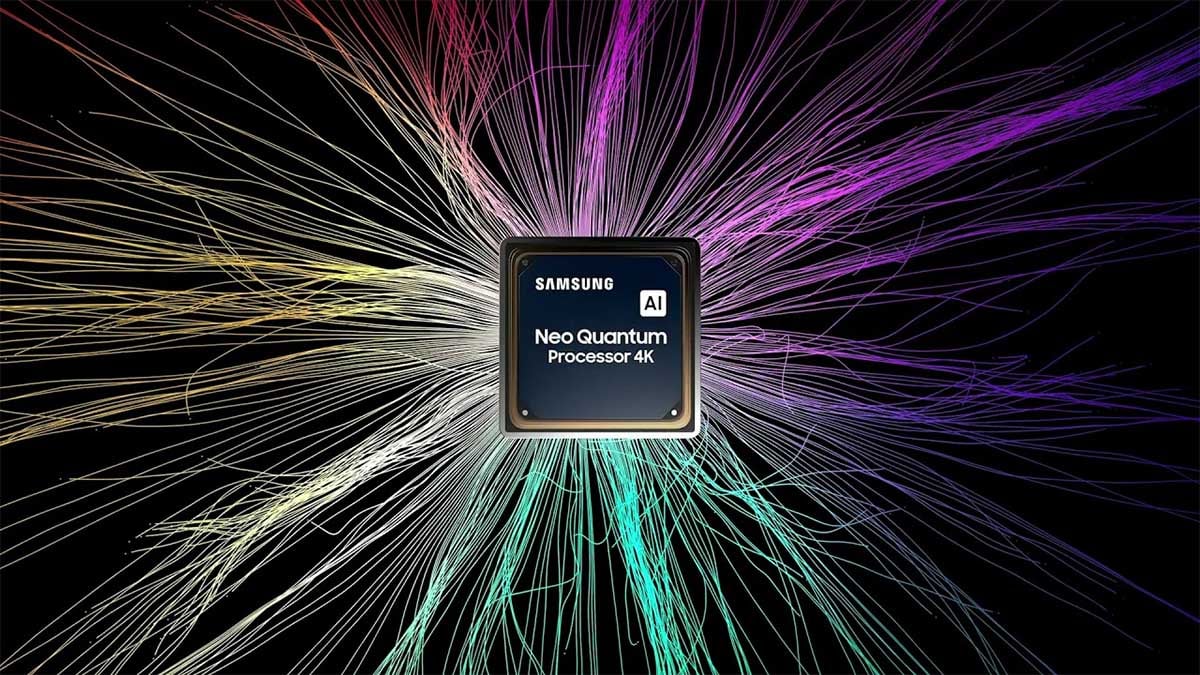 Samsung S95C is equipped with the latest Neural Quantum Processor 4K. The new processor optimizes the image recognition ability and optimization technology to enhance the sense of the depth of the image, and you will see a more realistic image. Compared to the S95B, the S95C also has more vibrant and vivid images with improved color saturation and richness.
Samsung's QD-OLED achieves a significant reduction in power consumption while increasing brightness. It also improves image quality processing in dark scenes and offers the advantage of wide viewing angles that OLED screens have.
Samsung S95C vs. Samsung S95B: Sound​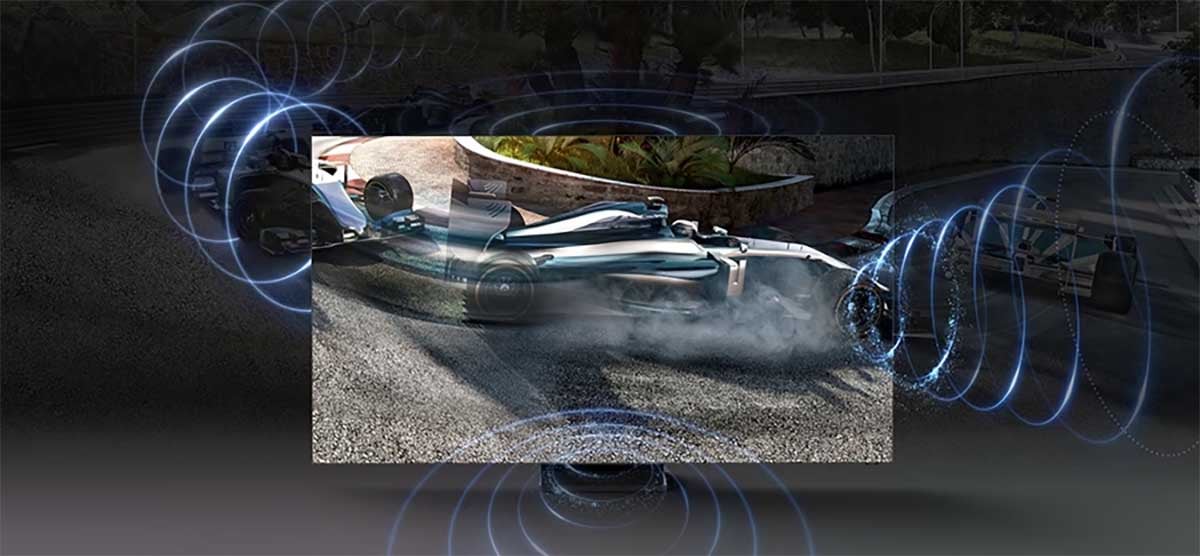 The Samsung S95C is equipped with 4.2.2 70W built-in speakers, while the S90B is equipped with 4.2.2 60W speakers. In addition, the performance of the S95C's Object Tracking Sound (OTS) function has been further upgraded and is now capable of delivering a more layered and dynamic multi-channel sound field.
Samsung S95C vs. Samsung S95B: System and Game Features​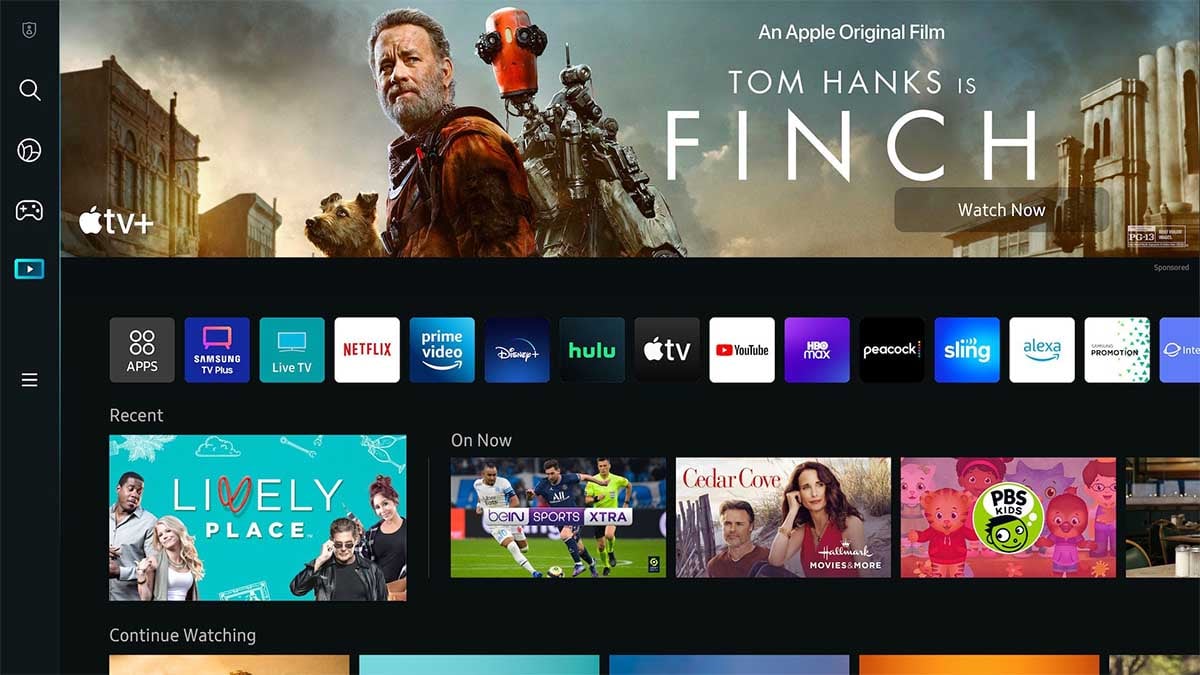 The smart system hasn't changed much, and the latest Samsung Tizen smart platform doesn't make a huge difference in the user interface. Of course, you'll see some new gaming features, such as MiniMap Sharing 3 for gamers to see mini maps of their games, and Virtual Aim Point to provide crosshairs for shooting games.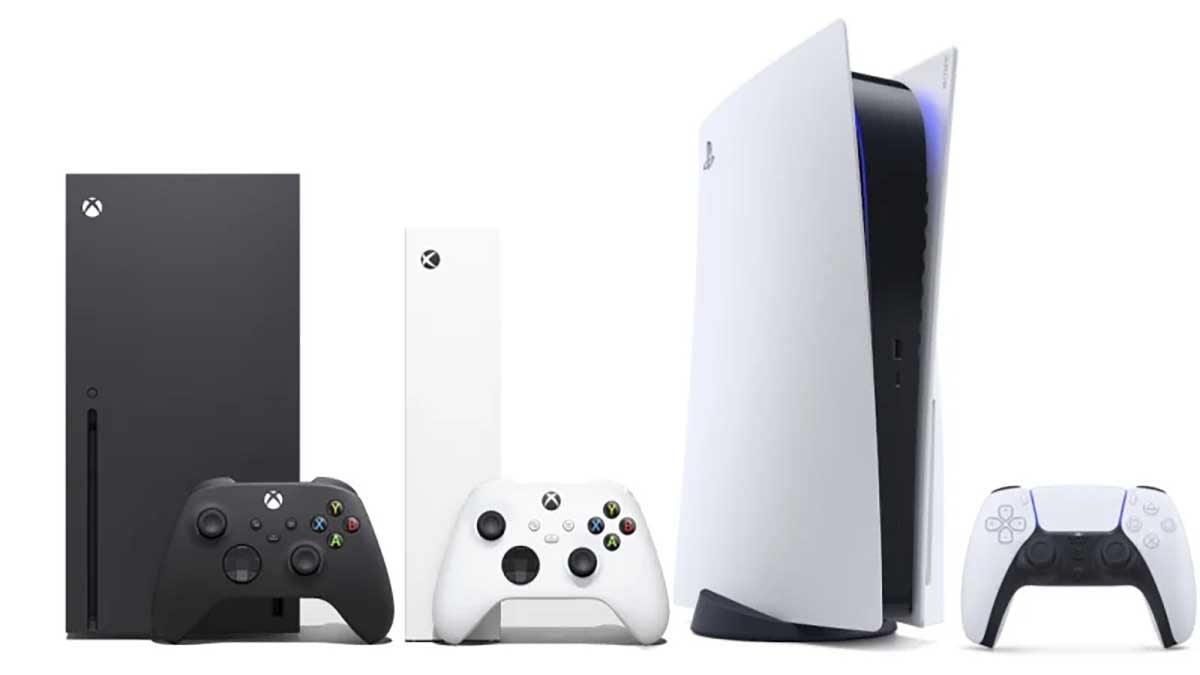 Both S95C and S95B have many gaming features such as VSR /ALLM support, low input latency, fast response time, etc. Four HDMI 2.1 ports provide easy connectivity for multiple high-bandwidth devices. In addition to supporting Xbox Cloud Gaming, Amazon Luna, and Utomik, the cloud gaming service Nvidia GeForce Now also offers 4K streaming.
Samsung S95C vs. Samsung S95B: Summary​
Samsung S95C represents Samsung's latest QD-OLED technology, and from the information and specifications that have been released, the S95C makes enough upgrades from the S95B. Let's look forward to its actual performance.