Samsung The Serif TV, first released in 2019, was designed by the renowned Bouroullec brothers. This unique TV fits into any modern design room seamlessly. And the 2022 Samsung The Serif has hit the market, available in 43'' and 55'', respectively priced at $1899 and $2799. Is this unique smart TV good? Let's see the Samsung The Serif review.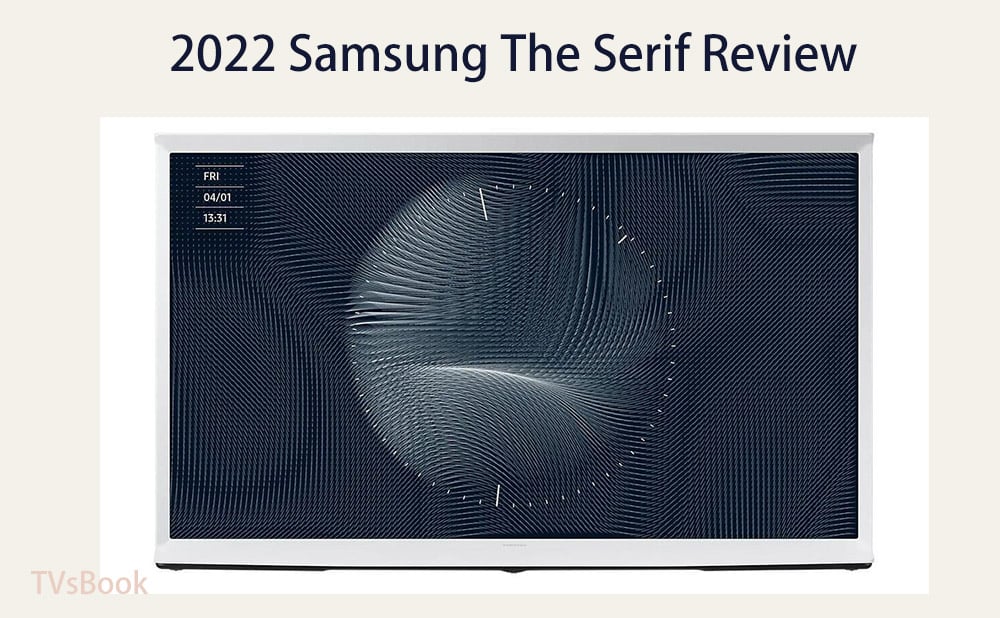 Samsung The Serif Review Appearance​
The biggest difference between Samsung The Serif and other smart TVs is in its design. It's an OLED TV with a unique shape and a sleek design that makes it one of the perfect decorative pieces for the modern home.
Samsung The Serif doesn't go for an extremely thin body like a typical smart TV, it's more like a decorative piece with a cloudy white exterior that has a black metal floor stand for support. One of the kickstands has a cable recess to hide the power cord. Of course, it can also sit smoothly on the TV table, although this may prevent him from taking advantage of its uniqueness.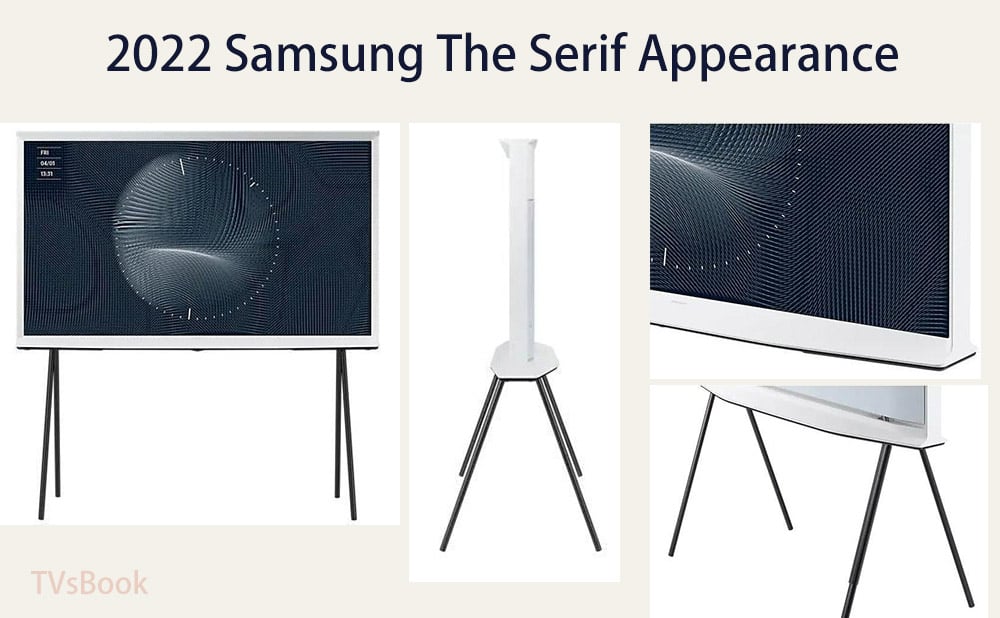 The frame of the Samsung The Serif is cloudy white plastic, and it is very flat on the top and bottom. As one of the decorations of the home, turning on the ambient mode of Samsung The Serif can make it always look like a painting.
Samsung The Serif Review Display​
The 2022 Samsung The Serif is a big improvement in picture quality. Thanks to 4K support and a QLED screen, the TV delivers clear, sharp images. But to be honest, other QLED TVs in this price range have slightly better contrast and color depth. Also, the QLED screen produces almost no disturbing reflections, but its viewing angle is rather limited and may distort the image if you sit at an off-angle.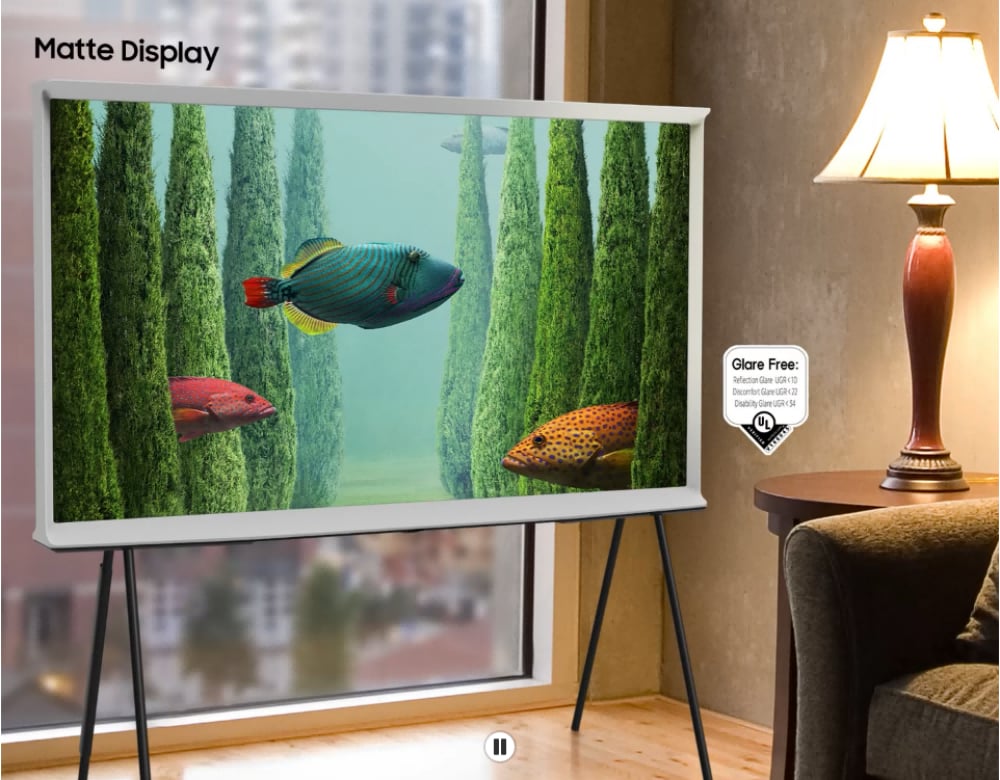 Another notable aspect of Samsung The Serif is that it has a 100 Hz refresh rate, which gives you a smoother and more detailed TV motion picture. Of course, this Smart TV also supports HDR10, HDR10+ and ALLM which makes it an ideal gaming TV.
Samsung The Serif Review Connection​
Samsung The Serif is a uniquely designed Smart TV that is also unique in its connectivity. It has four physical connection ports for HDMI and two USB ports for connecting external devices. This is no different from any other TV.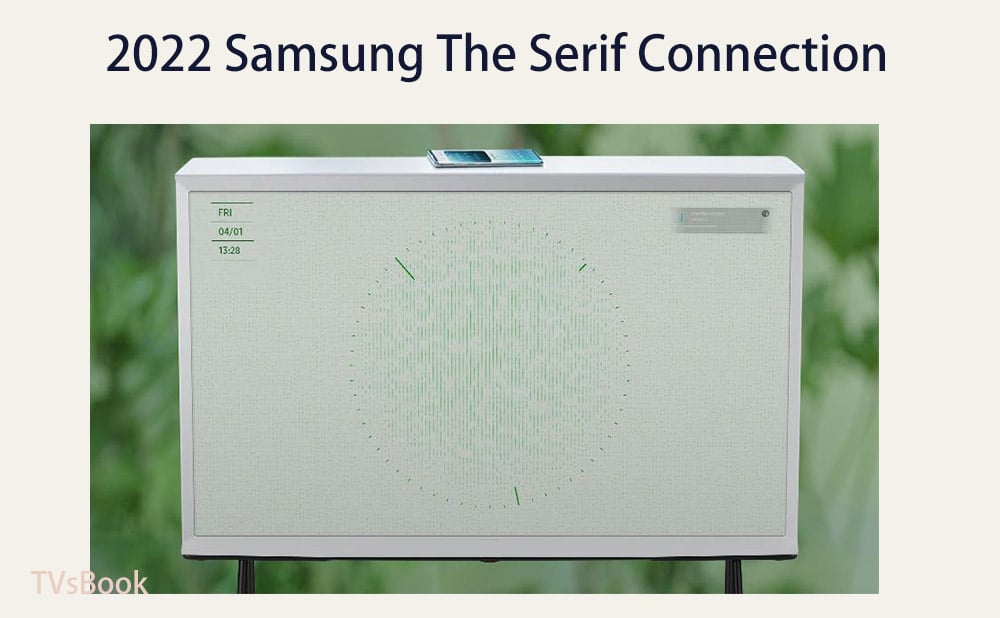 Uniquely, Samsung The Serif's NFC feature makes it easier to stream music. You just need to place your smartphone on top of Samsung The Serif and the two devices can be connected to each other. In this way, Samsung The Serif can act as your home wireless speaker.
In addition, Samsung The Serif supports SmartThings and AirPlay, so you can easily send videos, photos or music from your Android and Apple devices to your TV.
Samsung The Serif Review Conclusion​
| | |
| --- | --- |
| Model Name | Samsung LS01B The Serif QLED |
| Price | $1899/$2799 |
| Year | 2022 |
| Available Size | 43''55'' |
| Anti Reflection | Matte Display |
| Picture Engine | Quantum Processor 4K |
| Reflash rate | 100Hz |
| Resolution | 3,840 x 2,160 |
| PQI (Picture Quality Index) | 3300 |
| Contrast | Mega Contrast |
| Colour | 100% Colour Volume with Quantum Dot |
| ALLM | YES |
| HDMI | 4(4K/120Hz,eARC) |
| USB | 2 |
| Bluetooth | BT5.2 |
| WIFI | WiFi5 |
| Speaker | 4CH,40W |
| Dolby Digital Plus | MS12 2ch |
| HDR10,10+ | YES |
| SmartThings | YES |
| Assitant | Google Assistant |
| System | Tizen™ |
Although The Serif does not offer the best display in its price range, the 4K resolution and QLED screen still provide a crisp image display, and The Serif has won its audience over with its sleeker design. With its stylish frame and stand, this TV will make a truly striking addition to the living room.